---
Advertisements

---
Although the COVID-19 restrictions have made our reunion dinners much more different than that of past years, there's still one thing that hasn't changed.
And that's most of our favourite reunion dinner meal: hotpot.
With most of us having our reunion dinner at home, we might be considering having a traditional hot pot with all our favourite ingredients.
But what's better than hotpot? Self-heating ones that don't require you to do the dishes afterwards.
Also, because these hotpots typically come in one-person servings, you can opt to purchase various different flavours so that the entire family gets to share and taste all the flavours!
(P.S. You can also buy these self-heating hot pots for your upcoming Valentines' Day dinner… Even if you don't have anyone to spend it with.)
Here are our top seven recommendations for self-heating hotpots.
Hai Di Lao Self-Heating Hot Pot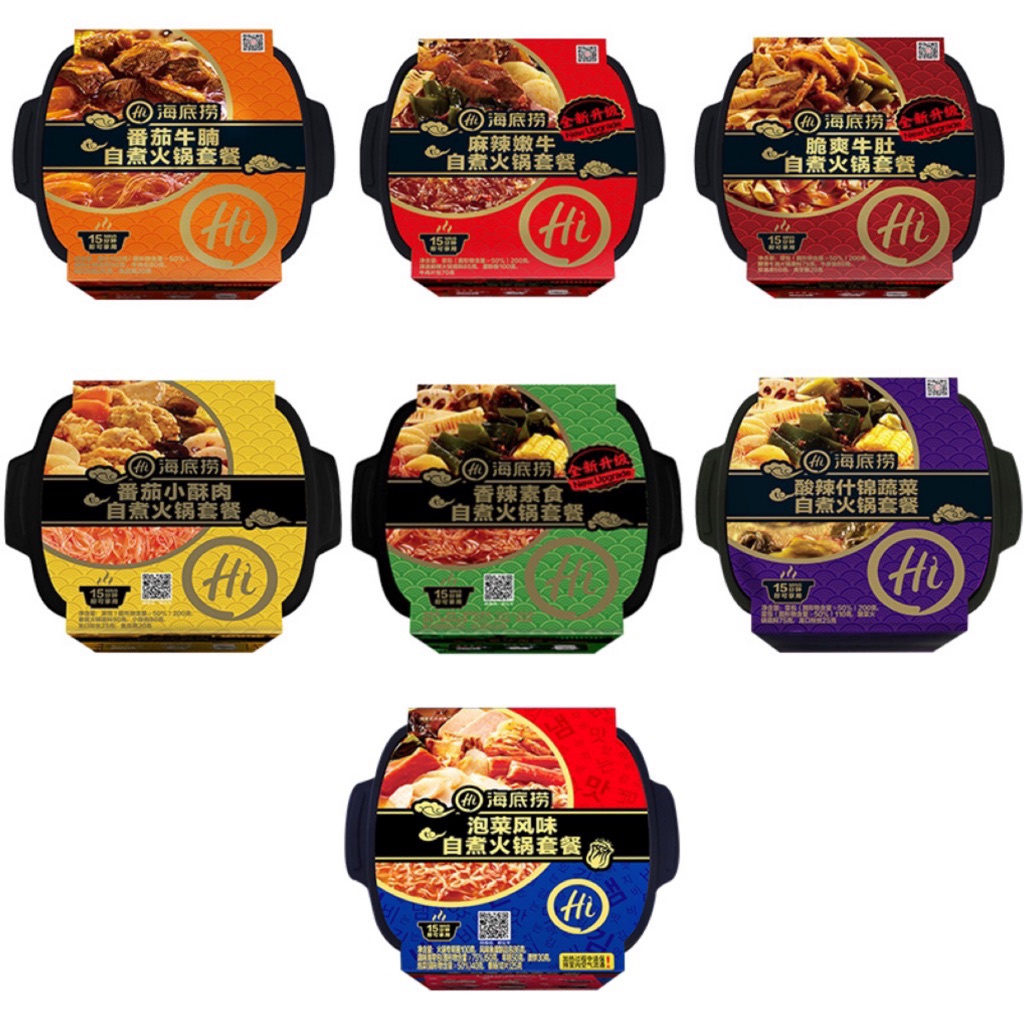 Unless you've been living under a rock, you probably already know about this hot pot.
Popular hotpot restaurant chain Hai Di Lao rolled out a series of self-heating hotpots that took the world by storm, prompting many curious consumers to try it.
The hotpots also come in a variety of flavours: Tomato Vegetable, Tomato Beef, Spicy Vegetable and Spicy Beef amongst others. So vegetarians, don't count yourselves out of this one!
These hotpots come with vermicelli as their carb, and when paired with the flavourful broth, expect to tuck into a hearty meal that'll leave you wanting more.
The hotpots cost upwards of $5.65, and you can purchase them at NTUC FairPrice or Shopee.
With such affordable prices, enjoy Hai Di Lao in the comfort of your home without having to break the bank!
Zi Hai Guo Self-Heating Hot Pot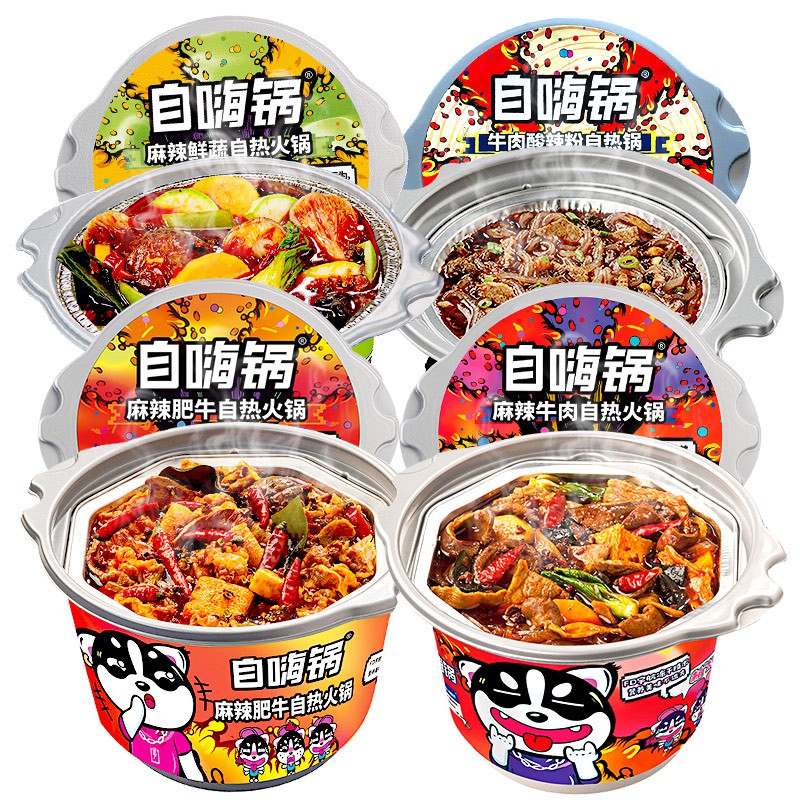 Another popular brand from China, this self-heating hotpot features 12 different flavours. That's definitely more than enough for the entire family!
The flavours are:
Mala Soup
Spicy Pork
Korean Army Stew
Mala Xiang Guo
Spicy Beef
Mala Beef Ball
Mala Beef Less Spicy
Beef Sour Spicy
Xiang La Fatty Beef
Xiang La Beef
Tomato Beef Brisket
Yunnan Mee Sua Noodle
With such a wide variety of flavours, there's bound to be something for everyone at the table.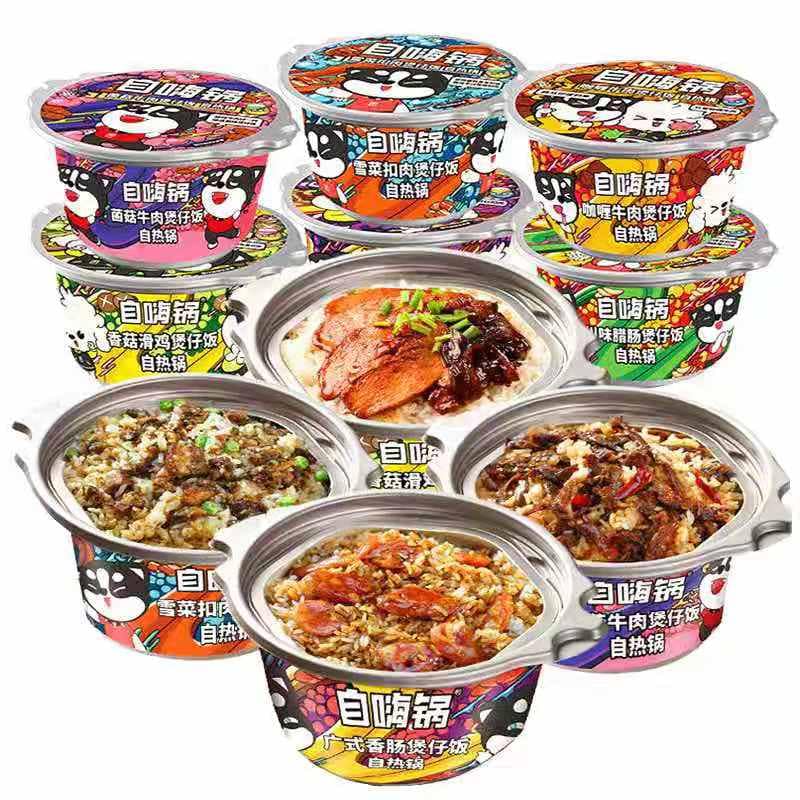 Additionally, they also have rice options for those who'd like to switch up their choice of carbs as well.
The flavours they carry include:
Preserved Pork
Braised Pork
Yuxiang Pork
Mushroom Chicken
Canton Sausage
Mushroom Beef
Curry Beef
Spicy Sausage
Cabbage Pork
Twice-Cooked Pork
Spicy Mala Beef
You might even need more time besides the CNY holiday to try all their flavours! Get the hotpots for upwards of $7.90 on Shopee here, and the rice bowls for upwards of $4.40 here.
Little Sheep Self-Heating Hot Pot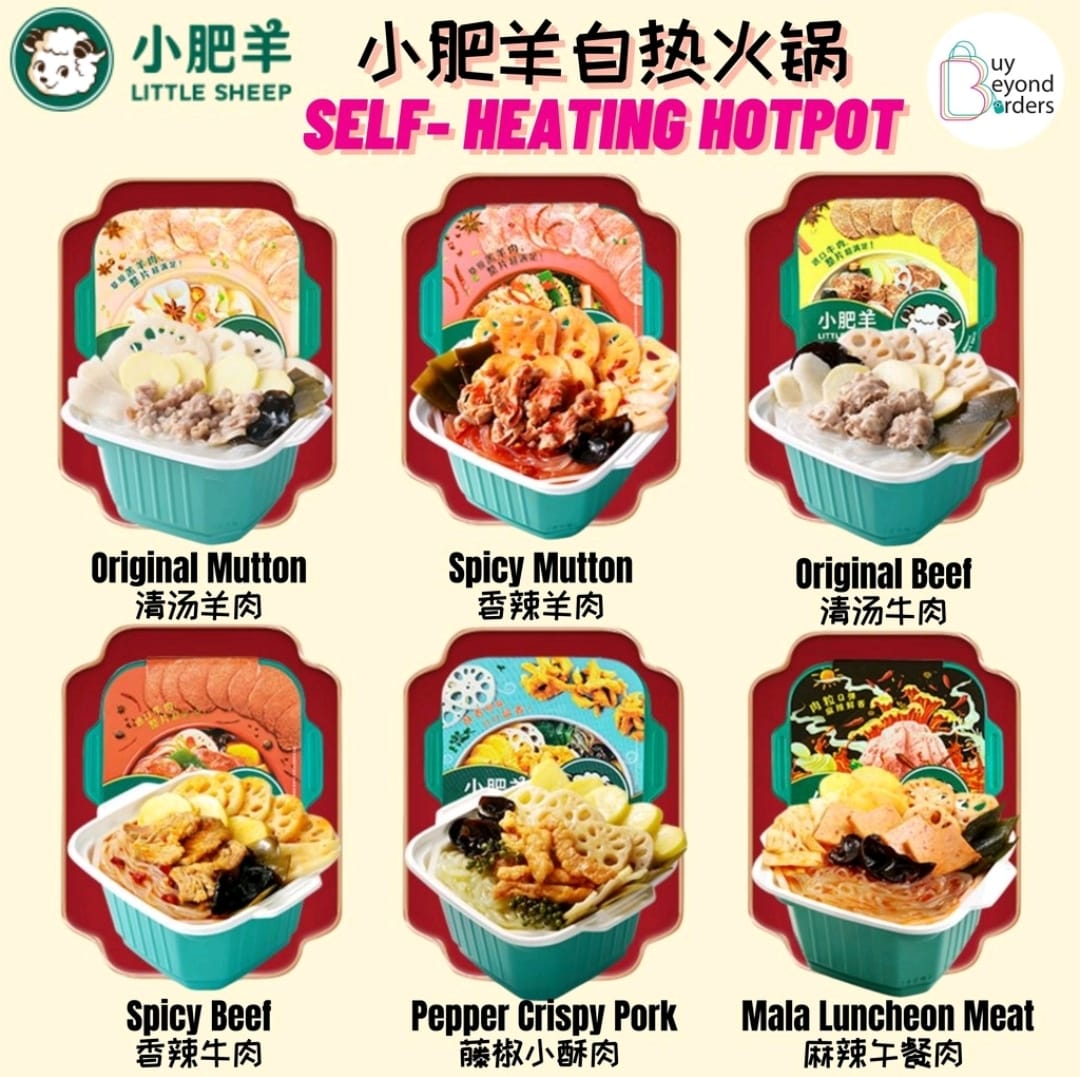 Besides the typical beef and pork, maybe you're craving something different.
If you're craving mutton, you've come to the right spot. Little Sheep's self-heating hotpots not only feature beef and pork, but also mutton and even luncheon meat!
---
Advertisements

---
Additionally, they have both spicy and non-spicy flavours, perfect for those who can't take spice.
These hot pots cost $12.90 each and are a little on the pricier side, but the extra money will definitely be worth it once you sink your teeth into the succulent meat. Get them on Shopee here!
Zhi Ma Guan Self-Heating Hot Pot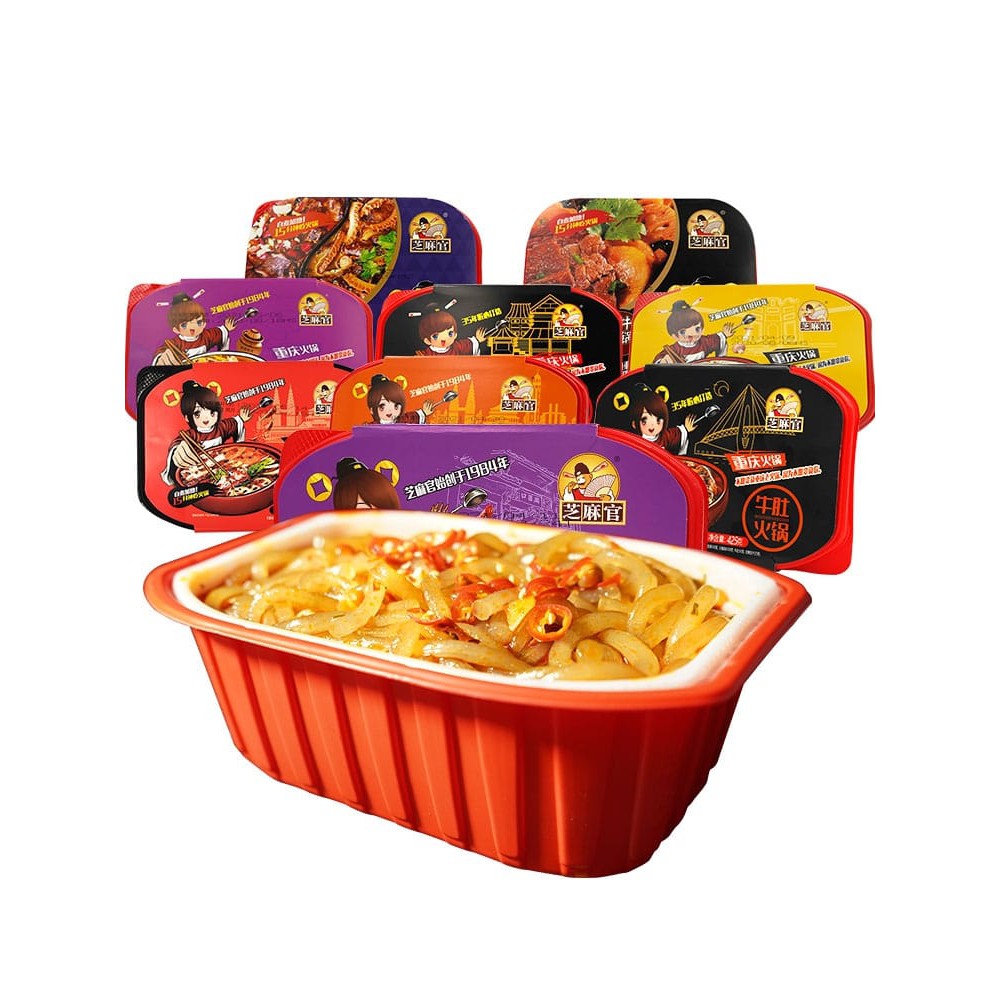 Remember the suan la fen craze last year?
If you haven't gotten over it, no worries. Zhi Ma Guan's self-heating hotpots can give you just that,
Apart from the suan la fen flavour, they also sell Mixed Mushroom, Mala (both normal and less spicy) and Tomato hotpots. They cost $4.90++ for one, which is really quite a steal! Grab yours today at Shopee here.
Kai Xiao Zao Self-Heating Double Flavour Hot Pot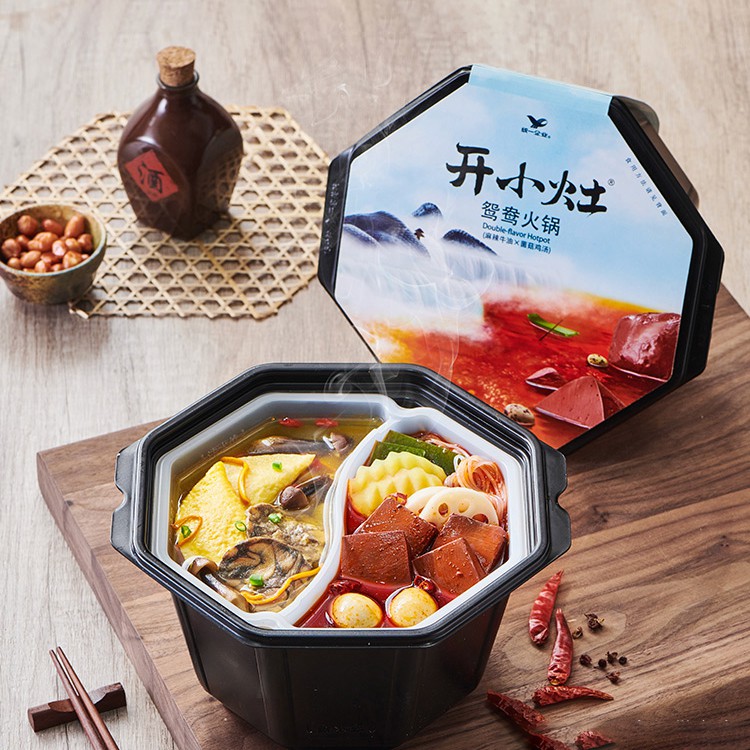 If you're missing the multi-flavour pots that you get during your Hai Di Lao or Beauty In A Pot visits, you can recreate that now in the comfort of your own home!
---
Advertisements

---
With Kai Xiao Zao's yuan yang hotpot, you don't have to choose between mala or chicken mushroom soup, because you can have both!
Additionally, fans of Chinese actor Xiao Zhan might already know this, but with a young handsome actor as their spokesperson, what's not to like about this brand? You can definitely grab one and have it while watching his dramas.
They retail for $12.90 each on Shopee.
Mo Xiao Xian Self-Heating Hot Pot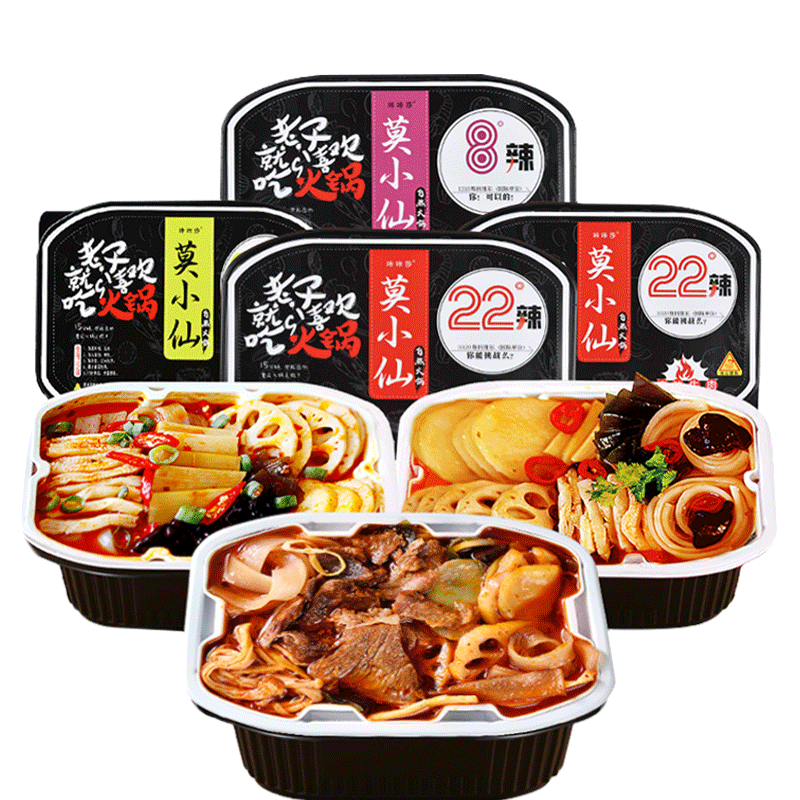 For the gym bros who are busy bulking, you don't have to miss out on hot pot this year.
Although often seen as a sinful treat, Mo Xiao Xian's got the health-conscious covered with their pepper chicken flavour, which only includes lean chicken meat.
---
Advertisements

---
The brand's hot pot bases are also known to be less greasy than others in the market, making it a perfect meal if you still want to eat a little healthier during the festive period.
Other flavours from the brand include Chongqing Mala, Mala Spicy Beef and Tomato Beef. They cost $4.50++ for one, and you can get yours here on Shopee.
Xiang Piao Piao Self-Heating Milk Tea Dessert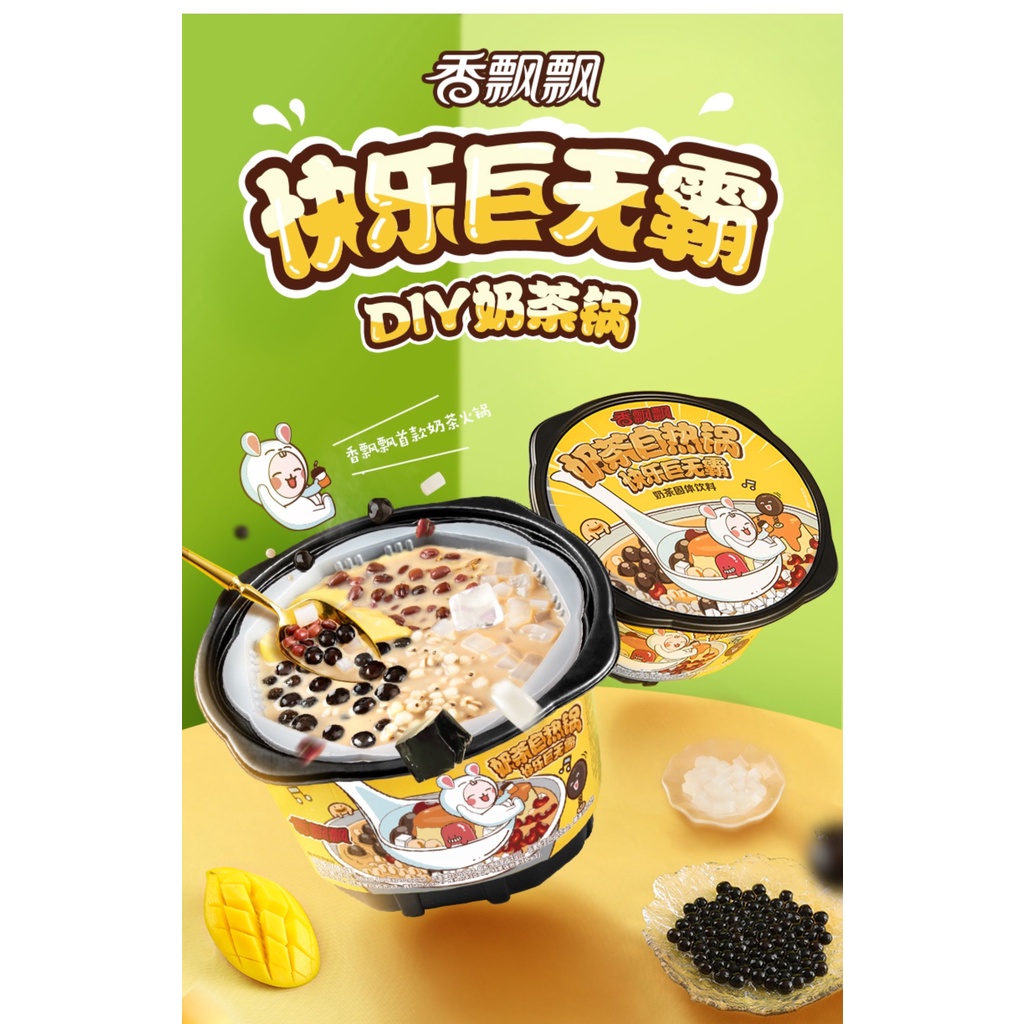 Okay, so this isn't your typical hotpot. But hey, no one's going to complain if there's dessert, right?
With toppings such as red beans, pearls, herbal jelly and mango pudding, along with the comforting and warm milk tea, there's truly no better way to end off the night of feasting.
Each "hotpot" retails for $9.90 on Shopee, and you can get yours here.
Join our Telegram channel for more entertaining and informative articles at https://t.me/goodyfeedsg or download the Goody Feed app here: https://goodyfeed.com/app/
These self-heating hotpots are all user-friendly, so just follow the instructions printed on the packaging and you'll have a sumptuous meal ready for your reunion dinner in no time!
Read Also:
Featured Image: HelloRF Zcool / Shutterstock.com

Fresh grads, you don't need any experience to earn up to $4,200 with this "secret":
Read Also: