This week is probably the best week you'll get for the next couple of months.
Why? Because CNY is coming and that means 3 and a half workdays.
But you know what? We're not settling for just having fewer workdays. We're going to make it sweeter with the best deals you can find this week, and more.
From 1-for-1 movie tickets to $1 Swensen's ice cream and super-cool escape rooms, here are the 10 best-est deals happening this week kiasu Singaporeans cannot miss.
1-For-1 Movie Tickets For Singtel Users Every Saturday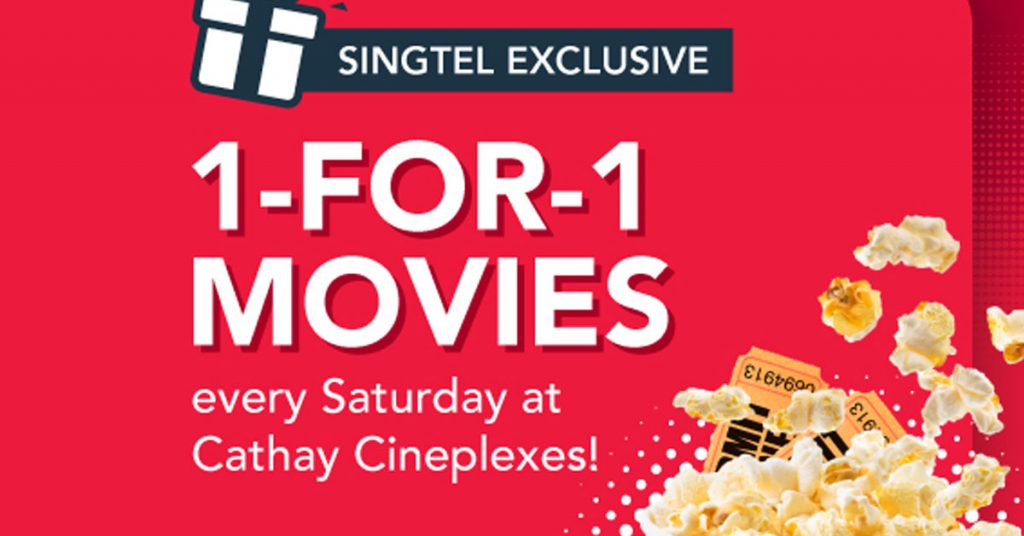 Starting from 6 Feb 2021, Singtel clients can take advantage of 1-for-1 movie promos. This applies to every single Cathay Cineplex in the country.
Well, make sure your My Singtel app is up and running properly on your smartphone. Show the barcode at the Cathay's ticketing counter, and you'd be able to get a free Standard Ticket when you purchase a Standard Ticket.
As this applies to the first 500 Singtel Postpaid customers for that particular Saturday, you'll need to hurry if you want it!
Terms and Conditions Apply:
There's a limit to the number of complimentary Cathay Cineplex Standard Tickets each customer can redeem. It's one per customer per day, in this case, Saturday.
The 1-for-1 movie ticket also has got to be purchased for the same movie, date and showtime.
This particular promotion also does not apply to Corporate BRN and Singtel Prepaid customers.
The 1-for-1 promotion cannot be used for 3D, Tamil, Hindi, Special Priced Tickets, Platinum Movie Suites, Movie Marathons and finally the Film Festival Title. Basically, only for Standard Ticket purchases.
Online, kiosk, corporate and mobile bookings are not accepted – only via the ticketing counter at the cineplex.
Finally, the 1-for-1 promo is not valid when it comes to other promos, vouchers, passes and credit card discounts.
KFC Online Exclusive Specials Including $1.88 Egg Tarts (2 Piece) & More
If you're a frequent purveyor of KFC's website, you'll know that they repopulate their deals all the time.
And from now until 10 Feb 2021, you can get your finger-licking' good fix for cheap.

If you can't see the picture above, here are the various deals available:
Junior Snack Box (S$6.25): 6-Piece Nuggets and 1 Popcorn Chicken
Free sides and drinks with minimum spending of S$40
O.R Twister (S$2.88) for dine-in/takeaways with any purchase
2-Piece Egg Tarts (S$1.88) for dine-in/takeaways with any purchase
You can find out more here.
Giant Weekly Super Deals
Looking to get some last-minute shopping in before the big day this Friday?
From abalone to gift to your in-laws to 2 tubs of Ben & Jerry's to Netflix and chill your CNY away, Giant Singapore has everything you need and more at a discount.
From now until 11 Feb 2021, some of the featured items include:
---
Advertisements
---
2x Ben & Jerry's assorted ice cream at S$19.90 (U.P S$27.80)
3 Pack of CP Shrimp Wanton (a steamboat favourite) for S$14.95 (S$19.50)
New Moon Australia Abalone for S$35.80 (U.P S$55.80)
And more
You can check out their full catalogue here: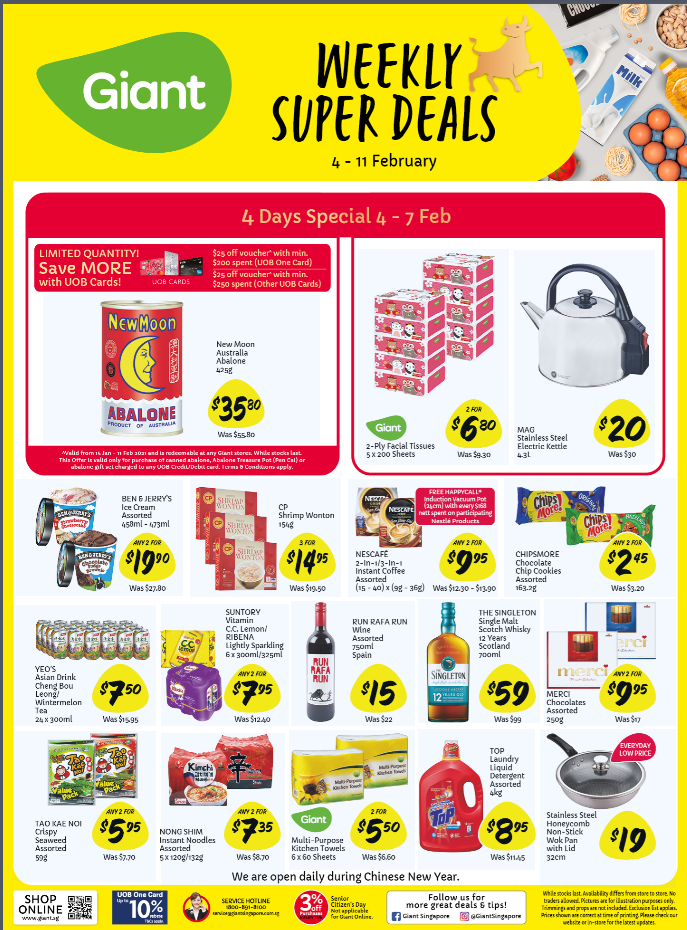 Cold Storage Best Buys and 4-Day Specials Ad
There's no Giant outlet near where you stay or maybe, you're into Ben & Jerry's rival, Haagen-Dazs, instead?
Don't worry, because we've got just the thing for you.
If you're living close to, or working nearby, a Cold Storage, you might want to visit them before 11 Feb for some delicious deals.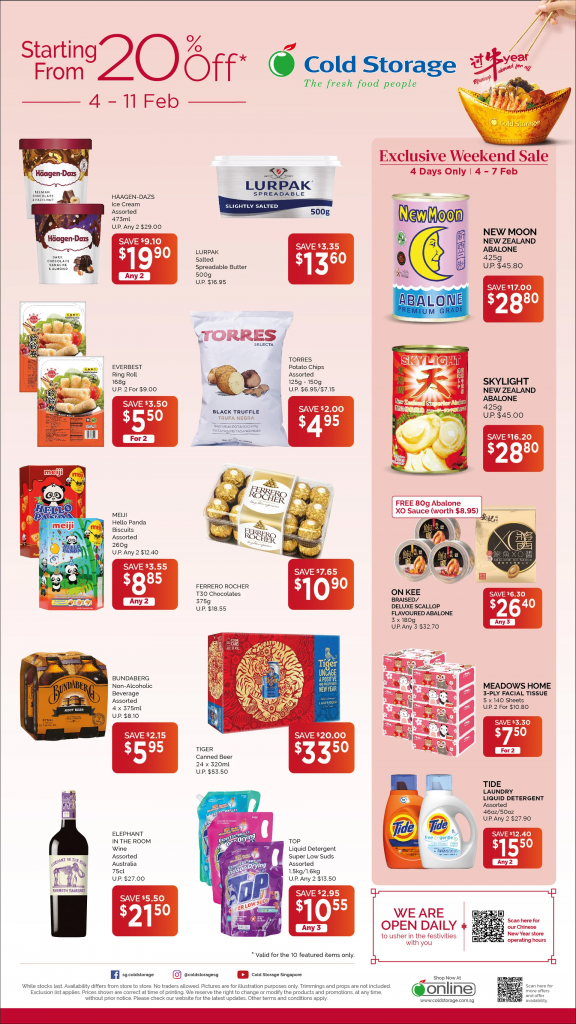 From now until 11 Feb 2021, enjoy deals like $19.90 for two tubs of Haagen-Dazs ice-cream to $28.80 New Zealand Abalone and more!
Other feature items include beer (a necessity for CNY), laundry detergent and wine.
You can check out their webpage for more details.
---
Advertisements
---
$1 Swensen's Ice Cream Scoop For SAFRA Members
With Singapore getting warmer once again (finally), here's a treat that'll cool you right down.
If you're a SAFRA member, I've got great news for you.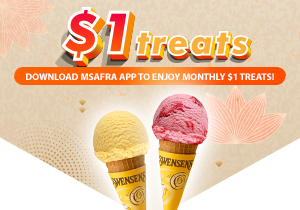 SAFRA has been running their S$1 monthly app-exclusive treats for some time now.
And from 1 Feb to 31 Mar 2021, SAFRA members can redeem a Swensen's ice cream scoop at just S$1.
---
Advertisements
---
To redeem, you have to go to the e-voucher tab on your mSAFRA app and scan the QR code or input a 4-digit code upon ordering/payment.
Click here to read the terms and conditions.
This promo is available at all Swensen's outlets.
Click here to find your nearest Swensen's.
Delicious Jollibee Meals From S$8
When it comes to fast food, Jollibee's one place that comes to mind, especially for their delicious nasi lemak, fried chicken and spaghetti.
---
Advertisements
---
Now, here's one more reason to love the fast-food chain: discounts. Lots and lots of discounts.
For the Ox-picious new year, Jollibee is releasing 3 eCoupons, in partnership with Coca Cola, for you.
To redeem, simply follow Jollibee's Instagram and Facebook and flash the Huat eDeal to the cashier upon purchase: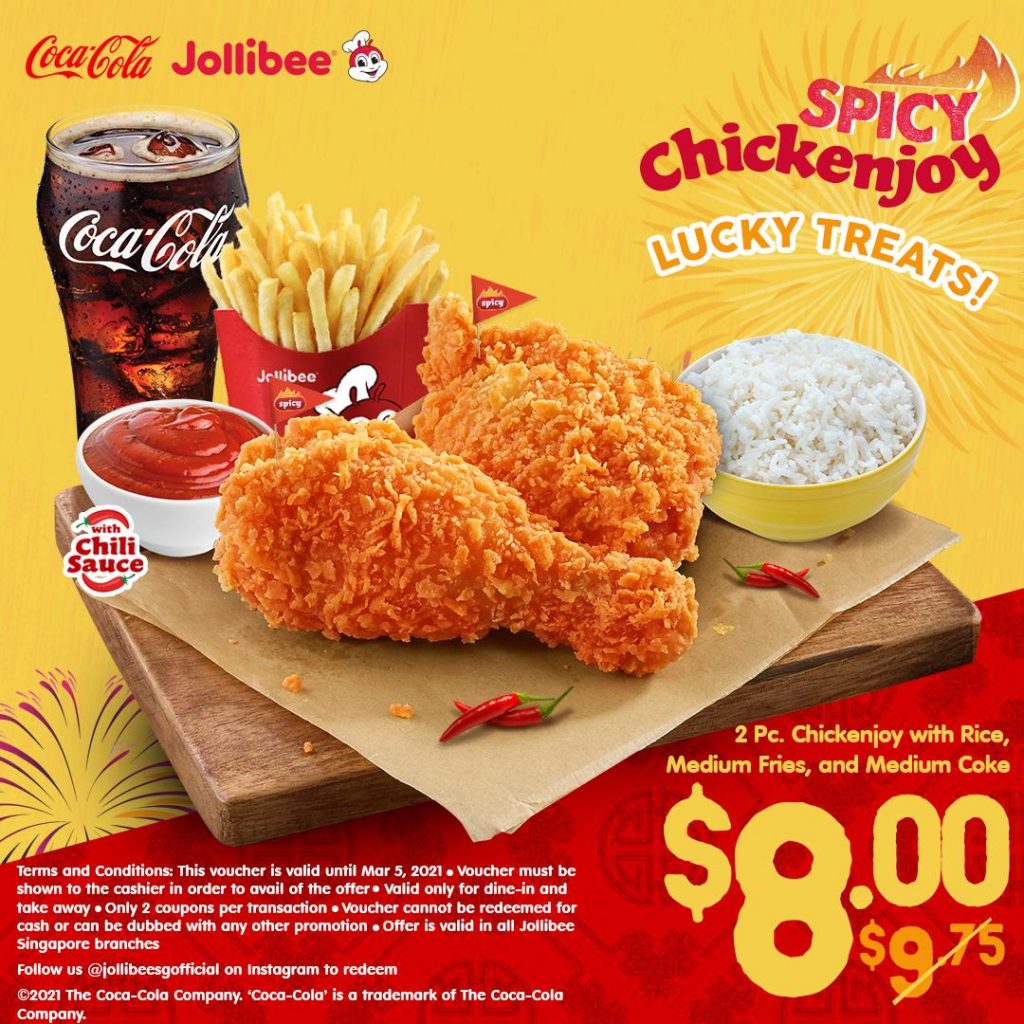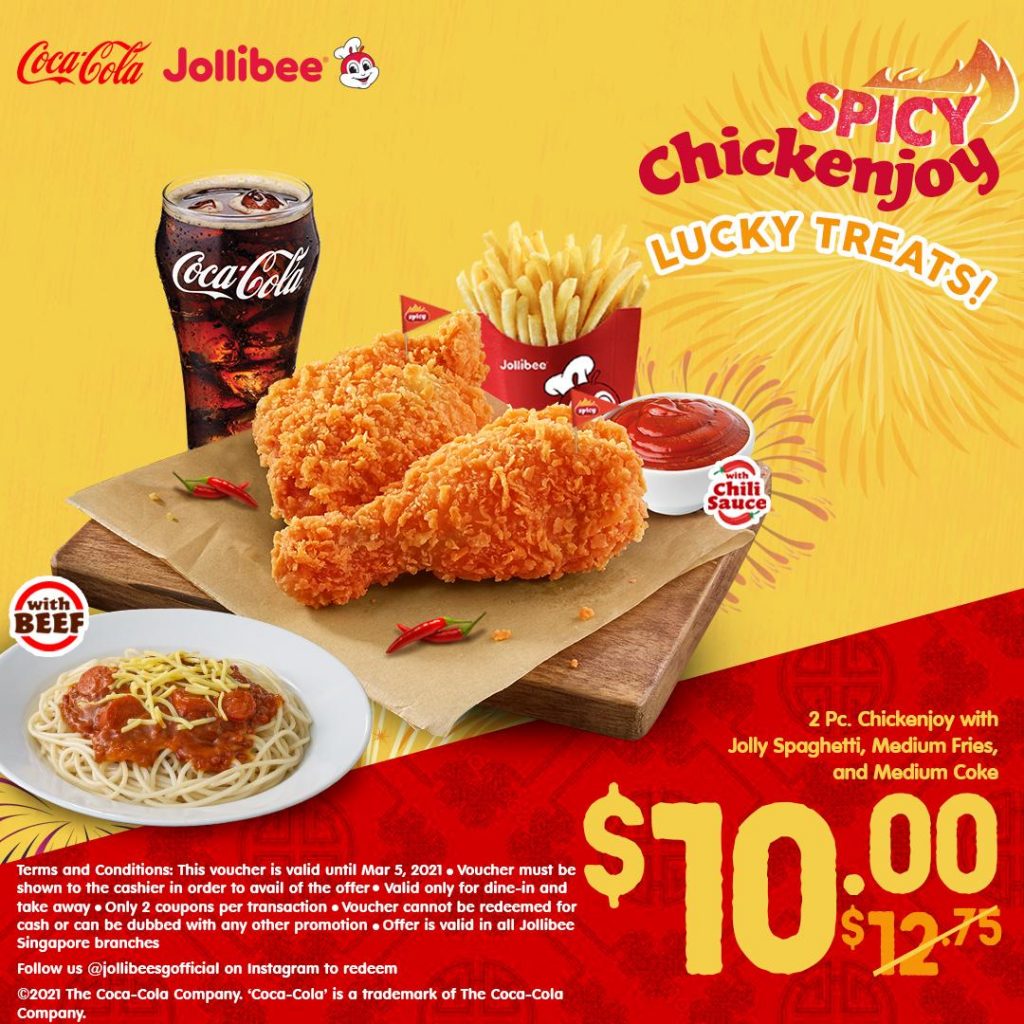 ---
Advertisements
---
There's even a buddy deal for those with friends: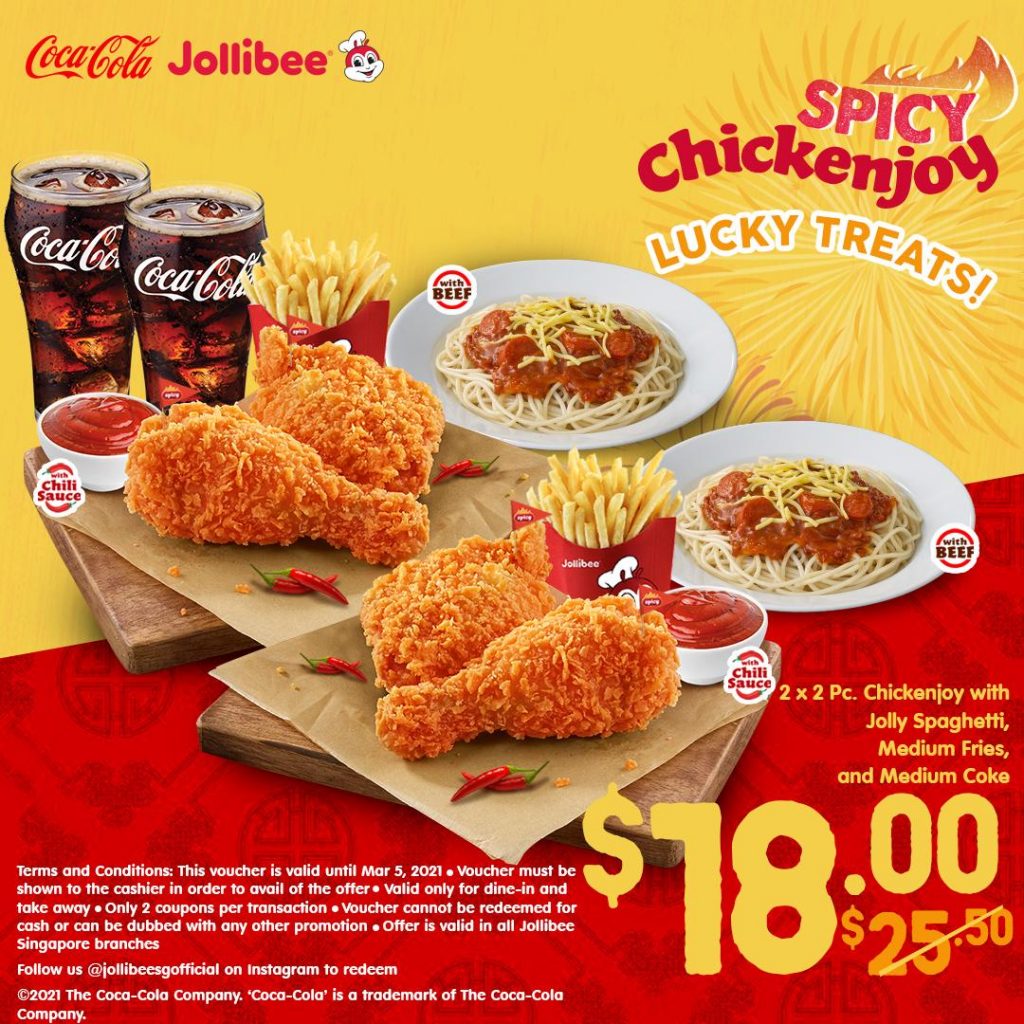 The promotion is valid until 5 Mar 2021 for dine-in and takeaway at all Singapore Jollibee outlets.
Just take note that you're limited to two redemptions per transaction, eh?
You can read more here.
---
Advertisements
---
50% OFF All Pizzas At Movenpick Marche (Raffles Place & JEM)
Feel like eating a little bit fancy but not willing to brave the weekend crowds? Trust me, if you've been to shopping malls recently, you'll find that it's not just Chinatown that's getting all the crowds.
Well, how about Movenpick Marche's Monday and Tuesday pizza promotion?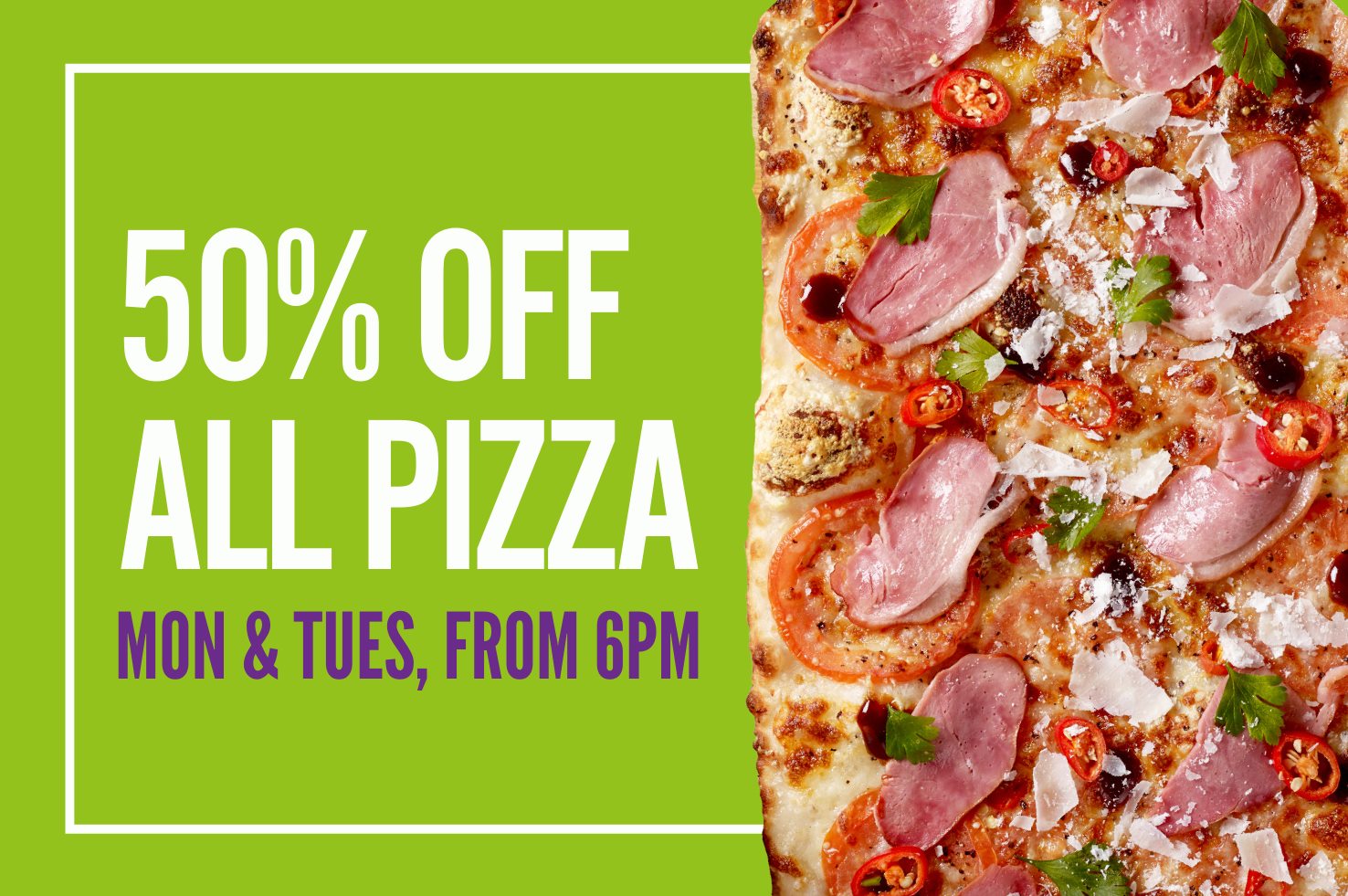 On Mondays and Tuesdays, after 6pm, you can enjoy 50% OFF gourmet pizzas from Marché Mövenpick Singapore Bar & Bistro outlets located at Raffles City and JEM.
If that doesn't tempt you into giving up your New Year's resolution, here's a sneak peek at their gourmet pizzas:
---
Advertisements
---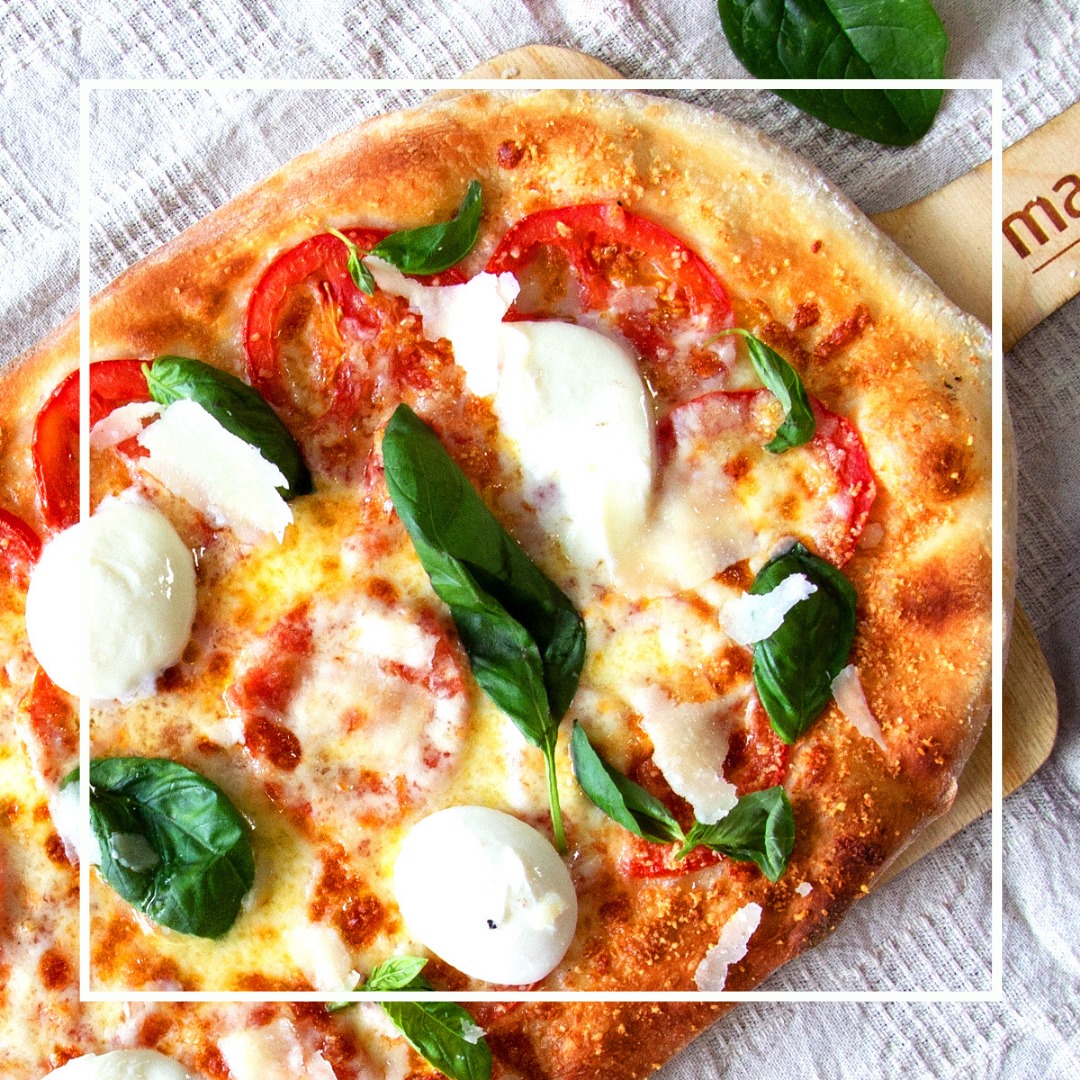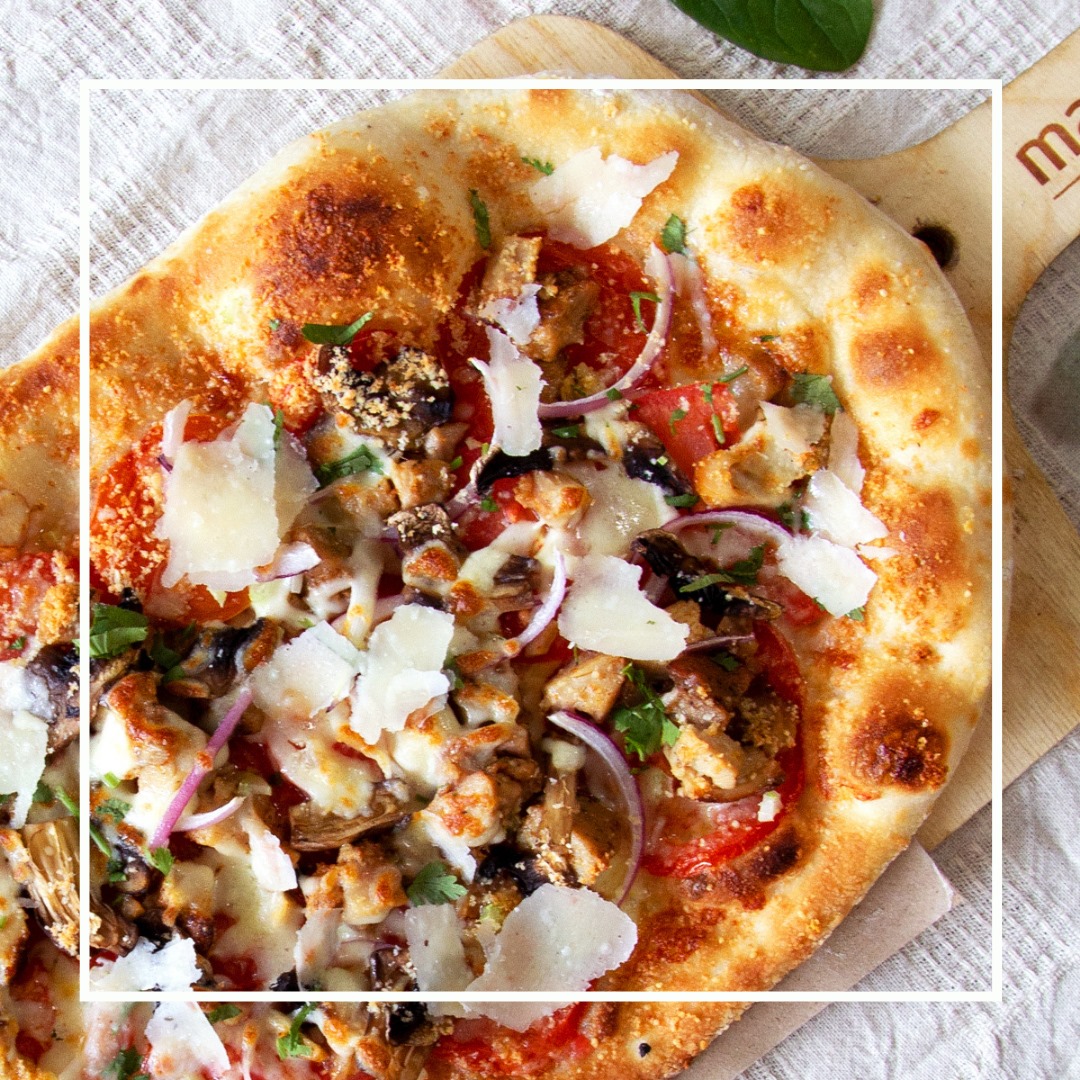 As mentioned, the promotion is valid for all pizzas from the JEM and Raffles City outlets and it's available in-store only (for dine-in or takeaway).
The best part? No minimum spending is required so if all you want is cheap pizzas, you can do that.
10% Discounts For PAssion Card Members At Singapore Discovery Centre
For some, the idea of a fun and relaxing day is to Netflix your hours away, and for others, it involves an adrenaline-pumping, first-person shooting game.
---
Advertisements
---
If you belong to the latter, I've got great news for you.
From now until 31 Dec 2021, PAssion Card members can enjoy 10% off Singapore Discovery Centre's activities, including:
Black Lake Facility Escape Room
Black Lake Laser Battlefield Laser Tag
Crossfire Paintball
XD Theatre Ride
For those who are unaware, the Black Lake facilities are the latest additions to the Singapore Discovery Centre geared to amp your heart rate and adrenaline up.
The Black Lake Facility has 13 rooms, 4 chapters and one secret all within a next-frontier multi-disciplinary complex.

---
Advertisements
---
Be prepared to put on your best Sherlock Holmes impression as you look for hidden doors, crawl through tight places and more.
And if you want a shootout with different modes of games, including aliens and more, the Black Lake Laser Battlefield's where you need to be at:
You can find out more here.
Wing Huat Loong 永發隆 Chinese New Year Warehouse Sale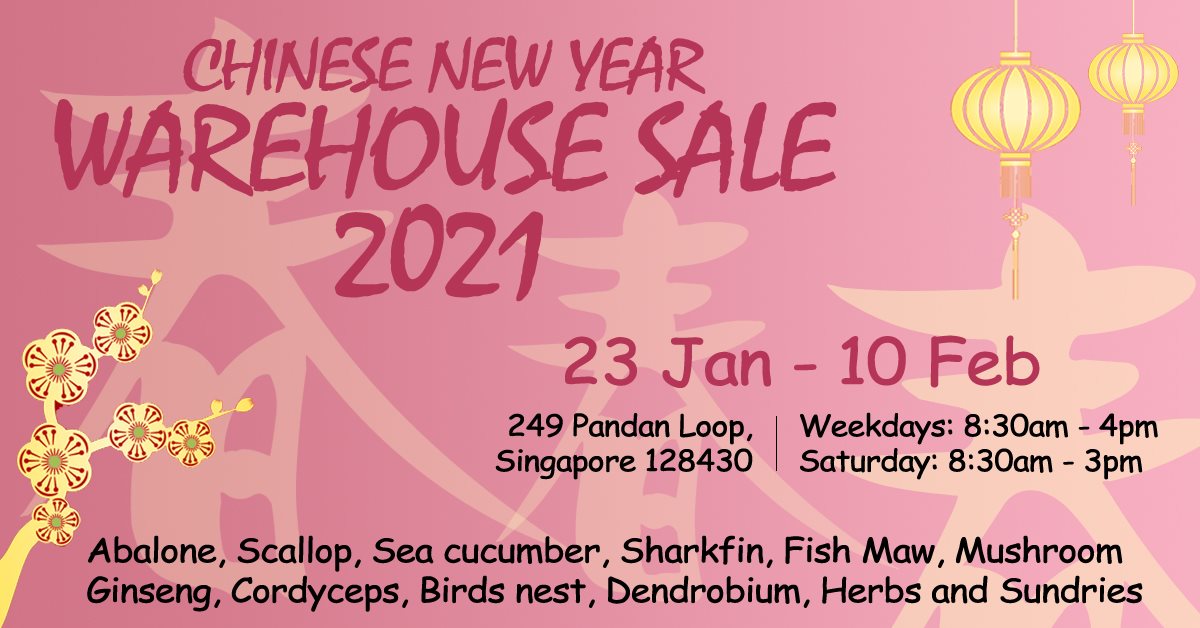 ---
Advertisements
---
It's 4 more days to CNY, and if you're looking for some last-minute CNY shopping, you might not want to miss out Wing Huat Loong's Chinese New Year warehouse sale where they offer CNY ingredients like abalone, scallop, sea cucumber and more at a discount.
The warehouse sale will take place from 23 Jan 2021 and end on 10 Feb 2021 in the west of Singapore.
Address: 249 Pandan Loop Singapore 128430
Operating Hours: 8.30am to 4pm (weekdays) / 8.30am to 3pm (Saturdays)
Cellarbration Online Warehouse Sale (Until 11 Feb)
As you've probably guessed from the name, Cellarbration specialises in wines, spirits and beers.
CNY has always been the period to go wild, no matter whether you'll go on a food binging spree, gamble away your ten cents or twenty cents, or drink like there's no tomorrow.
If you're someone who belongs to the drinking group, here's where you might want to be at this period before CNY.
---
Advertisements
---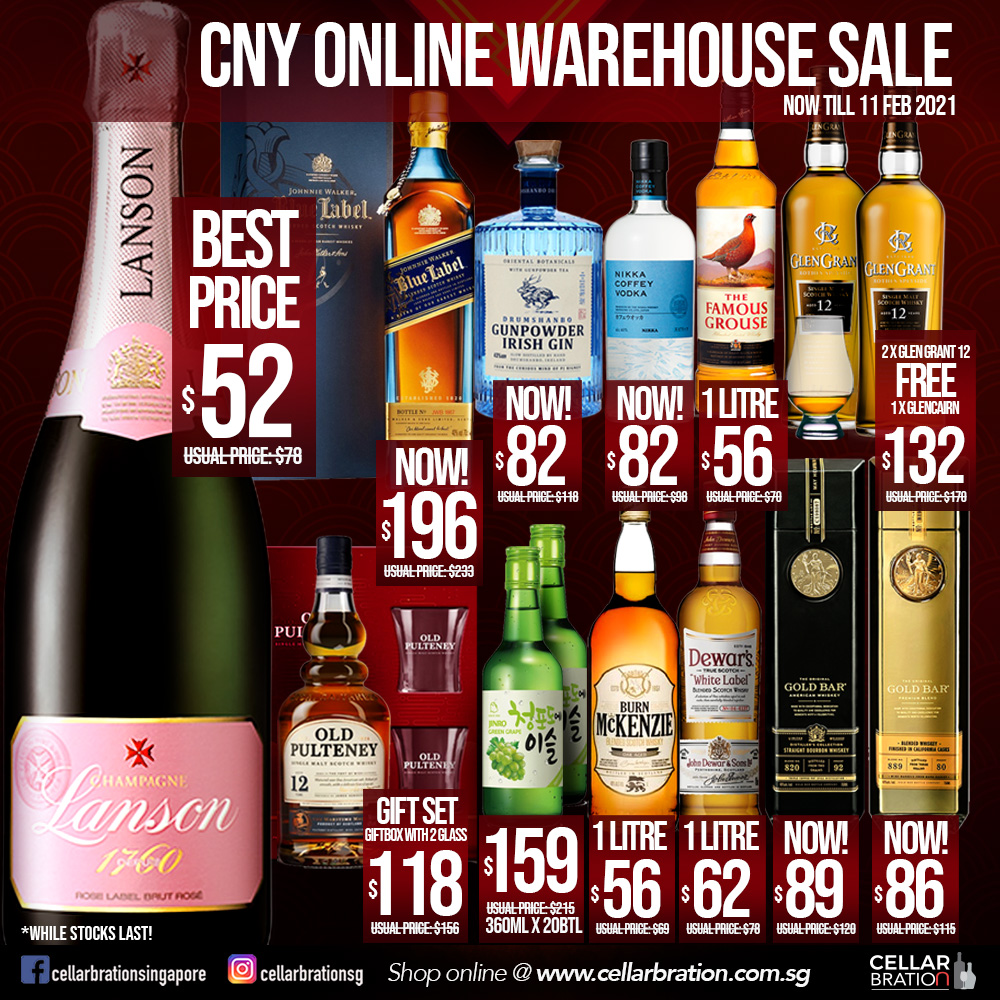 From now until 11 Feb 2021, you can enjoy up to 50% off beers, wines, spirits and more at Cellarbration's online warehouse sale.
From beers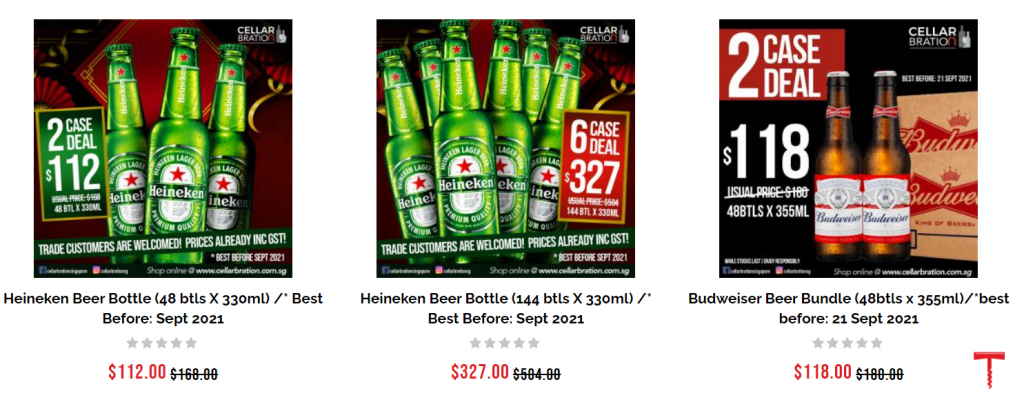 To hard liquor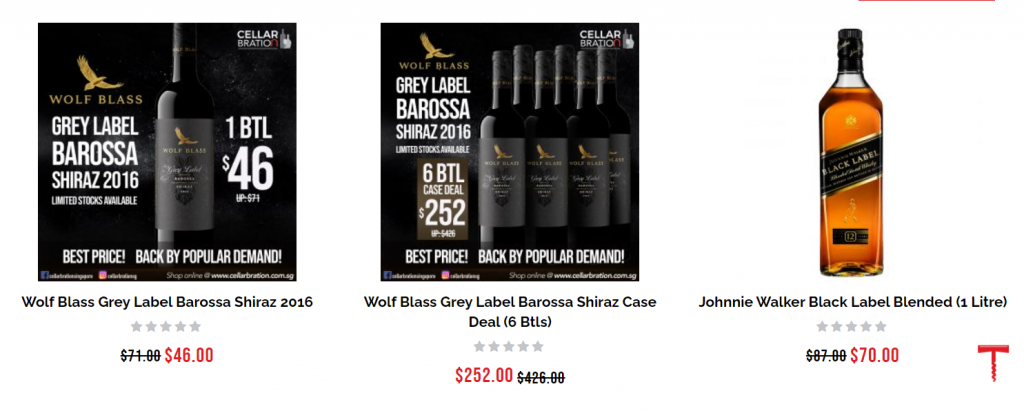 You'll find everything and anything you need there.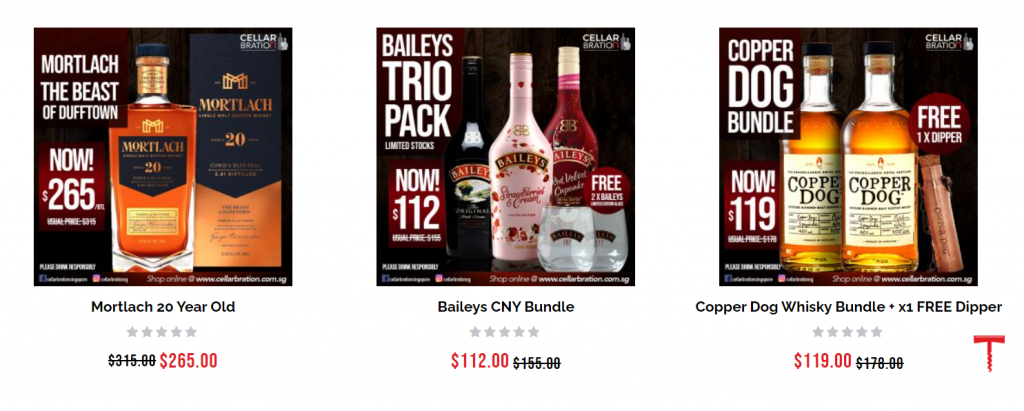 And when we say a wide variety, we mean it.
A quick click on the warehouse sale showed there are 326 items on sale.
You can view their full catalogue to shop here.
So there you go, the 10 best-est deals happening this week. Which are you going for?
Feature Image: KFC Singapore / SAFRA / Singapore Discovery Centre
Like writing? Goody Feed is looking for writers! Click here for more info!