Singapore is an expensive place to live in — just ask the numerous surveys online.
But as with everything, there is always a silver lining. If Singapore is a generally expensive place, you can surely bet that there will be hidden treasures hiding some of the cheapest goods.
And if we're Singaporeans, we're perpetually broke. So of course, we need an outlet to release our spendthrift tendencies without burning a hole in our pockets.
This article is here to help you do exactly that, no matter the kind of thing you want to buy. After all, if there's a cuisine for everyone here, you better believe that there is something to buy for everyone.
1. Bugis Street
We can't possibly start this list without mentioning Bugis Street — it represents the epitome of cheap goods, after all. Bugis Street is a haven filled to the brim with not only clothes; you can find soothing ice-cold drinks, souvenirs and tech goods.
If you ever want anything, you can probably find a dupe in some nook or cranny if you navigate the maze well enough. Depending on how much money you have on hand, you can even head to the different levels directly.
If there is a downside to shopping at Bugis Street, it is definitely the crowd of this popular destination for locals and tourists alike. That being said, it will thin considerably when you reach the upper levels.
2. Anchorpoint
For those who don't appreciate dupes and are resolute on owning only the originals, then Anchorpoint is for you. From Billabong to Charles & Keith to Skechers outlets, branded stuff here is cheap.
If you ever want to search for a discontinued item, these factory outlets are your best bet. Though they sell last-season items, it doesn't really matter if you can pull it off; Singapore doesn't do seasons anyway.
One drawback though is its limited variety of shops. Anchorpoint is the place for people who have it all planned out, not so much for people who are unsure.
Also, it's not near an MRT station but since it's just opposite IKEA, the trip there is well worth it.
3. IMM
On the other hand, for those who want more options, IMM is your best bet. Housing the most factory outlets, you'd have to spend at least two days to finish exploring the whole mall.
It is definitely trendier than Anchorpoint, what with Fila, Adidas, Nike and even Akemiuchi. Basically, they sell everything from fashion to sports to travelling. The best part of it? There are discounts up to 80% off every day of the year.
You may not be able to get what you were searching for, but you certainly will not leave empty-handed.
If there is a problem with IMM, it would probably be that you have to travel all the way to Jurong, But anything for cheap branded goods, right?
And did I mention there's a mega Daiso there?
4. Salvation Army
For the ones who thrift and are unafraid to hold up a pair of scissors to clothes, then the Salvation Army is for you. Try your hand at design by following countless DIY videos on YouTube at your own risk — if you succeed, great. If you failed miserably, at least you didn't spend much.
As the biggest thrift store in Singapore, you can find basically anything here — even holiday decorations.
As with all thrift stores, it definitely requires every ounce of your patience. But when you find the right item, all the time spent will be worth it.
5. City Plaza
For those looking for blogshop steals or don't mind used clothes from legit brands, City Plaza is the perfect place for you.
With popular stores like Refash, you can find clothes from expensive brands like Topshop and ZARA for cheap.
The secret to City Plaza is that it's the place where blogshop labels buy their goods in bulk to sell at an exponentially higher price — so don't get scammed and buy directly from City Plaza instead.
---
Advertisements
---
Some of these gems of shops may be difficult to find, but it's nothing a little more walking won't resolve — there are even directions online to help you find it.
6. SCAPE
For the younger generation, SCAPE underground is probably the hottest place to visit. Run by bloggers, you can find several eclectic or novel items there. Naturally, the things that you find there is anything on trend amongst youths — such as little trinkets; theatres; entertainment.
SCAPE is where you want to go to delude yourself of your age, but it can get crowded at times.
7. Katong Square Lifetyle & Vintage Market
If you have a propensity for collecting, then Katong Square Lifestyle & Vintage Market is somewhere to visit for fun and vintage trinkets.
Vintage and antique take a whole new level there, with cheap vinyl records and vintage jewellery.
---
Advertisements
---
The snag is that they are only open multiple times a year; so check the dates and clear out your schedules before going!
8. Singapore Really Really Free Market
If you're just really, absolutely, helplessly broke, then your only choice will be Singapore Really Really Free Market (SRRFM).
It's really really free.
You come here for the experience more than anything — some interesting things to try out are tarot card reading, henna and the occasional ice-cream or local favourites. If you're really lucky, you may find a piece of clothing or book to take back for free.
If you feel guilty, you can always donate your own items the next time it is open, which is six times a year.
---
Advertisements
---
Since the items are legit free, keep in mind to not take home expired food!
With all these places to visit and more, Singapore doesn't seem quite as expensive as it is touted after all.
Oh, yes, of course: you're welcome.
This Singapore love story set in the 90s shows you why you should never wait for tomorrow. Watch it without crying: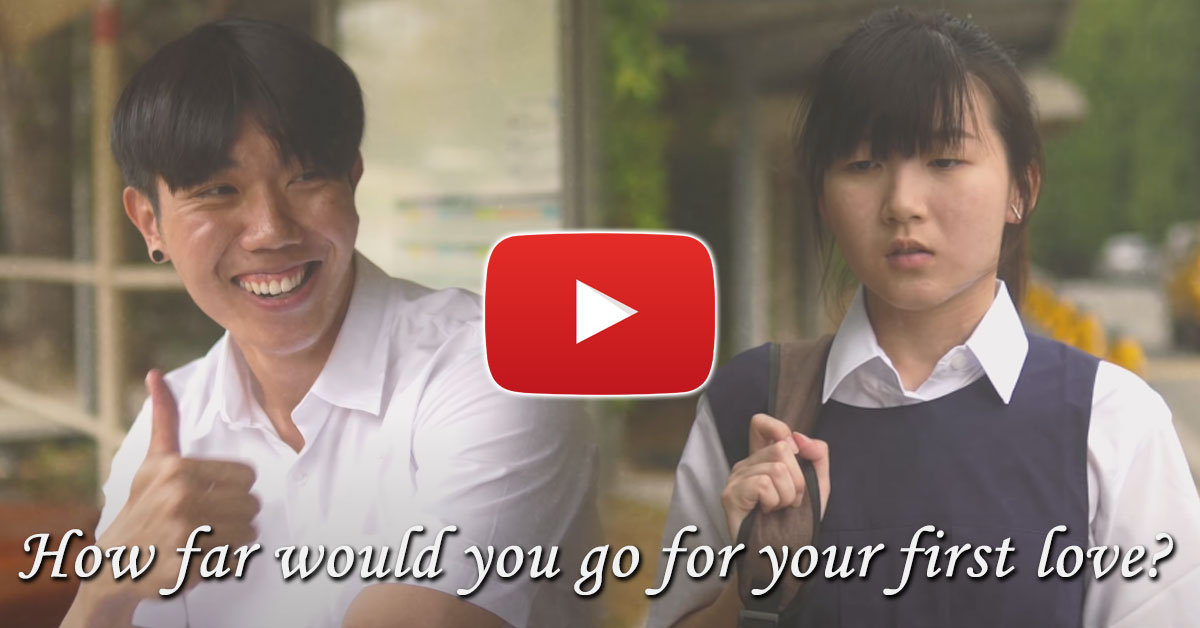 ---
Advertisements
---
Enjoyed this article because it's both informative and entertaining? If so, you should download the Goody Feed app so that you won't miss out on any articles, as there are app-exclusive contents as well! Also, join our Telegram channel if you use Telegram often!
Latest & Popular Articles You Must Not Miss:
---
Advertisements
---
---
Advertisements
---
Our Most Popular Videos You Must Not Miss:
---
Advertisements
---
This Singapore love story set in the 90s shows you why you should never wait for tomorrow. Watch it without crying: