---
Advertisements

---
Last Updated on 2017-04-24 , 9:01 pm
It is common for shops and restaurants to close during Chinese New Year as everyone intends to celebrate and relax during this festive period. Shopping malls turn into a scene from Silent Hill and it'll look like a ghost town everywhere.
But fret not. Here are eight cafes that will remain open for the pleasure of customers who yearn for cafe delicacies. 
---
1. I Am Cafe 
Situated at the corner of Haji Lane and North Bridge Road, this hip cafe serves delicious burgers such as the 'Big Bear' Beef Burger that consists of charcoal-grilled beef patty, onion rings, sunny-side-up egg, lettuce and tomato. A definite satisfaction to your belly! It also offers decent service but it is usually packed (especially during CNY, I bet!) and hence you have to wait for a seat out while standing in a slightly constrained space. 
Address:
674 North Bridge Road, Singapore 199486
Opening Hours:
Monday to Thursday, 11am to 11pm
Friday and Saturday, 11am to 1am
Sunday, 11am to 10pm
---
 2. Working Title
Interesting names of burgers, great coffee, cosy ambience: what more could you ask for during this Chinese New Year? Branded as a burger bar, Working Title offers hearty burgers such as The Working Title Tower of Power, Baconator and Hawaii Five-O. If these names are already tantalising, you are in for a treat when you feast upon their burgers. They also serve a good cup of coffee for you to sip away while appreciating the quaint interior. 
Address:
48 Arab St, Singapore 199745
Opening Hours:
Monday to Thursday, 11am to 10pm
Friday, 11am to 11pm
Saturday and Sunday, 10am to 11pm
---
3. The Lab 
How would you like to dine in a cafe that resembles that of a science laboratory with test tubes, prescription bottles, and droppers used as decor? The Lab is just the cafe which will bring a novelty to your dining experience. Despite the quirks and gimmicks, the food is exceptional as well! Ranging from signature burgers such as the Heisenberger to decadent desserts like Sea Salt Brownie and Ice-cream, it will be an experiment just dining here! 
Address:
1 Jalan Pisang #01-01 Singapore 199069 
Opening Hours:
Monday to Saturday, 12.30pm to 10pm
Sunday, 1pm to 9.30pm
---
Advertisements

---
---
4. Penny University
This place is a haven for coffee lovers and the menu is kept simple with espresso and espresso with milk in 3, 5, 7 ounce portions. It is inspired by the lively coffee culture in London and the owner had even undergone a training period there. The price is relatively lower than other cafes although the fare may be a little more mediocre. But it is still a good breakfast option with artisanal coffee and a warm atmosphere!
Address:
402 East Coast Rd, Singapore 428997
Opening Hours:
Monday to Thursday, 8.30am to 6pm
Friday and Saturday, 8.30am to 10.30pm
Sunday, 8.30am to 7pm
---
5. Artistry
Artistry has been one of the most popular cafes since the cafe scene burgeoned in Singapore and it will be open during this Chinese New Year, with generous share of truffle fries, classic Singapore chilli crab burger and many more, Artistry has consistently impressed its regular customers and attracted many new ones. Although prices are relatively steeper, the food is definitely of good quality. 
Address:
17 Sungai Pinang, Singapore 199149
Opening Hours:
Tuesday to Saturday, 9am to 11pm
Sunday and Monday , 9am to 4pm
---
6. Fluff Bakery
Despite being a small cafe, Fluff Bakery boasts a variety of sweet treats such as traditional red velvet cupcakes to modern and interesting flavours such as pecan cream cheese cinnamon rolls. Queues will be formed even before the cafe opens so be sure to be there early and you can present these delicious desserts to the hosts of the homes that you visit during CNY! 
Address:
4 Jln Pisang, Singapore 199071
Opening Hours:
Tuesday to Saturday, 12pm to 7.30pm
Closed on Monday and Sunday
---
7. Lynn's Cakes & Coffee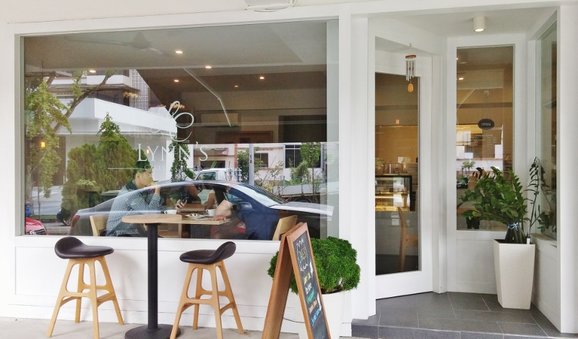 Freshly baked cakes that will definitely arouse your palates during this Chinese New Year, Lynn's Cakes & Coffee will be open during this festive season! So come on down and sip a cup of coffee and enjoy a delicious slice of cake while escaping from the hectic schedule of house visits. 
---
Advertisements

---
Address:
11 Eng Kong Terrace Singapore 598983
Opening Hours:
Tuesday to Thursday, 11am to 7pm
Friday and Saturday, 11am to 9pm
Sunday, 11am to 8pm
Closed on Monday
---
8. All Things Delicious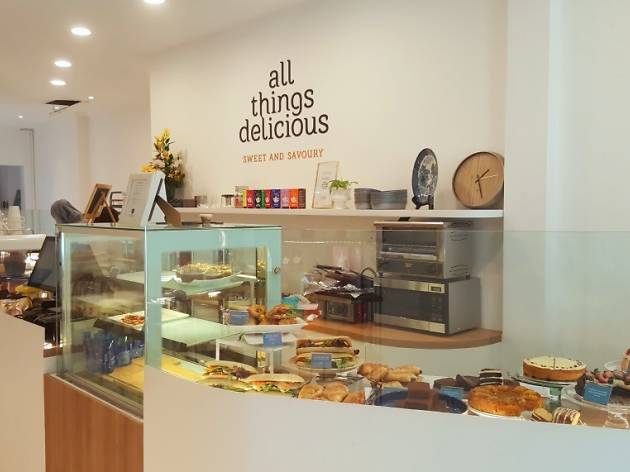 If you can't decide between having sweet or savoury while cafe-hopping this Chinese New Year, All Things Delicious is the place to go. Promising naturally good and no artificial ingredients, dining here is a healthier option compared to the Pineapple Tarts and Bakwa that will be consumed while staying in your home. The top favourite treats are Sweet Toffee Pudding and Vanilla Bundt Cake which will leave you craving for more. They also offer a breakfast menu until 3pm so there is no hurry to rush down here for lunch! 
Address:
34 Arab Street, Singapore 199733
Opening Hours:
Tuesday to Thursday, 10am to 10pm
Friday, 10am to 11pm
Saturday, 9am to 11pm
Sunday, 9am to 6pm
Closed on Monday
Since you're here, why not check out Goody Feed's YouTube videos as well? They're so Singaporean, I bet you'll like them!
---
Advertisements

---
Featured Image: PattayaToday.net 
This article was first published on Goodyfeed.com
Read Also

How much cash are you getting in December 2023 from the Government? Here are the facts simplified for you:
Read Also: