---
Advertisements

---
Last Updated on 2023-07-12 , 12:16 pm
MacPherson, a serene housing estate brimming with industrial warehouses and office spaces, is more than just a commercial hub.
As unsuspecting as it may appear, this region hides a treasure trove of culinary delights.
The Macpherson hawker centre, Macpherson Mall food offerings, and various eateries near the Macpherson MRT station make this locale a true food paradise.
When one hears about Macpherson food, the mind may instantly leap to standard hawker fares like cai png, fish soup, and roast meat.
But, believe it or not, MacPherson has small magical culinary gateways to Europe tucked away within its confines.
So let's take a tour around 8 unexpectedly exotic food destinations within the Macpherson region you never thought existed.
Macpherson Food #1: Kay Lee Roast Meat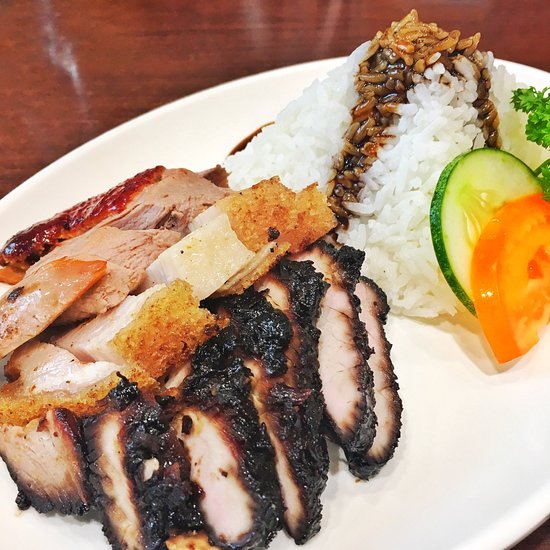 Kay Lee Roast Meat grabs your attention with its alluring char siew rice.
The dish, with its lustrous near-black crust enveloping the white meat, is a sight to behold.
The sweet and savoury caramelised glaze gives way to tender, juicy meat, providing an unforgettable taste experience.
While the traditional red char siew is available, this fascinating variant is worth trying at the Macpherson food centre.
Kay Lee Roast Meat
Address: 125 Upper Paya Lebar Rd, Singapore, 524838
Operating Hours: Daily, 10.30am – 8pm.
Macpherson Food #2: Soon Lee Lor Mee 顺利滷麵攡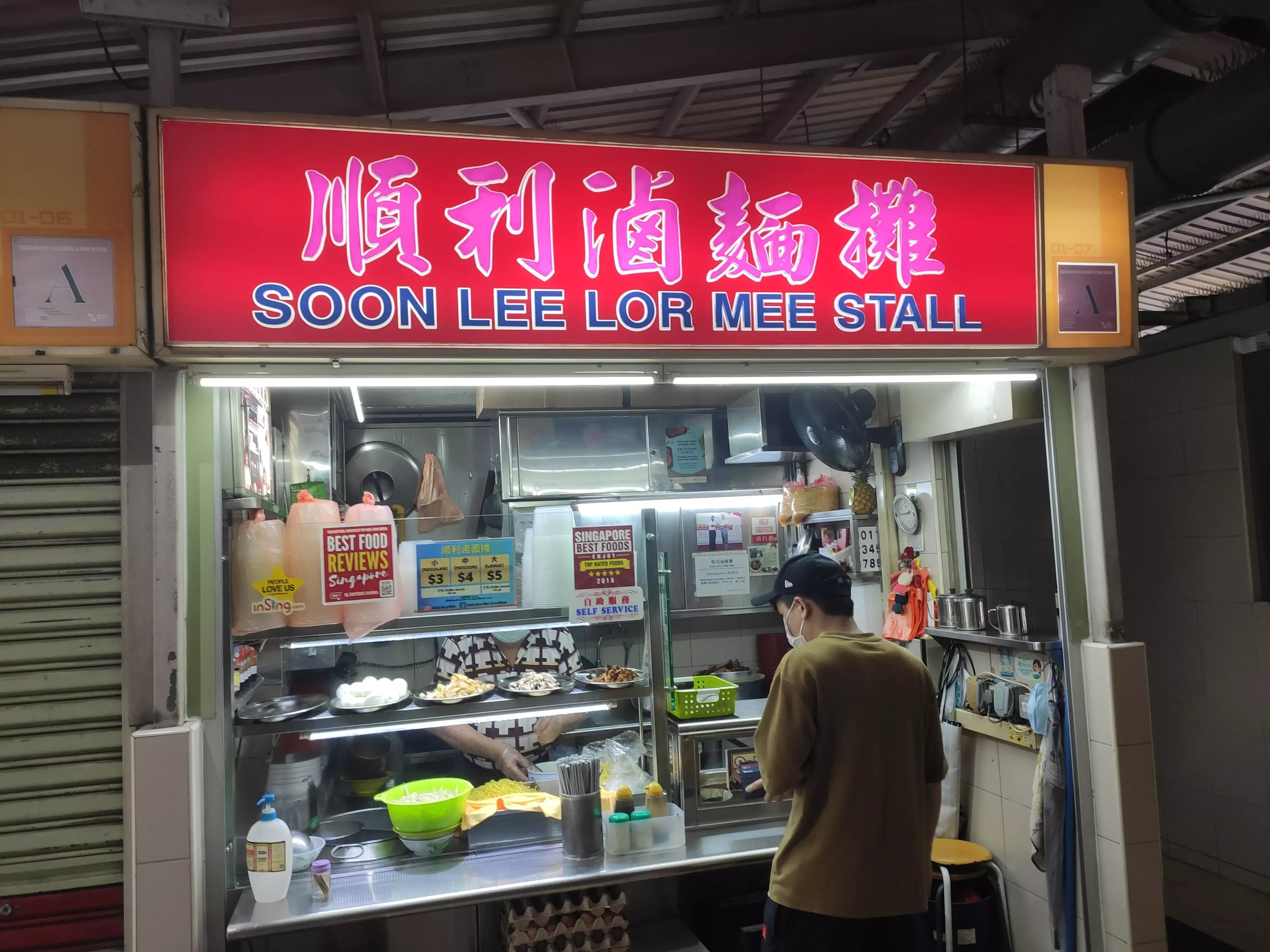 Don't be fooled by the concept of 'old food'; at Soon Lee Lor Mee, traditional takes on a delicious new dimension.
The dedicated couple serving delectable Lor Mee for the past four decades have their own unique style.
Their signature dish topped with crispy yam fritters and braised pork, despite having hard-boiled instead of braised eggs, is a hit among the regulars.
Soon Lee Lor Mee Stall 顺利滷麵攡
Address: Blk 79 Circuit Road, #01-07, Singapore 370079
Operating Hours: Wed to Sun, 12 pm – 9 pm, Closed on Monday & Tuesday.
Macpherson Food #3: KL Traditional Chili Ban Mee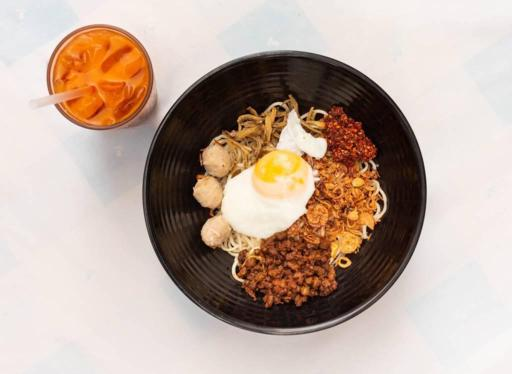 KL Traditional Chili Ban Mee is an absolute must-visit when exploring Macpherson Mall food options.
This dish, laden with crispy shallots, ikan bilis, sambal, meatballs, and minced meat, is an explosion of flavours and textures.
---
Advertisements

---
And the air-conditioned venue offers a respite from Singapore's hot weather, making the experience even more enjoyable.
KL Traditional Chilli Ban Mee – MacPherson Road
Address: 476 MacPherson Rd, Singapore 368191
Operating Hours: Wednesday to Monday, 11am – 8pm. Closed on Tuesdays. 
Macpherson Food #4: Alchemist – Khong Guan building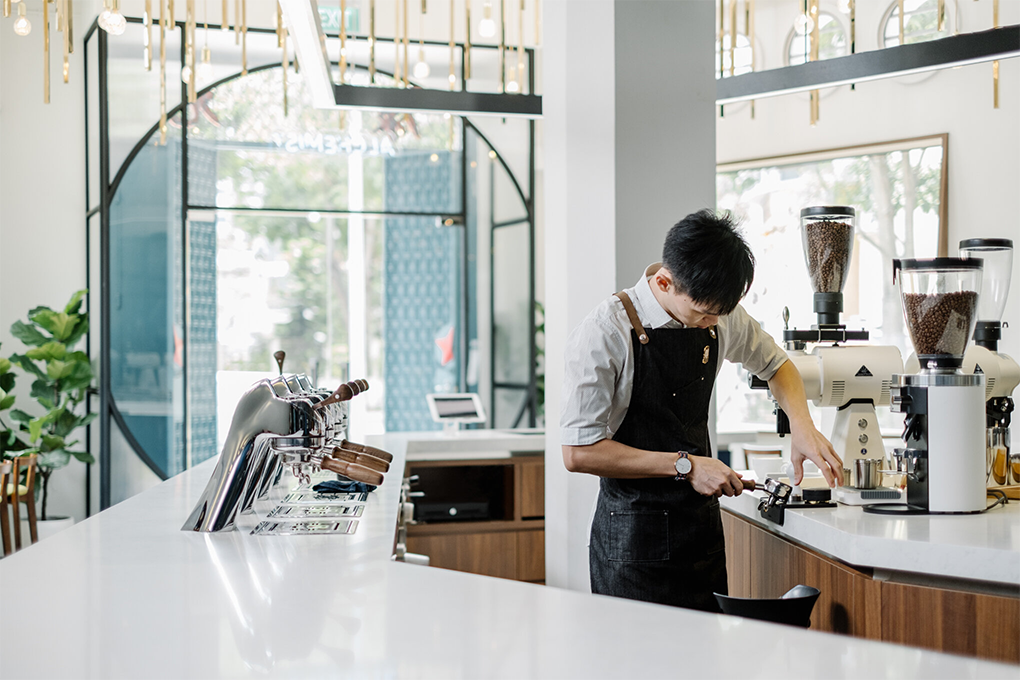 Hipster Cafe Instagrammers – this entry is made for you.
The Alchemist cafe, tucked away in the Khong Guan building near Macpherson MRT, is a dream come true for all coffee connoisseurs and Instagrammers.
This hipster paradise serves exotic coffee blends that you'll struggle to pronounce but will love to taste.
---
Advertisements

---
Alchemist
Address: 2 Mactaggart Rd, Singapore 368078
Operating Hours: Monday to Friday, 8am – 5pm. Saturday & Sunday, 9am – 6pm. 
Macpherson Food #5: Yan Chuan Roaster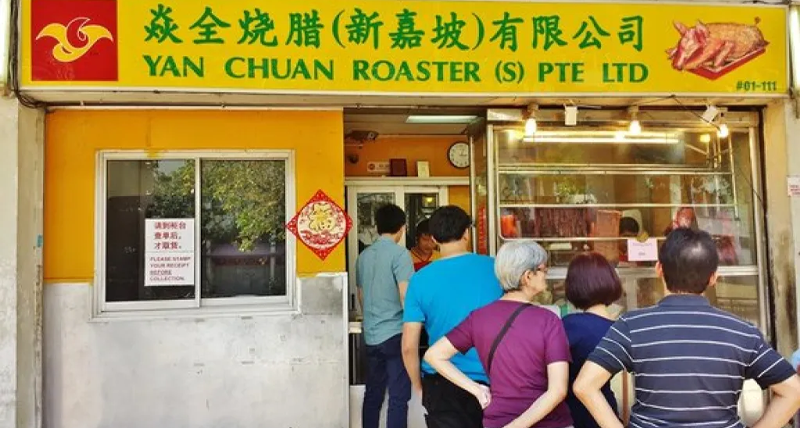 If you're a roasted meat lover, Yan Chuan Roaster at the Macpherson Market is a must-visit.
Perfect for a family gathering, this place offers excellent value for money.
Yan Chuan Roaster
Address: 3020 Ubi Avenue 2, #01-111/113, Kampong Ubi Industrial Estate, Singapore 408896
Opening hours: Mon – Sun 7am to 7pm
Macpherson Food #6: Hippo Family Restaurant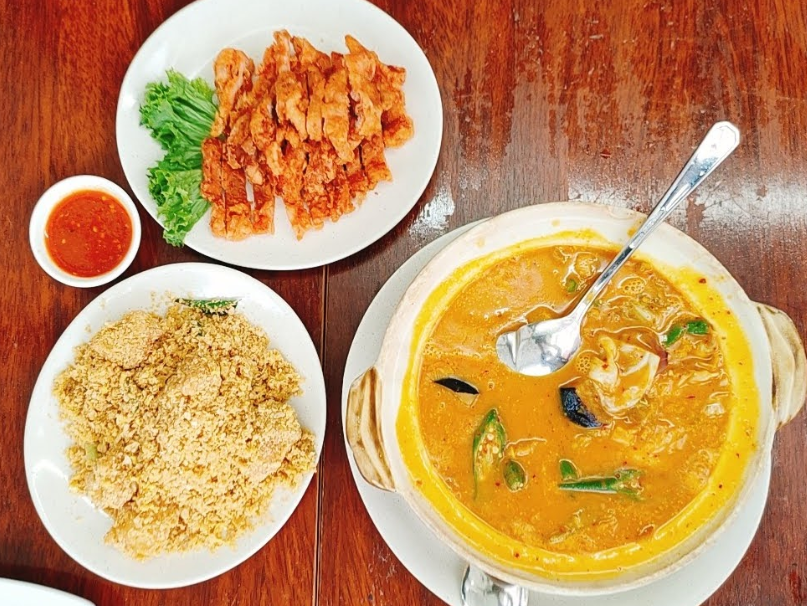 Craving some Tze Char?
---
Advertisements

---
The Hippo Family restaurant, serving up Wok Hei'd Hor Fun, crispy Har Cheong Gai, fried rice and fish head curry, is a definite go-to spot near the Macpherson MRT.
Hippo Family Restaurant
Address: 72 Circuit Rd, #01-13, Singapore 370072
Operating Hours: Daily, 11am – 9pm.
Macpherson Food #7: Chuan Ji Bakery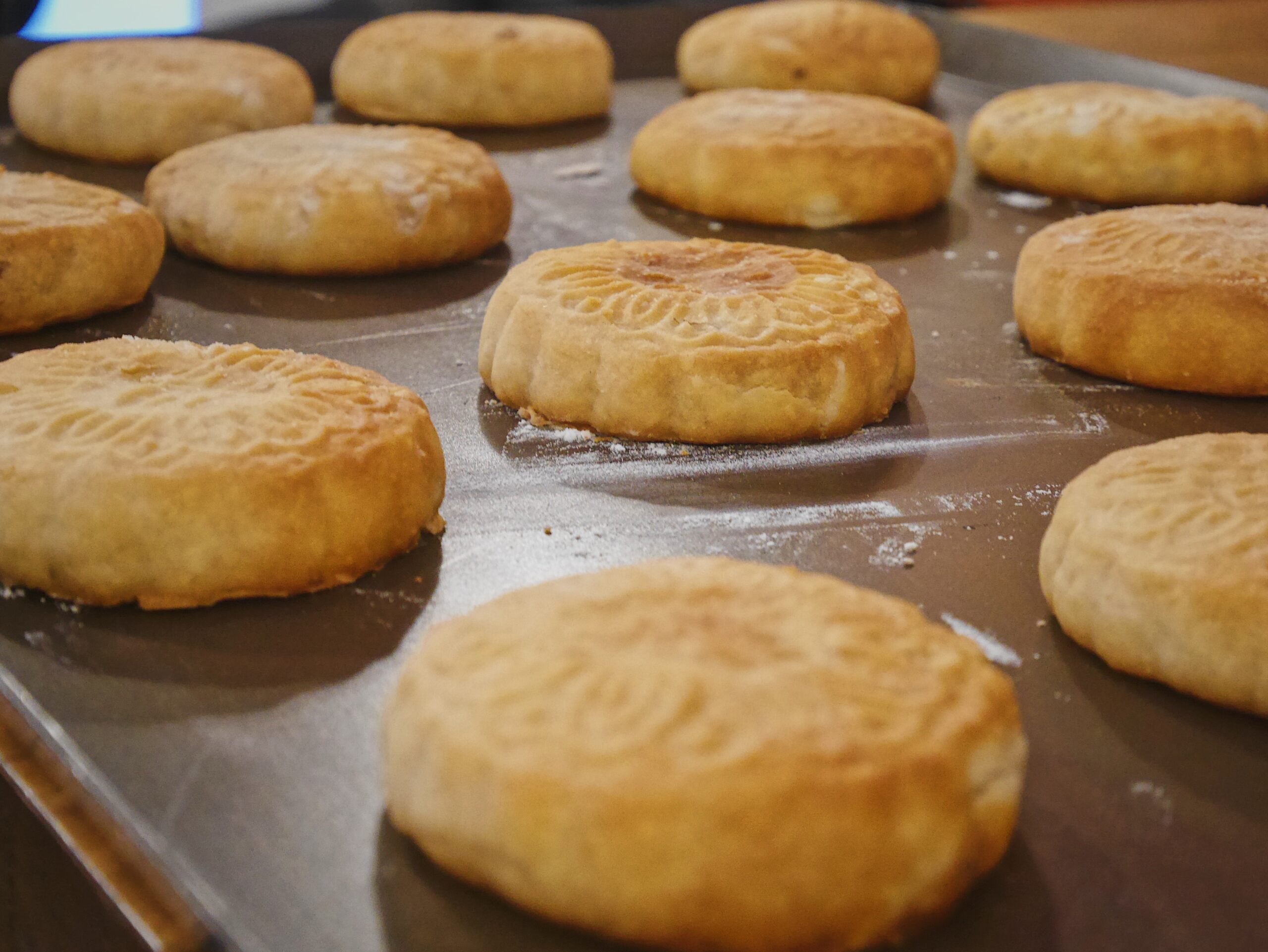 Chuan Ji Bakery in the Macpherson Mall offers a delightful taste of the past with their traditional Hainanese goodies.
The cosy cafe's Hainanese Pork Chops, coconut tarts, and flaky Hainanese biscuits are worth a try.
Chuan Ji Bakery Hainanese Delicacies
MacPherson Mall, 401 MacPherson Road #01-17, Singapore 368125
Operating Hours:

Monday to Friday: 12pm – 3pm
Saturday: 12pm – 3.30pm, Closed on Sundays 
Macpherson Food #8: Thai Seng Fish Soup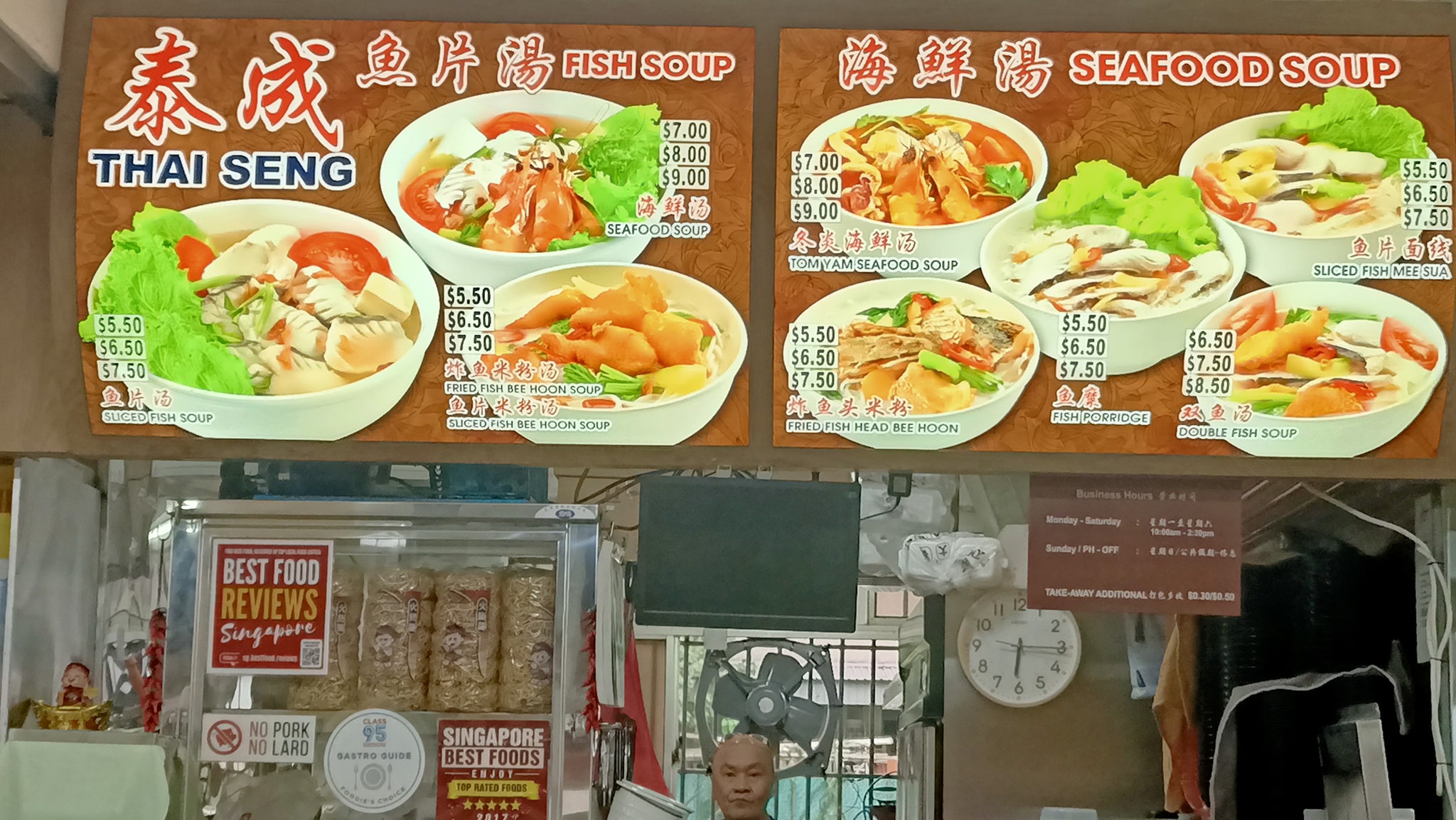 Thai Seng Fish Soup, located in the Macpherson Market, has gained a reputation among fish soup enthusiasts.
---
Advertisements

---
Its top-grade batang fish and the flavourful broth, enriched through long-duration bone stewing, provides a truly unforgettable fish soup experience.
The final garnishing of fried fish and ikan bilis imparts an enticing salty note, rounding off this gastronomic delight.
Thai Seng Fish Soup 
Address: Blk 3026 Ubi Road, #01-146, Singapore, 408719
Operating Hours:

Monday to Friday: 10am – 3pm
Saturday: 10am – 2.30pm, Closed on Sundays.
So, next time you're in MacPherson, don't hesitate to explore its food scene.
This hidden gastronomic paradise has something for everyone – from traditional delights to modern culinary experiments.
Go on and explore the food marvels MacPherson has to offer!

Fresh grads, you don't need any experience to earn up to $4,200 with this "secret":
Read Also: