It's one thing to scam people of their hard-earned money.
It's also another thing when the person you're scamming is an old lady.
Now that's just cruel.
But unfortunately, two men really had the heart, or lack of it, to try and scam this old lady.
Hired Them For Repair Works
Madam Gan Eng Neo, an 84-year-old lady who lives alone, had water stains on the kitchen ceiling of her five-room flat in Marine Crescent due to water pipes leaking which needed to be fixed.
She engaged the help of two men to do so, and they requested for her to make payment to them in the form of cash cheques. Due to Madam Gan being a 'very absent-minded person', as described by her neighbours, she issued them a number of cheques amounting to $21,000.
As final payment that the two men, aged 35 and 57, requested for after the job was done, Madam Gan gave them another $26,000 in a cheque.
An additional $3,200 in cash was also seized by the police, making it a total of around $47,000 that the two men tried to scam out of Madam Gan.
That's an absolutely insane amount of money for just some ceiling repair works, don't you think?
Thankfully, she was saved from having her hard-earned retirement money go into the hands of scammers.
Neighbours To The Rescue
You know that one Chinese phrase that your teachers always made you memorise for your compositions, the one that goes like "a close neighbour is better than a faraway relative"?
Don't think they're just useless words, though, for it proved to be especially true in this case.
One of Madam Gan's neighbours, who declined to be named, said that she and another neighbour Madam Bek was visiting Madam Gan on Wednesday, 17 July, and noticed white stains on her kitchen ceiling then.
When asked about it, Madam Gan told them that she had hired some men to fix the problem for her, saying that they were HDB painters who were going to do patching work.
Her neighbours, who were members of the neighbourhood Catholic community with her, asked Madam Gan how much she had paid for the works, leading Madam Gan to show them her cheque book and said she was told to pay the men in cash cheques.
However, something felt fishy. "We noticed multiple cheques had been issued, and the total amount charged did not seem reasonable for the work done. We were worried she was grossly overcharged and may have been taken advantage of," said the neighbour.
When Madam Gan issued the men the $26,000 cheque, it was her neighbours that found out about it and took her to the bank in order to stop the payment from going through, as well as helped her make a police report.
Well, thank God.
But It Almost Happened Again
Yep, some people are heartless.
Two days after Madam Gan made the police report, the two men showed up at her house again and asked why the $26,000 cheque was cancelled, and requested a new one.
Unfortunately, due to Madam Gan's absent-mindedness, she completely forgot about the trip to the bank and the police station, and was about to issue the men yet another cheque
. As fate would have it, another member from the same Catholic community dropped by Madam Gan's house and witnessed the situation.
---
Advertisements
---
She left to inform the other neighbours of the situation, and they decided to call for police assistance in the end.
The police arrived at the scene and took the two men away. Following that, Madam Gan's community members helped to clean up her flat and finish up the paint job.
For free. They could have "earned" over $40K, you know.
Investigations Ongoing
According to news reports, Madam Gan couldn't remember many details about the incident, including how much she paid the men.
Her police report showed that she had issued four cheques to a man named Ah Leong, who she said looked like a decent man and that she did not expect him to be a scammer.
---
Advertisements
---
"I asked to get some proof from them, but all they said was 'okay okay' and nothing was given," added Madam Gan, adding that she didn't receive any receipts.
The police are still looking into the case.
As her husband had passed away 10 years ago and her two sons were living elsewhere with their families, it's a relief that she had a good community of neighbours to help her out in times of trouble.
Remember to always be nice to your neighbours, for you never know when they could be your only saving grace in times of need!
This Singapore love story set in the 90s shows you why you should never wait for tomorrow. Watch it without crying: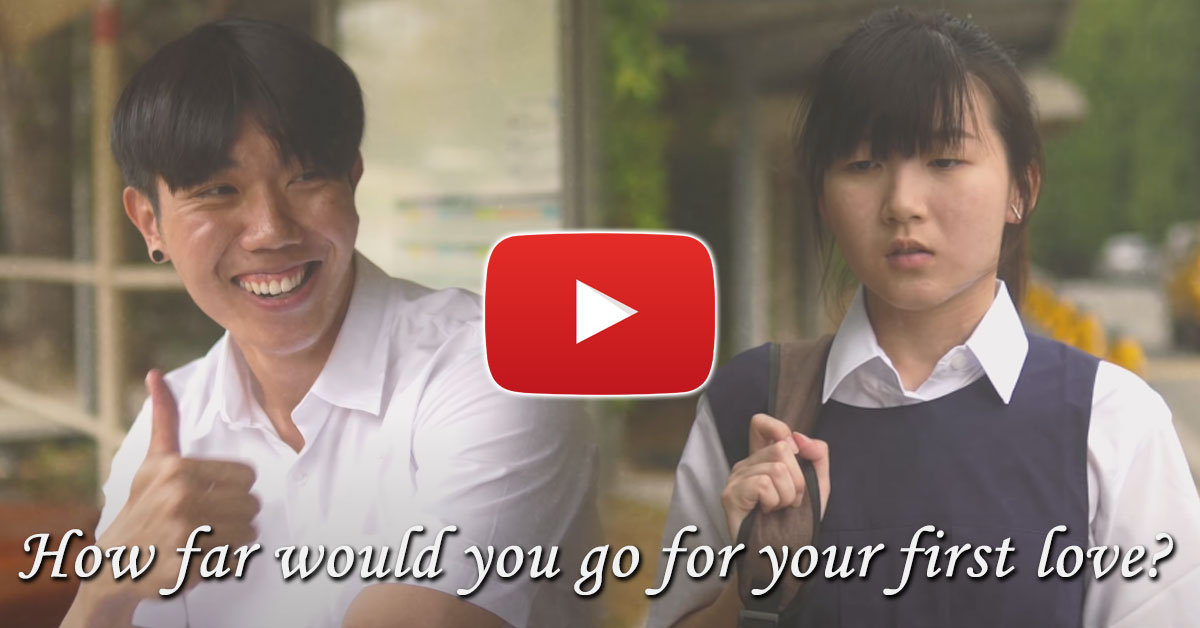 ---
Advertisements
---
Enjoyed this article because it's both informative and entertaining? If so, you should download the Goody Feed app so that you won't miss out on any articles, as there are app-exclusive contents as well! Also, join our Telegram channel if you use Telegram often!
Latest & Popular Articles You Must Not Miss:
---
Advertisements
---
---
Advertisements
---
Our Most Popular Videos You Must Not Miss:
---
Advertisements
---
This Singapore love story set in the 90s shows you why you should never wait for tomorrow. Watch it without crying: