---
Advertisements

---
Elderly Man Pays $99 Instead of $8 at AMK Salon Amid Questionable Sales Tactics
Mr Xu, an 85-year-old man with white hair, visited a salon in Ang Mo Kio for a simple haircut that he thought would cost $8.
However, he ended up paying $99 after being persuaded to undergo a full hair treatment.
This unexpected expense at the HairFun salon in Block 410 Ang Mo Kio Avenue 10 raises concerns about high-pressure sales tactics or exploitation of customers' lack of knowledge about salon services.
Mr Xu, new to this salon, may not have been fully aware of the range of services and their costs.
Mr Xu arrived at the salon around 9am on 9 Nov. The salon's pricing indicates that a haircut costs $4 for members and $8 for non-members.
As a non-member, Mr Xu expected to pay the latter price while waiting for his wife.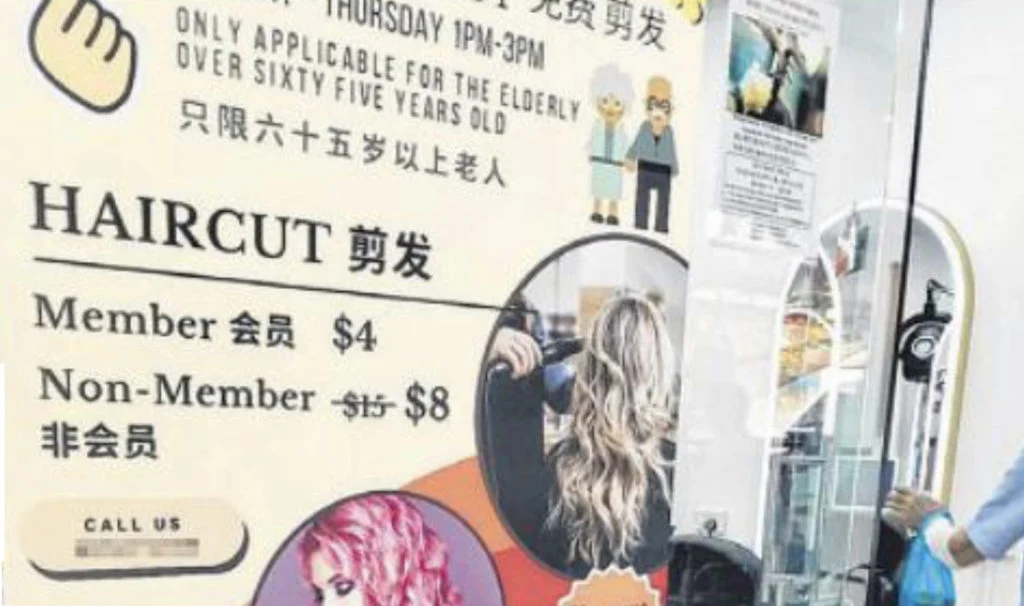 However, the salon staff recommended a nourishing treatment, typically used for customers with non-white hair, resulting in a bill 12 times higher than expected.
$99: A "Promotional Price" According to Salon Staff
When Shin Min Daily News reporters visited the salon, the staff involved was absent.
However, the manager confirmed that the salon offers hair treatment services, and $99 was a promotional price, discounted from the original $199.
The manager claimed that these services are offered to all customers, regardless of age or hair type.
However, this claim was contradicted immediately by the experience of another customer present during the visit, who received only an $8 haircut and was not offered the treatment.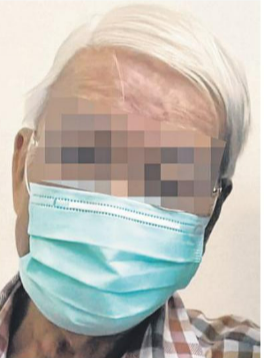 According to a hair expert interviewed by Shin Min Daily News  who preferred to remain anonymous, it is generally acknowledged that nourishing hair treatments are typically not used on white hair.
The reason for this is that the effects of such treatments on white hair are not distinctly visible, and the process is often time-consuming.
However, there may be some potential for using these treatments if the hair is somewhat grey, as there could be chances for noticeable improvements.
Another hair expert, who was interviewed on the subject, emphasised the importance of conducting a thorough examination of both the hair and scalp before recommending any specific hair treatment services.
Not The First Case
This incident at HairFun salon is not an isolated case in the industry. Similar marketing tactics, which can be perceived as scams, are often used to persuade uninformed customers to purchase expensive treatments.
Earlier this year, Salon One AMK and other outlets were reported to have exploited customers' eagerness for discounts, misleading them about promotion prices.
Before misunderstanding arises, these practices are not limited to the AMK area; complaints have also been made against other branches of HairFun salon and seven other Salon One outlets.
According to Shin Min Daily News, the Consumers Association of Singapore (CASE) has received 15 complaints against the company running the salon since the beginning of the year.
The reports suggest that the company often pressures customers into buying treatments or charges for services without fully disclosing the costs.
CASE has condemned these practices as unethical and unfair, urging the public to report such incidents.
---
Advertisements

---
They also recommend visiting CaseTrust-verified salons, spas, and health-related stores to avoid similar experiences.

Fresh grads, you don't need any experience to earn up to $4,200 with this "secret":
Read Also: