---
Advertisements

---
Last Updated on 2022-05-11 , 2:06 pm
I'm sure many of you have heard about pod hotels in Japan.  They are small, "capsule" hotels that fulfil your very basic need: sleep.
But did you know that there are pod hotels in Singapore too?
So if you are looking for a different kind of getaway, or just some alone time, here are ten best pod hotels you can find in Singapore.
And the best part? These stays cost less than $50 a day. Sounds like my, and everybody else's, cup of tea.
Be sure to thank me for this.
The Bohemian Chic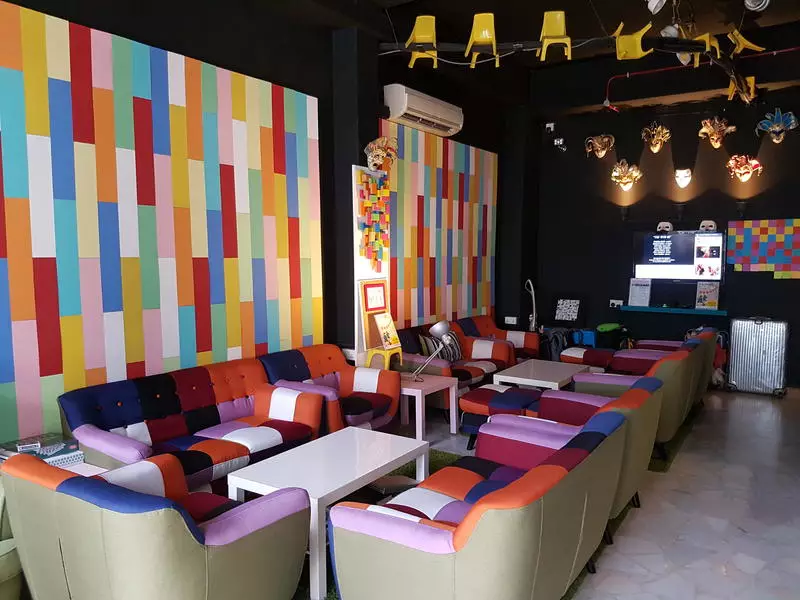 This hostel clearly lives up to its name.  Adorned with colourful furniture and quirky theatrical masks, you can expect a unique and Instagram-worthy experience here.
Each pod is also equipped with a TV screen, so you can look forward to viewing a movie in a space of your own. And if you're feeling lonely, you can always head over to the games room or the shared lounge to interact with the other guests!
Price: from $25 per night
Location: 40 Mosque Street, S059518
Nearest MRT: Chinatown MRT Station
Other perks: Games room & free toiletries
7 wonders Boutique Capsule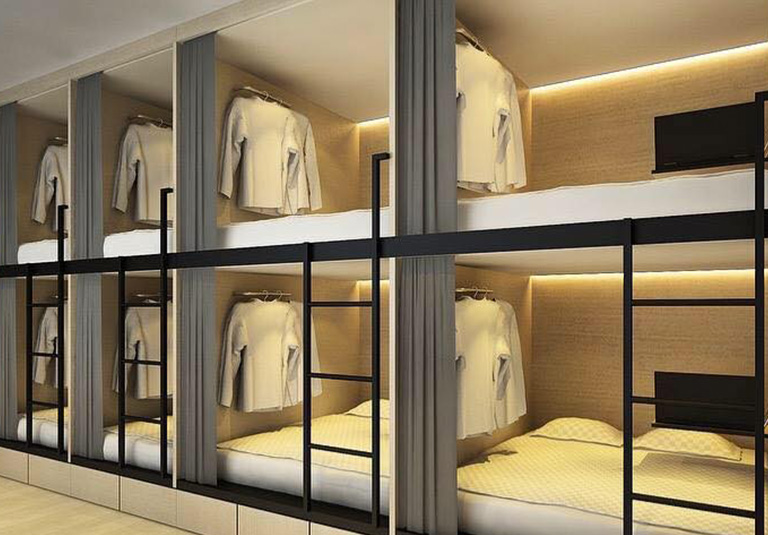 If you're looking for a classy capsule experience, look no further.  This hostel offers one of the most stylish capsules I've seen.
You can expect to find a computer tray, power point, reading light and a personal locker.  The clothes rack with hanger fitted in the capsule is perfect for hanging your #ootds.
Price: from $26 per night
Location: 257 Jalan Besar, Lavender, S208930
Nearest MRT: Farrer Park MRT Station / Jalan Besar MRT Station
Other perks: Free toiletries & free breakfast
Quarters Hostel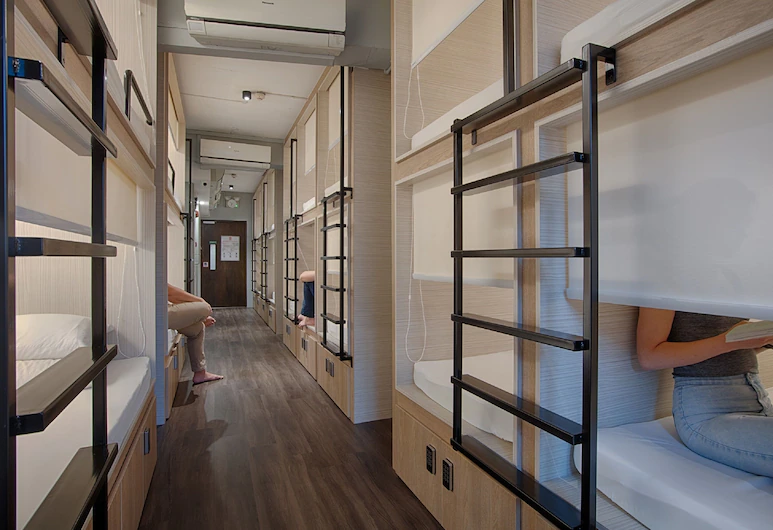 This interior of the hostel reminds me of a cozy cafe where I can spend hours huddled with a cup of tea and a book. I love the brightening combination of the blush walls and the white marble tables. You can also look forward to making new friends over the complimentary breakfast the hostel serves!
I simply adore the minimalistic design of the pods. The hostel is also equipped with full air-conditioning so you are guaranteed to a good rest even in this sweltering weather.  
Okay, call me outdated, but I'm fascinated by these touch-screen lockers. They look so sleek!
---
Advertisements

---
Quarters Hostel will be closed for renovations until 30 September this year though, so do take note!
Price: from $30 per night
Location: 12 Circular Road, S049368
Nearest MRT: Raffles Place MRT Station / Clarke Quay MRT Station
Other perks: Free soap & shampoo + complimentary breakfast
Vintage Inn Boutique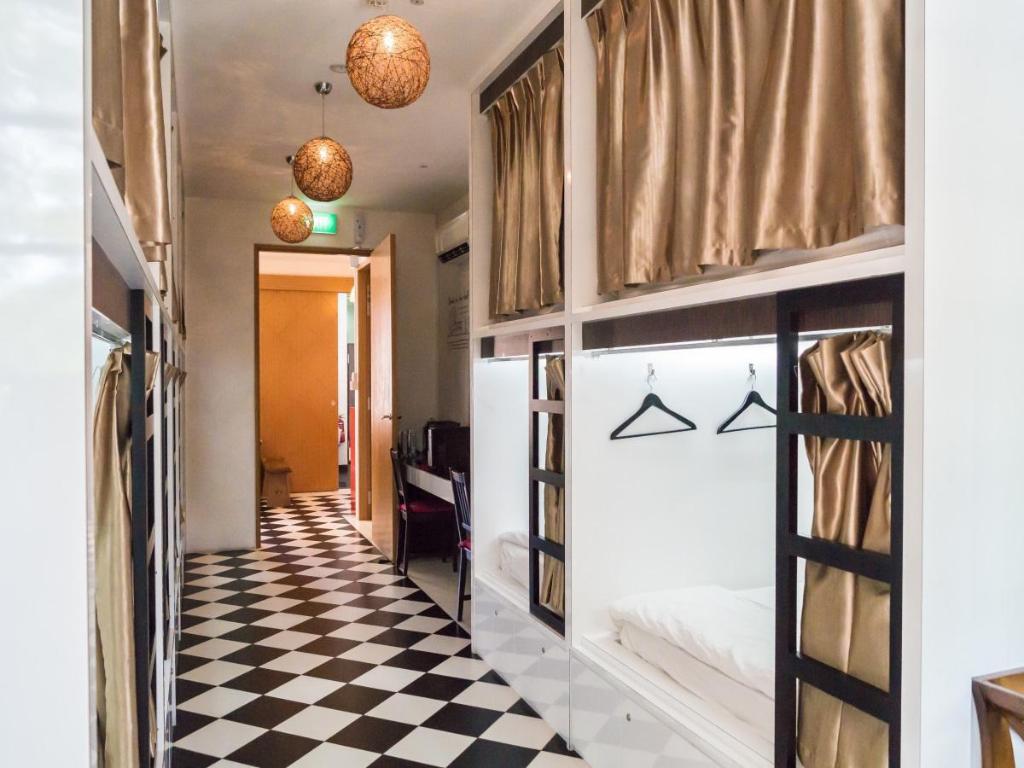 Apprehensive about leaving modern comforts for a cultural experience? This could be it for you.
---
Advertisements

---
The checkered floor, the glossy white interior of the pods and the beautiful lights…what is there not to like? This hostel is located in a heritage conservation shophouse built in the 20th century.
Feeling hungry? I don't know about you but good food always completes the experience for me.  If you're constantly on a hunt for good food, look no further. To the right of the inn is the famous South Indian restaurant, Banana Leaf. It is always flocked with locals and tourists alike who visit for the famous fish head curry.
On the left of the inn is a North Indian restaurant, Aromas of India. It serves delectable Naan Bread, Butter chicken, and many other dishes. The best part? Guests from Vintage Inn Boutique get to enjoy 25% off their meal!
Price: from $32.25 per night
Location: 60 Race Course Road, S518567
---
Advertisements

---
Nearest MRT: Little India MRT Station
Other perks: Free local breakfast
Wanderloft Capsule Hostel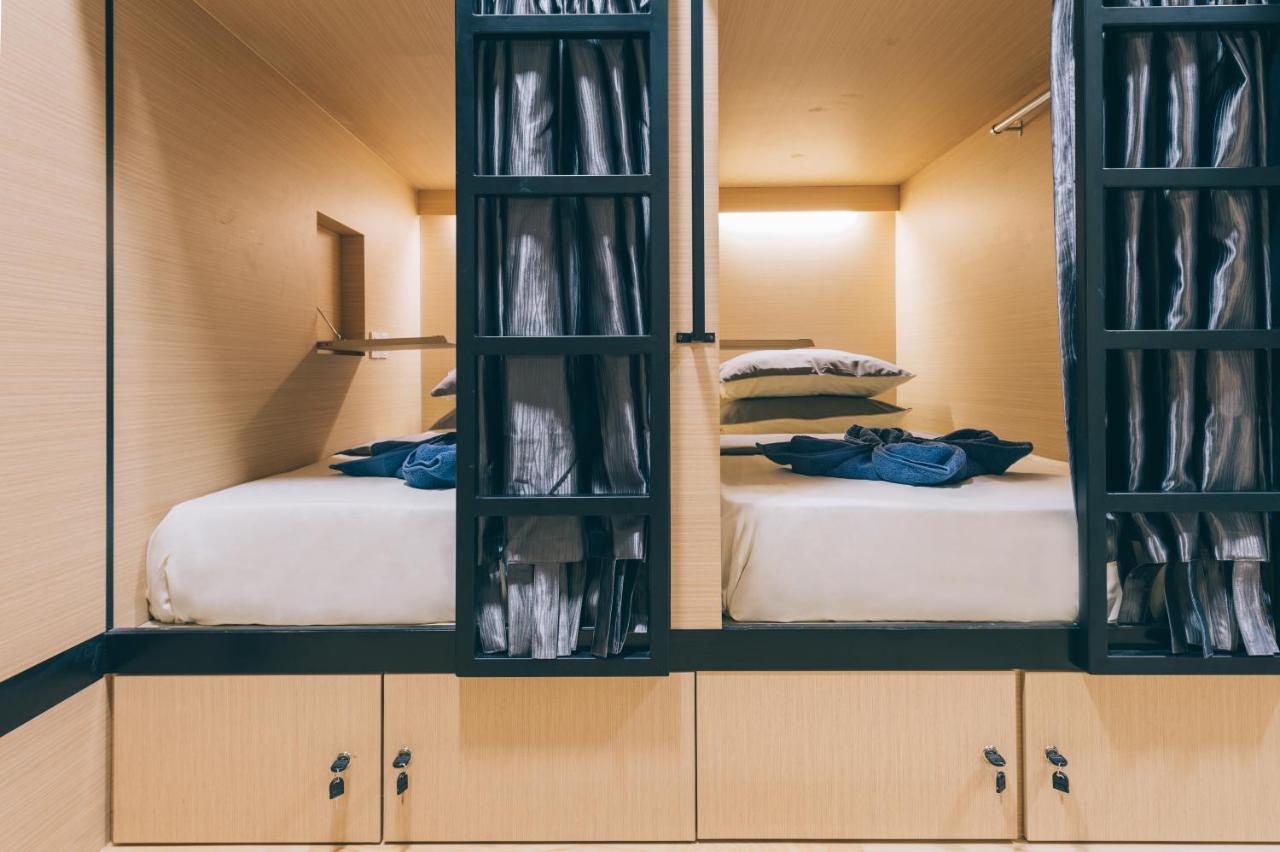 Strategically situated just 5 minutes away from Clarke Quay, this hotel is ideal for those of you who are looking to party the night away. Too lethargic to fight the crowd for a cab after a crazy night of dancing? No problem, just check yourself into one of the rooms here.
What I find interesting is that there are actually different types of entry for the capsules.  You can choose between a front entry capsule (which makes you feel like you're entirely encapsulated) and a side entry capsule (just like ordinary bunk beds).  
A personal locker is also attached under the capsule for you to store your barang-barang.
Price: from $32.67 per night
Location: 49A South Bridge Road, S058681
Nearest MRT: Clarke Quay MRT Station
---
Advertisements

---
Other perks: Free toiletries and free tourist SIM cards
Capsule Pod Boutique Hostel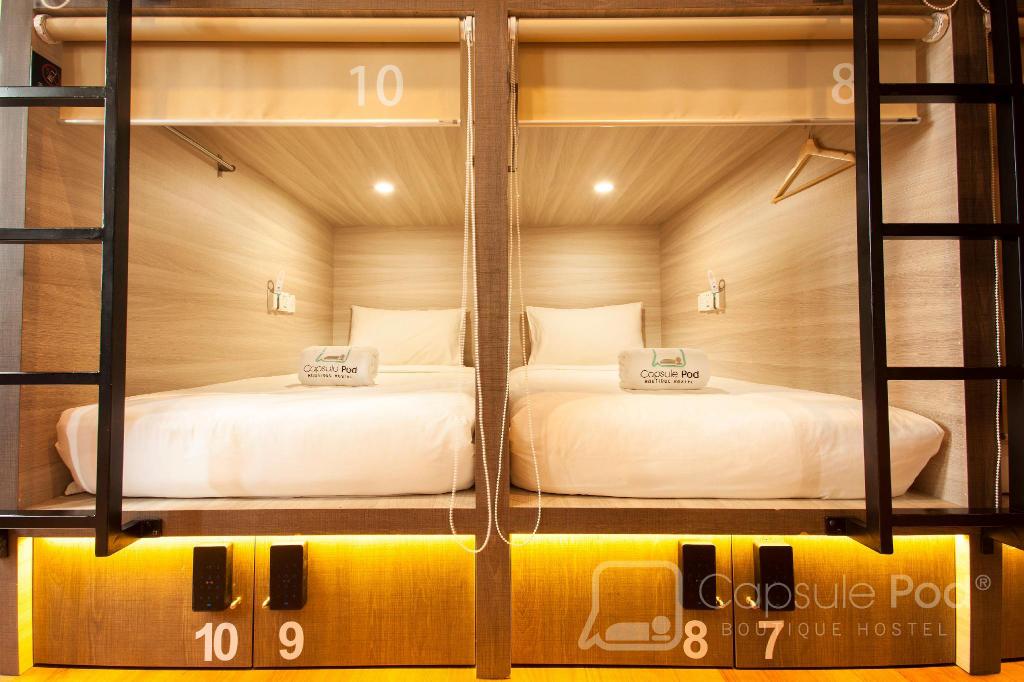 Located in the middle of bustling Chinatown, this pod hotel is surrounded by plenty of good food and attractions. If you're a party animal, you can also stagger your way around the pubs and bars in the area for a swig or two.  
For ladies who are uncomfortable with sharing a sleeping space with the opposite sex, there are also female shared rooms for you.  
There are also various pod options to choose from, ranging from a 4 bed shared room to a 12 bed shared room.
Price: from $33 per night
Location: 38 Upper Cross Street, S058341
Nearest MRT: Chinatown MRT Station
Cube Boutique Capsule Hotel @ Kampung Glam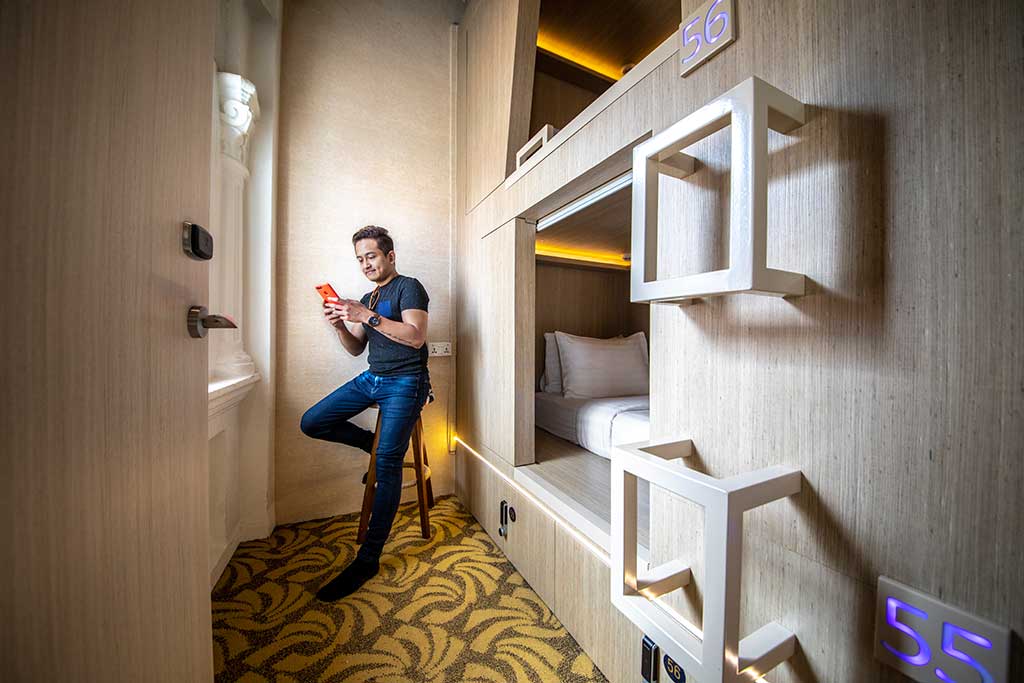 If you're looking to immerse yourself in a cultural stay, Cube Boutique Capsule Hotel is right up your alley.  Found in the thriving tourist hub that is Kampung Glam, the area offers a vibrant plethora of shops and cafes. From now till March 2019, you can also enjoy food, music and cultural activities at Passion@KampungGlam over the weekends.  
You don't even have to bring along cables for your electronics. Each pod is equipped with universal plugs, USB phone chargers, and built-in safes. There is also ample space in the pod, so that you don't feel so claustrophobic.
Price: from $45 per night
Location: 55 Bussorah Street, S199471
Nearest MRT: Bugis MRT Station
Other perks: Free laundry on-site facilities
Wink Capsule Hostel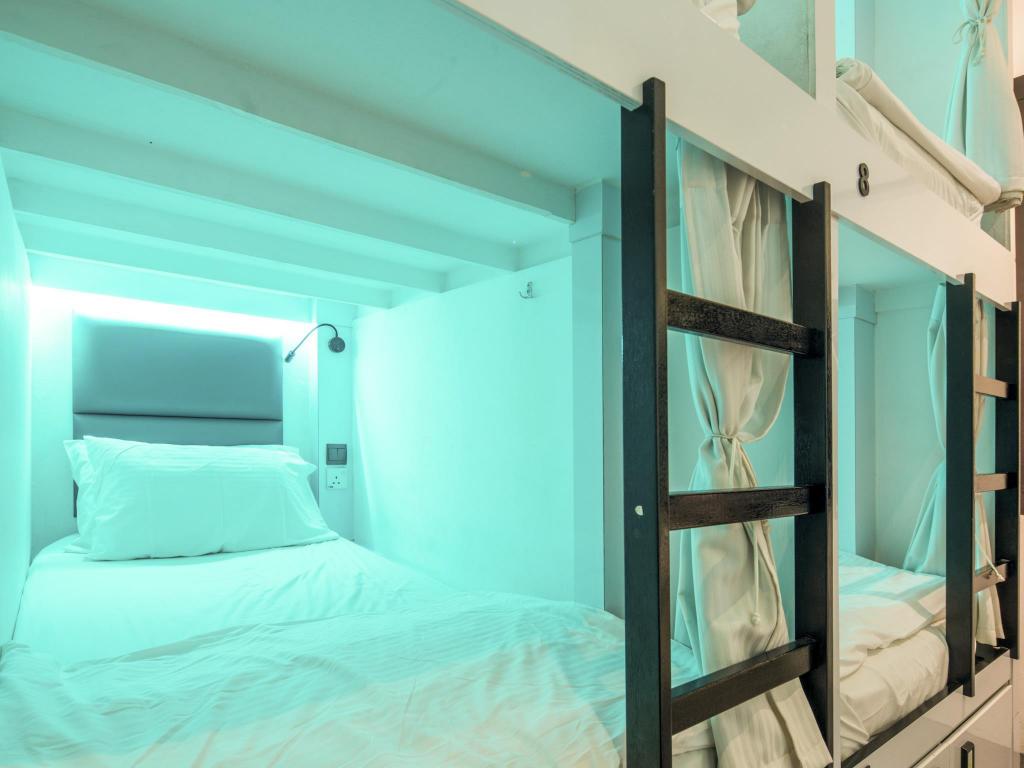 Wink's pure white scheme sets it apart from other pod hotels. I love the simple, clean look of the pods. Imagine having that comfy little space all to yourself! On top of that, there is a cushy backrest drawing you to lean back all day. The pod is also equipped with an adjustable LED light for glare-free reading.
Now all you're missing is a book.  But you don't have to worry because…
There is a fantastic library available in the hostel and it boasts an extensive collection of books. Now you can grab one and head back to your pod!
Price: from $45 per night
Location: 8A Mosque Street, Chinatown, S059488
Nearest MRT: Chinatown MRT Station
Other perks: Free toiletries, free coffee and tea, free movie screening and a well-stocked library
MET A Space Pod @ Boat Quay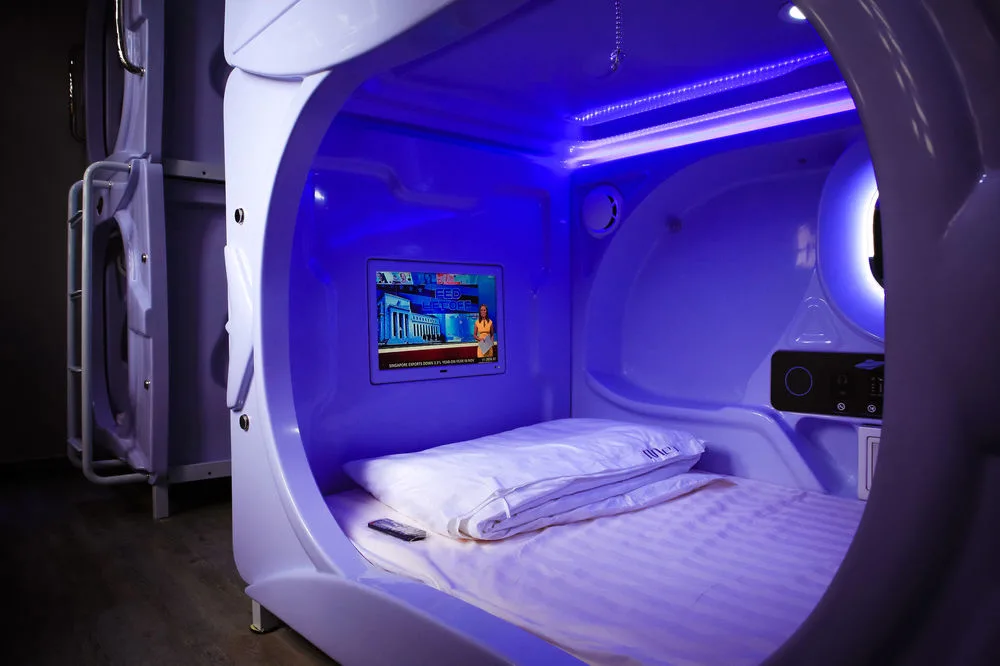 If you're a fan of space-themed movies, you're gonna love this pod hotel. This reminds me so much of the movie, Passengers. 
Maybe you'll even find your own Jennifer Lawrence or Chris Pratt here…
…Coz you can complete your pod experience with a movie screening! You'll even get your own vanity mirror in the pod.  Now that's something we could all use before we step out looking groggy-eyed.
Price: from $47 per night
Location: 51 Boat Quay, S049840
Nearest MRT: Raffles Place MRT Station
Other perks: Personal colour TV and vanity mirror with lights
There you have it, my top 9 picks for pod hotels in Singapore.
So the next time you need a getaway, give these pod hotels a try!
Featured Image: hostelworld.com + trivago.com

Fresh grads, you don't need any experience to earn up to $4,200 with this "secret":
Read Also: