I have a friend who has been freelancing for several years now as a videographer, and whenever I ask her about her work, she'll say the same thing repeatedly: "People still think freelancers work for free."
Okay, she was being sarcastic, but there is some truth in her repetitive statement: one of the issues that freelancers raised by NTUC is the difficulty in receiving payment, or having delays in payment. To add salt to the wound, there would be clients who offered "publicity" in return for a job.
But do you know that despite freelancers being not protected by the Employment Act, they still have certain rights?
Whether you're a freelancer or are self-employed, have a friend who is one or intend to be one, here're nine rights that you probably didn't know, because it's about time to treat freelancers the right way.
---
While freelancers are working a contract for service and not a contract of service, they, too, have the rights to the completion of the contract, even if they're not represented by any company or union.
And just in case you think that a freelancer can be taken advantage of easier because he won't have the financial backing of a company to seek legal advice, wait till you read #5.
Freelancers can consider negotiation, mediation and arbitration (e.g. with the Singapore Mediation Centre, Singapore International Arbitration Centre) to resolve disputes.
However, if the company refuses to co-operate with the above, freelancers have the following options:
---
Freelancers have the rights to family-related leave benefits
Bet you didn't know that, eh? While it's true that freelancers won't have the privilege of having annual leave and other benefits, they can claim family-related leave benefits, which includes adoption leave, child care leave, extended child care leave. Here's the finest one, which is also the next point: maternity leave.
---
Freelancers have the rights to maternity leave
Just like a mother-to-be who is an employee, freelancers can also apply and receive claims for maternity leave under the Government-Paid Maternity Leave scheme. The payment is capped at $10,000 per four-week, and the timeframe is similar to an employee timeframe: 16 weeks.
Note that the payment is also calculated based on your IRAS Notice of Assessment, so if you don't declare your income, you may not qualify. You also have to be engaged in your business, trade or profession for a continuous period of at least 3 months immediately before the child's birth.
So, to freelancers who are worried that they'll not have any income when they can't work after giving birth: your next job is to give birth to a healthy baby and take care of him or her, helping Singapore with her low birth-rate!
---
Depending on the contract, freelancers have the rights to their intellectual property
For example, a graphic designer would hold the rights of the designs he has done unless the contracts state otherwise. So, here's the rule of the thumb: read through every single clause of your contract carefully even if you're in a rush. And here's the golden rule: don't make any verbal agreement. Put everything in black and white.
---
Freelancers have the right to get advice from NTUC
Remember the first point where a client might just take advantage of a freelancer? Well, if you have such a client, here's one point you need: when a freelancer is an NTUC member, he or she will be entitled to free legal advice.
So, don't play play with a freelancer, especially one who has read this article.
---
Freelancers have the rights to get make-up pay when they serve their ICT

As a salaried worker, you might not have to even apply for anything when you get your SAF100—you just pass the letter to your HR or simply forward the email to your HR. The NS unit will reimburse the employer and you will get your normal monthly pay.
But as a freelancer, you have the rights to claim what is known as "make-up pay". During your ICT, you'll be reimbursed according to your latest income tax.
And here's something that might be new to you: if it turns out that you should be earning more that year, arrears will also be paid to you. Vice versa, if there is an overpayment, the amount will be deducted from your next MUP claims.
---
Freelancers have the rights to receive Workfare Income Supplement (WIS)
If you are eligible, you're entitled to receive a certain amount of cash and Medisave. For example, if you're 51-year-old and earn an average of $1,500 per month, you'll be entitled to a payment of $700: $630 in your Medisave account and $70 in cash.
---
Goody Feed YouTube Channel
A 34YO "old-virgin" S'porean was desperately looking for a boyfriend and surprisingly, she really found one online. But the intentions of the man will make you cry. Prepare tissue paper to watch this video based on real events:
---
This is to encourage people to work and build up savings for their retirement, housing and healthcare needs!
---
Freelancers have the rights to SkillsFuture credits as well
One of the misconceptions about SkillsFuture is that they need to be employed in order to get the credits—that's absolutely wrong. This could be due to the confusion between the new SkillsFuture and its kind of "predecessor" WDA (now known as SkillsConnect). The then WDA is a programme to let employers apply and claim training grants for their employees.
---
Advertisements
---
So, if you're a freelancer, go ahead and upgrade yourself with your SkillsFuture credits! You might even find a client there!
---
Freelancers have the rights to negotiate clauses in a contract
While most freelancers fear negotiations as it might offend the potential client, they do have the rights to do so. Many freelancers took on low-paying jobs just because they don't dare, or don't think they have the rights, to negotiate.
Here's one tip: set yourself an hourly rate and stay firm on it. Even if the prospect promises you the moon, as long as it doesn't hit the hourly rate, negotiate. Check on tips on how to structure your quotation here.
This Singapore love story set in the 90s shows you why you should never wait for tomorrow. Watch it without crying: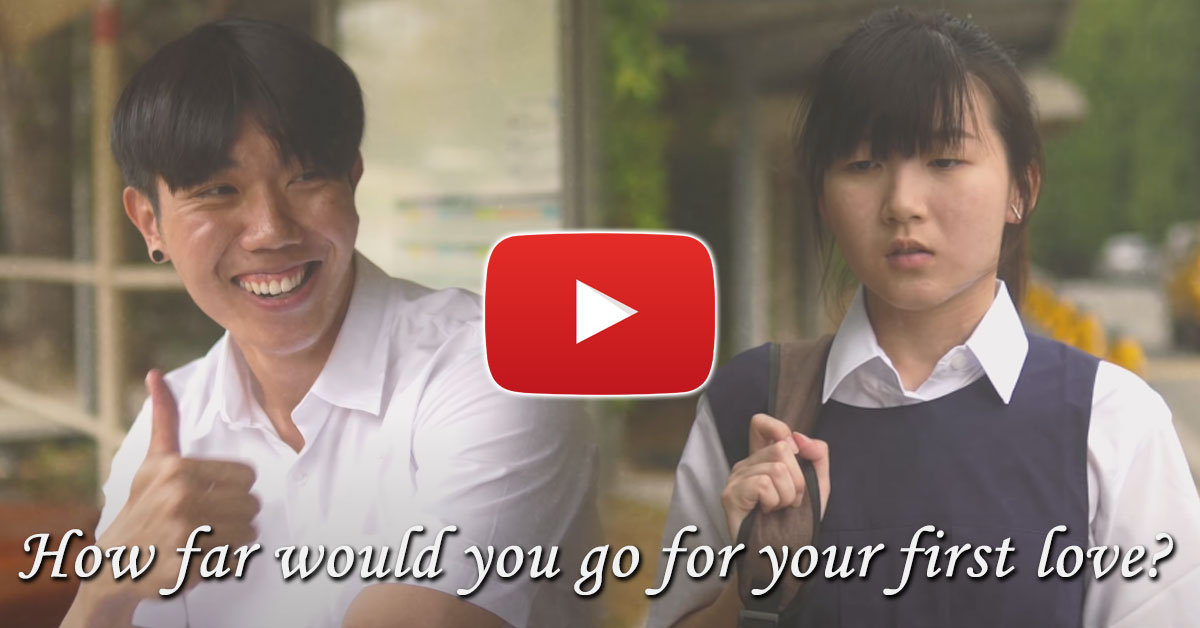 ---
Advertisements
---
Enjoyed this article because it's both informative and entertaining? If so, you should download the Goody Feed app so that you won't miss out on any articles, as there are app-exclusive contents as well! Also, join our Telegram channel if you use Telegram often!
Latest & Popular Articles You Must Not Miss:
---
Advertisements
---
---
Advertisements
---
Our Most Popular Videos You Must Not Miss:
---
Advertisements
---
This Singapore love story set in the 90s shows you why you should never wait for tomorrow. Watch it without crying: