Are you one of those waiting for Apple to announce new AirPods?
You're in luck. Except, you may want to reconsider getting one now unless you own a bank.
AirPods Max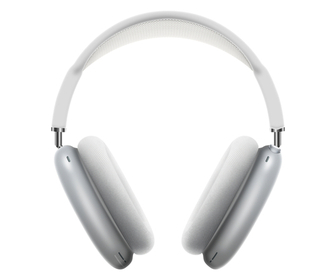 The long-awaited AirPods max was announced on Tuesday (8 December), and here's the kicker: the new wireless over-ear headphones cost US$549 a piece, which is pricier than some of their other older phones and tablets.
This was a measure taken likely to boost their holiday sales since we all like to shop without looking at the price tags during this period.
The new AirPods will have a battery life of 20 hours and will start shipping next Tuesday.
In Singapore, these AirPods will cost you $849. If you're still interested to order them despite their price point, they will be available for order in Singapore soon.
Over-ear headphones create a seal around the ear, thus being capable of delivery high quality audio compared to in-ear devices. With the new AirPods max, Apple will compete with premium headphone brands such as Bose's Noise Cancelling 700 units, which go for US$340.
More Expensive
If you're thinking about what else you can buy with $849, you can afford many other Apple products. At US$549, these AirPods are more expensive than entry-level iPhones, iPads and Watches.
Fortunately, the prices for their AirPods and Airpods Pro will remain the same. The current retail prices in Singapore are $239 and $379 respectively.
Why do they cost more?
The AirPods max will contain nine microphones and two H1 chips in each ear cup, which is Apple's custom-designed audio processor. In comparison, the AirPods only contain one H1 chip while the AirPods Pro has a H1 system in its package.
In the AirPods max, eight microphones are used for active noise cancellation and three will be used for voice pickup. Two of which are shared with noise cancellation and one is an additional microphone. They also help to reduce wind noise and even adjust the audio levels in real time.
You'll be pleased to know that the AirPods max will be offered in 5 different colours: Space Grey, Silver, Green, Sky Blue and Pink.
Yes, Apple's going pink, too.
AirPods Hype
Apple's AirPods models have been selling well despite their price points. According to CNA, they showed a rise in sales in its accessories unit last quarter. In their fiscal 2020, the sale of accessories went up by 16 per cent while the sales of their flagship iPhones continued to decrease.
---
Advertisements
---
Year after year, Apple continues to beat its own AirPods sales. In 2017, it is estimated that they sold roughly 150 million units. In 2018, 35 million units were sold. To top if off, they sold 60 million units despite the increase in price due to the new AirPods Pro.
The total revenue in 2019 for AirPods alone is an estimated US$12 billion, which makes up 8 per cent of the iPhone's revenue.
You can actually feel this figure just by taking the MRT and noticing how many people have AirPods jammed into their ears.
In addition to the release of the new AirPods max, Apple will also be releasing Apple Fitness+, their own fitness service subscription. It will cost US$10 a month and will be launched on 14 December.
Are you waiting for the AirPods Max?
Featured Image: Yalcin Sonat / Shutterstock.com
---
Advertisements
---
Like writing? Goody Feed is looking for writers! Click here for more info!