The headline sounds like a plot from a movie starring Tom Hanks.
But in reality, Tom Hanks has COVID-19, while this man doesn't have the virus.
So what happened? Why does he have to walk? And why a dog and not a cat?
Here's the story of Alixson Mangundok.
Just Came Back from Japan
Alixson, a Malaysian, has been working overseas since he was 18. The father of two has worked in Singapore, Algeria, Australia, South Korea and now, in Japan.
The guy has just came back to Malaysia from Japan on 25 March 2020, and had landed on Kota Kinabalu International Airport. Just so you know, that's in Sabah, which is in East Malaysia.
Remember, by then, Malaysia was already on "lockdown".
Just like any returning Malaysian, he was screened and did not show any symptoms, but was still asked to head down to a hospital for a more thorough screening.
The hospital then got him to self-quarantine at home, a precautionary measure for anyone returning from a high-risk country.
Two of his large luggage have already being brought back to his hometown by his relatives, but he had held on to a backpack as he thought he would need to be quarantined in a nearby quarantine centre.
But now that he has to quarantine at home, what does he do?
After all, he was in Kota Kinabalu and lives in Kota Marudu—a good 120 km away.
Any sane person would have called his family member to fetch him home, or he can simply take a bus back home.
He decided to walk the whole 120 km home.
Yes, walk.
But why? Is he addicted to walking or what?
No, because he took "socially responsibility" to a whole new level.
Avoid Risk to Anyone
Despite being told that he might not have the coronavirus, the man's still worried, and "to avoid any risk to anyone, I decided to walk all the way to Kota Marudu because I am used to walking for kilometres and days from my time hunting and farming."
I'm used to walking for kilometres from my time in NS too, but I still find it a chore to walk from my flat to the bus stop.
The man then started his journey after a lunch and bought two bottles of water for his journey.
Soon after he embarked on his journey, a dog suddenly followed him.
---
Advertisements
---
And like a Role-Playing Game in a PlayStation, the dog joined him and they became a team.
He even named it Hachiko after the Japanese Akita dog, which is known for its loyalty.
Halfway through the journey whereby he had to braved through the rain and the sun, he decided to turn Hachiko from a non-playing character to a playing character.
He said, "I thought it would leave me halfway through but it stayed with me the whole way, that is why I decided to adopt Hachiko."
Definitely a better love story than Twilight.
---
Advertisements
---
Rejected Help Along the Way
During his journey, he made a few new friends.
When he encountered roadblocks, the police officers, after knowing what he intended to do, had offered rides but Alixson rejected the offer. He reasoned that he had "declined because I have this dog and I don't want to pose any health risk to anyone, even though the doctors said I should be clear."
Overly socially responsible or just socially responsible?
Brother Drove Past But Didn't Know It Was Him
When he was near Kg Tandasan in Kota Belud, he apparently saw his brother's car.
He then waved at him, and his brother waved back…
---
Advertisements
---
…but continued to drive off.
Alixson reasoned, "He waved back but did not recognise me as I was shielding my face from the glare of the sun, and I had a dog with me, so he just drove off."
Sounding more and more like a plot from a movie, isn't it?
But wait, the story's ending soon.
Brother Turned Back
His brother then turned back and found him.
Apparently, his brother's supervisor had also found Alixson walking and informed his brother about it.
Alixson added, "At that point, I think they were all worried because my handphone had been dead for two days and they had not heard from me since the airport."
But of course Alixson isn't going to just sit in his brother's car, if not his effort would have been in vain.
---
Advertisements
---
Instead, his family sent a car to him so that he could drive back home himself together with his best pal Hachiko.
By then, he had walked for 3 days and 70km.
Happily Ever After
Once he reached home, he immediately isolated himself in "a small hut on the farm because it would be safer for everyone", and on 7 April, he went for another screening.
Now, of course you've got to wonder: is that a case of socially responsibility, or a legit case of General Anxiety Disorder?
But given that mental disorders are diagnosed by deciding whether one's quality of life is affected or not, and now that everyone's quality of life is affected, the line is really blur.
Still, kudos to the man who shows us that responsible people still exist.
And here in Singapore, two teenagers have been charged for drinking a bottle of juice and putting it back on the shelf, and a guy has also been charged for having bak kut teh while serving his Stay-Home Notice.
This Singapore love story set in the 90s shows you why you should never wait for tomorrow. Watch it without crying: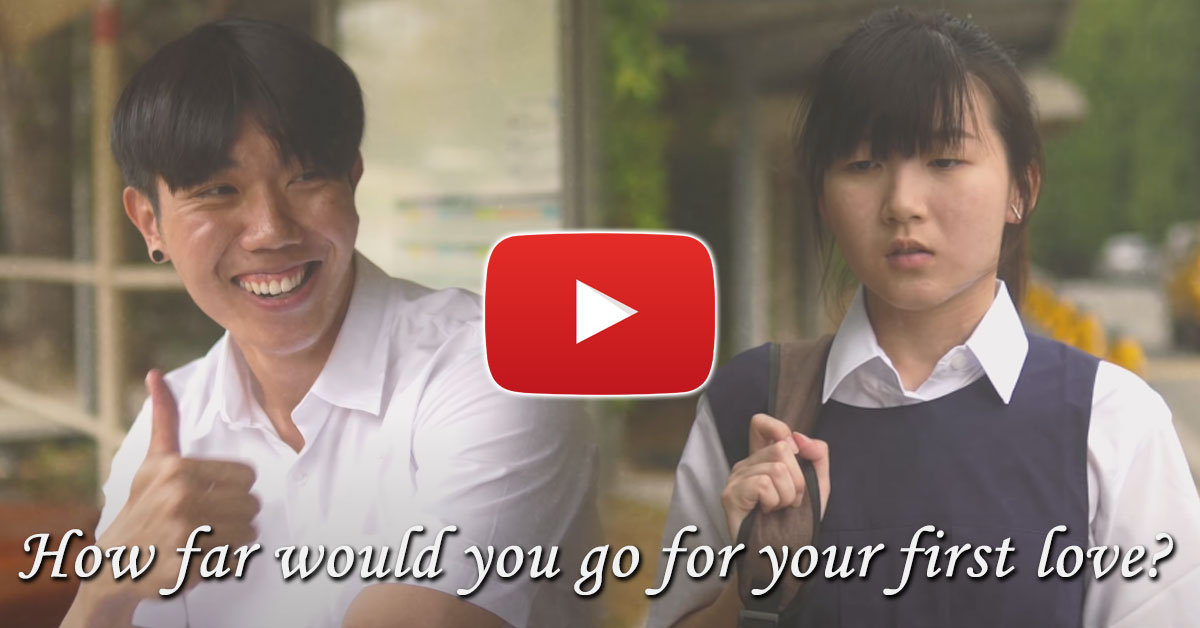 ---
Advertisements
---
Enjoyed this article because it's both informative and entertaining? If so, you should download the Goody Feed app so that you won't miss out on any articles, as there are app-exclusive contents as well! Also, join our Telegram channel if you use Telegram often!
Latest & Popular Articles You Must Not Miss:
---
Advertisements
---
---
Advertisements
---
Our Most Popular Videos You Must Not Miss:
---
Advertisements
---
This Singapore love story set in the 90s shows you why you should never wait for tomorrow. Watch it without crying: