---
Advertisements
---
Didn't I read this article a few weeks ago?
In that case no, that was a car, not a lorry.
How about further in the past, say…2018?
No, that guy was wearing red shirt and he seemed pretty happy about it.
It is yet another case of new year, new lorry-vs-cyclist collisions. However, this time, a little different.
What Happened
Yesterday (25th Feb), SG Road Vigilante posted a video of a confrontation between a driver and a cyclist, along the busy road of Jalan Eunos at about 10:30 p.m. last Sunday.
While a cyclist was walking behind the lorry, the lorry driver was depicted reversing, almost hitting the cyclist.
The cyclist then gestured angrily on the lorry door in anger.
---
Advertisements
---
Such an action was followed by the driver swerving his vehicle towards the direction of the cyclist, who was then forced to lift his bike unto the pavement.
The situation escalated when the driver stormed out of the vehicle with an object in his hand, and ran towards the cyclist.
The driver, who momentarily hesitated (or maybe he was just trying to scare the cyclist), gave time for the cyclist to swing a left hook, knocking the driver unto the floor and went on his way while the driver sat on the ground in a daze.
Well.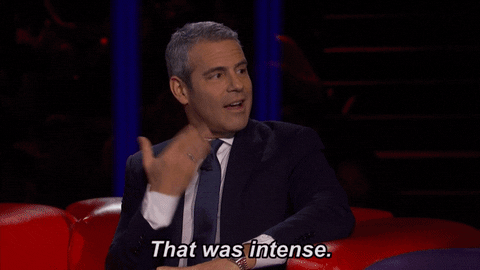 We could really get used to seeing less of such incidents. In fact we could really get used to WRITE less about manifestations of road race.
Lorry Driver Arrested & Cyclist Assisting with Investigations
According to Channel NewsAsia, the lorry driver, who's 33,  has been arrested for committing a rash act. The 55-year-old cyclist is assisting the police for voluntarily causing hurt.
The police added, "Rash driving or riding is dangerous and could result in serious or fatal traffic accidents," the police said…All motorists are urged to drive safely and strictly abide to traffic rules and regulations. The police will not hesitate to take firm action against motorists who choose to endanger the safety of other road users."
A Bumpy Ride for All
In the clutter-butter of Singapore, roads are often crowded, leaving barely enough room for all road users.
And more room for such incidents to happen.
In a Today Online article, it was rightly put:
Despite efforts to make cycling more commonplace here, one of the biggest hurdles that cannot be wished away is Singapore's high population density, said experts.
While more resources are allocated to building new park connectors around the little red dot, Land Transport Authorities (LTA) have no plans on increasing on-road cycling tracks.
On the Bright Side
If you have been burning off those Chinese New Year goodies around your neighbourhood, you might have seen more and more cycling tracks being built on the pavement.
Such are part of investments into building cycling infrastructure around Singapore that had kickstarted in 2009, in places like Bencoolen Street, Bedok and Tanah Merah Coast Rd.
Moving forward, as much as we can hope, it is each individual's responsibility to stay safe on the roads.
---
Advertisements
---
So whether you're a pedestrian or driver or simply someone who loves to annoy your friend during a workout…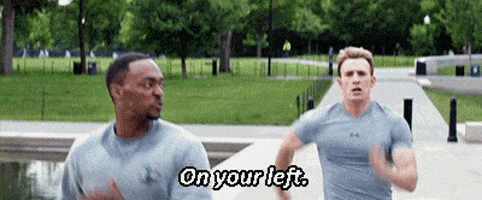 Remember to use the roads safely and be considerate to other users.
Also, drivers and cyclists do not go together like peanut butter and jelly.
Except maybe literally.
You can watch the full video here:
25feb2019another case of lorry driver vs cyclist 🚲vs 🚛driver tried the same move as previous lorry uncle.but cyclist obviously was prepared ,moved himself & bike out of harm way.the driver then came rush out of the lorry with a makeshift weapon. but he hesitated and KO the lorry driver with a sweet left hook.

Posted by SG Road Vigilante – SGRV on Monday, 25 February 2019
Enjoyed this article because it's both informative and entertaining? If so, you should download the Goody Feed app so that you won't miss out on any articles, as there are app-exclusive contents as well! Also, join our Telegram channel if you use Telegram often!
---
Advertisements
---
You won't want to miss these most-read articles: