At a time when hope was low, the journey seemed unsure.
But through it all~
A&W has brought good news.
Yes folks, the pandemic may have gotten the best of us, but it appears that good things are still within reach. According to A&W Singapore, both of their existing outlets in Jewel Changi Airport and AMK Hub have undergone a much-anticipated "transformation"…
With a halal certificate now officially under their belt.
Both A&W S'pore Outlets Are Now Officially MUIS Halal Certified
Both A&W outlets in Singapore have been officially certified Halal by the Islamic Religious Council of Singapore (MUIS).
The certification ensures that all products, preparation methods and source of ingredients at A&W are in compliance with the Islamic requirements.
The revelation was unveiled by A&W Singapore on their Facebook page mere hours ago, and consecutively confirmed by Facebook page HalalHub Consultants Pte Ltd.
According to Berita, the halal logo and logo stickers were installed at the A&W branch in Jewel Changi Airport at 2.30 pm this afternoon (10 November 2020).
Netizens have since lauded the announcement, with some of our Muslim friends clearly stoked by the news.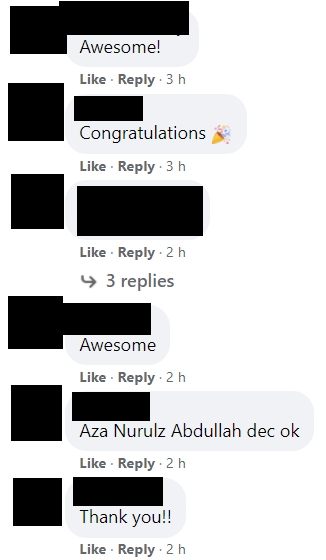 Some have also wasted no time in getting 'down and crunching'.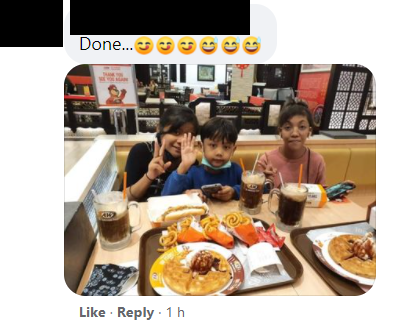 A Special Significance
To the other communities, A&W's latest announcement comes off as a pleasant, congratulatory remark. But to the Muslim community, it holds a special significance that dates all the way back to the year 1992.
---
Advertisements
---
Lest you're unaware, A&W first opened in Singapore in the year 1966.
It then became the first fast food restaurant in the country to be awarded a Halal certificate by MUIS, in the year 1992.
However, A&W was forced to close its outlets here in 2003, due to fierce competition from other fast-food restaurant chains.
It was not until April 2019 that the fast-food giant made its official comeback in Jewel Changi Airport, but something was distinctly missing from the equation:
A Halal cert.
Thankfully, that position has since been corrected, and customers of the Malay / Muslim community can now dine in good taste and in peace.
---
Advertisements
---
"We are pleased to receive halal certificates from MUIS for A&W branches at Jewel Changi Airport and AMK Hub and thank MUIS and HalalHub Consultants for their guidance and support in the process of obtaining these certificates," said A&W Business Development Manager Sally See.
And It Appears That More Good News Are On The Way
Good things don't usually come alone.
As A&W has attested to, they routinely come in twos.
According to various reports, including Berita and Eatbook, A&W Singapore will be launching their third outlet in the all-new Canberra Plaza.
Lest you're unaware, Canberra Plaza is a New Generation Neighbourhood Centre (NGNC) that's constructed by the Housing & Development Board (HDB).
---
Advertisements
---
Canberra Plaza will provide a "complete live-work-play-learn environment for residents and signifies Singapore's public housing for the future"
The 3-storey shopping mall is located in the East side of Sembawang, and can accommodate around 70 commercial outlets.
A&W, Daiso and Starbucks have since confirmed their attendance in the new mall.
Other tenants include McDonald's, BreadTalk and KFC.
---
Advertisements
---
There's also a gym on the third level, as well as various beauty-related concepts on the second.
Featured Image: Tang Yan Song / Shutterstock.com