So, you've spent over $1,000 on your brand new iPhone and been showing it off in public with the biggest smile on your face.
But then you discover on your first day out that you can't unlock your device without breaking a law under the COVID-19 (Temporary Measures) Bill.
So, you're left with three options:
Find a place to eat, unlock it there, and constantly tap your phone screen throughout the day until you return home to prevent it from locking again
Go to a public toilet and unlock your phone in a foul-smelling cubicle
Remove your mask for two seconds and hope no officers are nearby
If you've been doing this for the past year, I have some good news for you!
Apple's Newest Update, iOS 14.5, Lets Users Unlock Their Devices With Face Masks on
That's right, Apple's latest update will allow users to unlock their devices using Face ID while wearing a face mask.
But because this is Apple we're talking about, there's a catch.
In order to take advantage of this new feature in the iOS 14.5 update, users will also need an Apple Watch.
That's right, all you need to unlock your $1,000-plus phone in public is to spend another $300 on a watch that you won't otherwise need!
Pretty simple, right?
On Monday (26 Apr), Apple announced that the feature works with the iPhone X and Apple Watch Series 3 models onwards.
To begin the expensive process, you'll first need to wear an unlocked Apple Watch nearby.
Then, glance at your phone and it will detect that you're wearing a mask. You will then receive haptic feedback from your watch, meaning your phone has been unlocked.
The "Unlock With Apple Watch" function can be found under Face ID & Passcode in Settings.
App Tracking Transparency
Another feature that Apple has introduced as part of the update is App Tracking Transparency—a privacy feature which was announced last June.
As you know, developers of mobile applications often track user data which they can then sell to advertisers. This allows advertisers to target users with ads that are likely to interest them.
With Apple's new update, however, this will be a little tougher to do.
---
Advertisements
---
iPhone users with the iOS 14.5 update will now be asked for permission to have their data tracked by apps before they use it, like this: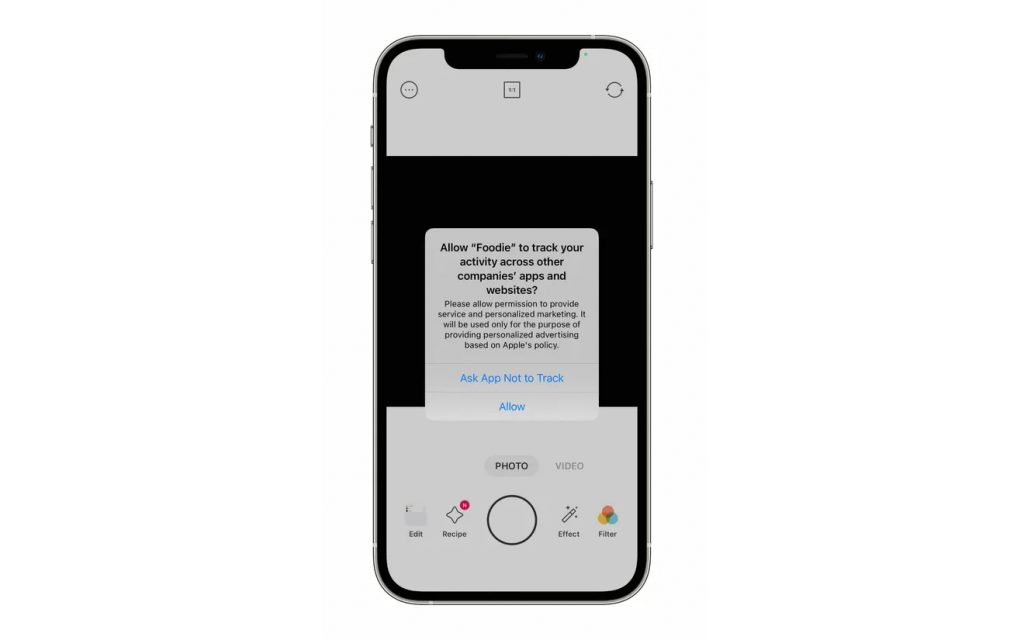 If the user says no, then that developer can't track customers using their data in that app or sell that data to other companies.
Feature Image: mae_chaba / Shutterstock.com
Like writing? Goody Feed is looking for writers! Click here for more info!