When you're on the road and you hit someone with your vehicle, there are two ways in which you can respond:
Get out of your vehicle and check if they're okay
Literally anything but speed up and drive away from the accident site
So, naturally, one Mercedes driver sped off and drove away after a bike slammed into him.
Oh, and I did mention that he beat a red light as well?
Bike Rider Collided with Grey Mercedes and Flew Off the Bike at Henderson Rd; Driver of Grey Mercedes Continued Driving
A video of an accident involving a grey Mercedes and a motorcyclist is angering netizens on social media.
Footage of the accident was shared on the Facebook group ROADS.sg.
According to ROADS.sg, the accident occurred on Wednesday (31 March) at around 6.40pm at the junction between Henderson Road and Jalan Bukit Merah.
The short, 16-second video beings with a bus travelling across a junction just as the traffic light turns red.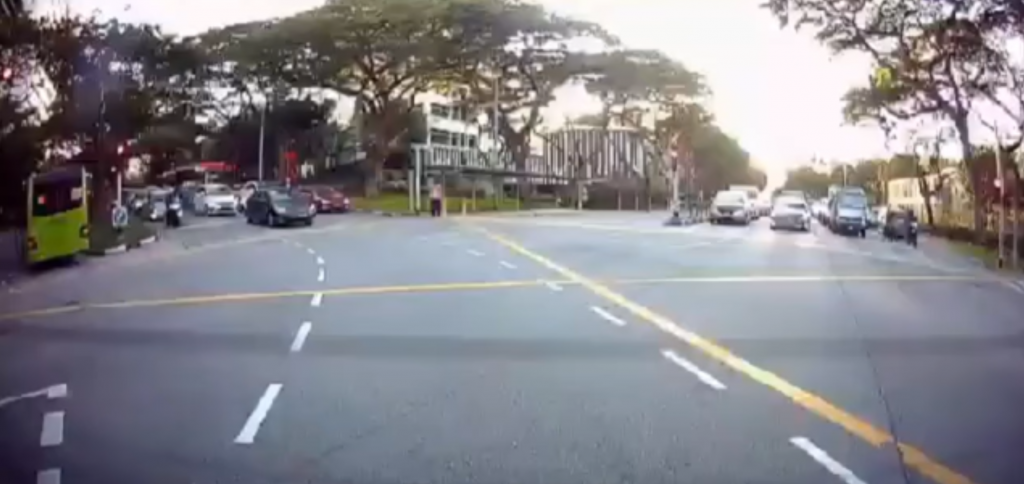 Four seconds later, a grey Mercedes suddenly emerges and races across the junction, even though the traffic light was red.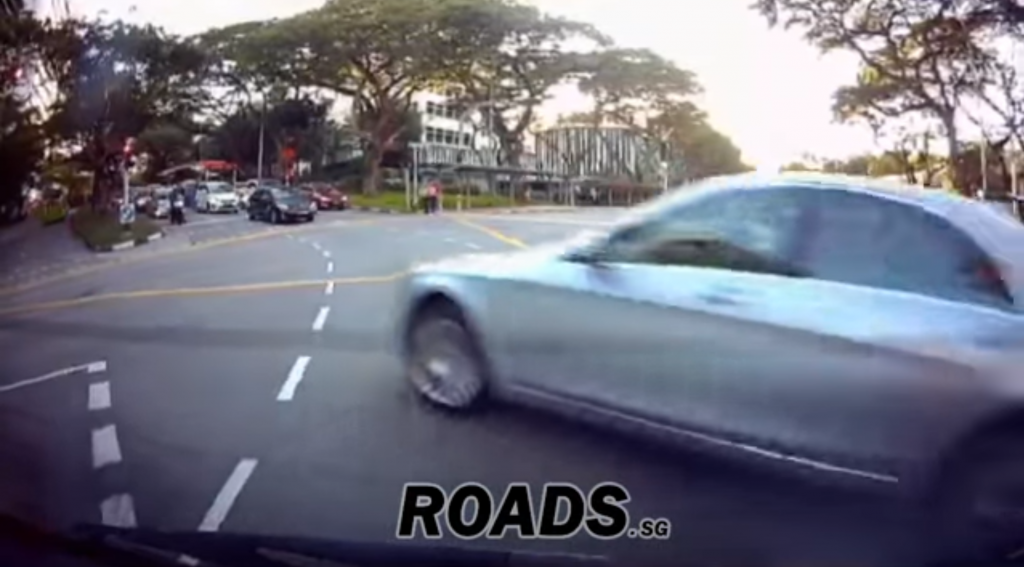 Unsurprisingly, this leads to an accident.
Just as the car accelerates across the junction, the traffic light for the perpendicular lanes turns green, and vehicles on both sides start to move.
Consequently, a biker on one lane smashes into the grey Mercedes just before the Mercedes reaches the other side.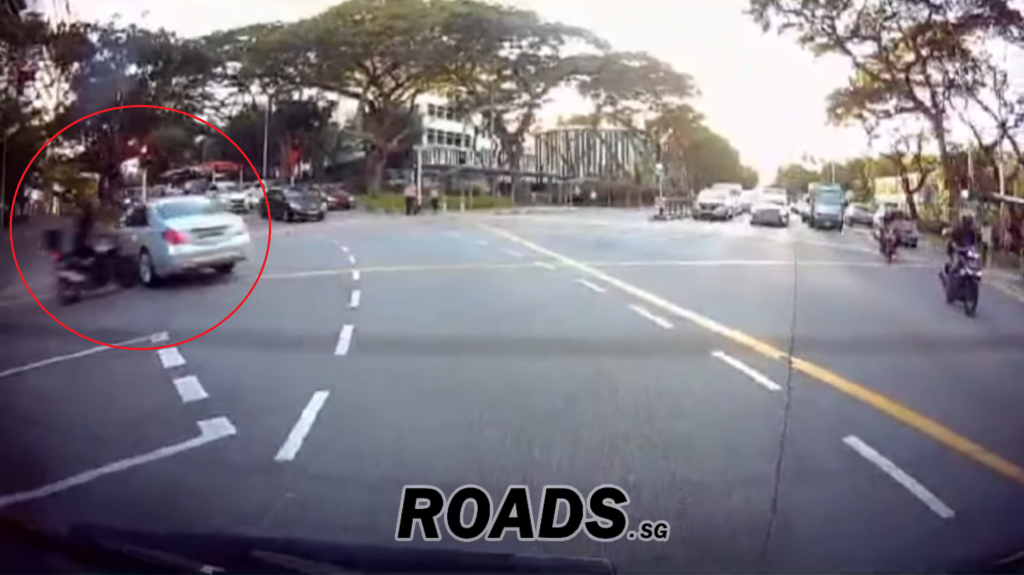 As a result of the impact, the biker is flung from his bike and falls violently onto the road. Fortunately, he manages to get up straight away.
Instead of stopping to check if the biker is injured, the driver of the Mercedes simply continues driving.
The extent of the biker's injuries is still unclear.
Fatal Hit-and-Run Accident Occurred in Bedok
On the night of the same day, a fatal hit-and-run accident took place along New Upper Changi Road in Bedok.
A 71-year-old motorcyclist passed away as a result.
---
Advertisements
---
The accident involved a car and the victim's motorcycle. The police said they were alerted to the accident at 8.05 pm.
When the Singapore Civil Defence Force (SCDF) arrived, they found the 71-year-old man unconscious. His passenger, a 69-year-old woman, was still conscious.
Both were rushed to the hospital but, sadly, the man later succumbed to his injuries.
Images of the aftermath of the accident were later uploaded online, with one showing the distressed passenger calling someone next to the man who lay on the floor unconscious.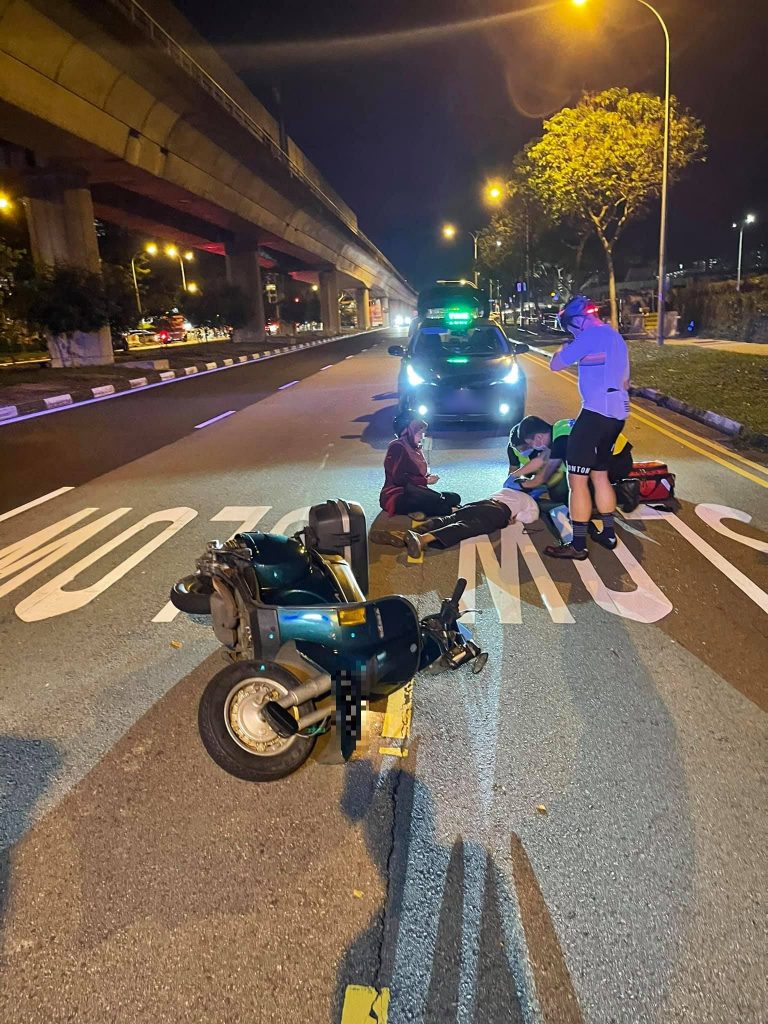 Police investigations are ongoing.
Featured Image: Facebook (ROADS.sg)
---
Advertisements
---
---
DPM Lawrence Wong has just spoken about his plan for Singapore in the next ten years and more. Here's a summary of his first speech: