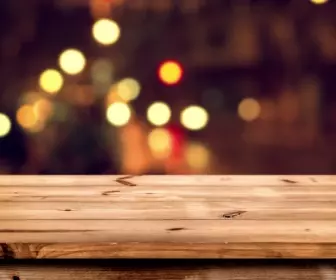 We can now all breathe a sigh of relief amid the rising costs, because our favourite HDB rental coffee shops will get a major facelift, and food in Singapore will finally be more affordable.
By 2026, the budget meal regime will be extended to almost half of all coffee shops, covering all HDB towns. Eateries will be required to provide budget meals priced at $2.50 and below to keep food affordable and help Singaporeans cope with the skyrocketing cost of living.
More Details On The Initiative
In a speech at Parliament during the Ministry of National Development's (MND) Committee of Supply debate on Thursday, Senior Minister of State for National Development Sim Ann mentioned listening to "ground concerns about rising costs of living" and said that she intended to "proactively ensure" that residents could continue to access affordable cooked food options within neighbourhoods.
---
Advertisements

---
The initiative includes measures such as requiring all Housing and Development Board (HDB) rental coffee shops to provide budget meals priced at $2.50 by 2026.
Originally, the requirement for budget meals was in place from 2018, but only for new coffee shops released by HDB, where new tenders of rental coffee shops were required to provide six budget meals and a budget drink.
However, this new initiative will now extend the requirement to include all other existing HDB coffee shops.
HDB will work closely with its tenants and hawkers to develop new food options, but will remain flexible in assessing their proposed prices, bearing in mind business sustainability. 
---
Advertisements

---
"As a start, we will require these coffeeshops to provide budget prices for four meals instead of 6, and 2 drinks as a condition for renewal," said Ms Sim Ann.
Currently, only 72 out of 374 sell these budget meals.
However, the 402 coffee shops that HDB has sold to private owners will not have to offer these budget meals. They have instead been spoken to about the importance of affordable food options.
At least two budget meals must be rice-based, and at least one must be halal. There must be a minimum of two budget drinks—kopi-o (black coffee) and teh-o (black tea). 
Who Will This Impact?
The initiative targets Singaporean residents, in particular lower-income families who have been struggling to make ends meet. Residents may struggle to cope with Singapore's high daily cost of living, so the government's effort to keep food affordable is a step in the right direction.
The introduction of budget meals priced at $2.50 helps ensure that residents can access affordable and healthy food options. 
Rising Costs In Singapore
This initiative was implemented in response to Singapore's rising cost of living, which has become a growing concern. It hopes to address this by recognising food as a basic necessity and keeping it affordable. 
Aside from the residents, the government also acknowledges that town councils are facing steep cost increases, due to external factors such as the spike in energy prices.
---
Advertisements

---
Ms Sim said additionally that the government currently provides substantial grants amounting to around $239 million a year, to ensure the TCs' maintenance costs do not fully fall on its residents.
However, to help town councils meet long-term financial sustainability, it is prepared to consider temporary special funding support to cushion the potential impact on residents.