Buses have a rather mundane existence.
For seven days a week, 365 days a year, these poor buses ferry residents to their desired destinations then go home to their sad interchanges, where they sleep with their brothers and sisters in cramped, open spaces.
Nothing protects them from the rain or sun, nor from the foul odours coming from some commuters.
With nothing to look forward to in life, all buses want is the same thing we all crave: love and affection. 
Unfortunately, vehicular intercourse is frowned upon in society. So, if a bus wants to woo or flirt with other buses, they'll have to do so on the sly.
A couple of amorous buses on the road recently, however, weren't discreet enough.
SBS Bus & SMRT Bus Somehow Rubbed Against Each Other in a Merging Lane
An SMRT bus and an SBS bus were seen rubbing against each other along the Seletar Expressway (SLE).
The quick dry hump on the road is believed to have occurred on Saturday (13 Feb) at around 8.49pm.
The strange incident was captured on the dashboard camera of a car behind the two lustful buses, and the footage was uploaded to the Facebook page SG Road Vigilante.
At the start of the video, two buses can be seen cruising down the expressway in adjacent lanes.
They were a double-decker SMRT bus service 858 and a single-deck SBS Transit bus 168.
At the 5-second mark, the two buses approach a merging lane.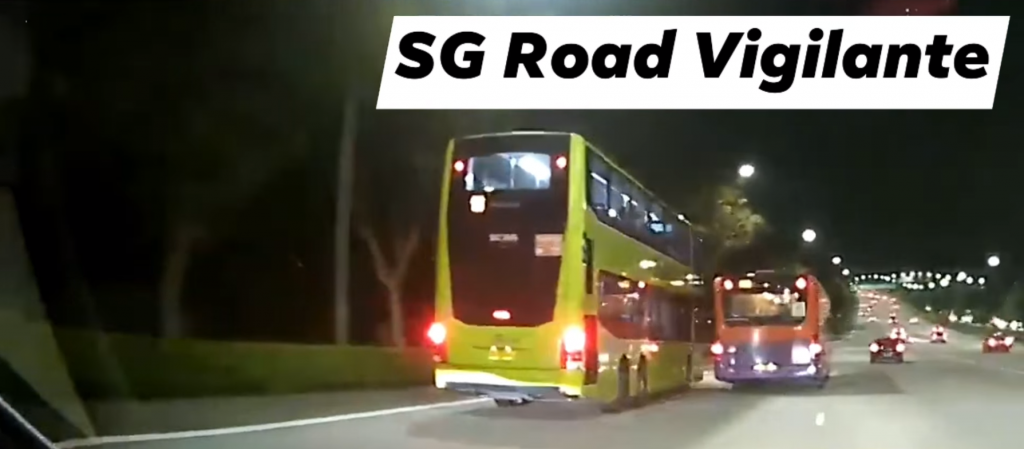 The only problem is that neither bus seems to want to give way. The 168 is slightly ahead of the 858, and the driver of the 168 likely assumed the 858 would give way.
However, the 858 speeds up and prevents the 168 from smoothly merging into the lane, forcing the 168 to take up half of the adjacent lane.
---
Advertisements
---
At this point, you'd expect the driver of the 168 to move to the next lane on the right, let the 858 pass, and then filter back to the leftmost lane, but that didn't happen either.
As a result, the two buses stayed stuck in this near-collision limbo for a good 14-seconds, before the 168 relented and filtered to the next lane on the right.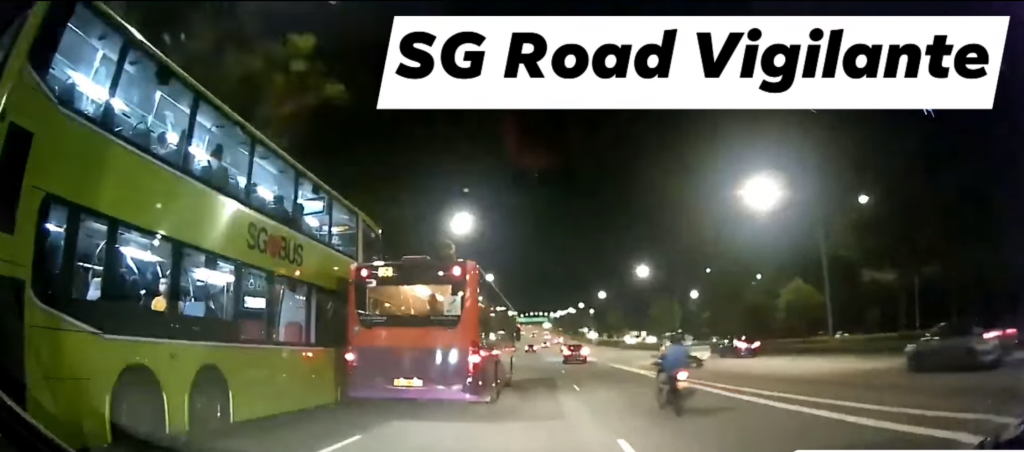 It's unclear if the two buses actually collided or even scraped each other in the encounter.
What is clear, however, is that this was freaking weird. 
Then again, this happened on the eve of Valentine's Day, and if humans can rub up against each other in public, then why can't buses too? #letbuseslove
Feature Image: Facebook (SG Road Vigilante – SGRV)
Like writing? Goody Feed is looking for writers! Click here for more info!