---
Advertisements

---
Last Updated on 2023-07-06 , 8:59 am
Even if you haven't been keeping up with the latest celebrity gossip, you're probably aware of how sex scandals regarding various celebrities have been surfacing at insane speeds as of late.
And it seems like even younger celebrities have been involved.
Case in point: Cai Xukun, a pop idol and singer-songwriter from China.
A Woman Accused Him of Forcing Her to Get an Abortion After Impregnating Her
Just last week, a blogger in China wrote on social media that she and Cai had a one-night stand with a lady named Ms C.
The blogger wrote that Cai, now 24, had coerced Ms C into having an abortion after discovering she was pregnant.
Impact of the Scandal
And if you're familiar with how the Chinese entertainment industry works, you're probably familiar with how celebrities are required to behave appropriately according to high moral standards.
Additionally, they may get "cancelled" quickly if they do not do so.
After the scandal made its way around social media, state broadcaster CCTV took down all of Cai's videos on its streaming application.
Since then, netizens have also been speculating about the future of Cai's career as a brand ambassador for huge international names like Prada and Tag Heuer.
Finally Responded to the Allegations
And after maintaining his silence for a few days, Cai finally responded to the allegations via Weibo yesterday (3 July).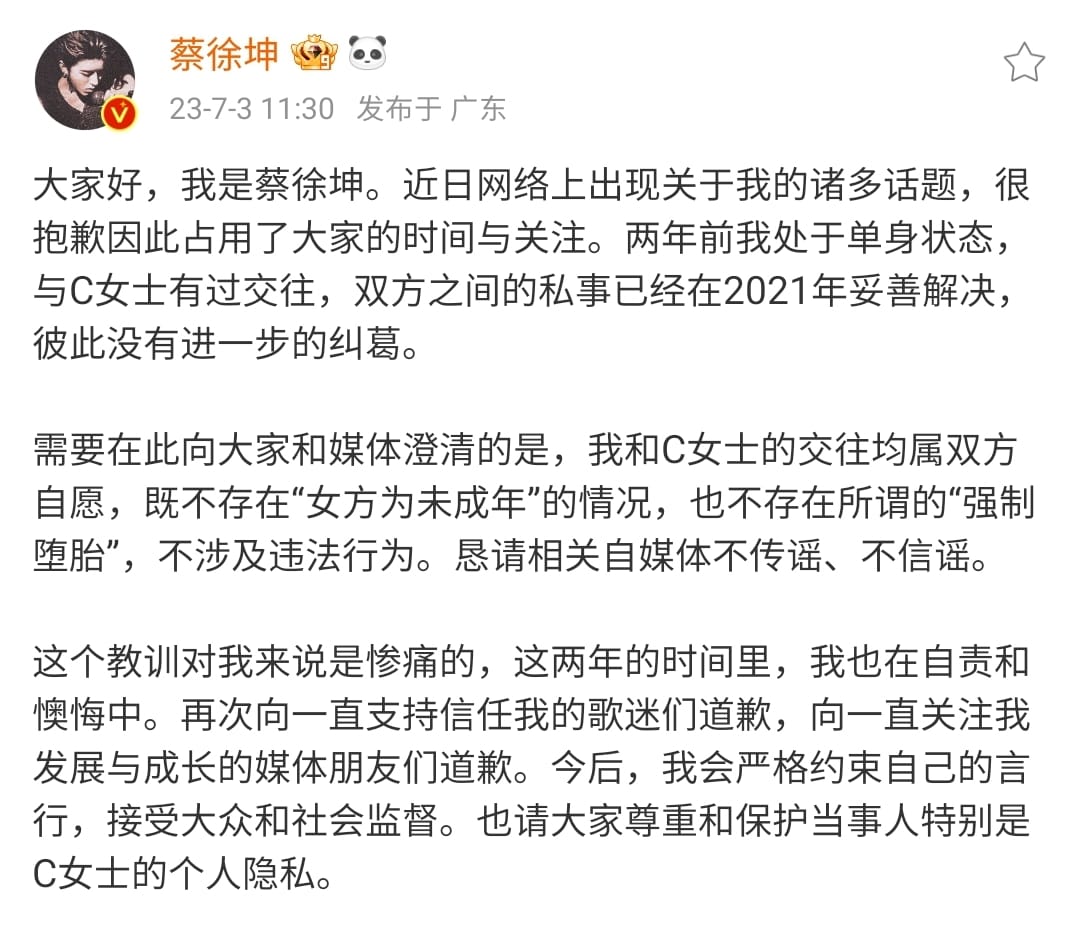 In his post, he revealed that he was in a relationship with Ms C but that the relationship ended in 2021.
He also emphasised how the relationship was voluntary and that "no illegal activities" happened during their relationship.
According to him, she was not underage, and he did not coerce her into getting an abortion.
Cai also mentioned in his post to his 39 million followers that he has been single ever since and that the breakup with Ms C back then was amicable.
He urged independent media agencies to refrain from believing or spreading rumours and asked them to respect Ms C's privacy.
Apart from that, Cai assured fans by saying that he would turn over a new leaf and be open to being scrutinised in the public eye.
Filed Police Report Regarding "Relationship" With Ms W
In his most recent post, Cai also revealed that he has since filed a police report.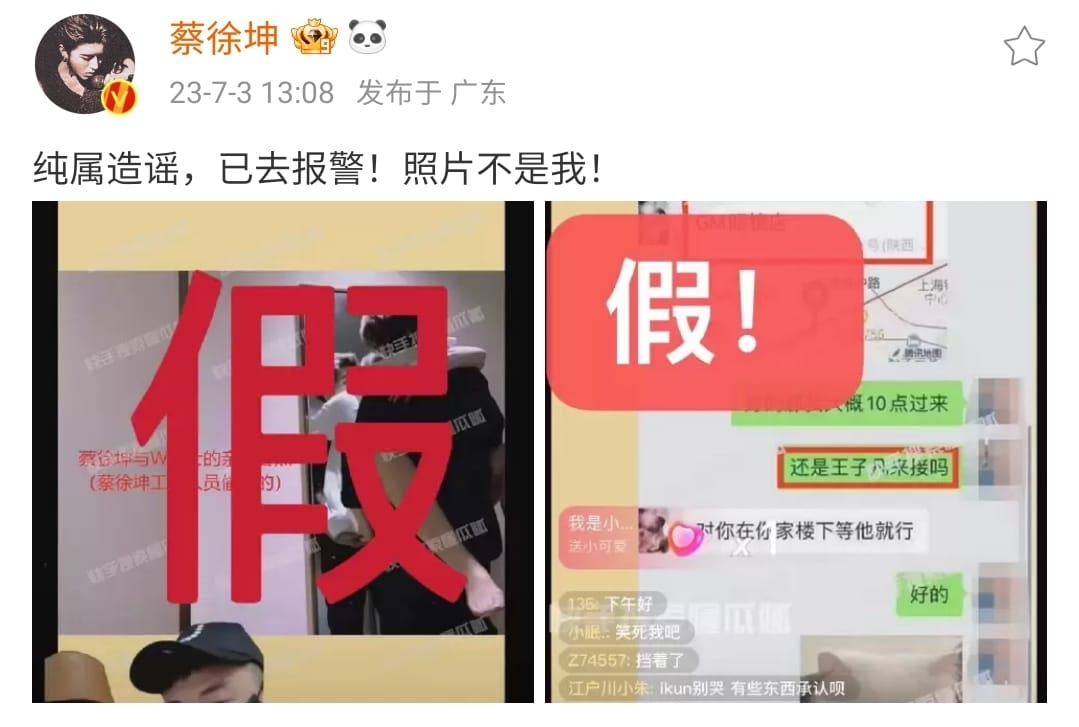 In the post, he attached two photos that accused him of having relations with a certain "Ms W".
The photos featured text message conversations and a photo of a couple acting intimately, both of which were posted by people who suggested that Cai was in a relationship with someone named Ms W.
In his caption, Cai claimed that the man in the photos was not him and that he has since filed a police report regarding the matter.
---
Advertisements

---
Sponsors Have Not Commented on the Issue, but Others Have
As of now, none of Cai's most prominent global sponsors have commented on the issue.
However, other agencies have.
For instance, the Beijing Advertising Association said clients needed to be wary of "risks" when dealing with a "male singer named Cai".
The statement, which was released on Saturday (1 July), warned the public of how Cai's scandal was getting more and more prominent by the day.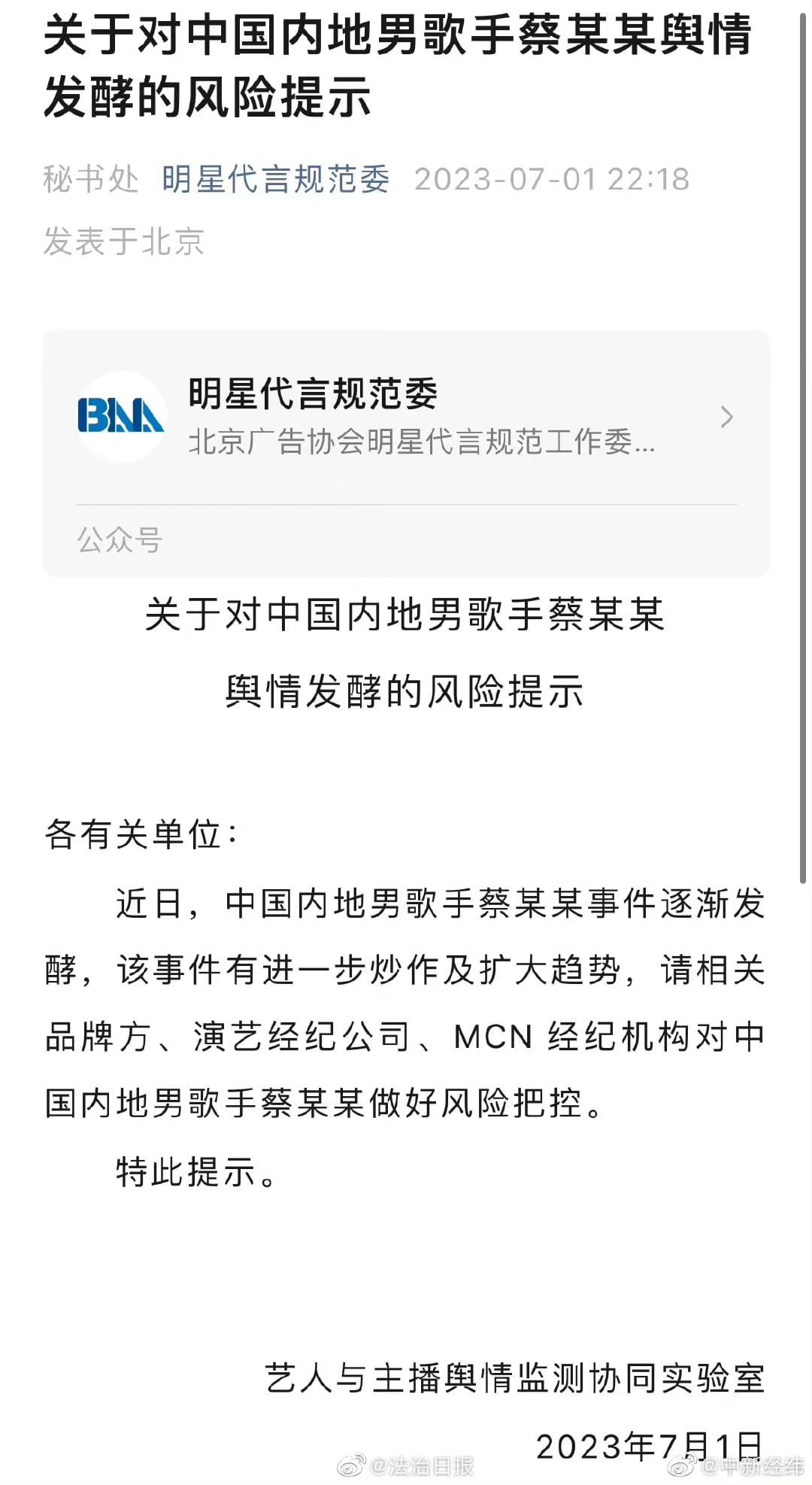 "Related brands, performance management firms and multi-channel network operators are requested to conduct risk control when it comes to male singer Cai," the agency added.