---
Advertisements

---
Have you heard? You can now get an HDB flat on Cloud 9.
Yes, you read that right. Literally, cloud 9—an HDB block with "cannabis leaves" as the flat's design.
"Cannabis Leaves" Design Spotted on Woodleigh HDB Block 
In September 2022, images of several HDB flats made their rounds on social media after Singaporeans realised that the exterior design resembled cannabis leaves.
Don't believe us? See for yourself.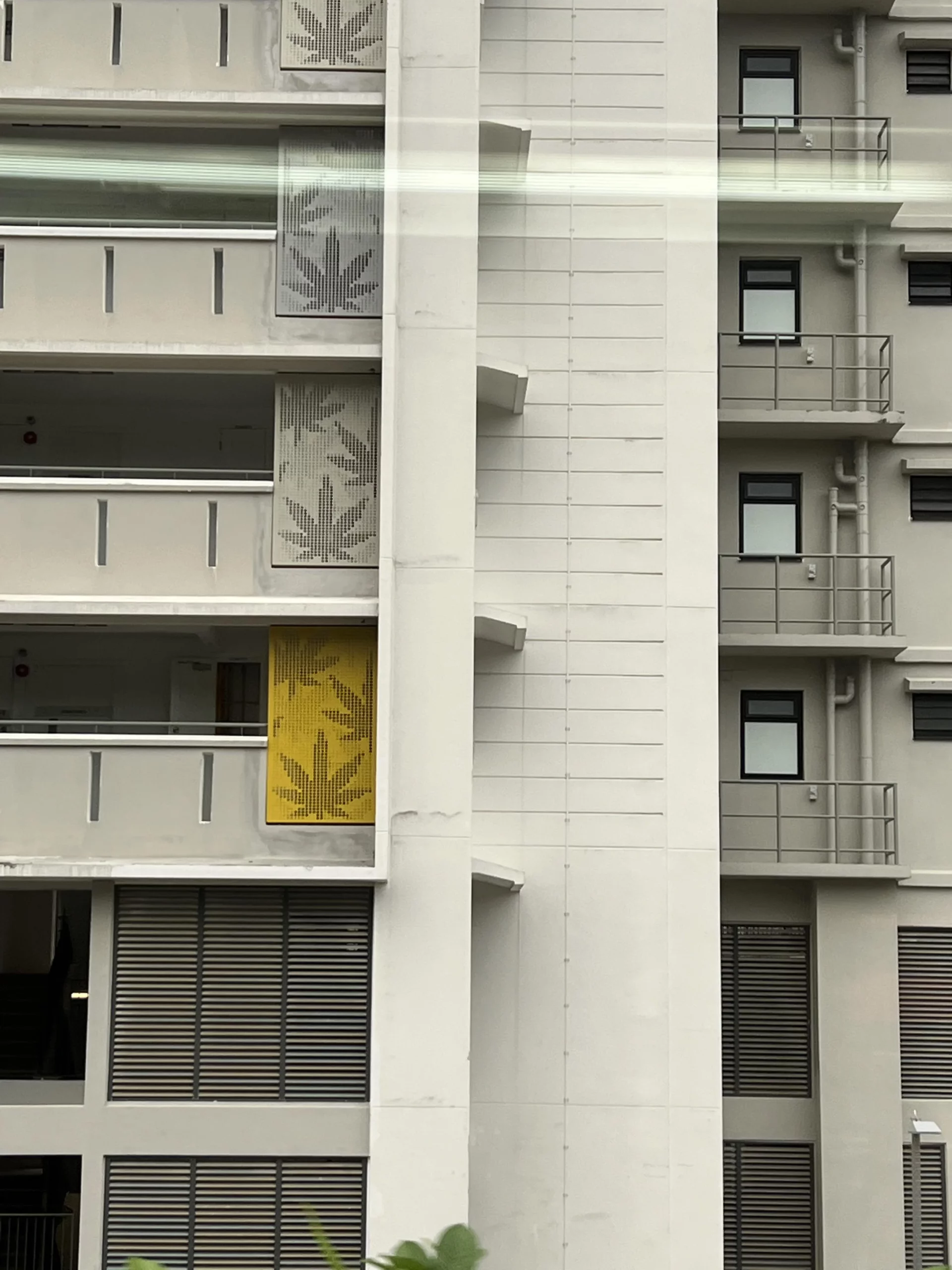 We're pretty sure someone got fired. Anyway, we're also willing to bet that this is Block 420.
As it turns out, these pictures are of flats from the Woodleigh Glen Build-To-Order (BTO) housing project located a 4-minute walk from Woodleigh MRT station. The project was completed just last year.
Once residents started moving into the flats, the quirky design caught the eyes of several, sparking discussion about whether the design depicted cannabis leaves.
Perhaps slapping orchid motifs onto every HDB's exterior is the better way to go. It's foolproof.
Flat Design Meant to Show Maple Leaves to Reflect Woodleigh's History
However, the flat's design was not intended to resemble cannabis leaves. And no, the design isn't supposed to be kangkong either.
The official answer is that the flat's design was meant to show maple leaves.
According to Lianhe Zaobao, signs have since been put up at the carpark in Woodleigh Glen explaining the flat's design and how the maple leaf motif relates to the area's history.
---
Advertisements

---
While it is tempting to say that the flat's design is the way it is to pay tribute to "high" rise buildings, the flat's design actually pays homage to the former Alkaff Lake Gardens located where the HDB blocks are currently built on.
Apparently, there used to be maple trees grown in the garden, which explains why the maple leaf motif was adopted for the flats' exterior design.
Join our Telegram channel for more entertaining and informative articles at https://t.me/goodyfeedsg or follow us on Twitter : https://twitter.com/goodyfeed
However, according to residents interviewed by Lianhe Zaobao, many did not realise that the flat's design resembled cannabis leaves until netizens suggested so. Others only realised after seeing the recent explanatory sign put up by the authorities.
Regardless, authorities have started painting the original yellow and grey panels orange and red instead. Presumably, this is meant to signal that the flat's design is meant to reflect maple leaves and not cannabis leaves.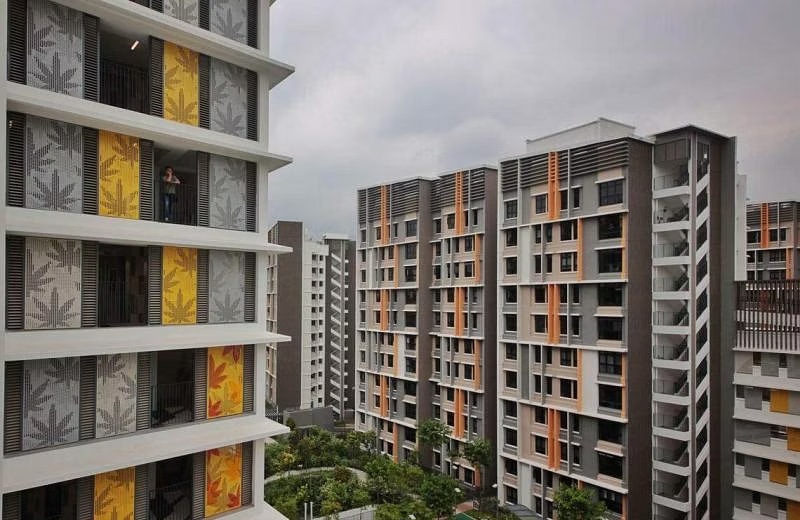 So this is where our tax money is going.
When asked to respond to the controversy, Tiah Nan Chuan, the director of cross-disciplinary design practice FARM, shared that while the intention behind the flat's design is unclear, the flats' designers likely did not anticipate such a problem.
Nonetheless, Mr Tiah noted that given how prominent the design of the flat's exterior is and how the design is likely to be permanent, the designers should have been more sensitive about their design choices for the Woodleigh Glen flats.
However, this doesn't mean a maple leaf design should be banned altogether. Doing so would be equivalent to banning flour merely because it resembled cocaine—it's too extreme.
Instead, Mr Tiah means that designers should give more thought to their design, considering the location's history and environment alongside other vital considerations.
So, do you have any friends staying in the Woodleigh Glen flats? If yes, I guess you could say you have friends in high places.
---
Advertisements

---

Here's a rather unexpected timeline of the $2.8 billion money laundering case in Singapore as revealed by Minister Josephine Teo during a parliament sitting on 3 October 2023:
Read Also: