---
Advertisements

---
Carousell is an amazing invention and truly a place of wonder.
If you ignore the lowballers trying to buy your MacBook for $20, it's a great place to snatch up some deals.
While it's a great app, like any place on the Internet, weird stuff tends to pop up once in a while.
Purchase Singapore's most iconic landmarks!
In Singaporeans' latest antics, they've put up listings for people to purchase… stuff that clearly can't be sold on Carousell.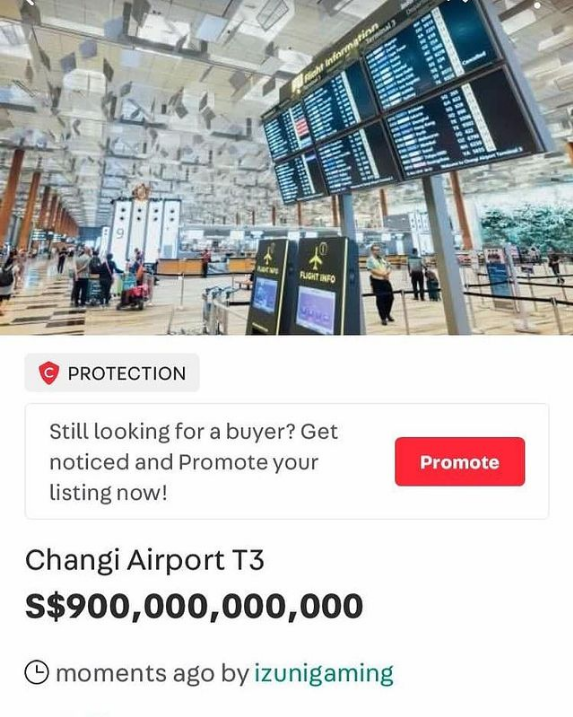 Do you stay in the West and find it a chore to go to Changi Airport? Fret not, for now you can purchase it for the cheap price of S$900 billion!
And then you can probably move it wherever you want, though it's not mentioned if there's free shipping.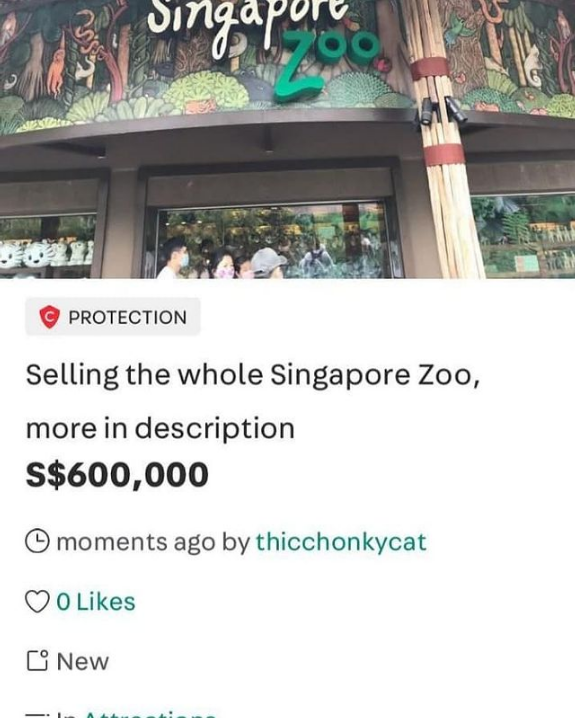 If you're an animal lover, then you may want to grab up this deal to own the Singapore Zoo for just S$600,000! What a steal!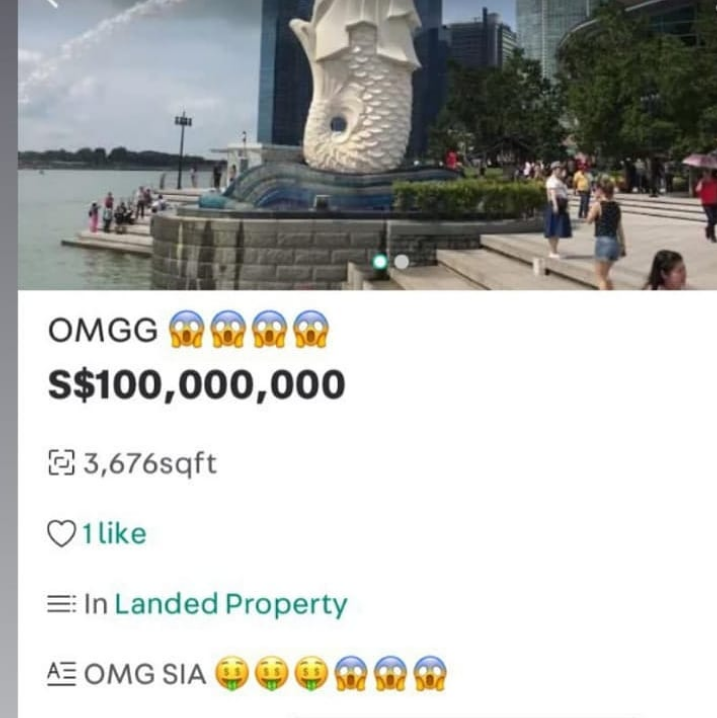 If you're sick of tourists blocking your angled shot with the Merlion, you can simply buy it for S$100 million and shoo them away.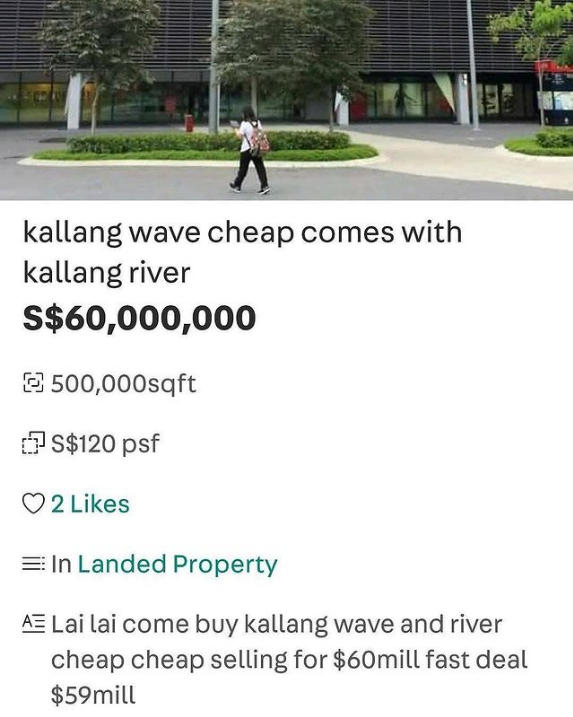 Is the Lazy River at Adventure Cove too crowded? Or was it too short?
Then consider buying the Kallang River for a mere S$60 million! I'd say it's quite worth it. If you've $59 million, you can go for a fast deal.
And just when you think landmarks are weird, think again.
Human Trafficking?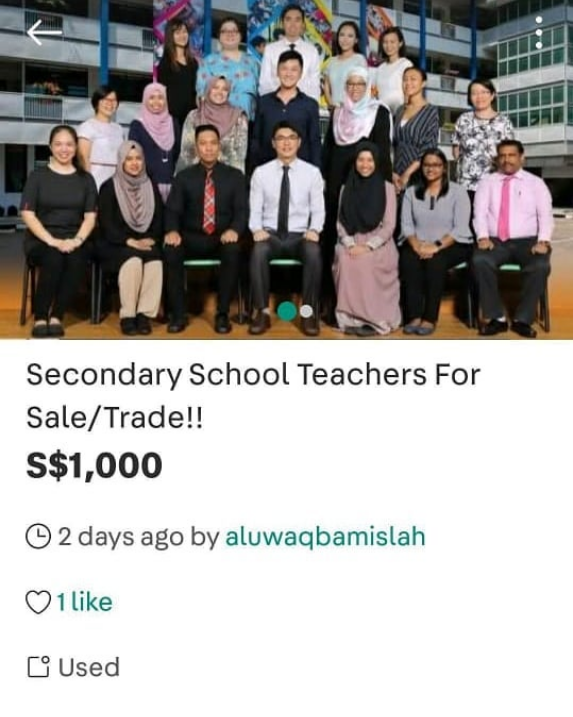 Are you struggling with school?
For just S$1,000, you can by a secondary school teacher for yourself! This seller is open to trade too, so you can trade in yours if you have one already.
And at last, the crème de la crème, the best listing we have today.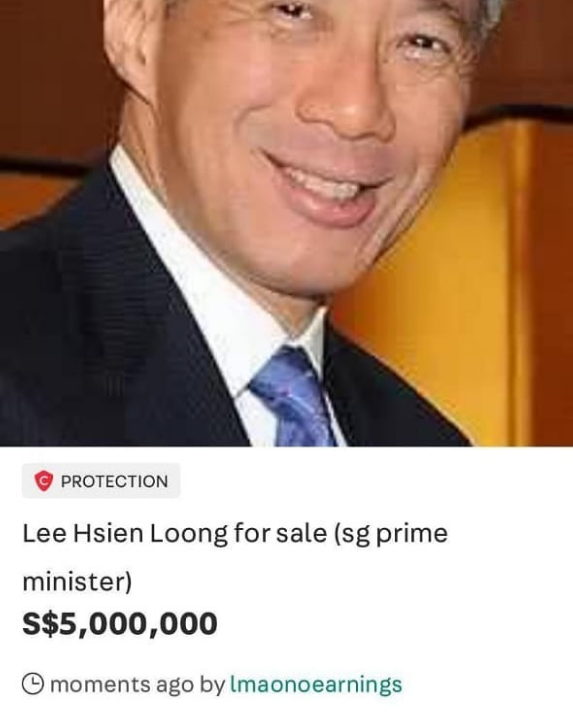 Buy our very own PM Lee for just S$5,000,000!
You can now ensure that your complaints and requests are always heard and obeyed. What better deal is there?
But of course, if you're thinking of buying any of these listings, and wondering if DPM Heng is also up for sale, you're in for a disappointment.
Listings Taken Down By Carousell
Unfortunately, these listings have been removed by Carousell.
On a more serious note, Carousell had stated that while they "enjoy Singaporeans' sense of humour", fake listings are simply not allowed.
It was a joke?
Also, human trafficking is bad, so you can't buy PM Lee and ask him to lower the GST.
---
Advertisements

---
Reader Bao: IKR. We need to buy DPM Heng instead.
…
Featured Image: Instagram (@sell.singapore)

Fresh grads, you don't need any experience to earn up to $4,200 with this "secret":
Read Also: