While most of us have not seen Changi Airport for so long that we've forgotten what it looks like, we all remember how fancy, well-maintained, and futuristic it is.
"Wah this place is so nice," the young ones would say.
"Yes, did you know this is the best airport in the world?" we'd reply.
Unfortunately, all good things must come to the end, and just like how Manchester United lost its place at the top after decades of dominance, Changi Airport has finally been knocked off its perch.
Changi Airport Lost Its "Best Airport" Status After 8 Consecutive Years
After eight consecutive years of being named the best in the world, Changi Airport has lost its prestigious title.
Instead, coming in first place in Skytrax's 2021 World Aiport Awards is Hamad International Airport in Doha, the sole international airport in Qatar.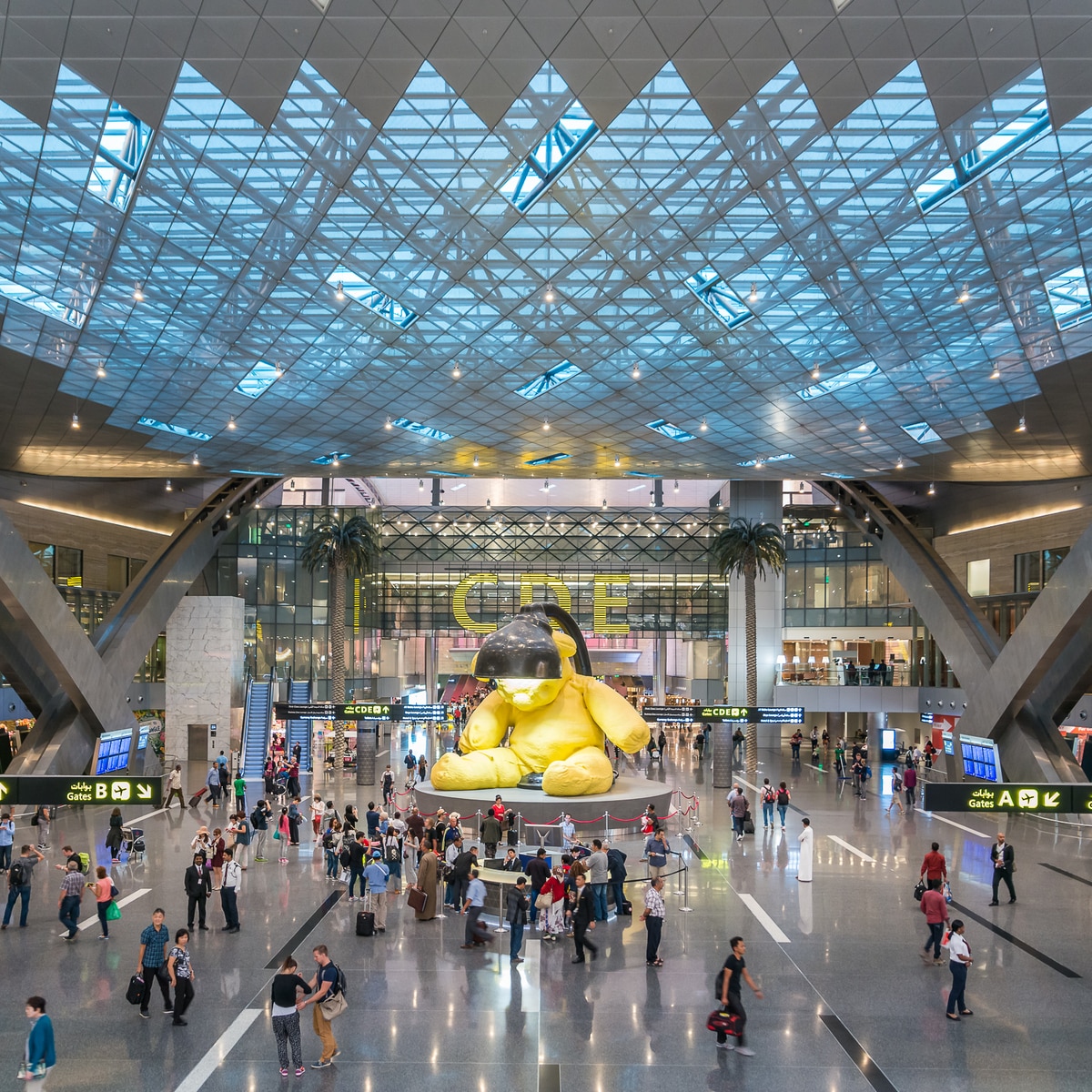 Tokyo Haneda Airport came in second, followed by Changi Airport in third.
Every year, Skytrax releases a list of the top ten airports in the world based on customer votes in a global airport satisfaction survey.
Even with the world's largest indoor waterfall, rooftop pool, movie theatre, a slide that leads to the departure gate, and a butterfly garden, Changi Airport slipped down to third this year.
So, why Hamad International Airport?
Hamad International Airport (HIA) has been described as the most architecturally significant terminal complex in the world, as well as being the most luxurious.
It only opened in 2014, but has been climbing the ranks ever since.
It seems that HIA's ascendance can largely be attributed to the progress made by airline, Qatar Airways. The government has heavily invested in both the airline and the airport.
Travellers on Qatar Airways who have a connecting flight at HIA can enjoy free city tours, free accommodation and food, depending on the length of the layover.
Additionally, as Skytrax noted, HIA has constantly been upgrading itself at a time when many international airports around the world have slowed down or completely ceased activity due to COVID-19.
In preparation for for the FIFA World Cup in Doha next year, it has made improvements such as increasing its annual capacity to 53 million passengers and building a mammoth tropical garden, which comes with a 268m-tall waterfall.
---
Advertisements
---
"As travel hubs worldwide have been impacted by the pandemic, Hamad International Airport was undeterred by the global travel disruptions and continued with its expansion plans while introducing additional airport health and safety standards," Skytrax CEO Edward Plaisted said.
Won Other Awards
It's not all bad news, though, as Changi Airport did win some other awards.
It clinched the World's Best Airport Staff and Best Airport Staff in Asia awards, and was named Best Airport in the 10 to 15 million passengers category.
It was also placed on the list of airports under the new 2021 Covid-19 Airport Excellence Awards, which rates airports on its safety measures and cleanliness.
Singapore Airlines and Scoot both also received five-star Covid-19 safety ratings.
Top 10 
Here's the complete list of the top 10 airports in the world:
---
Advertisements
---
Hamad International Airport, Doha, Qatar
2. Tokyo Haneda Airport, Japan
3. Singapore Changi Airport, Singapore
4. Incheon International Airport, South Korea
5. Tokyo Narita Airport, Japan
6. Munich Airport, Germany
---
Advertisements
---
7. Zurich Airport, Switzerland
8. London Heathrow Airport, UK
9. Kansai International Airport, Osaka, Japan
10. Hong Kong International Airport, Hong Kong
Read Also:
---
Advertisements
---
Featured Image: Sing Studio / Shutterstock.com
---
OTRO is closing, and this time, it's confirmed. Here's what you need to know: