---
Advertisements

---
So here we have another case of police brutality, this time happening in Singapo-
Wait, wait. Go back.
Singapore?!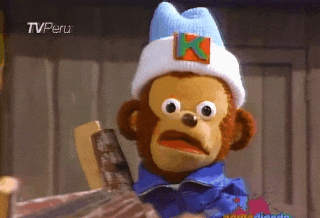 Be right back, let me check. Maybe they gave me the wrong article. Or maybe it's a typo?
…
Holy shit. It is Singapore.
What Happened Exactly?
I'm so used to seeing news about the CNB's successful drug busts that writing this makes me feel like I'm in the twilight zone.
A Central Narcotics Bureau (CNB) officer had allegedly assaulted a man multiple times to extort a confession about some drugs found in the man's possession.
Assaulted multiples time to extort?
The officer in question is 32-year-old Vengedesh Raj Nainar Nagarajan. He was charged in court on 4 October with three counts of voluntarily causing hurt to extort a confession.
Vengedesh allegedly assaulted the victim, Sivabalan Kanniappan, in a toilet on the third storey of Woodlands Checkpoint CNB Block B office between 5.58am and 9.30am on 2 January 2017.
He apparently did a kick-punch-slap slap combo in order to get a confession that the man was aware of the presence of drugs in his raincoat bag.
Further on in the interrogation, Vengedesh kicked and punched the man again, this time to induce him into confessing the drugs were heroin.
Less than one hour later, Vengedesh once again assaulted the man. His aim this time was to extort the victim into confessing that he had knowledge of a second bundle of drugs in the bag.
Aftermath
Unfortunately, we do not know what happened to the victim or the outcome of the drug case as court documents did not reveal related information.
Vengedesh was offered bail of $15,000 and will be back in court on 1 November 2019. If he was convicted, he can be jailed for up to seven years and fined or caned for each individual charge.
You know, they say third time's the charm. Maybe that's what Vengedesh was going for. But the first time was already a misstep for him, let alone three.
Well, don't do drugs, peeps. But also, don't anyhow go and "hantam" people.
Not everyone can be Bruce Wayne.
Ya, you. I'm talking about you.
---
Advertisements

---