Singapore is known for many things.
Being pretty clean, not being able to eat bubblegum and having insane bubble tea queues to name a few.
But we're also known for the f-word.
And by that, we mean food.
And for the longest time, even west-siders like me would sing praises of Bedok Marketplace and Lau Pa Sat.
But now, the west is trying to contest with the best.
New Coffee Shop In Clementi
The author is feeling very happy right now.
A kopitiam in Clementi, Kedai Kopi, made a Facebook post on 4 Nov showing glimpses of what the place would look like.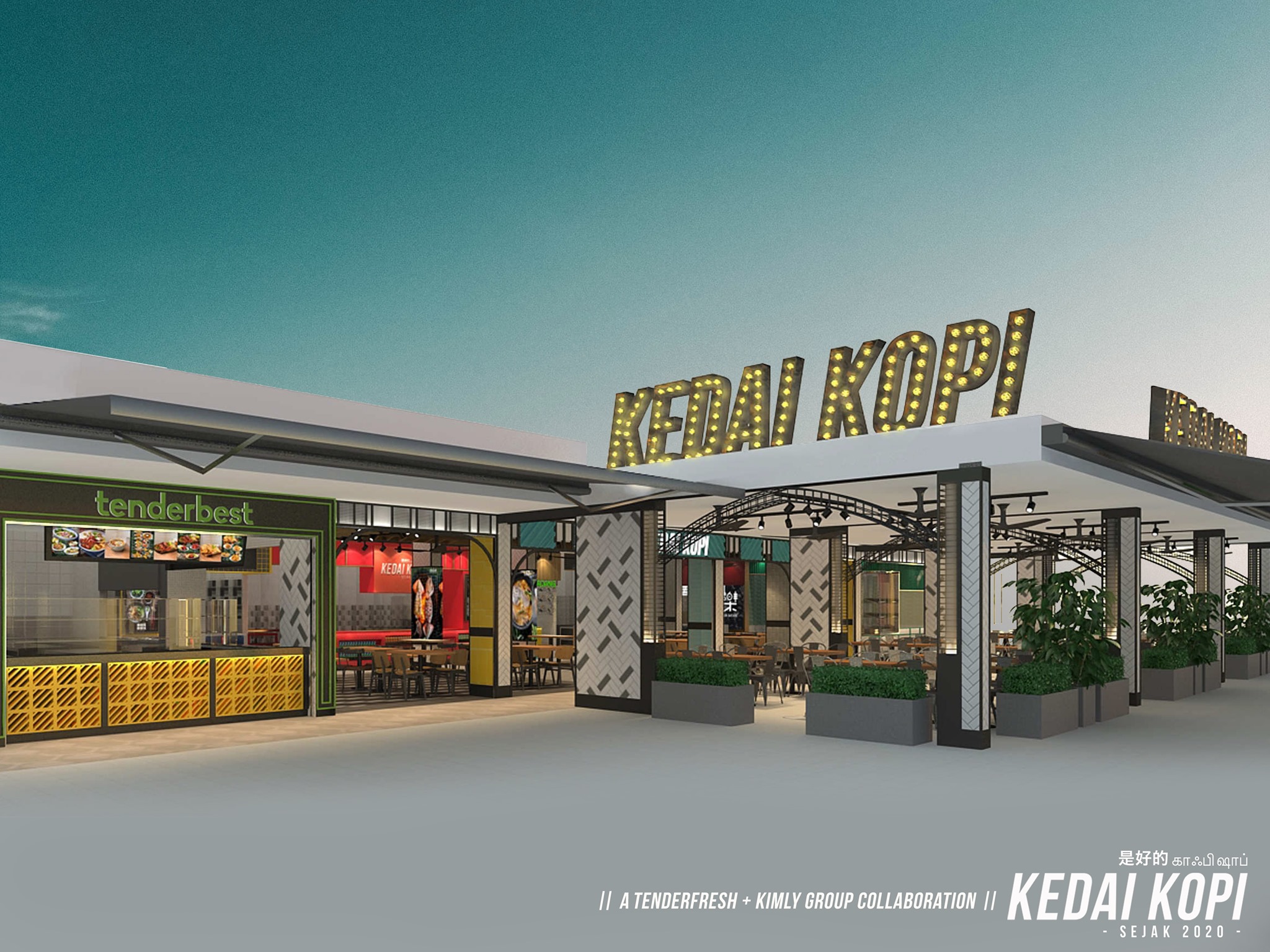 And it's not solo act.
This is actually a collaboration between Tenderfresh Group and Kimly Coffeeshop, and is going to be halal as well.
Time to put your Muslim friends on speed dial.
Going To Be Big
We mean that literally.
The post states that Kedai Kopi will cover up to approximately 5,000 sq ft and have around 144 seatings.
Do note that the following are photo mock-ups.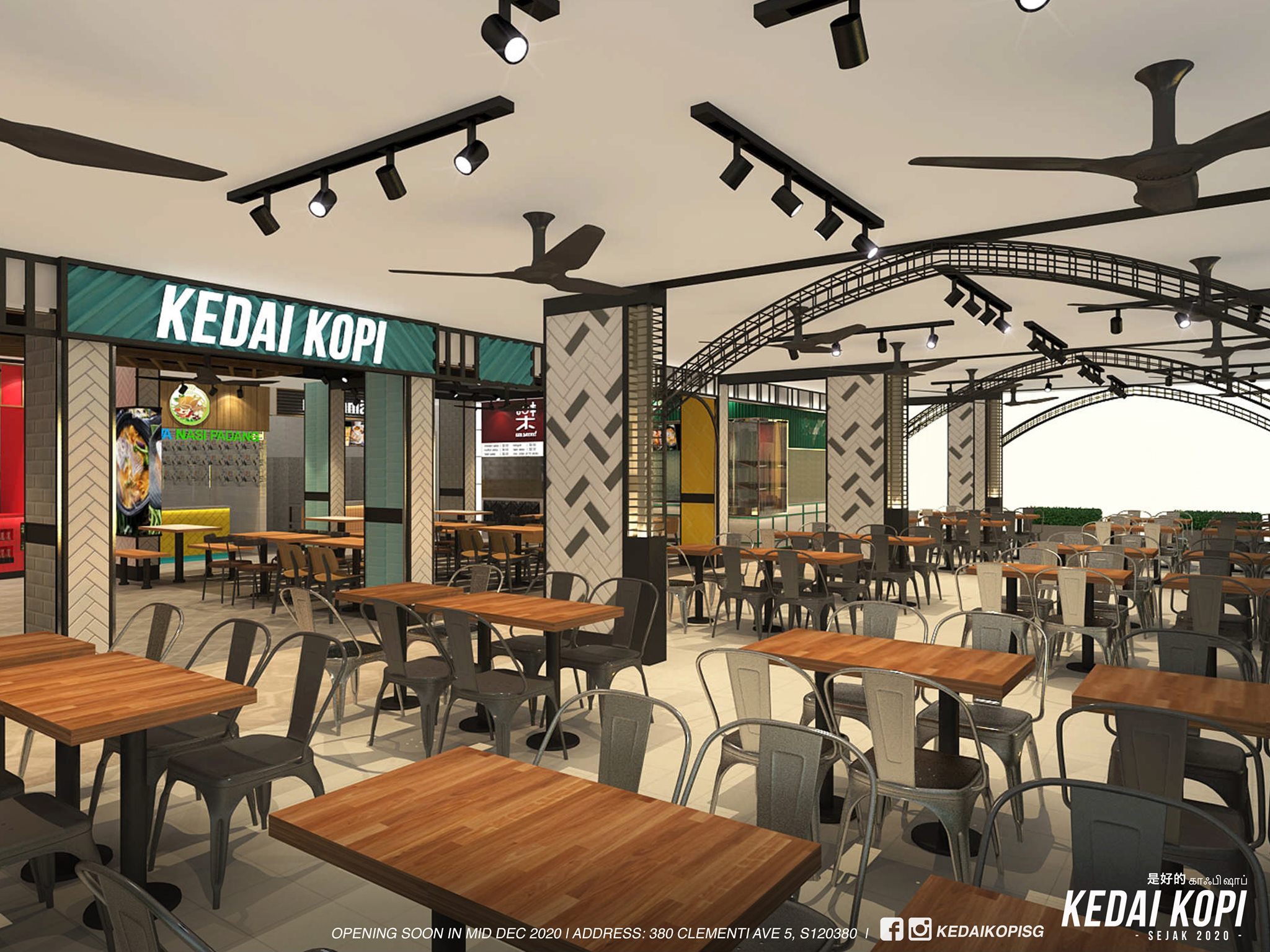 ---
Advertisements
---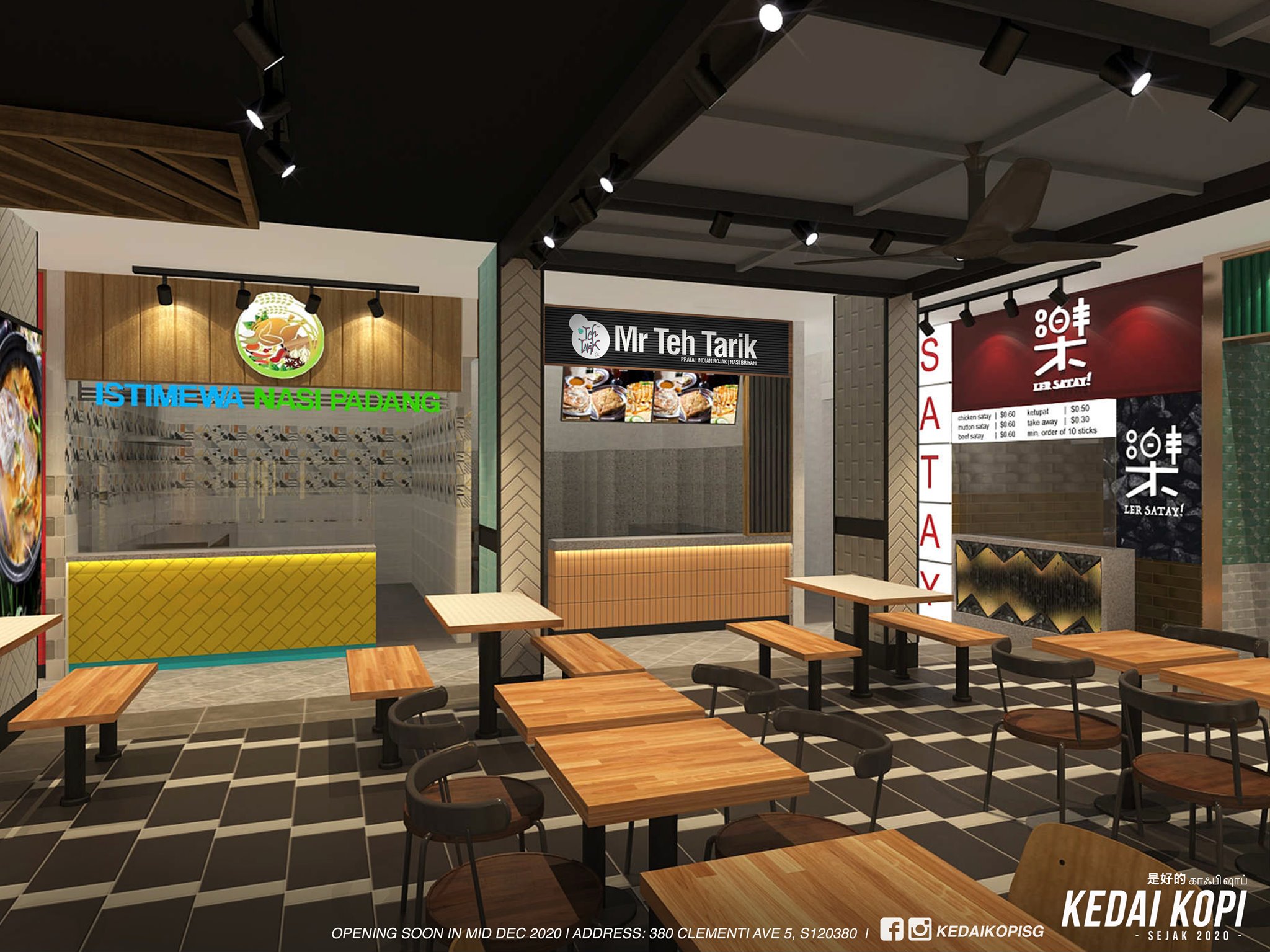 From the photos, the place looks striking enough to take a few nice pics for your Instagram needs.
Looks like there will be enough space for social distancing as well!
But maybe the thing you want the most for your Instagram would be the food.
So far, it's mentioned that there'll be nine stalls for patrons to choose from, which means you have an excuse to go back at least nine times.
You've probably eaten from some of them before, too.
---
Advertisements
---
Tenderbest
Imagine talking about the Tenderfresh Group and not mentioning Tenderbest.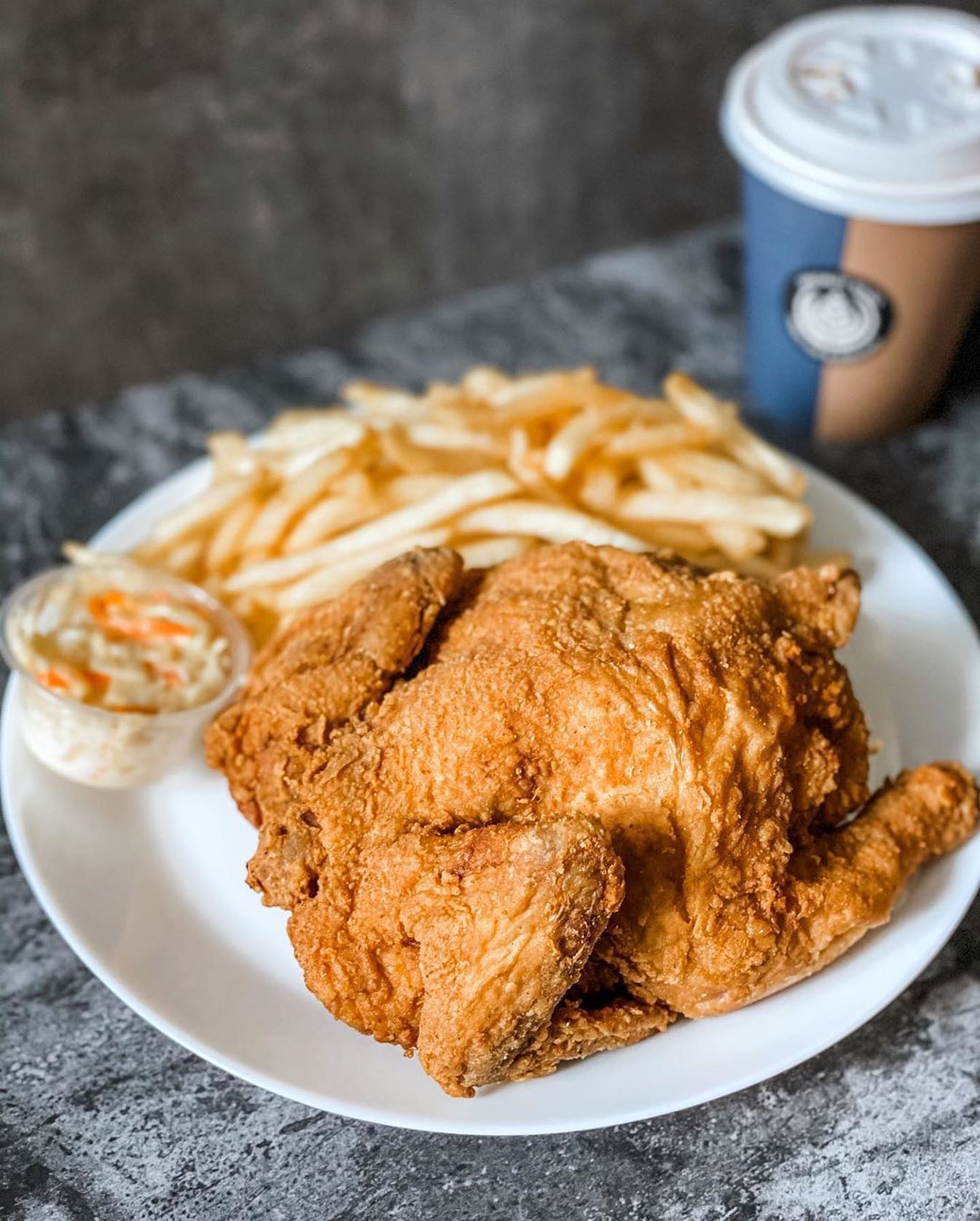 You probably know it for the affordable, western-style food that's perfect for its eventual location.
Get it? It's a west-side joke.
But most importantly, you know them for their variety of roasted and fried chicken.
---
Advertisements
---
Mr Teh Tarik Group
Coming in is another big names, and one of teh best in the beverage business.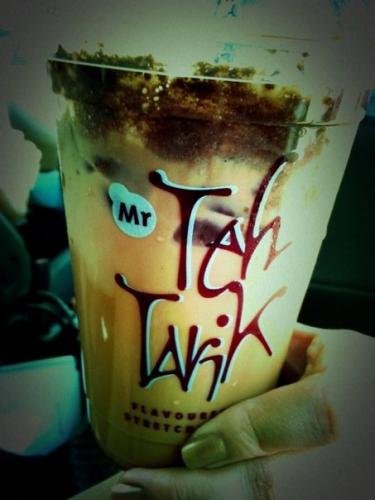 But don't be fooled, drinks aren't all Mr Teh Tarik is about. You can get great eats like murtabak and roti prata as well.
Perfect for the supper mood.
380 Nasi Lemak
And what halal kopitiam would be complete without nasi lemak?
---
Advertisements
---
But this time, with a new-school flair.
The team behind the famous West Coast Nasi Coco will be doing a collaboration with Tenderfresh's team for a new nasi lemak menu.
Which you have to wonder, has to be pretty creative considering Nasi Coco has already made a nasi lemak dish involving tempura.
Other Stalls
Of course, these are just three of the nine amazing stalls at Kedai Kopi.
The other six include:
---
Advertisements
---
While there is no exact date, Kedai Kopi is slated to open in mid-December 2020 and will be located at 380 Clementi Ave 5 S120380.
It's about 9 minutes' walk away from Clementi MRT Station: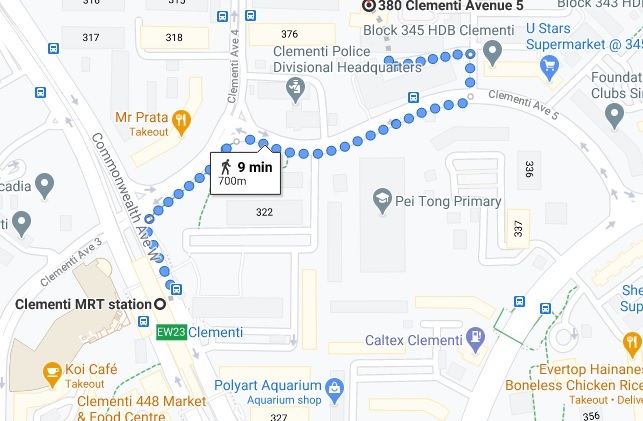 Featured Image: Facebook (Kendai Kopi)