---
Advertisements

---
Last Updated on 2023-05-30 , 10:48 am
The heat isn't the only thing breaking records in Singapore recently—on 5 May, a 48-year-old Commando Regular clocked 650 chin-ups in one hour and made it into Singapore's Book of Records (yes, that exists). 
Lieutenant Colonel Robin Lee set this record at an exercise corner in Bishan Park. It was no easy feat—every chin-up needed to be on-par to be counted, and he pushed through, even as blisters invariably formed on his hands. 
650 Chin-ups In One Hour
In just one hour, LTC Lee managed to perform an impressive 650 chin-ups, landing him a place in Singapore's Book of Records.
That's an average of 11 chin-ups in a minute. I'm sure some of us can't even do that, especially when every chin-up needs to be spot-on—your arms must fully straighten when you descend, and your chin must rise above the bar. 
According to LTC Lee, he did this by breaking it down into one-minute sets, and set a goal of completing 12 chin-ups in one minute.
---
Why Bird Paradise Suddenly Became Singapore's Yishun:
---
To him, the first thirty minutes of his feat (or ordeal?) were "pretty straightforward", and fatigue only started to set in after that, when the blisters that formed on his palms started to cause him pain.
Even so, he pressed on, taking short breaks between sets as needed, but still reaching his goal of twelve chin-ups per minute.
When he hit the 50th minute, though, exhaustion and pain seemed to best him, and he averaged five chin-ups per minute instead. 
He pushed on through, and ended up completing 650 chin-ups in one hour—if you don't think that's impressive, just try it out yourself at your neighbourhood exercise corner. 
---
Advertisements

---
Idea Of Setting Record Came In April
Unbelievably, the idea of setting a record only came to LTC Lee in April this year, and he only started focusing his training on chin-ups in early 2023. 
He had set his mind on accomplishing this to commemorate his deployment to Afghanistan more than ten years ago. There, he'd done something similar, and performed 1,000 chin-ups over a ten-hour period.
He was also greatly inspired by his fellow Commandos, whose achievements were also nothing short of impressive—Colonel Ang Yau Choon climbed Mount Everest (and came back), and fellow LTC Joshua Toh also broke a record recently, when he ran 342 km in 50 hours without sleeping. 
Of course, he cited his two daughters as an inspiration as well, saying that he wanted to have something memorable to share with them.
Makes Sure To Keep Fit
Even as age catches up with him, LTC Lee resolves to keep fit. 
He regularly trains at fitness corners or at home, and works out with fellow Army regulars on Sundays.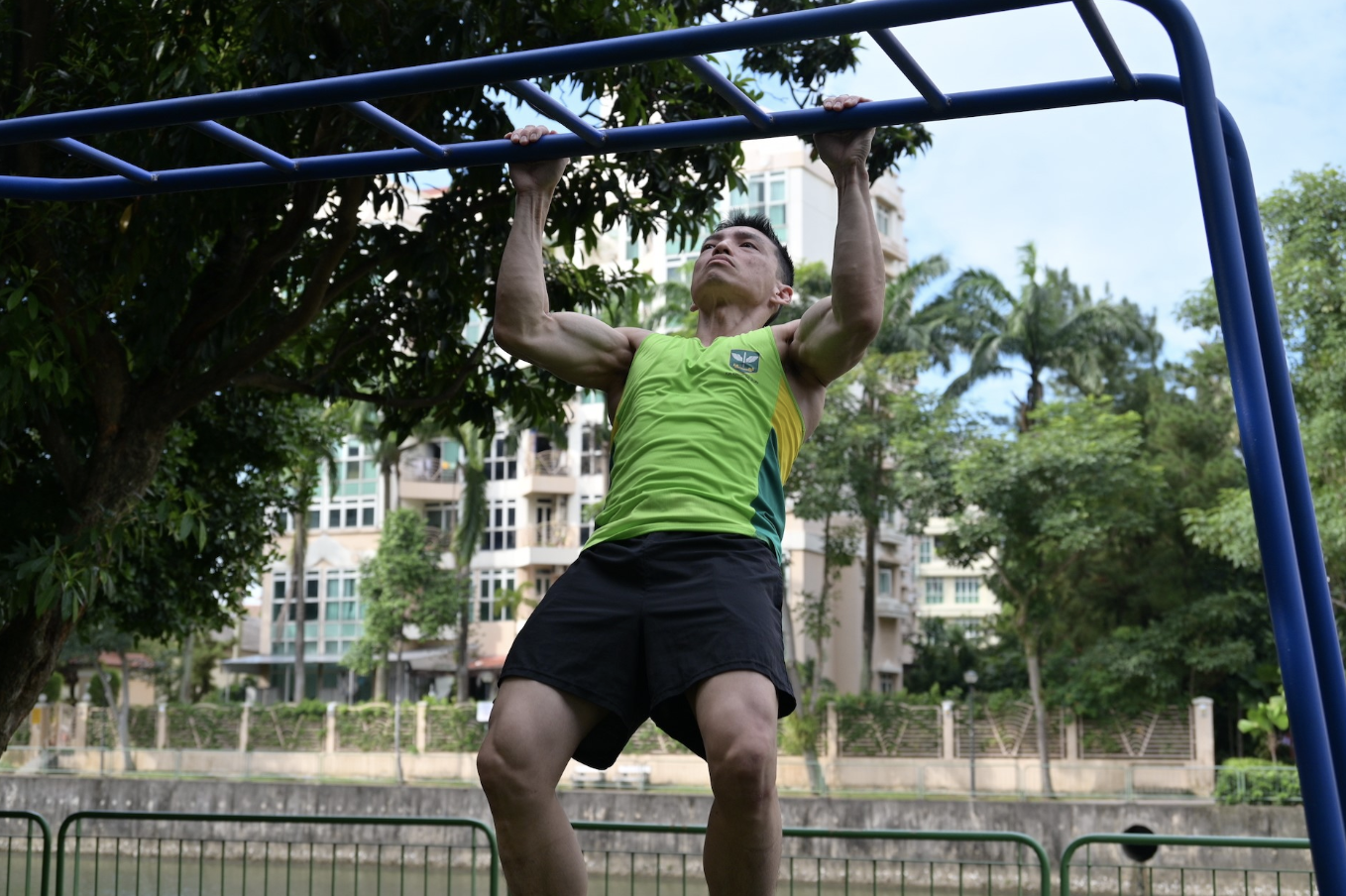 LTC Lee enlisted all the way back in 1995, and signed on in 1999. Currently, he's in HQ Commando.
His Afghanistan deployment dates back to 2010. There, he supported coalition forces in rebuilding the country, and took part in fitness training exercises to boost team bonding and team spirit. 
Even after setting the record, LTC Lee only allowed himself one day of rest before resuming his regular training, citing the importance of keeping fit. 
His record is truly a show of both physical strength and mental fortitude.
---
Advertisements

---