Let's be honest for a second here.
The latest models of smartphones have some but minor differences between each version.
Maybe the camera quality is better, the phone is more durable, light, bigger (or smaller), or the brand has promised a better battery life, processing speed or has a folded screen.
In any case, it's no longer rare for us to hold onto an older model for a longer period of time instead of changing to the newest model.
We have even started opting for SIM-only plans instead of contract-based plans because they are more economic and versatile in options.
I mean, 100GB worth of data for less than $20 a month without a plan compared to 60GB worth of data for $88 a month with a 2-year plan?
Even a cat with ears would know which is more affordable.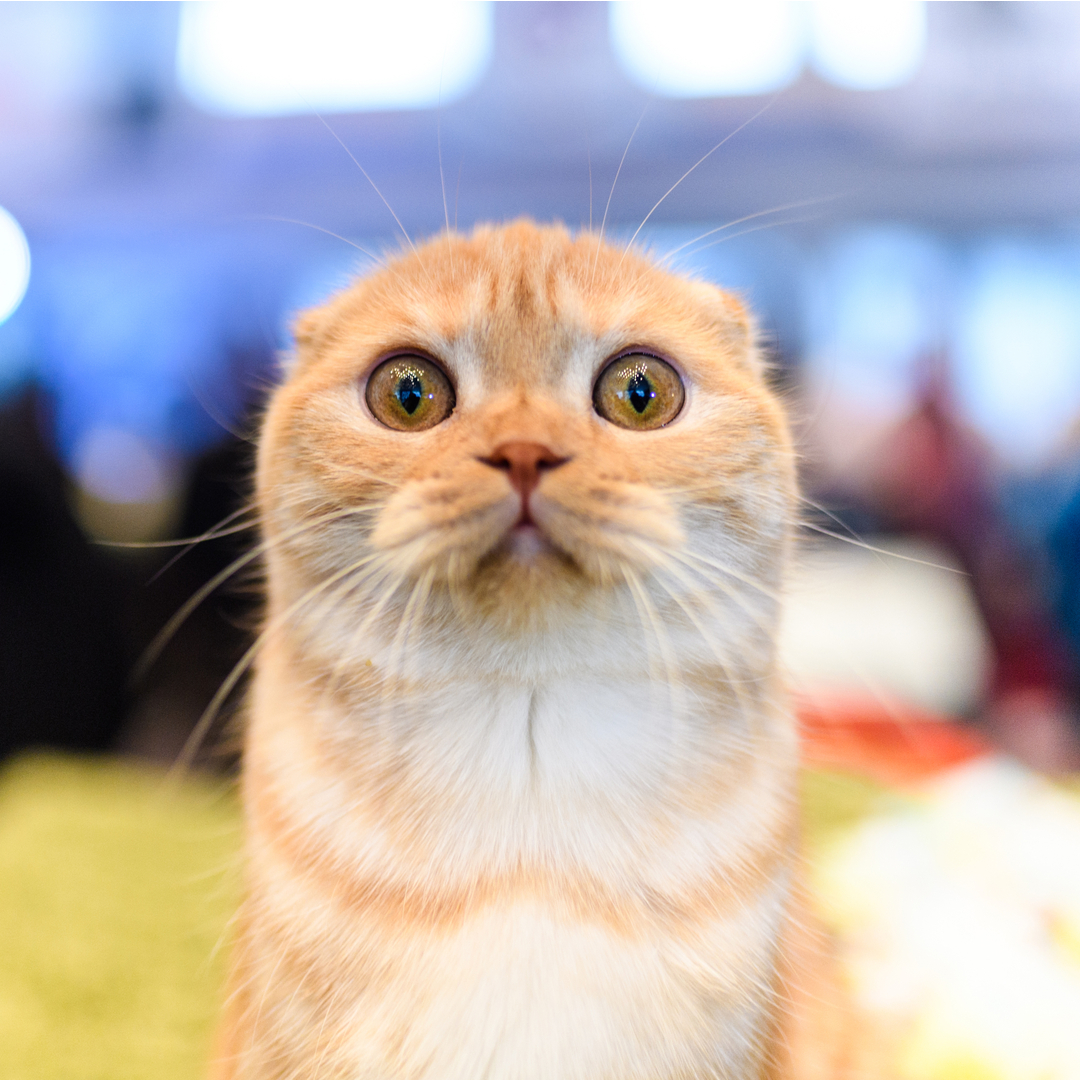 Moreover, the newest models are not cheap at all; where are we supposed to find S$1,800 to buy an iPhone 14 Pro or Samsung Galaxy S22 Ultra?
But what if we want a better model?
Because now that you've saved on your data plan, it's now time to save for your phone.
Introducing CompAsia, an online platform that is dedicated to giving mobile devices a second life.
Certified and Good Quality Second-Hand Phones
Now, when we're talking about second-hand phones at CompAsia, we're not referring to the hand-me-down phones that your parents or friends give you, which is still linked to their Level 450 Candy Crush account.
With CompAsia, the second-hand phones that they offer come with a few key guarantees:
Every device offered on their platform has been put through the 32-Step Test Process. This means that important functions such as the volume keys, fingerprint recognition, cameras, touchscreen, speaker, and microphone will be meticulously checked for its functionality.
If the device does not pass the test, CompAsia will not sell it.
Also, the phones are not just factory reset: CompAsia uses a professional data wipe system that is internationally recognised to ensure that every device truly is as good as new.
Secondly, CompAsia prizes itself for its honesty.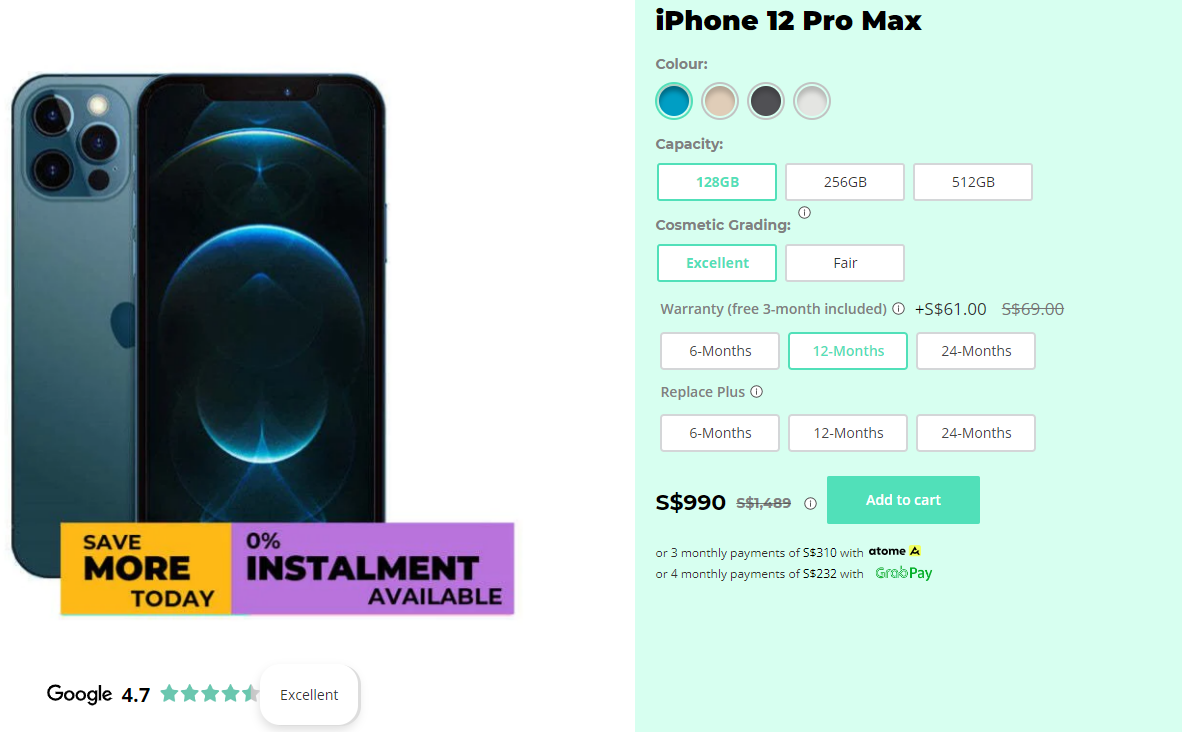 For instance, CompAsia will directly list the options that it has in stock, from the colours, data capacity, cosmetic grading, to the exact price.
The cosmetic grading comes in two tiers:
Fair – will show signs of use, and you may notice several noticeable scratches and blemishes.
Excellent – Flawless or near flawless with light signs of usage and minor, near invisible blemishes.
There won't be any cracks on the phones you buy, rest assured.
Additionally, every second-hand phone will have a minimum battery health of 80%.
You know that CompAsia is extremely confident about the quality of their second-hand phones because they dare to offer a free three-month warranty which can be easily extended to one year for less than $70.
Each purchased phone will come with a cable and charging adapter, as well as free and security delivery to anywhere on the island.
Yes, an adapter is provided. So much better than new phones, no?
Price Comparisons
CompAsia truly deserves to be Southeast Asia's #1 platform in second-hand tech for the awesome discounts and price points it offers.
Let's take the Samsung Galaxy Z Fold3 5G as an example.
On the Samsung online store, the device costs $1,898, with 256GB storage.

Whereas on CompAsia, the price is slashed to $1,179, with 512GB storage.
That's a $600 difference, with double the memory storage. What a steal!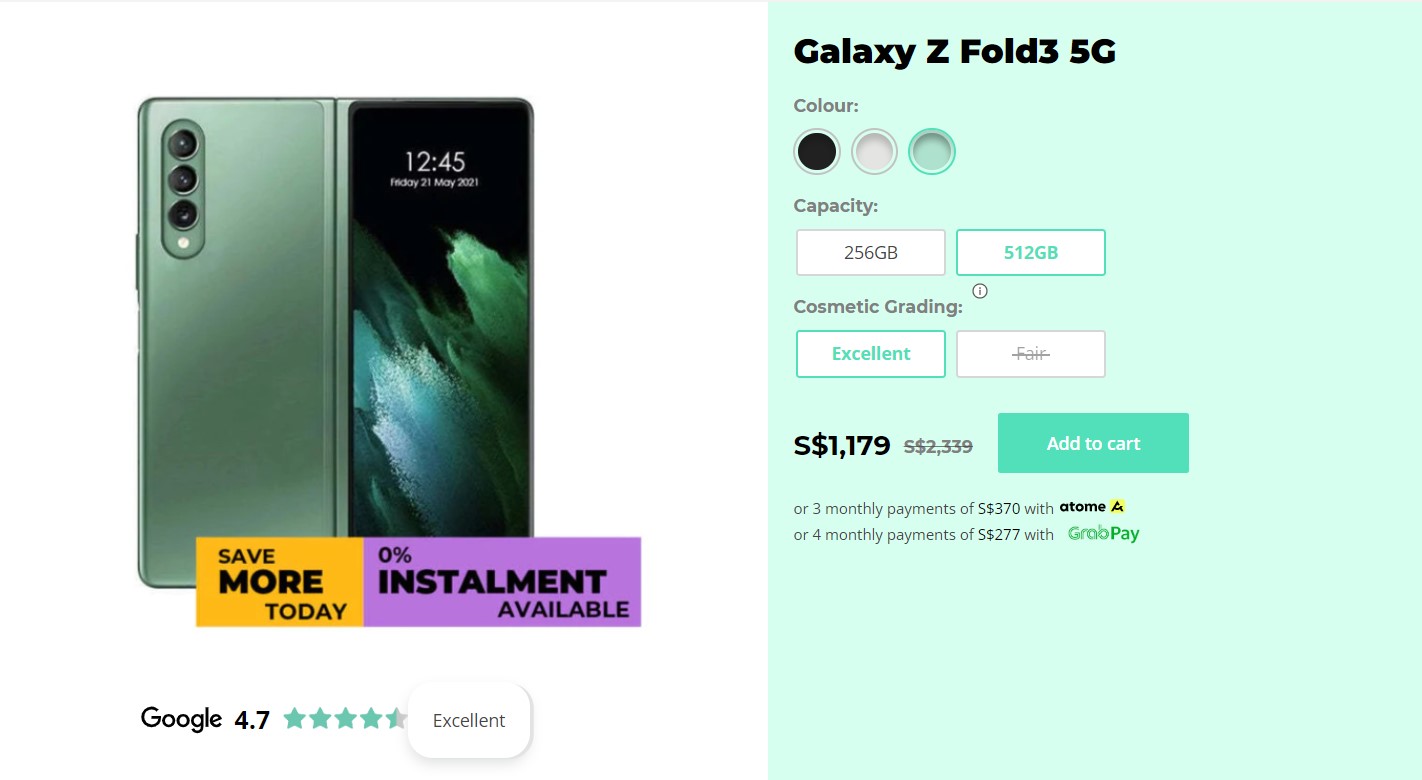 What's more, from 11 November (11.11) to 17 November, CompAsia and Atome will be hosting a sale where you can save up to $90 on your purchase.
Please note that this is only for the first 70 redemptions.
Atome offers 0% Installment Options, which means you can stagger your payments across three months without incurring any interest.
For a chance to save even more money, you can also take part in the extant Spin-The-Wheel promotion that CompAsia is running from 1 Nov to 13 Nov, whereby you can get up to $100 off.

For example, the iPhone 12 Pro Max price has been reduced to $929, with a total of $990 with 12 months warranty.
If you manage to win the grand prize of $100 off, and pay with Atome to get another $90 off, that iPhone 12 Pro Max will cost $800.
$800 for an iPhone 12 Pro Max is a dream come true.
As a matter of fact, if you want to save more money, or you have a hobby of collecting different phone models like Hello Kitties, you can opt for the older versions.
Don't worry, they're worth the price.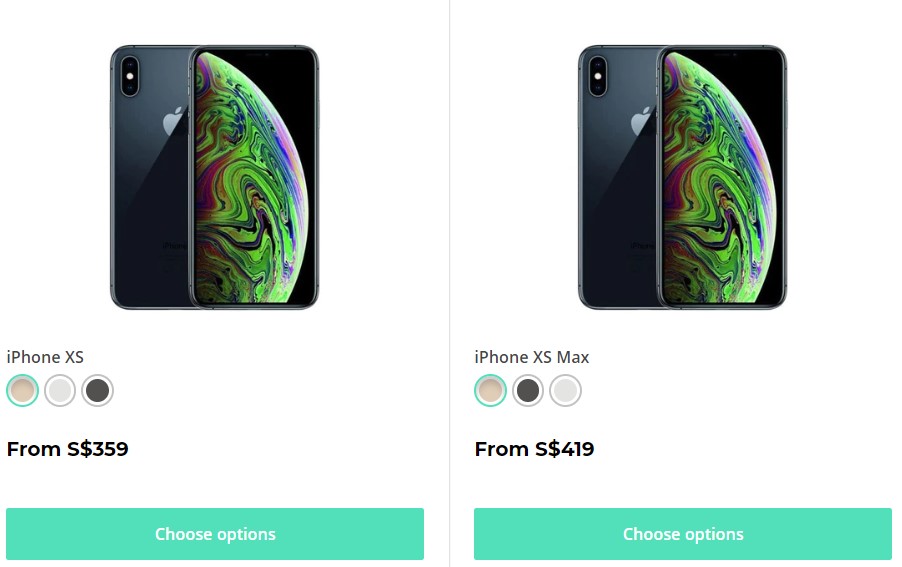 The prices are ridiculously affordable for smartphones, and you know it's true because that's almost the same price as a new Nintendo switch. 
Consequently, it is testing my willpower on not buying a phone from CompAsia as well.
The examples listed above are just the tip of the iceberg of what CompAsia has to offer. 
You can check out CompAsia's entire catalogue on their official website.
This article was first published on Goody Feed and written in collaboration with CompAsia.