When the coronavirus first started spreading, everyone hoped it would magically disappear after several months like SARS, but that clearly isn't going to happen.
In fact, if we never find a vaccine, the Covid-19 virus might be something we're forced to live with, like the flu.
So, if you're one of those people who was driven crazy by the new laws and restrictions implemented during the circuit breaker, I have bad news for you.
They may be around for much longer than we previously thought.
COVID-19 Laws in S'pore Amended And Now, They Don't Have an End Date
Just before they expired on 2 June, the end of the circuit breaker, some Covid-19 regulations were amended, which means the laws are now in force indefinitely.
Reader: Indefinitely?
Indefinitely.
As you know the Covid-19 regulations were introduced to enforce the practices that would curb the spread of the coronavirus, like wearing masks, staying at home, and safe distancing.
According to CNA, these laws were originally put in place for the circuit breaker period, but the phrase "for the period between 7 April 2020 and 1 June 2020 (both dates inclusive)" was removed on 1 June as part of the amendments, so these laws could be enforced for the foreseeable future.
Now, it has no end date specified.
Here are some of the amendments published in the updated laws.
1. New Definition of "Member of the Same Household"
During the circuit breaker, meeting someone from a different household except for specific exceptions was illegal under Covid-19 regulations.
It's still illegal, but now "from the same household" has been expanded to include more people.
Reader: Like my girlfriend?
Do you live with her?
Reader: Uh, not yet.
Then no.
Reader: *tweets "Life is unfair"*
Now, a person is considered a member of your household if they are your spouse, your parent, child, or sibling who lives in the same house as you.
But with the latest amendments, even people with whom you have an agreement – oral or written – to live in the same residence, count as members of your household.
So, if your unmarried partner or friend lives with you, then she's a member of your household.
Needless to say, step-parents,  step-grandparents, step-children, step-grandchildren, step-siblings, or adopted family members, are also all regarded as members of the same household if they live with you.
---
Advertisements
---
2. Who You Can Visit
Previously, the only people we could visit was the Cai Png uncle, and that was just for a few seconds to choose your desired dishes.
Now, with the amendments, you're allowed to visit your parents and grandparents, as well as your spouse's parents and grandparents.
But households cannot receive more than two visitors a day, and these two people must be from the same household themselves.
So, if you have 28 children, you'll have to spread them out over two weeks.
Follow us on Telegram for more informative & easy-to-read articles, or download the Goody Feed app for articles you can't find on Facebook!
3. Social Gatherings
It's not what you think. Social gatherings, unfortunately, are still illegal.
---
Advertisements
---
Previously, all forms of socialising were illegal, but now, a person must not meet another person from a different household anywhere outside of home except for work.
Exceptions include receiving care or education from a public organisation, like a school or licensed early childhood development centre, reported CNA.
4. Face Shields
Let's face it, face shields look cooler than face masks and don't make you cover half your beautiful face.
But residents here are only allowed to wear face shields instead of masks for the following reasons:
if wearing a face mask triggers a severe medical condition that face shields do not
if you're giving a speech, teaching, or lecturing in a lecture hall, classroom, auditorium, or other room and is at least a metre away from any other individual while doing so
Reader: What if you just want to look like you're in the movie Contagion?
---
Advertisements
---
That isn't covered under the amendments, sadly.
Reader: *tweets "Life sucks"*
5. Weddings and Funerals
If you're planning to get hitched to your significant other, you'll be happy to know that you can go on with your wedding, and perhaps even happier to know that you won't be allowed to invite the 2,000 people your parents want you to.
Only the bride, groom, and eight guests are allowed to attend in person. This means your grand wedding will be more like a family gathering with some extra flowers and nice outfits.
Moreover, it can only be held in a few places:
place of worship
bride or groom's home or immediate family's home
the building occupied by the Registries of Marriages or Muslim Marriages
Similarly, funerals can only have 10 individuals attending at any time, whether it's a wake or any other event.
The usual safe distancing rules will apply to both weddings and funerals, of course.
6. Phase 1 Laws For Businesses
There also new requirements for businesses during Phase 1 of the safe reopening now. These include:
---
Advertisements
---
allowing natural ventilation of the premises during working hours
having procedures and controls for assessing every visitor or customer for symptoms
refusing entry to suspected symptomatic cases
According to CNA, if symptomatic cases without masks enter a shop, the business must try their best to provide them with a mask and require them to wear it. If they refuse, they should be asked to leave immediately.
Businesses must also ensure that common areas are cleaned daily, and that toilets not open to the public have the necessary amenities, like soap, toilet paper, detergent, litter bins, clean towels or hand dryers.
Disinfecting agents like hand sanitiser should also be provided for customers if it's reasonably practicable.
7. Working From Home
As you know, some workers have been called back to the office even though telecommuting is the default at the moment.
Now, anyone who isn't a permitted enterprise worker cannot work anywhere other than from home.
Penalties
Just like before, if you flout any of these regulations, harsh penalties await.
Offenders could be jailed for up to six months, fined $10,000, or both.
We may not be happy with these laws, but our health should be prioritised over everything else right now.
Reader: What if not having bubble tea is detrimental to my mental health?
That just means you're a Singaporean. You'll get used to it.
This Singapore love story set in the 90s shows you why you should never wait for tomorrow. Watch it without crying: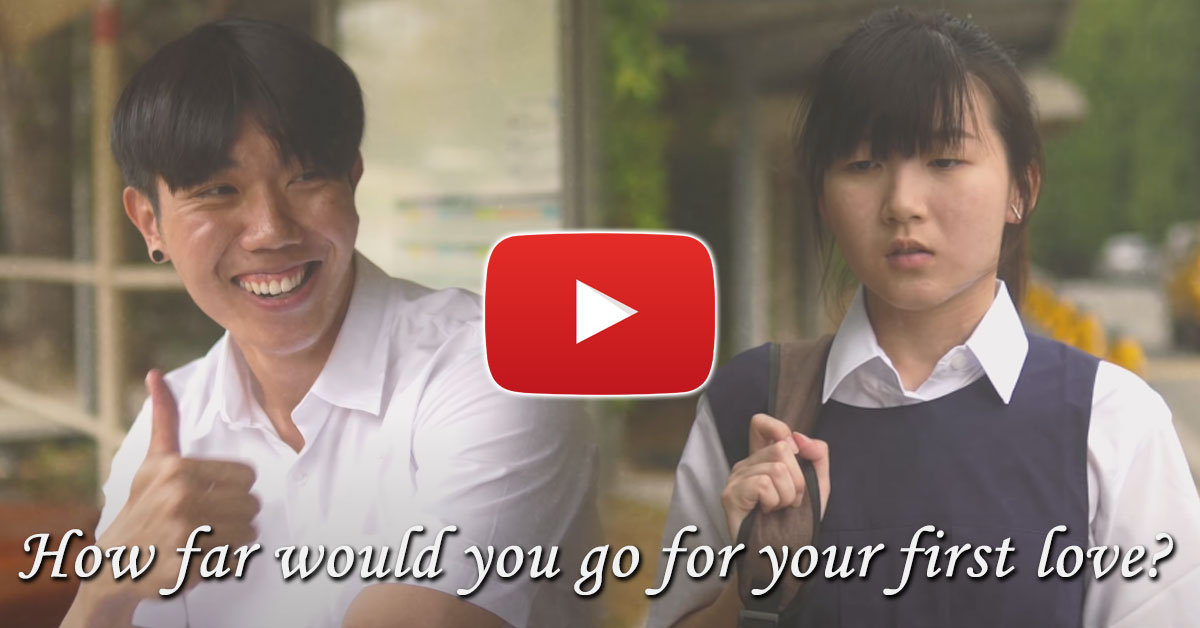 ---
Advertisements
---
Enjoyed this article because it's both informative and entertaining? If so, you should download the Goody Feed app so that you won't miss out on any articles, as there are app-exclusive contents as well! Also, join our Telegram channel if you use Telegram often!
Latest & Popular Articles You Must Not Miss:
---
Advertisements
---
---
Advertisements
---
Our Most Popular Videos You Must Not Miss:
---
Advertisements
---
This Singapore love story set in the 90s shows you why you should never wait for tomorrow. Watch it without crying: