You can probably tell by the word "Passport" in the name, but in case you can't, here's what Covid-19 vaccine passport is all about.
It's a document that's (hopefully) going to help global air travel recover quicker than the four years previously estimated.
Here's everything you need to know about Covid-19 vaccine passports, from the who, to the what and why.
The Idea Behind The Covid-19 Vaccine Passport
The global air travel industry is pretty much dead right now.
In 2020, Singapore's arrivals dropped by more than 80% and is expected to stay that way this year.
With Covid-19, countries are now more leery of letting people in because they don't know who is safe, and who isn't.
But with the Covid-19 vaccine, there's now a way of telling who's who, since those who have taken the vaccination are (likely to be) immune against the infectious disease.
The Covid-19 vaccine passport is an official document indicating that the person has received the required Covid-19 vaccine.
Immunity Passports vs Vaccine Passports
Such documents have been talked about since last year, with the World Health Organisation (WHO) mentioning it in Dec 2020.
Then, WHO had said that countries should not issue "immunity passports", which grants individuals more freedom to travel and socialise.
These are usually given to those who have contracted, and recovered, from Covid-19.
Instead, countries could explore "e-vaccination certificates" which can be issued to people who've received the vaccination.
The difference, as far as we can tell from this article, is that there is "not enough evidence" that an "antibody-mediated immunity" is effective enough to guarantee immunity.
But that's in 2020, and WHO has a new stance in 2021, which you'll read about later in the article.
Countries Which Has Warmed Up To The Idea Of Such Documents
On 18 Feb 2021, it was reported that the Kingdom of Bahrain was one of the first countries in the world to issue Covid-19 vaccine passport.
For those unaware, the Kingdom of Bahrain is a Middle-East island country located in the Persian Gulf.
---
Advertisements
---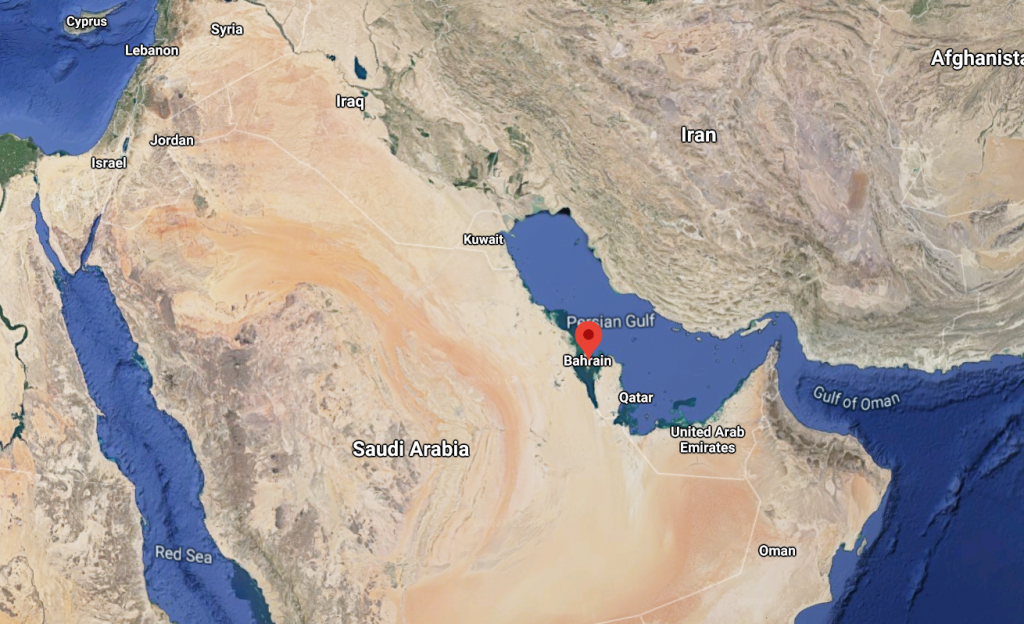 The country's BeAware app, which manages contact tracing as well as vaccination bookings, will function as the passport.
Authorities will be able to confirm the individual's immunity via the app, which includes information such as the vaccine type.
A QR code will bring authorities to the nation's national vaccine register.
Romania is willing to accept travellers based on their vaccination status though they have not issued any of such documents.
In Jan 2021, the nation started allowing travellers in without testing and quarantine as long as the travellers are able to provide an official document proving that they are vaccinated against Covid-19.
The traveller must have received both doses at least 10 days before arrival.
Meanwhile, the UK has also pledged to facilitate Covid-19 vaccine passports for its people travelling overseas if the other country needs it.
However, they will not be using it within their own country.
---
Advertisements
---
Similarly, Iceland has issued vaccination certificates to inoculated Icelanders for international travel back in Jan 2021.
Several more countries, including Greece and Spain, have indicated their interest in it.
Some People Are Against It
So, the idea sounds pretty good, right?
Re-opening to stimulate recovery while remaining safe, that's like having the cake and eating it as well, right?
But some are not convinced that this is the right time to do so.
---
Advertisements
---
The first we're going to talk about is ideological.
It's Not Fair
On Jan 2021, a petition was launched on the British parliament website titled Do Not Roll Out Covid-19 Passports.
As of the time of writing, the petition has garnered 161,042 signatures.
The reason for not rolling out the proposed passport, the petition reads, is because it could be used to discriminate against those who refuse to take the vaccination.
Now, in case you're unaware, UK isn't the only country troubled by discrimination.
---
Advertisements
---
The Singapore government is also aware of such an issue, which is why they have listed out possible drawbacks to not getting vaccinated but have no plans to implement it yet.
After all, if it was implemented, it wouldn't be fair to subgroups here in Singapore who are medically unable to take the vaccination jab.
The Format Of The Passport
Another factor that's stopping Europe from issuing passports, despite some nations calling for it, is the format of said passport.
The passports have to be machine-readable (at countries it's used at), hard to forge and tamper-proof.
Not only that, but they are also unsure about the amount of personal data that should be provided on the document, given that said data will be captured and read by other countries when presented.
---
Advertisements
---
For those unaware, Europe has very stringent personal data protection laws, and even WhatsApp's previously-proposed privacy policy changes did not dare to go against them.
Not Much Is Known About The Covid-19 Vaccine
And finally, the most important (and practical) factor against Covid-19 vaccine passports: there are too many unknowns about the Covid-19 vaccines.
Just as PM Lee previously said, the Covid-19 vaccine is no magical solution.
While some vaccines have shown more than 90% efficacy rate at protecting the vaccinated individual, it wasn't known if the vaccinated individual can carry the virus and infect others.
It also wasn't known how long the protection will last, and whether the protection is effective against new Covid-19 variants.
---
Advertisements
---
On 15 Jan 2021, the World Health Organisation (WHO) says they are opposed to Covid-19 vaccination passports "for the time being".
In other words, Covid-19 vaccination passports might still be a reality, but judging by how the situation looks, it all depends on how much we can uncover about the effectiveness of the vaccines available.
Feature Image: Miriam Doerr Martin Frommherz / Shutterstock.com
Like writing? Goody Feed is looking for writers! Click here for more info!