---
Advertisements

---
CPF Board Adjusts Withdrawal Rules to Combat Rising Scams Targeting Seniors
In Singapore, the rise in scams, especially targeting the elderly, is becoming a pressing concern.
The past year has witnessed a significant increase in the number of seniors falling victim to blatant scams, with their Central Provident Fund (CPF) savings often being the primary target.
Singaporeans have long relied on the CPF savings scheme for long-term, sustainable welfare into their retirement years.
As of 2023, retirees typically have at least $99,400 in their retirement accounts.
The thought of these hard-earned savings being wiped out overnight is both alarming and disheartening.
Online Daily Withdrawal Limit Set to $2,000
In response to this growing issue, CPF has introduced a cap on the daily withdrawal limit for online CPF transactions.
Effective from 30 Nov, this measure will apply to all members aged 55 and older.
The CPF Board, in a recent official statement, also highlighted its intensified efforts to combat scams.
It assures members that CPF savings will only be transferred to verified bank accounts owned by the member. Moreover, immediate notifications of transactions will be sent via SMS or email.
Seniors aged 65 and older are eligible for monthly payouts under the CPF Life scheme.
With a minimum of $99,400 in the retirement account, the estimated monthly payout stands at about $870.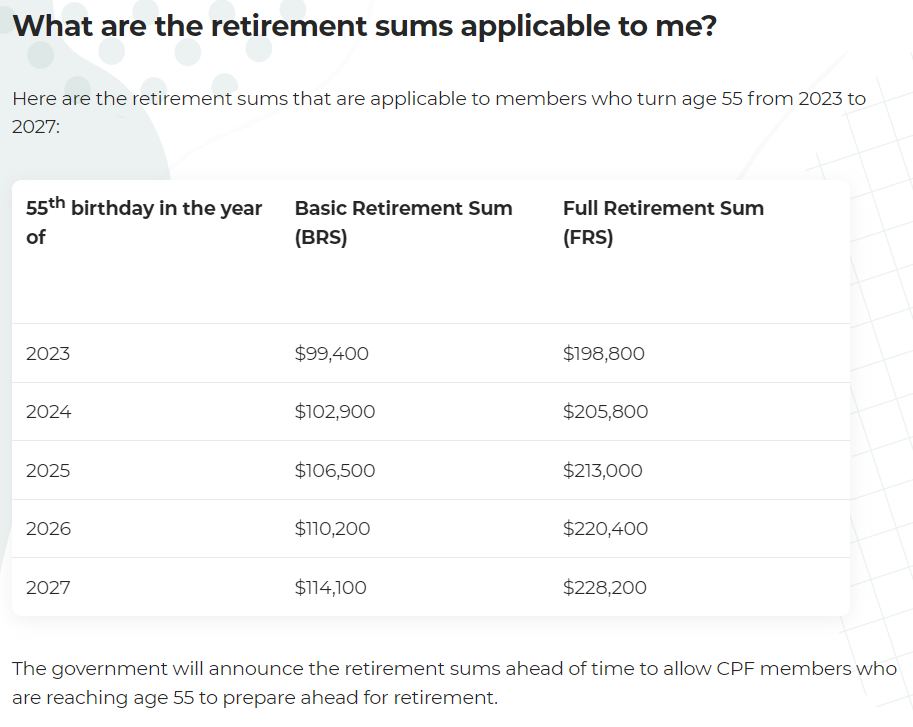 However, members are allowed unconditional withdrawals of up to $5,000, regardless of whether they have met the Full Retirement Sum requirement of $198,800.
Unfortunately, this flexibility could potentially be exploited by scammers.
Procedures for Higher Withdrawal Requests
If members need to withdraw more than the standard $2,000 daily limit, the process is accessible online, with amounts ranging between $0 and $200,000.
To change the daily limit, members must undergo Singpass face verification and a 12-hour cooling period.
Additionally, the portal will prompt members to update their contact and bank account details before making any changes to the withdrawal limits.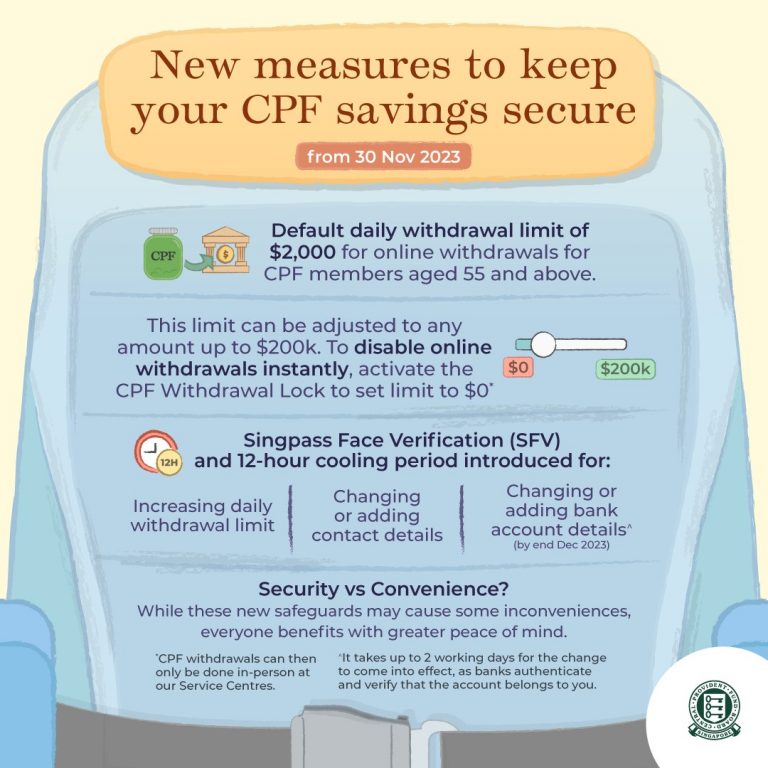 CPF acknowledges that these new measures may cause inconvenience but emphasises their necessity for safeguarding members' financial security.
Nevertheless, CPF advocates for a cautious approach, underlining that it's better to be safe than sorry.
To enhance security further, members can enable the "CPF Withdrawal Lock" feature, which sets the daily withdrawal limit to $0, thereby permitting only in-person withdrawals.
By the end of December, any changes to bank account details will require Singpass facial verification.
New bank accounts will be activated only after a confirmation process with the bank, taking up to two working days.
---
Advertisements

---
Members who suspect they have fallen victim to a scam involving their CPF savings are urged to contact the CPF Board promptly.
You can watch this video to know why scammers like to target Singaporeans:

Fresh grads, you don't need any experience to earn up to $4,200 with this "secret":
Read Also: