---
Advertisements
---
With bars and pubs constantly in the spotlight for breaking COVID-19 regulations, we wouldn't blame you if you wanted to find a safer place to enjoy drinks without a side of Covid-19.
Add to that the 10.30pm drinking curfew and sustained closure of bars or pubs which are unable to operate as F&B establishments, and you're likely to have had your alcohol at home instead these past few months.
Even the days of grabbing a bottle or a bagful at Changi Airport's DFS retail store seem like a faint, faded memory from eons ago.
And it's definitely not possible now with Lotte Duty-Free taking over the space after DFS ceased operations at Changi Airport earlier in June.
Okay, more like just a few months ago but the point remains.
But there's one thing wrong with what I said above:
DFS has moved out from Changi Airport
You can still drink alcohol after 10.30pm
You can no longer buy cheap liquor from DFS
Which do you think it is?
DFS Online Store For Alcohol
Yes, they have a site dedicated to their spirits, wines and beers.
It's a different one from their main site which hosts their usual offerings including beauty and jewellery products, which is still great for those of us who drop by DFS specifically to pick up cult beauty products for ourselves or significant others.
You don't need to wait for your next trip to Changi Airport (not that it's possible anytime soon lah) to get your duty-free spirits or plan your drinks ahead of time to beat the night curfew.
In the fine print under T&Cs, the prices listed are "inclusive of any applicable sales and duties and other taxes".
That said, they do offer promotions as shared on their Facebook page, such as free delivery till next Tuesday for purchases over $150 on selected wines, with tax and duty absorbed by DFS themselves.
We heard you Singapore! We know you haven't had enough. Now you can shop for spirits, wines, beers & more with tax and duty absorbed. Newly launched on SHOP-SINGAPORE.DFS.COM

Posted by DFS Singapore on Wednesday, 24 June 2020
If you're not keen on spending that much for free delivery, fortunately, there are many other discounted offerings available, and the quoted price that you pay which excludes fixed duties and GST tax.
Let me show you a screenshot of their current offerings:
It's as though they're still operating at Changi Airport, to be honest.
---
Advertisements
---
Over 200 wines, beers, and more
Just like with their wide variety of bottles displayed in-store, we're glad to see that they have over 200 items for us to browse lazily through.
And as with the glories of online shopping convenience, you don't even need to decide on the spot.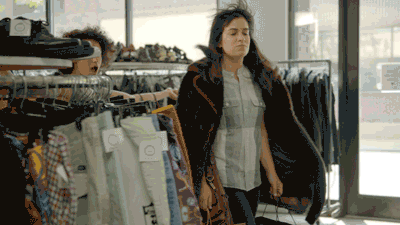 Well, with the end of the year slowly creeping upon us, it's never too early to stock up on a wine or two, even if Covid-19 restrictions remain and celebratory gatherings stay down-sized.
But the bright side, that means more drinks to go round per person. Not too bad lah hor.
---
Advertisements
---
There's also don't say bojio currently going on at VivoCity for beers if you're interested.