Don, don, don, donki, don, don, donki~
Whether you're a fan of their theme song or not, DON DON DONKI is probably one of your favourite places to shop.
With products ranging from sweet potatoes and popular Japanese merchandise to electronics and Breath Palette's flavoured toothpaste, DON DON DONKI literally has something for everyone.
And the great thing about it (and the real reason why so many Singaporeans love it) is that its products are affordable.
But did you know there's a DON DON DONKI card that not only gives you rebates when you shop at the store but also insurance coverage and access to 1,000 airport lounges worldwide?
Cardholders will also get a chance to redeem a pack of free face masks.
Reader: Ok, stop beating around the bush and tell me more about this card!
Your wish is my command.
DON DON DONKI

Has A Diners Club Card
The DON DON DONKI (DONKI) card is a Diners Club card that offers users a wide range of benefits.
It also has that adorable blue penguin on the card, which might be reason enough to get it.
Before we go on, you should know that there are two types of DON DON DONKI Diners Club Cards.
The first is the DON DON DONKI Cobrand Regular Credit Card. Shoppers with these cards will be able to earn a 5% Rebate of up to S$1,000 spent monthly per account on your card at DONKI outlets.
The second is the DON DON DONKI Cobrand $500 Limit Credit Card. Users of this card will be able to earn a 2% Rebate of up to S$500 spent monthly per account on your card at DONKI stores.
---
Advertisements
---
If you're too lazy to do the math, just know this: cardholders can earn up to $560 in cash rebates yearly.
And that's not all.
Card Benefits
As far as we know, Diners Club is the only financial institution that allows an instalment plan for road tax.
Just bought a Honda Vezel and realise the heartbreaking thought of having to pay an extra $700 for road tax?
With the DON DON DONKI Cobrand Credit Card, you can choose to pay $116.67 per month for six months instead.
Other benefits also include being able to draw money at POSB, DBS or Citibank ATM in Singapore (which is a godsend because credit card ATMs can be hard to find) and Buy-Now-Pay-Later instalment-free plans at a wide range of retailers.
Now, the other parts in this section probably don't matter to you so much since global travel is practically dead…
---
Advertisements
---
But it won't be dead forever.
Those who possess the Regular Credit Card will also have free insurance coverage of up to S$1 million in personal accident protection, S$250,000 on-flight personal accident insurance, and travel inconvenience reimbursement.
Cardholders can also earn club reward points when they shop outside DON DON DONKI with their cards.
With these club reward points, cardholders will be able to redeem free gifts, shopping and dining vouchers, and air miles. (S$1 = 1 point).
Imagine earning air miles while you're stuck in Singapore and spending it all when you can finally travel.
---
Advertisements
---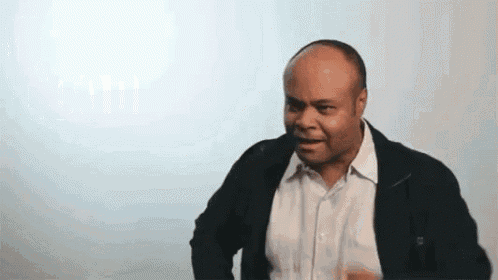 And the best thing about it? Your club reward points will never expire.
Need more? Well, in addition to the perks above, cardholders will get access to 1,000 airport lounges in major cities worldwide including Changi Airport Terminal 1, 2, 3, and 4.
Basic cardholders can enjoy complimentary access to one lounge per year.
Free Pack of Face Masks
As previously mentioned, cardholders will also get a chance to redeem a pack of 5 disposable face masks!
---
Advertisements
---
All you have to do is spend a minimum of $60 (after cash rebate/voucher/discounts) at any DONKI Store (except Changi Airport).
Cardholders can redeem their pack of face masks during the point-of-purchase. And while there's no limit to how many cardholders can redeem these masks per day, it's on a while-stocks-last basis.
Only a redemption for a same-day single receipt is permitted.
You can find out more information here.
---
Advertisements
---
Fees
Now, when a Singaporean comes across a good deal, they'll inevitably ask: how much will it cost me?
Well, you'll be happy to learn that cardholders will have to pay absolutely nothing for the first year!
The subsequent annual fee will be S$180 for Cobrand Regular Credit cardholders and S$28 for Cobrand $500 Limit Credit cardholders.
That's a pretty decent price for all the benefits you're getting, isn't it?
So, what are you waiting for? Apply for your DON DON DONKI card and get your box of free face masks today!
---
Advertisements
---
This article was first published on Goody Feed and written in collaboration with Diners Club.
Like writing? Goody Feed is looking for writers! Click here for more info!