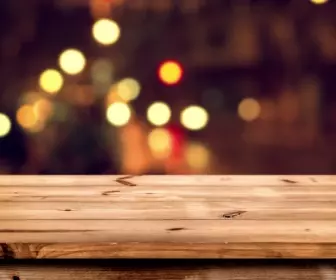 Come on, guys, let's admit this: we set a New Year's Resolution every year, and one of which is this: exercise regularly and lose weight.
Ten years later, we're still setting the same goal.
That's understandable because as working adults, we won't have time to exercise *coughs*excuses*coughs*
---
Advertisements

---
You see, even our fit colleague who's six packs of Coke has to lift when he's working.
But hey: like what a wise man once said, "Even if you don't exercise, at least look like you're exercising."
Because according to a study done by six Goody Feed resident cats, as long as you Instagram yourself in the gym with some fancy sportswear, 99.8% of the viewers would believe that you're exercising. The other 0.2% are bots.
---
Advertisements

---
And another wise man said, "Believe, and you'll achieve."
Then again, how are you going to find some fancy sportswear and yet still Instagram expensive foods?
That's when you should be glad that you've downloaded our app (you're reading this on our app, right?).
I'm here to show you a deal that'll fulfil all your Instagram dreams.
Royal Sporting House Mega Warehouse Sale
The phrase "Warehouse Sale" is enough to attract kiasu Singaporeans like how a rotten lizard would attract ants, but when you add a "Mega" in front?
From today (which is 28 November 2018, by the way) until 2 December 2018, Royal Sporting House would be holding a warehouse sale at 190 Macpherson Road.
If you can't read the description, here goes:
---
Advertisements

---
Gear up for Royal Sporting House's MEGA WAREHOUSE SALE & enjoy up to 80% off on a wide range of sporting goods from Reebok, Adidas, Speedo, Nike, Saucony & more!
Location: 190 Macpherson Road S348548
Date & time: 
28 Nov, 12pm – 6pm
29 Nov – 1 Dec, 10am – 7pm
2 Dec, 10am – 4pm
You can expect up to 80% off for popular brands like Reebok, Adidas, Nike, Asics, Umbro, Diadora, Wilson and more.
Here's the building you should be looking out for:
The nearest MRT Station is Potong Pasir MRT Station, but you'll have to walk about 13 to 15 minutes to reach the building. Well, since you're going to buy sportswear, why not walk, right?
If not, these bus services would stop directly in front of the building: 8, 61, 64, 65, 66, 90, 151 and 154.
---
Advertisements

---
See you there!