Another day, another question about the Covid-19 vaccination answered.
Previously, the Ministry of Health issued two advisories regarding Singapore's Covid-19 vaccination programme.
One is about pregnancy and the vaccination; the other, on the safety of the vaccine on people with chronic conditions.
And now, two days later, DPM Heng Swee Keat took to his Facebook page with a new revelation:
It's Safe for Former Stroke Patients
On 20 Jan 2021, DPM Heng Swee Keat took to Facebook to share his Covid-19 vaccination experience.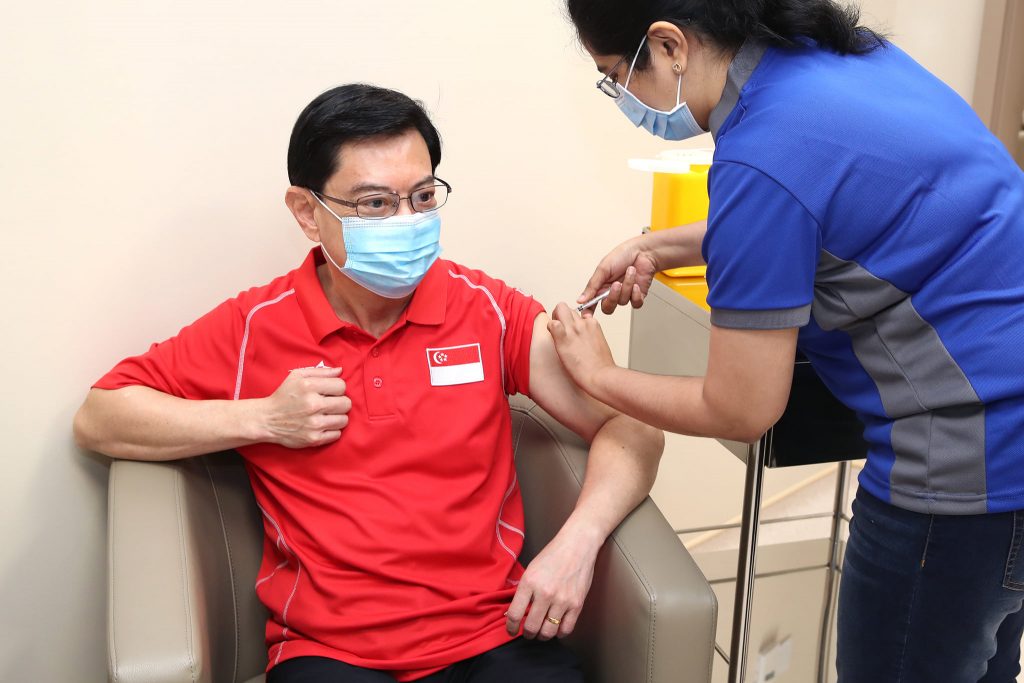 Prior to the jab, he sat down with a doctor to go through the vaccination questionnaire.
The vaccine is safe and effective, even for former stroke patients like him, he shared.
Back in 2016, DPM Heng Swee Keat suffered from a stroke and collapsed during a Cabinet meeting.
It was added that the injection was painless and over in ten seconds.
DPM Heng urges everyone to take the vaccination jab when it becomes available to protect not just you but everyone around you as well.
He will be going for his second jab in three weeks' time.
You can read his full post below:
Here's MOH's Advice for Women Planning a Pregnancy While Taking COVID-19 Vaccine
Previously, it was reported that there are certain subgroups in Singapore that should not take the Covid-19 vaccination jab.
This include:
---
Advertisements
---
Children under the age of 16 years old
People with immunodeficiency conditions
Pregnant women
People with a history of severe allergic reactions
But what happens if you're thinking of getting pregnant and concerned about your turn to get vaccinated?
For women who are planning to conceive, the Ministry of Health (MOH) asks that they wait for one month after receiving the required two vaccination doses.
However, if a woman conceives after the first dosage, it is advised that she does not continue with the second vaccination dosage.
As for why pregnant women should not take the Covid-19 vaccination, the ministry says that there isn't enough "evidence" right now to advise the use of the Covid-19 vaccination on pregnant women.
For those who are pregnant, they are advised to wait until after delivery before getting vaccinated.
"It is recommended that pregnant women defer vaccination until more data become available, or receive vaccination after delivery."
For lactating women, they are advised against breastfeeding for five to seven days after getting the jab.
In a separate advisory, it was added that people with chronic conditions are able to take the Covid-19 vaccination jab.
Feature Image: Facebook (Heng Swee Keat)
Like writing? Goody Feed is looking for writers! Click here for more info!