Looking for a new place to hang out?
Well, you're in luck because Mothership reported that a new cyclist park at East Coast Park was just opened yesterday (23 November). 
This beautiful cyclist park has two different circuits that cater to cyclists of different experience levels – a circuit for beginners who are still learning and one for experienced cyclists. 
There are also new attractions such as a nature playgarden, delicious eateries, and even new retail shops. 
The Two Circuits
These circuits were designed to help people improve their skills, depending on their current skill level. 
The beginner course is 280m long and has gentle slopes to ensure the safety of people who are still in the early stages of learning how to ride a bicycle. 
Conversely, the advanced course is 500m long and it features a track tougher to navigate through with steep slopes, narrow pathways, and rough flooring. 
The National Park Boards have also mentioned that a bike repair shop will be built in the area to help ensure this is a bike rider's haven. 
Have Fun With Nature
The aforementioned nature playgarden was made from high-quality wood and is meant for children to hone their cognitive skills through navigating through the simple obstacle course. 
The obstacle course is made up of logs and boulders that were up-cycled from wood from trees. 
Where To Go For Food
And if you're hungry after you're two-tired to cycle anymore, don't worry because there are so many eateries there to choose from; you will definitely not be disappointed.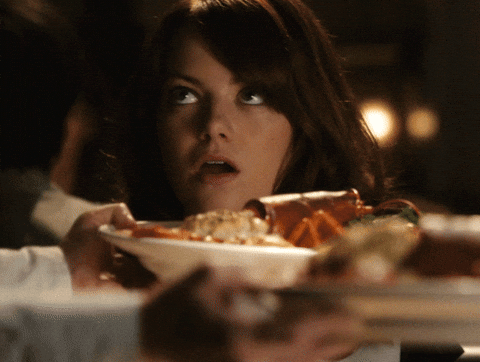 Cafe lovers can rejoice as they are opening an outlet where customers can enjoy a beautiful sea view while digging into their meal.
PS. if you have never tried PS. Cafe, you should because it is scrumptious.
---
Advertisements
---
There are also halal options available at KNS Restaurants.
Take A Seat
If you need to sit down and relax, you can rest on any Terrazzo seat you see and enjoy the beauty of nature.
You will also be glad to know that this cycling park is adequately shady and this was an intentional move by the National Parks Board as they carefully picked the right amount of trees. 
Return Of Big Splash
With this cyclist park opened, it marks the end of the second phase of the plan to rejuvenate the East Coast Park.
So, what's next? 
Many will be glad to know that the iconic Singapore landmark, the Big Splash, is making a comeback in the last phase of this plan. 
And in case you can't remember what it looks like, here it is. 
We can't wait to have a nice waterpark like this again. 
---
Advertisements
---
So what do you think? Will you be paying this cycling park a visit soon? 
Well, don't forget this cycling park is opened already, so don't say bojio hor. 
Like writing? Goody Feed is looking for writers! Click here for more info!