Perhaps the long title of the newest original show that just dropped in Netflix will have your head tilting a little.
Like, is this an adaptation of a popular psychological thriller book, or judging from the title "The Woman in the House Across the Street from the Girl in the Window", does it involve two female protagonists mutually observing each other?
Before we get into what you can expect from the newest show, let's shorten the title to The Woman in the House for brevity's sake from here on out, and let's cut straight to the chase.
A Parody of Psychological Thrillers
Firstly, no, The Woman in the House is not adapted from a book.
Certainly, there is 2021's American film The Woman in the Window which was adapted from a 2018 novel of the same name, and 2016's American psychological thriller film The Girl on the Train, which Emily Blunt starred in…
But the newest Netflix series takes from neither of those, although it is a psychological thriller by technicality  too.
Rather, the newest Netflix show's odd and mouthful title is a wine toast to the psychological thriller genre, and The Woman in the House is a parody of sorts, interweaved with deadpan and dark humour.
The Premise of the Show
Like the aforementioned adapted examples, it features a "woman-in-peril" called Anna—which is played by the lovely Kristen Bell—who is a divorced mother and on-hiatus artist as she mourns the death of her eight-year-old daughter even after three years.
Her coping mechanisms include drinking a mammoth's weight in wine with pills and making casseroles, her social interactions limited to a select few—the postman and her gallery director—as well as the therapy group she attends.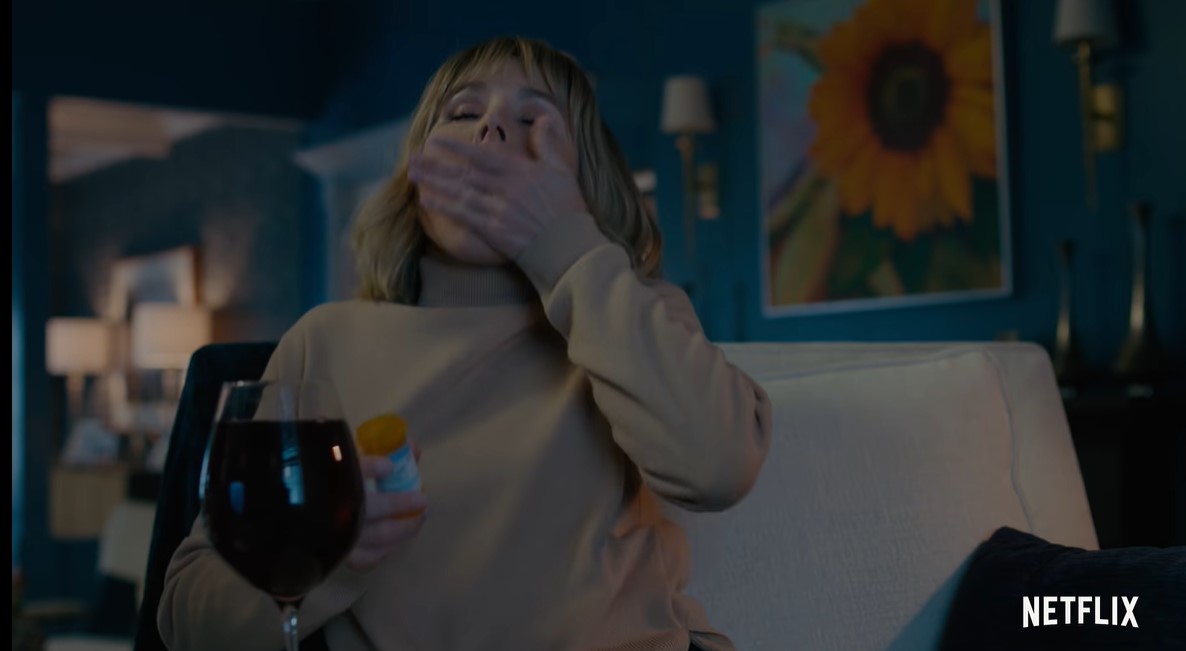 Anna's funereal life, however, is quick to unravel when a new neighbour called Neil moves in, whose daughter reminds her dearly of her own deceased child, and with her intoxicated hallucinations joining the concoction of misery, she starts believing that she has a romantic connection to Neil.
Of course, since The Woman in the House is still a psychological thriller of sorts, therefore the mystery and murder is not too far away—
One night, Anna becomes convinced that she witnessed a murder has taken place in Neil's house, much to the disbelief of everyone around her.
Nevertheless, she's determined to expose the truth even if she has to do it on her own, whilst struggling in the grave and deluded chaos of her own mind.
"If they won't be the detectives, then I will," says Anna.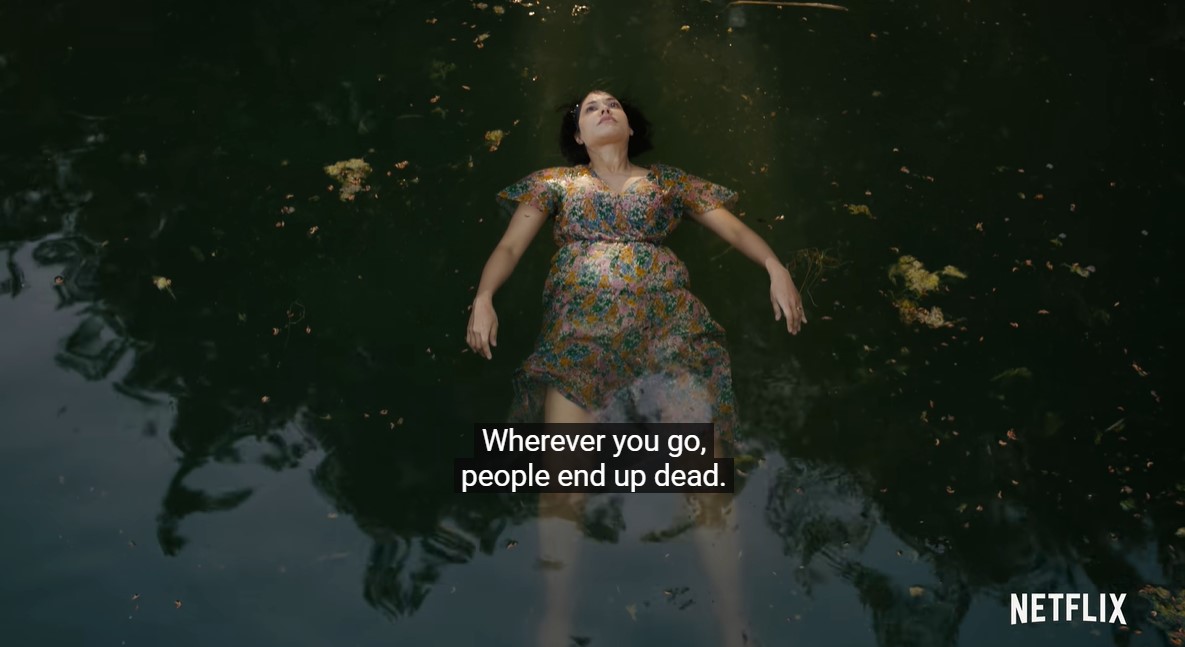 The Highlight of Kristen Bell as Anna
Much of The Woman in the House follows the perspective of the shut-in and alcoholic Anna.
---
Advertisements
---
Although there is nothing humorous about the way Anna is seen actively grieving for her dead daughter, be it her drinking problems, overdosing of pills, or the forgetfulness that her daughter is no longer there, Kristen Bell has a unique way of portraying the character in an exaggerated and dramatic manner that it comes across as satire.
Her melancholy feels tangible, even if it appears strangely.
Anna functioning as the show's centre—a world split between her hallucination and reality—can become an incomprehensible mesh at times, suspended by the mystery that surrounds her.
But Bell has definitely mastered the method of cracking the atmosphere with her deadpan deliveries or her in-character but abnormal reactions, which reminds the audience that this is a parody surrounded by dark humour.
The psychological aspect of the show is driven by obsessive bereavement, odd quirks, and queer fixations.
Overall, Anna is an unreliable narrator at heart, and inconsistent to her core, best exemplified by how she speaks in a British accent even though she's not British then switches back to her actual American accents when she sees fit.
---
Advertisements
---
We are not supposed to trust Anna, but her vulnerability and eccentricity draws us to her, nonetheless.
Join our Telegram channel for more entertaining and informative articles at https://t.me/goodyfeedsg or download the Goody Feed app here: https://goodyfeed.com/app/
Furthermore, The Woman in the House really goes an extra mile in the deliberate redundancy of internal voiceovers, as psychological thrillers are prone to do, but never to this extent, which takes a completely mundane scene and gives it a tang of hysterical flavour.
If anything, the short series is bound to rile a few unexpected chuckles out of you.
General Reviews
In Rotten Tomatoes, The Woman in the House gets a 54% rating whilst it has a score of 6.6/10 on IMDb.
Some critics have risen to comment that the entire show feels drawn-out with a tedious progression due to repetition of running gags that build up to nothing.
---
Advertisements
---
Or in The Guardian's review, it states that the show "is all so tonally flat that intentionally awfully lines such as 'There's so many layers to casseroles. Just like there are many layers to a person', ends up just being awful."
Some opined that had The Woman in the House been made into a more condensed form instead of eight-episodes long, perhaps it might have been a hit, for there is only so long someone can be committed to a singular gag before it turns into monotony.
But a few have stated that they love the melodrama, and the internal and external conflicts present within and around Anna.
For instance, she wishes to go out and investigate but she is often hampered by the fear of the rain, which leads to her collapsing at key moments. Anna might be intoxicated and hallucinating, but she has her instances of astute observation and is capable of piecing together a conclusion by the finale, about whether there had truly been a murder or not.
For anyone who has watched Kristen Bell's previous work as Veronica Mars, a four-season television series about a successful and DIY detective, then her lead role as a haunted and utterly inebriated woman, who is certain that a murder had occurred when it might not have, is funny in itself when it's placed side-by-side in contrast.
---
Advertisements
---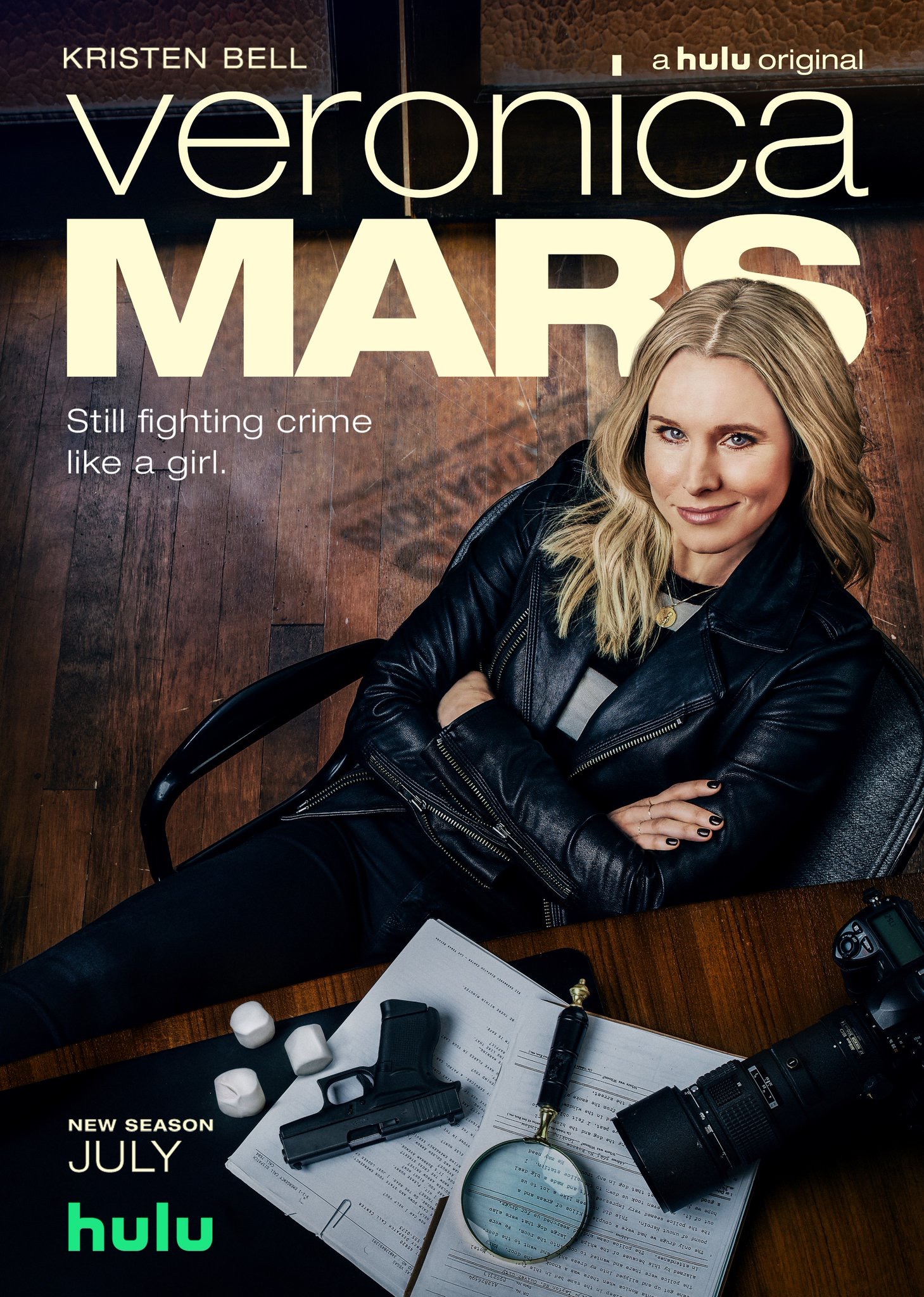 Putting aside the critics' opinions, whether you love or hate The Woman in the House Across the Street from the Girl in the Window, that's ultimately your decision to make after watching the show itself!
Even if psychological thriller isn't your cup of tea per se, Kristen Bell's acclaimed acting might just drag you into the world of fragmented illusions and buried truths. 
Read Also:
Featured Image: Netflix
---
OTRO is closing, and this time, it's confirmed. Here's what you need to know: