---
Advertisements

---
You love them, I love them and all of us at GoodyFeed love them.
And if you don't know what I'm talking about, it's cats.
This is why when we read about news on people helping such felines it always warms our hearts.
And today is one of those days.
Woman in Ang Mo Kio Spends About S$820 a Month to Feed Community Cats While Living on Cleaner's Income
We have a story about a lady who acts as kind of a good samaritan to her community cats.
A post on the Facebook group, Cats & Kittens of Singapore, has shed light on a 67-year-old woman in Ang Mo Kio, known as Aunty Jenny.
She apparently spends roughly S$820 monthly to feed community cats in her estate.
---
Here's Why We Might Not Need to Vote in Presidential Election 2023 After Tharman's Announcement:
---
In fact, she's been doing this for 20 years while surviving on a cleaner's income.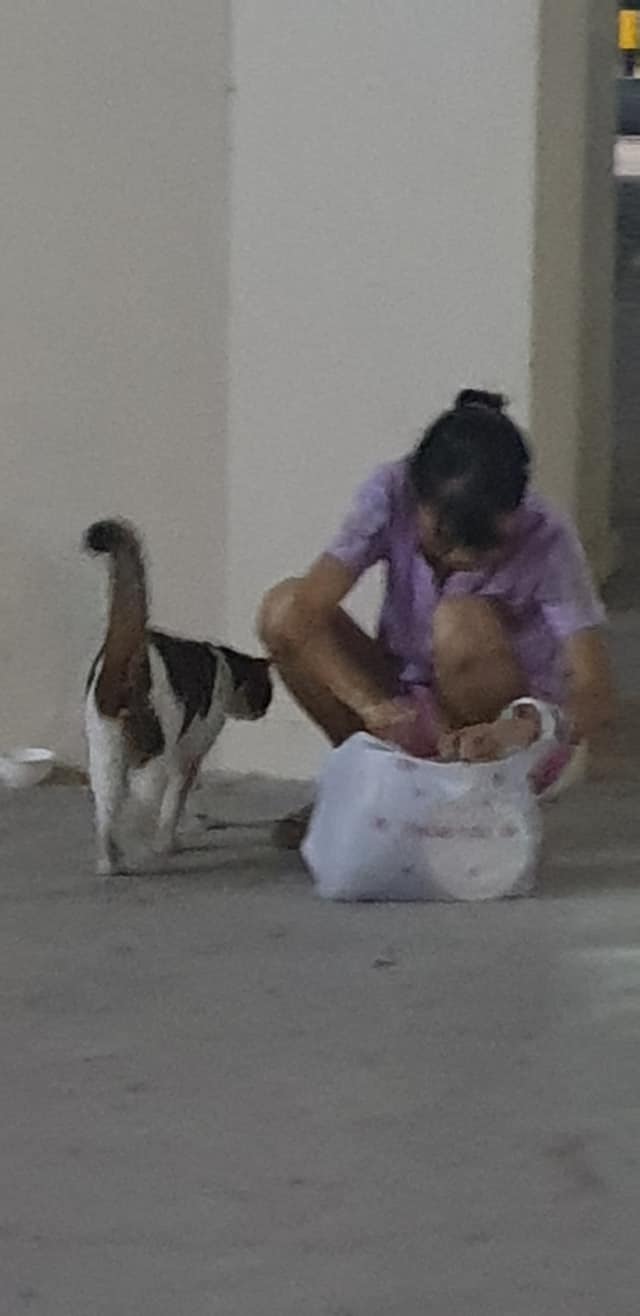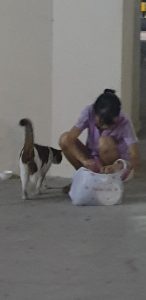 The post, also states that she feeds around 30 cats per day.
Expenses
In the post, the expenses needed for Aunty Jenny to keep this routine was calculated for April.
She would require 20kg of Fancy Feast dry cat food worth S$250, as well as 25 cartons of Fancy Feast and Bistro Cat wet food worth S$570.
---
Advertisements

---
It was then followed up by calls for donations in order to help her.
Just note that if you do want to help, you need to donate to Aunty Jenny's personal savings account and not through other methods like PayNow, as she doesn't use it.
You can either PM the poster for more details, or you can transfer the money to POSB Everyday Savings Account 336-03552-0.
Alternatively, you can PayNow the one who made the post at 98477755 and she'll transfer that money to Aunty Jenny.
If you want to donate cat food directly instead, that's also an option and can check out the post for more details.
Mothership noted that around S$200 were donated as of 14 April and even some cat food too!
So far, the post has been shared around 115 times and has garnered over 100 reactions.
Less Heartwarming Situations
It's always nice to see our local cats being treated well and with respect.
Especially since recently, there've been some pretty ugly incidents.
We recall that on 18 Feb, Nur Hajjar Osman, 35, was heavily fined for abandoning 16 cats in Punggol back in 2019.
---
Advertisements

---
Then, on 10 March, Wednesday, Muhammad Haidhar Zulkifli, 33, was fined S$4,000 for helping her in the act.
They attempted to do so early on in 2019 but were subsequently arrested for the crime.
And recently, in a turn of events, a stray cat had actually damaged a unit owner's car at a condominium in Kembangan.
All of this eventually culminated in a spat between residents and management, which you can read about here.
Featured Image: Facebook (Gwen Low)