---
Advertisements

---
Last week, on 15 March, the Complaint Singapore Instagram page uploaded a post that recounted the incident of a Grab driver getting physically attacked by a female passenger.
On the day of the incident, he had picked up a female passenger at Ang Mo Kio at around 9:30 am.
He was following the route set by his GPS towards her destination in the area around Toa Payoh Central, and as they were reaching, the woman started talking and shouting at him in Chinese.
He did not understand what she was saying, but he thought she was saying something like him taking a longer route and her being late.
He had to jam on the brakes and stop the car when the passenger suddenly began hitting his shoulder.
She continued hitting him after he opened the door, and he immediately returned to the car and drove away.
He realised that he was likely scratched by the woman's fingernails when he saw his arm bleeding afterwards.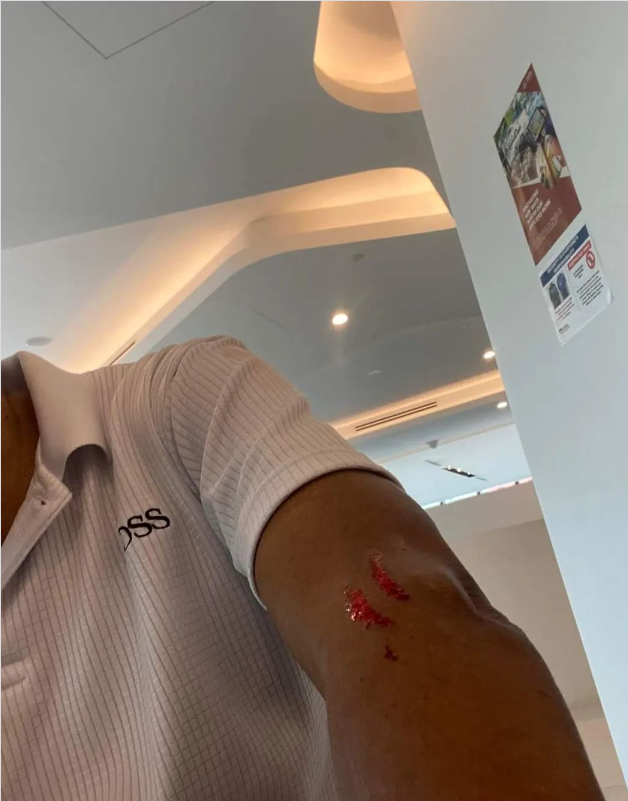 In response to the situation, he went to the doctor to get his wounds treated and reported the incident to Grab.
In a subsequent update to the Instagram post, he shared that the company had notified him that they would contact the female passenger to learn more about what happened.
MustShareNews reached out to Grab for more information, and a company representative said that her account had been suspended temporarily.
The Grab driver had also lodged a police report, but as this was only for recording purposes, the police had asked him to file a court case to receive an injury claim or take action against the rider
View this post on Instagram
Recent Case of Assault By Grab Passenger That Went to Court
In June last year, a 24-year-old man, Timothy Thiranraj Sivaraj, was sentenced to jail for 10 weeks after he had attacked a 41-year-old Grab driver the year before.
As a result of his attack, the driver was eventually diagnosed with a tailbone fracture, bruising on his face and a scratch on his little finger.
The court ordered Thiranraj to provide medical compensation and taking into consideration an unrelated charge, he was sentenced to jail for 10 weeks.

Fresh grads, you don't need any experience to earn up to $4,200 with this "secret":
Read Also: