If you've ever encountered bad food delivery, you'll know how frustrating it is.
Here's a not so fun fact—the ice cream that I ordered for my friend never reached her front door, perhaps the delivery rider took off with the pint of Ben and Jerry's. True story. *insert sad face* I kinda don't blame them, it's ice cream after all.
But a thing worse than disappearing food (and rider) is probably walking up to a mess at your front door that looks like the trail of a drunk milk tea monster.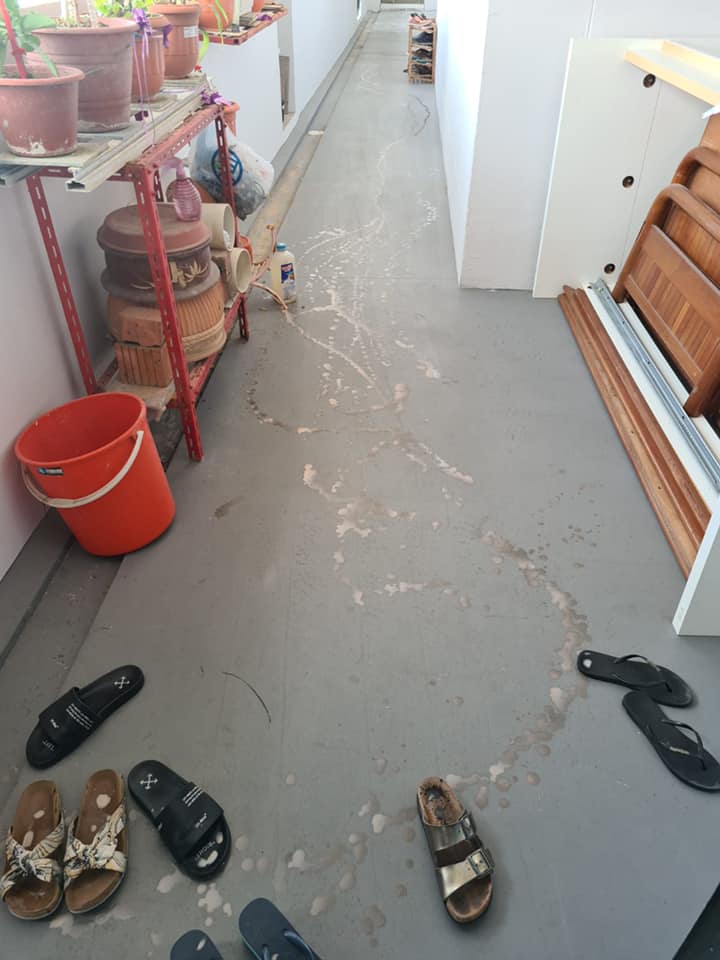 And that's exactly what Ms Tan came face to face to on a Sunday, after ordering drinks from KOI amounting to $34.19 for her guests.
Imagine the sheer horror.
Though she tried to contact foodpanda's customer service, the response was inadequate at best.
At first, foodpanda had offered her a re-delivery of her drinks, which would have solved part of the issue. They had promised to call and re-deliver her order in 45 minutes.
However, the 45-minute wait then turned into an hour. No call was made either. To make matters worse, Ms Tan's neighbour was furious with the mess and she had to clean up after the delivery rider.
The trail also led to the HDB staircase, where Ms Tan discovered that the irresponsible rider had also left the spilt drinks on the stairs instead of throwing them away. The quite literal mess was far from over.
No Use Crying Over Spilled Milk (Tea)
She later tried to get in contact with foodpanda's help service again requesting a refund, especially since the re-delivery was not fulfilled even after 2 hours.
As Ms Tan had used a foodpanda voucher worth $30, they were unable to refund her the full amount and instead offered a $4 voucher and a $30 code (with minimum spending of $35). Big oof.
It's like finding 4 extra marks in your test (which is great!) but your teacher forgot to teach 30 marks worth of content so you just died anyway.
Ultimately, she resorted to creating a Facebook post to warn others about her experience, and to "[c]onsider Grabfood instead." Despite this, Ms Tan did recognise that it was her bad experience with foodpanda and that "there are good [services] provided by riders from FP and bad service provided by Grab riders."
Read her full post here:
---
Advertisements
---
Foodpanda's Response
As of today, 10 February, foodpanda has suspended the rider and issued them a warning.
The food delivery site has also apologised to Ms Tan and promised to do their best to prevent such incidents from occurring again.
Here is their statement in full:
We are truly sorry for the unfortunate incident that Ms Tan experienced. We are currently looking into the matter, and will take the relevant steps to ensure that riders adhere to protocols when delivering food. We will do our utmost to avoid a similar incident in future.
The rider has also been suspended and given a warning.
Hopefully, this fiasco will never happen to you when you order food delivery, or else you'll have to deal with the irksome customer support.
Nevertheless, the majority of delivery riders are ones who work relentlessly during this pandemic in order to deliver our orders to us. Here's one of the heroes in action!
Feature Image: Facebook
Like writing? Goody Feed is looking for writers! Click here for more info!