Everyone should know that having good quality sleep is essential to maintain excellent health in the long run, and the quality of your mattress actually helps you to get that essential sleep.
Investing in a great quality mattress is seriously a life-saver choice, and no, it isn't necessarily expensive.
What I meant is that you can keep an eye out for sales, and lucky for you, Four Star will be celebrating the opening of its new Gallery Store at Woodlands by throwing a Grand Opening Sale.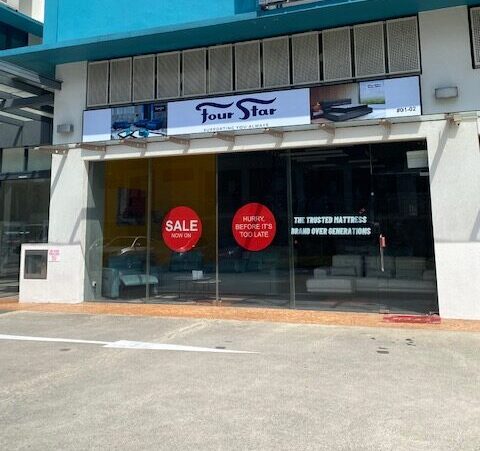 Four Star's Great Sale
From 29 March to 2 April, you can enjoy up to 80% storewide discount on all their bed products, including premium mattresses, high-quality bed frames, hydraulic storage beds, and pull-out beds, in the new store.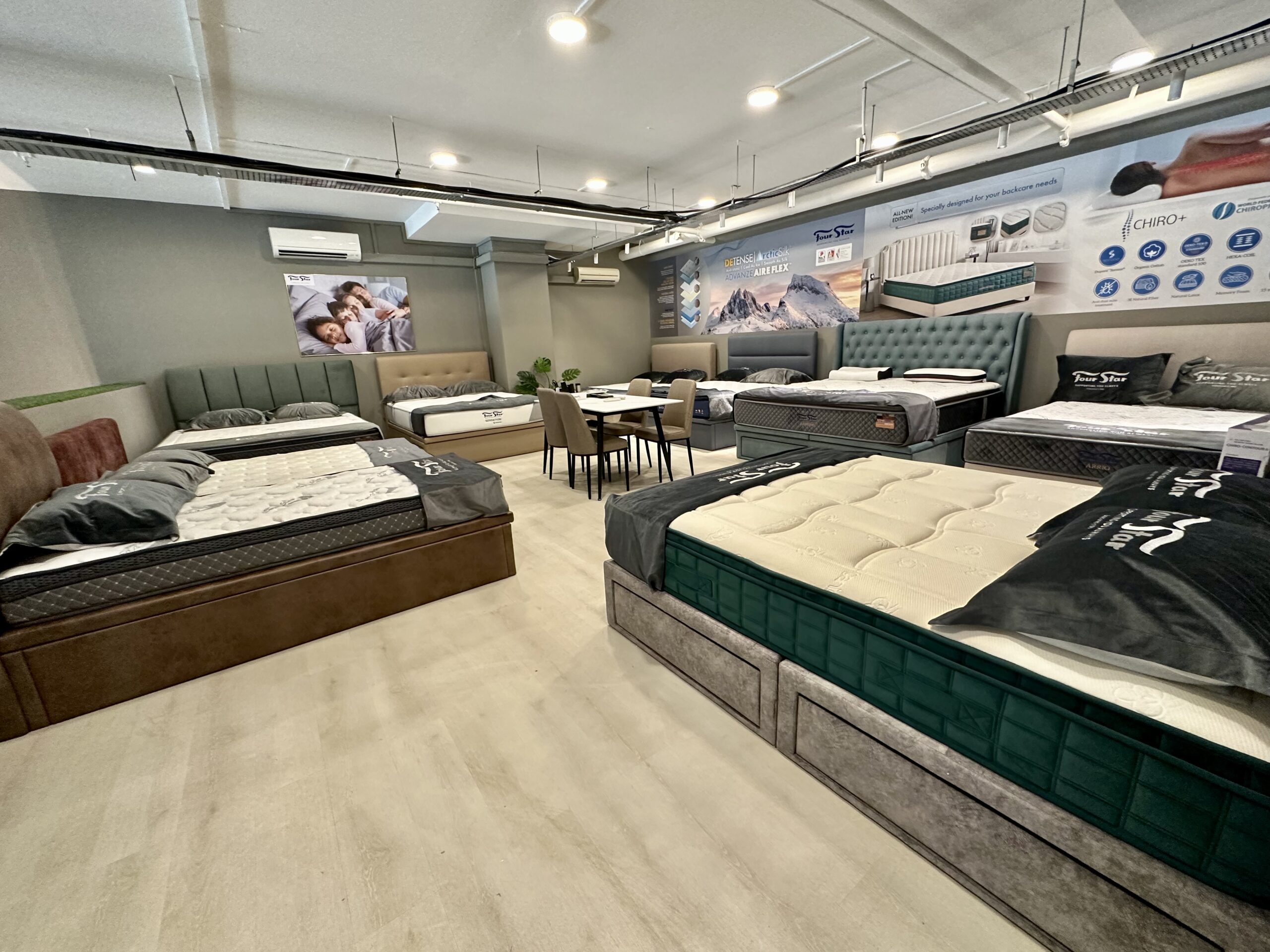 Customers can choose from various Premium Label Mattresses they offer, such as DETENSE ArcticSilk , CHIRO+ and Tencel. Each mattress is purposely designed to solve different types of sleep issues, so there is bound to be one that suits your needs.
And no, you won't need to break the bank for the mattresses as prices start from
$199 for a Single
$299 for Super Single
$399 for Queen
$499 for a King size.
So, what can you expect?
DETENSE ArcticSilk
The DETENSE ArcticSilk Advanze Aire Flex mattresses are designed to retain a signature silk feel that feels cool to the touch and disperses heat fast, making it great for those with high body temperatures.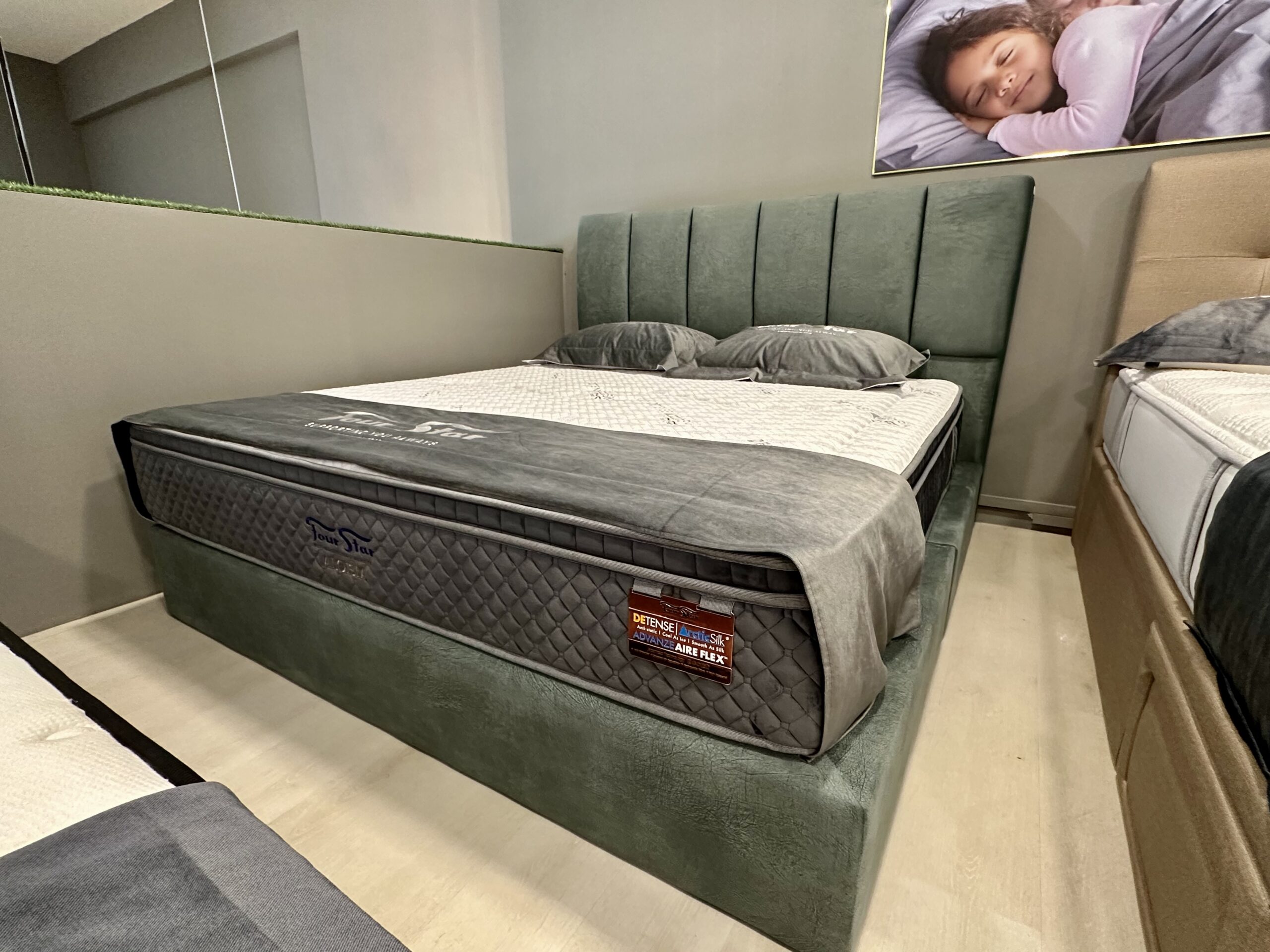 It has also passed the strongest tests for compressions by the Japanese Industrial Standard Committee, ensuring that the mattress is breathable and durable.
Other benefits include its anti-static feature that discharges static electricity built up from constant usage of electrical appliances/ environment from our body, thus reducing muscle tension. A bonus point is that the feature helps repel dust as well!
The mattress design also decreases stress and nerve discomfort by minimizing tossing and turning, providing a deeper and more relaxed sleep. And better sleep means better concentration during the day!
CHIRO+ Series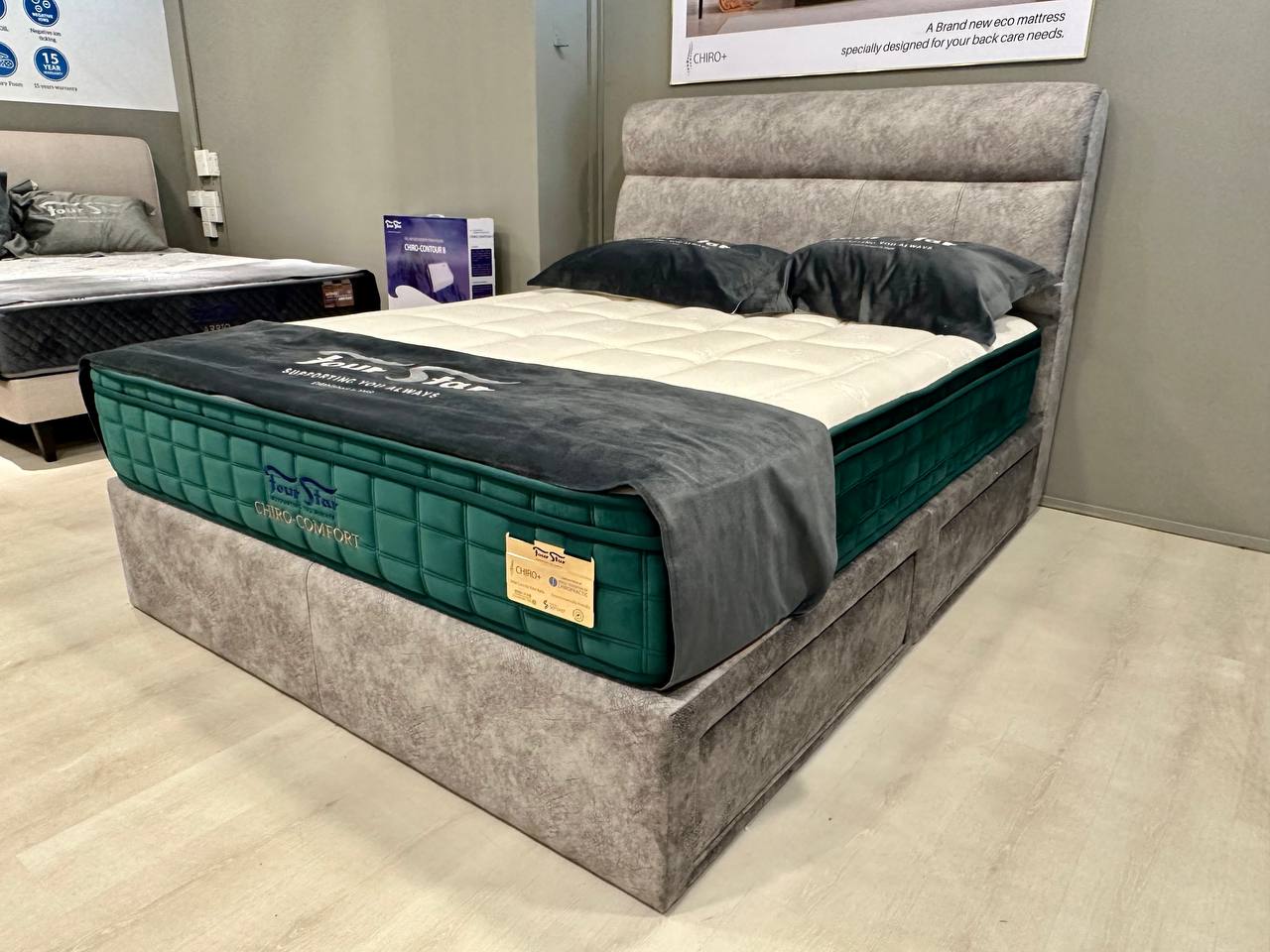 The Four Star's CHIRO+ Series is a back care mattress catered to those with back issues.
The firmness and durability of the mattresses are specifically designed to support one's posture and care for one's back by providing optimal spinal support while you sleep.
Tencel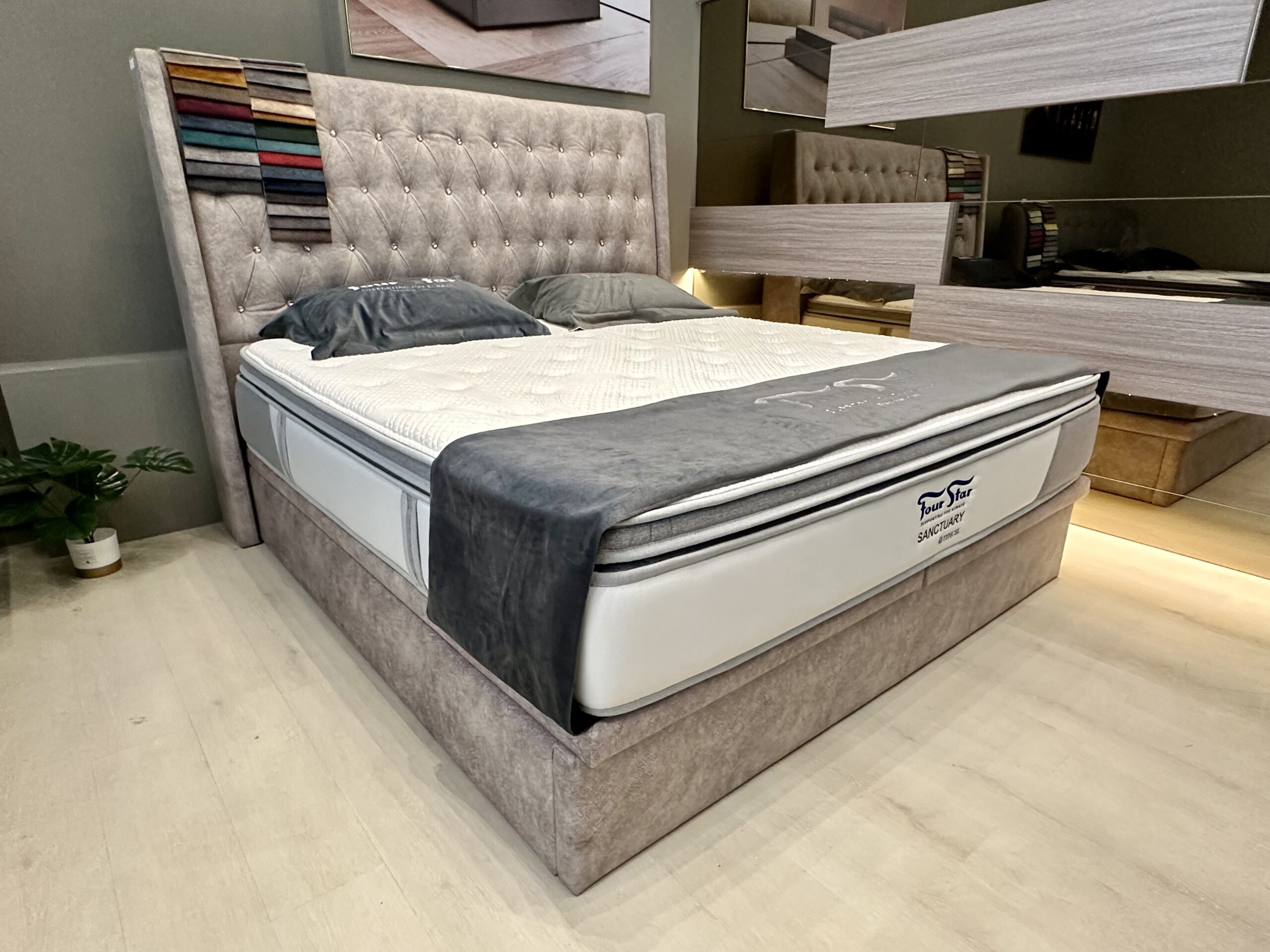 If you prefer something more straightforward and/or environmentally conscious, consider getting the Tencel Mattresses instead. It's made with a soft, breathable and environmentally friendly fabric with latex and memory foam.
On top of its simple design, it's also great for those with sensitive skin.
Bedframes
Besides mattresses, do check out Four Star's bedframes and storage beds.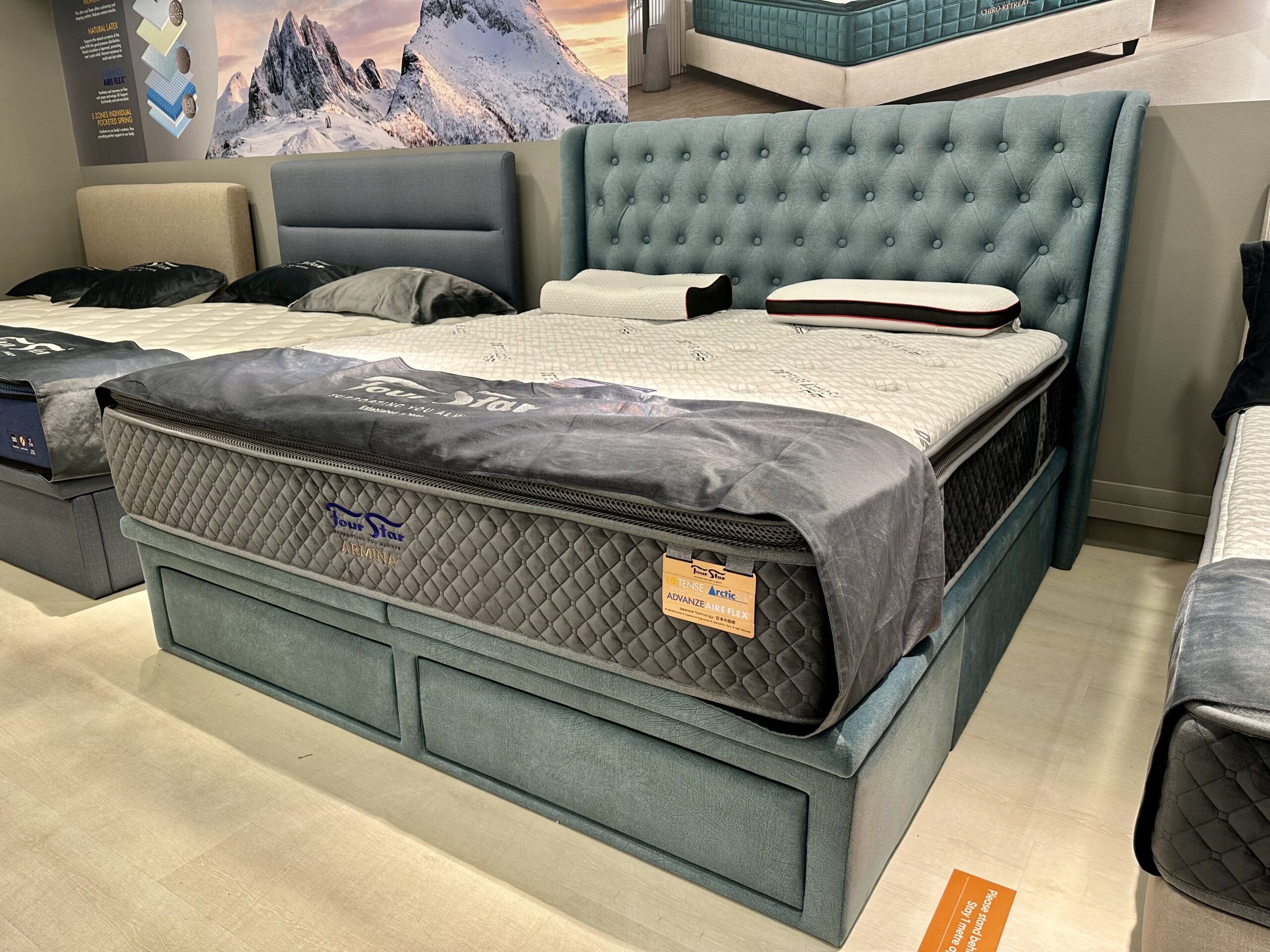 Their bedframes come with a headboard that is fitted to Divan bases, made using durable and sturdy wooden frames.
Don't worry; the bedframe isn't limited to one design. Customers are also given the option to choose between synthetic leather and fabric materials or wooden and metal legs for their frames.
Storage Beds & Pull Out Beds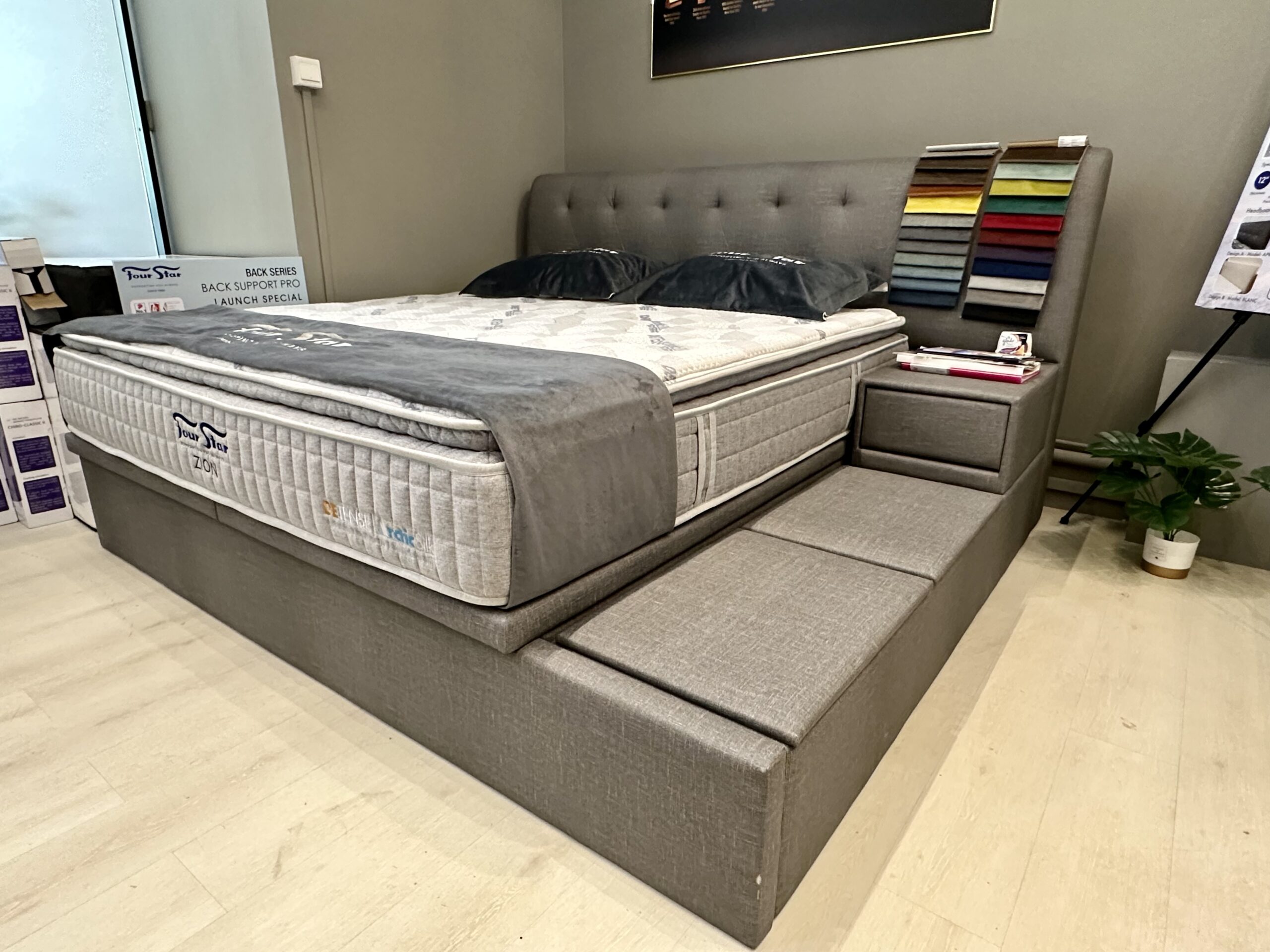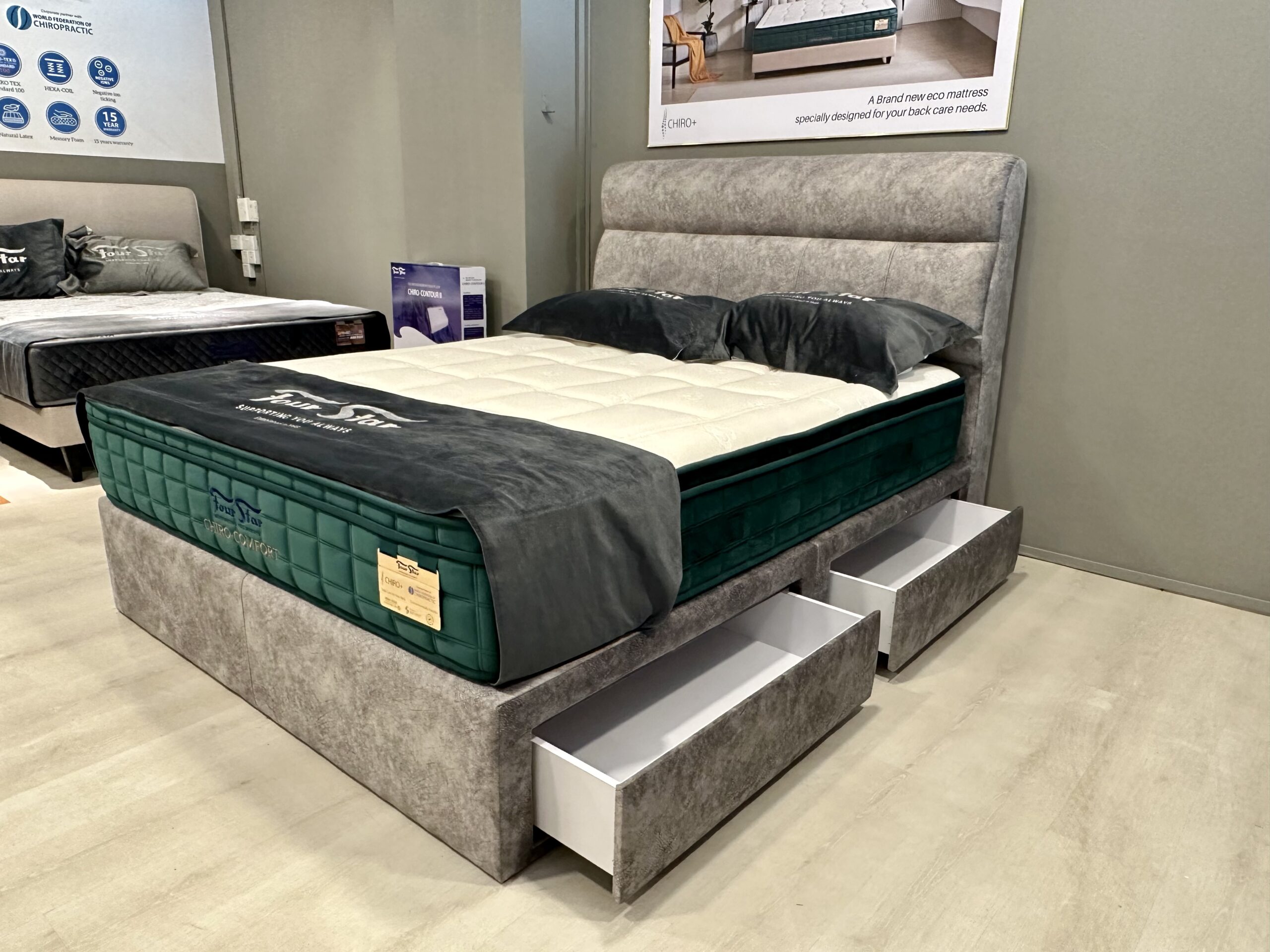 The bedframes for these products are equipped with German Hydraulic lift systems that allow customers to lift the bed and store their belongings easily—perfect for the pigeon holes called HDB flats that we live in.
The best part? Its German hydraulic lift system comes with a 10-year warranty, which means you're basically secured for the next decade, or until you sell your BTO flat after you've served your Minimum Occupation Period.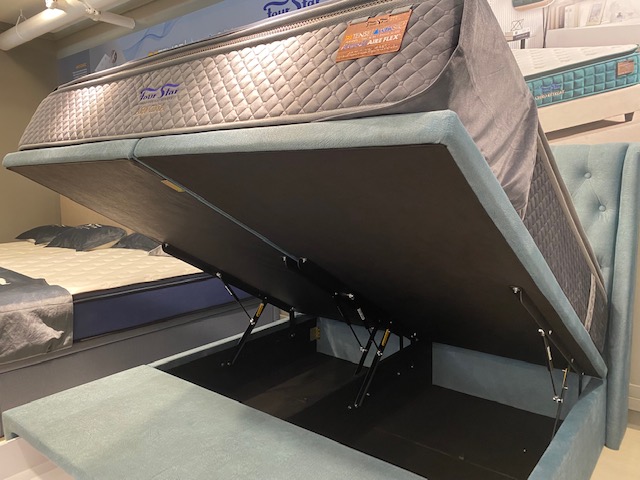 Customers can also opt for synthetic leather or fabric for the bed frame.
Other Furniture and Deals 
In addition to their mattresses and bed frames, other featured items include fabric & European leather sofas, coffee tables, dining seats, TV consoles, and so much more.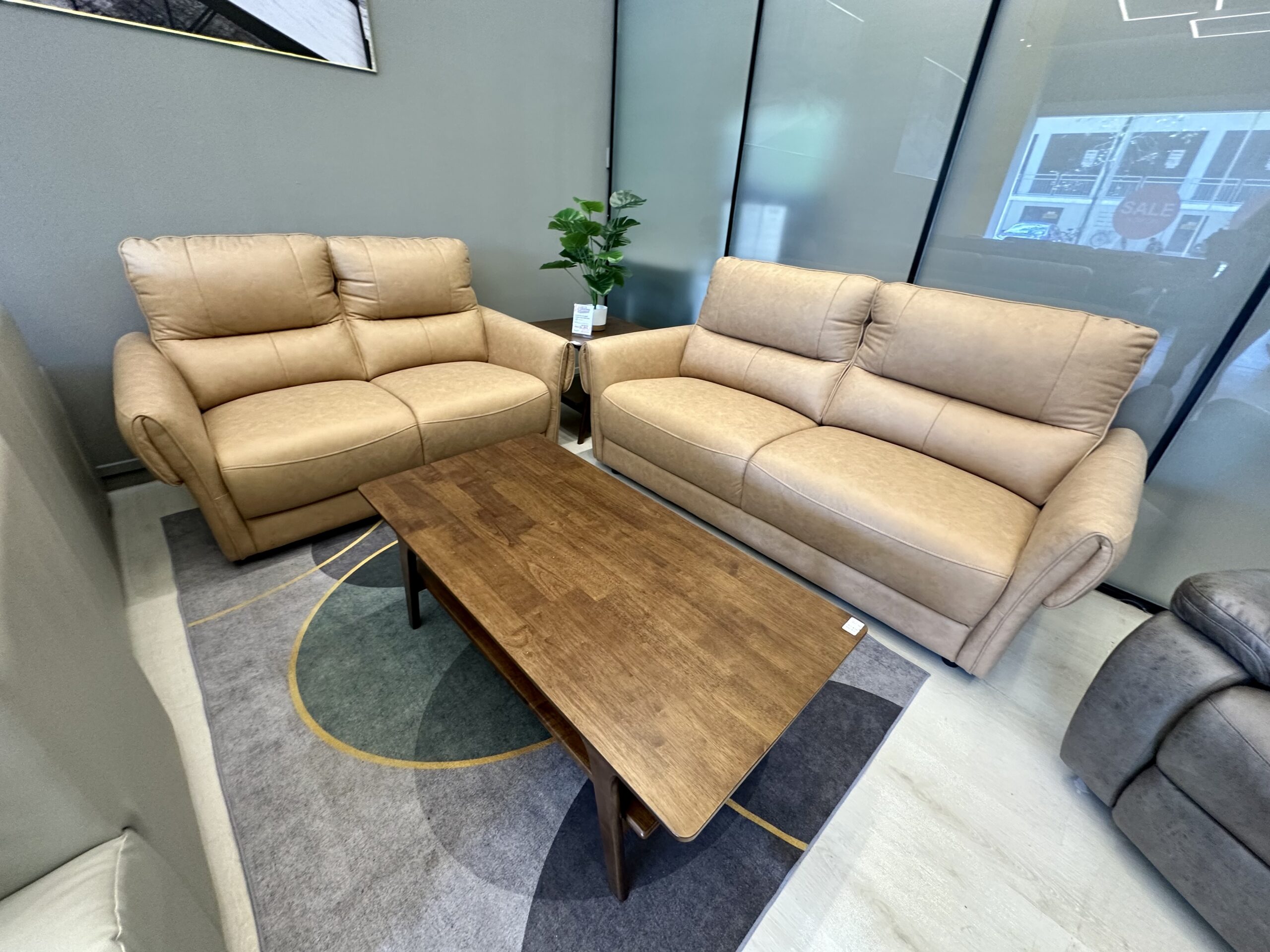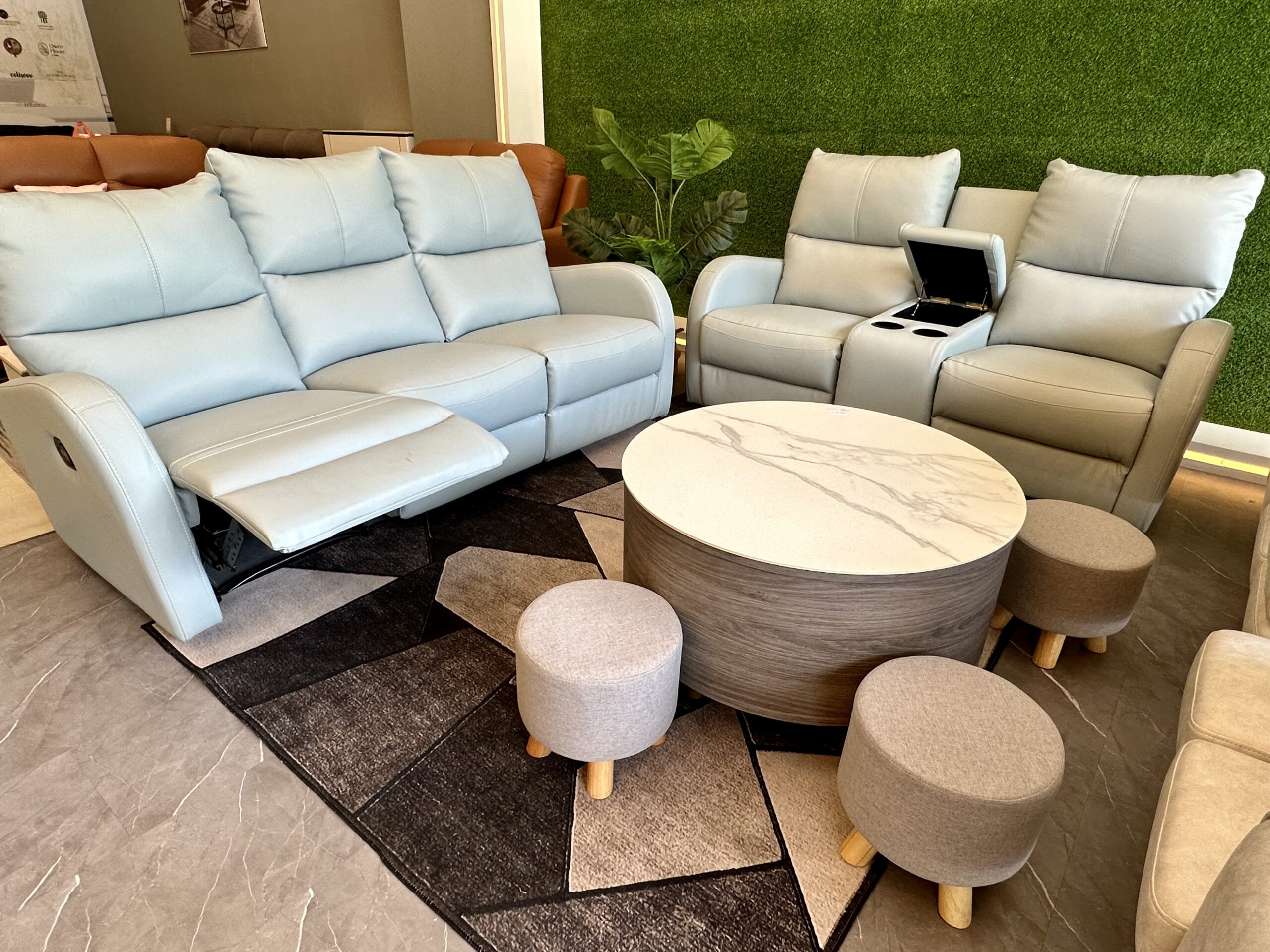 And you know what's sweeter than product discounts? Additional deals beyond just your purchases.
Customers who shop during this sales period will receive certain items for free, such as:
Free Novita Cordless Vaccum Cleaner
Free WMF Inspiration 4pcs Cookware Set
Free Four Star bedding accessories worth S$700 with purchase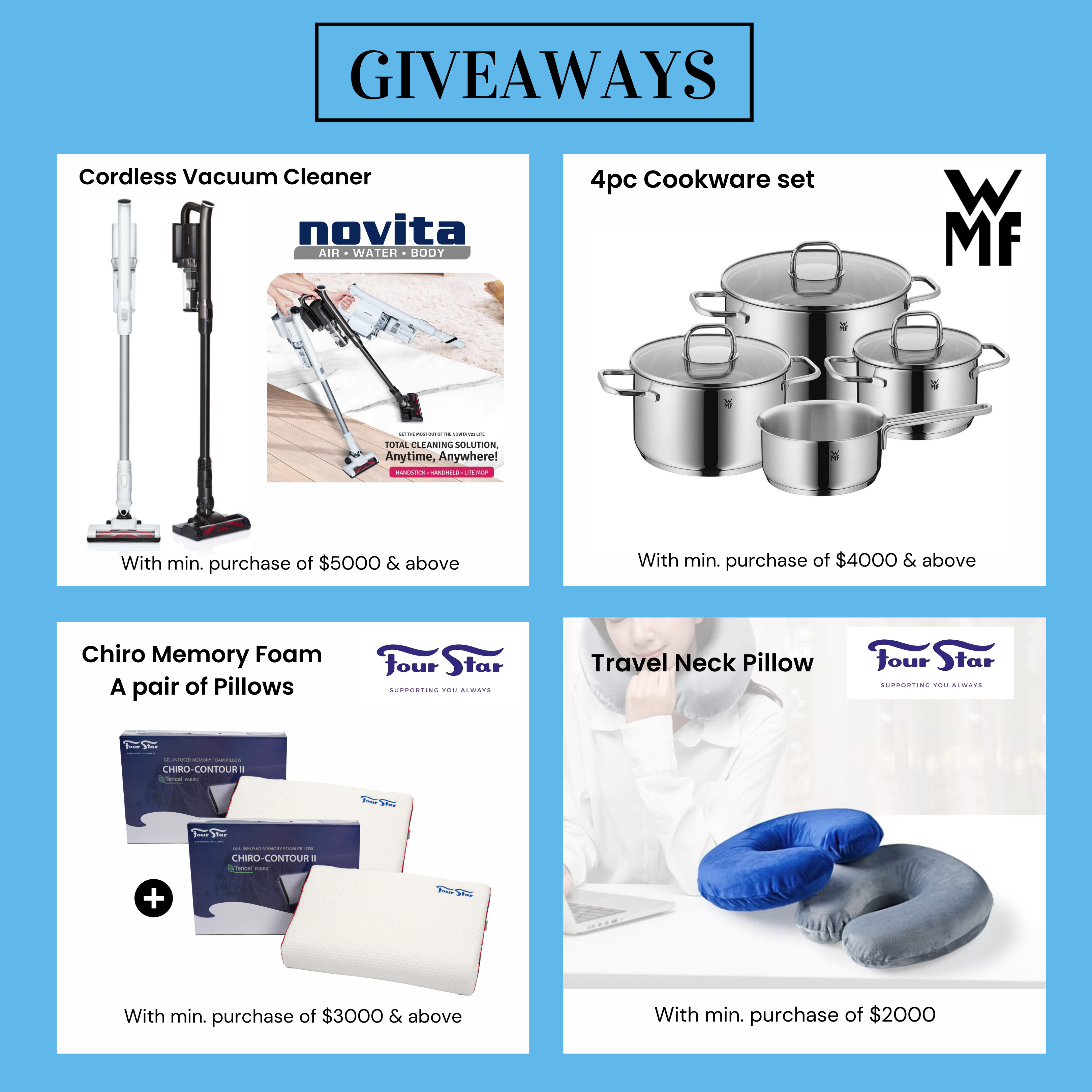 Besides free goodies, customers will also receive up to a 15-year warranty for all premium mattresses and a free extended warranty for all sofas.
The deals don't end there. Gosh, it's like Christmas, but in March. 
If you can afford to wait, the products you purchase will be delivered for free (yes, free!). Or if you need them urgently, there's a free taxi claim (Grab, Gojek or whatever) and parking upon checkout.
Did I mention that there's 0% GST? And a 0% instalment plan for DBS/POSB credit cards? Oops, did that convince you to come down?
Here are the details for the gallery:
Address: Woodlands 11 Close, #01-02, Woodlands 11, Singapore 737853 (10 minutes' walk from Admiralty MRT station)
Hotlines:
WhatApps/call 9234 4442 (Mattress & Bedframes)
WhatApps/call 8111 6169 (Sofa & Other Furniture)
Opening Hours: 11 AM to 9 PM
There will be ample parking space for all, so do head down to catch this insane sale you definitely don't want to miss.
This article was first published on Goody Feed and written in collaboration with Four Star.