Not too long ago, we reported that several gang members were arrested in April for breaching the safe-distancing measures.
What did they do, you might wonder?
One gang member had more than over 10 individuals attend his father's funeral. According to this press release dated 24 March, the Ministry of Health (MOH) advised the public to limit the attendance of funerals and wakes to family members "as far as possible" and to have 10 people or less at any point.
But that's not all that happened.
According to The Straits Times, the gang members shouted out their gang slogan three times as a part of the gang ritual.
Which err… is honestly not the smartest thing to do.
So, what happened?
All caught on camera
Lim Wei Xuan, 26, invited several gang members to his father's funeral which was held at a pavilion at Block 37 Circuit Road on 5 April 2020.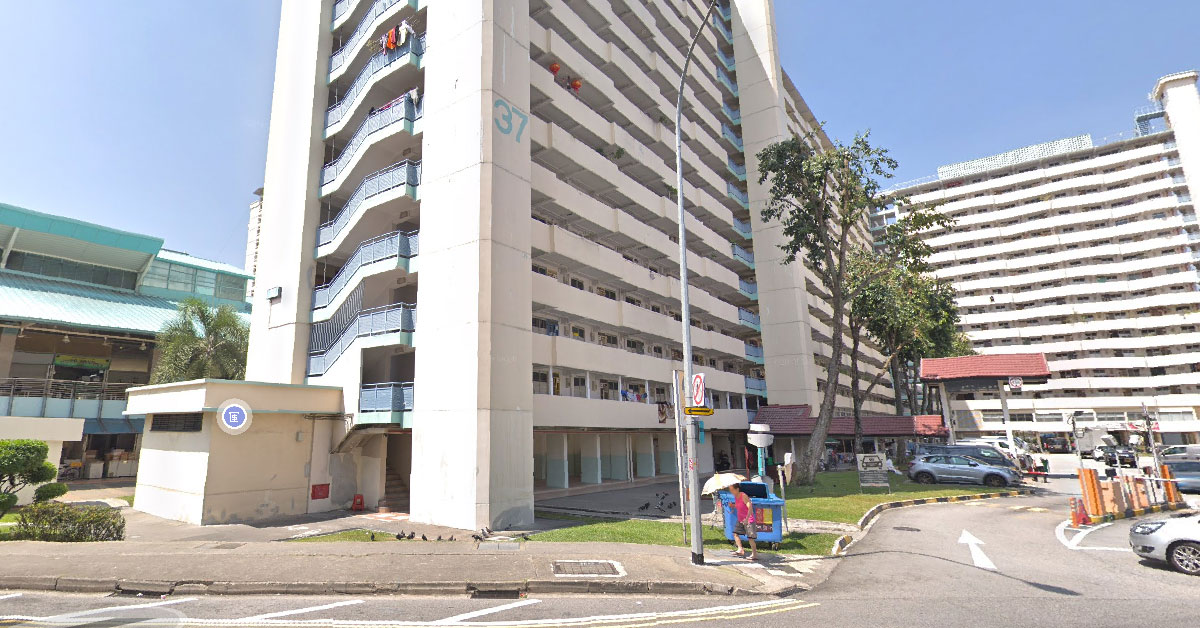 Supposedly, the gang members gathered in front of the altar and one of them began reciting the "secret society's poem".
Alvin Mo Boon Heng, 35, then places some joss sticks at the altar and the men began shouting out gang slogans.
One of the deceased's family members apparently recorded the whole thing and shared it with other family members on WhatsApp.
By now we should all know that forwarding videos on WhatsApp is extremely easy, especially when you're one of those aunties constantly spreading videos and fake news to people.
Perhaps due to the WhatsApp Aunties skills when it comes to sharing things, the police soon found out about the 22-second video and arrested the gang members shortly afterwards.
The Sentence
Not only had Lim admitted to the court for breaching safe distancing measures, he also pleaded guilty being a member of the gang as well as inviting Luo Junyuan, 24, to become a member of the same gang back in 2017.
On Thursday, 15 October, Lim was sentenced to a six months and two weeks' jail.
---
Advertisements
---
Luo has also admitted to being a member of the gang and for taking part in the gathering. He was sentenced to two months and two weeks' jail.
Mo, one of the gang's headmen, also pleaded guilty of being a member of the gang and for recruiting Lim in 2017.
Currently, Lim, Luo and Mo are out on bail of $15,000 each.
Lim may also be fined up to S$10,000, jailed up to six months or both for breaching safe-distancing measures.
Facts about secret societies
The definition of a society, according to the Societies Act, is any club, company, partnership or association of 10 or more persons, whatever its nature or object.
According to Singapore Legal Advice, a society is deemed "unlawful" if it is not a registered society with the Registry of Societies.
---
Advertisements
---
If found guilty, offenders can face up to a $5,000 fine and/or be imprisoned for up to 3 years.
In other words, it is obviously not the best idea to join a gang, no matter how "cool" it may seem.
If you or someone you know is struggling to leave a gang, do contact the Secret Societies Branch under the Singapore Police Force at their hotline 6435 0000.
Alternatively, you can consider the Streetwise Programme which targets youths who are associated with gangs.
Like writing? Goody Feed is looking for writers! Click here for more info!