A 3.5L glass may sound unnecessarily large and redundant, but that's only so if you fill it up with, say, herbal tea or medicinal tonic.
In that case, it would certainly prove to be a giant cup of needlessness, and it would probably be better off in a pantry somewhere, never to be used.
But what if you forgo the nasty-tasting solution and instead opt for something a little tastier or more indulgent? Something a little like…
Beer?
Well, folks, in that case…
The 3.5L glass would have truly garnered a whole new meaning to its existence.
Coffeeshop Has 3.5L Glass of Beer to Drink Direct from $65
A kopitiam in Sembawang is currently offering the unbelievable:
A towering 3.5 litre glass that's filled with nothing but hopes, dreams and a very distinct Belgian Hoegaarden liquid.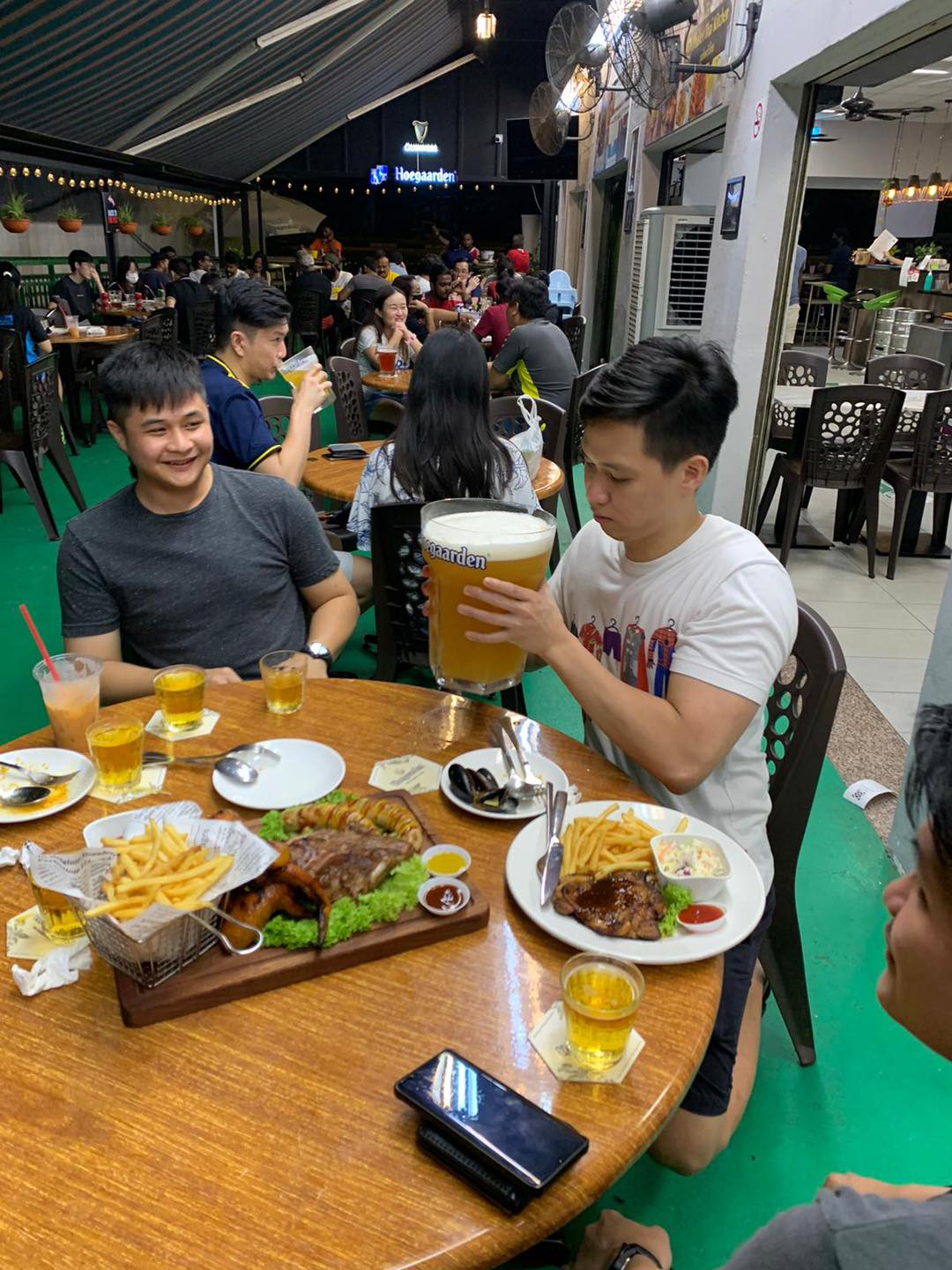 Talk about a massive dose of indulgence.
Located at The Patio, a self-proclaimed modern kopitiam, the 3.5L revelation was unveiled on its Facebook page to roaring reception.
For $65, patrons are entitled to a ginormous glass entailing not less than 3.5L of their fave beverage.
They are allowed to choose between wheat or rosée upon order.
According to The Patio, it's perfect as a celebratory gesture or an Instagram flex.

And it seems that if anything else, Netizens have certainly been drawn to it like moths to a flame, with over 1.3k shares.
---
Advertisements
---

While we're on the topic, comments have also been largely forthcoming…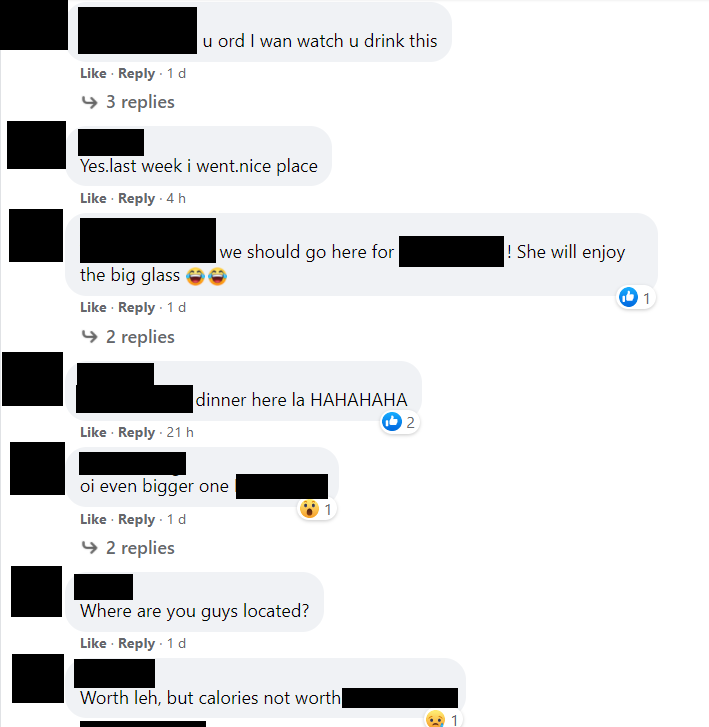 With a huge dose of humour in between.


---
Advertisements
---
Though one should note that in the end, the 'challenge' entails no real benefit.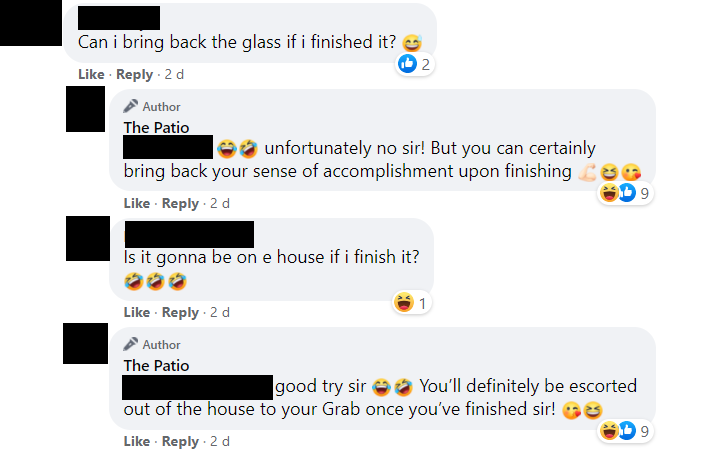 And some Netizens have been quick to acknowledge the negative side of the 'challenge'.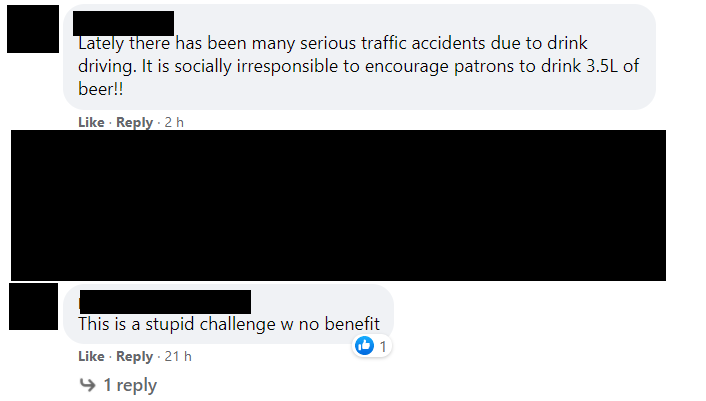 Details
Even so, we all know that there's no stopping all the beer-hungry Netizens out there.
---
Advertisements
---
And we can sense that this particular 3.5L "challenge", if anything else, would probably constitute a fun activity between friends on a chill Friday night.
As such, here are the details if you're planning to hop by anytime soon.
The Patio
Address: 1018 Sembawang Rd, Singapore 758495
Opening hours: 11am-1am daily (remember: alcoholic drinks can't be sold and or consumed after 10:30pm)
---
Advertisements
---
Nearest MRT: Canberra
Featured Image: Facebook (The Patio)