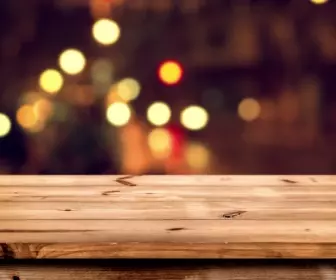 Update on 3 August 2017: Ginger @ PARKROYAL on Beach Road has kindly extended the promotion to 30 September 2017 due to overwhelming support! The promotion will end on 30 September 2017 instead of 31 August 2017, so wait no more: chiong there now!
We, Singaporeans love our buffets, don't we? Pay a certain amount of money and you can go all out on the food without worrying about your wallet.
But you know what Singaporeans love more? Buffets that are value-for-money.
If you're like those I talked about above, then you'll love what I'm going to say next.
Ginger @ PARKROYAL on Beach Road Buffet With Fresh Lobsters and The Best of Singaporean Flavours
PARKROYAL on Beach Road has a new restaurant called Ginger which offers the best of local fares.
Expect the best Chinese, Malay, Indian and Peranakan dishes with roots in traditional Asian cooking.
And if you love their crabs, don't worry. They still have a few signature crab dishes (chilli crab and salted egg crab) in the buffet line.
Plus. Lobsters. 'Nuff said.
Because we are BFF with PARKROYAL on Beach Road (read: we cried and begged), they decided to give Goody Feed readers a promo for their new buffet.
From today until 30 September 2017, you can enjoy a buffet lunch (Sat & Sun only) or buffet dinner (Mon-Sun) with lobsters, crabs and delicious local flavours for just $42++ instead of $58++.
Reservation is required.
Simply make your reservation with the restaurant at +65 6505 5710 or [email protected] and quote "Goody Feed x Ginger" to enjoy the deal.
Now, here's what you're really paying for.
Love fresh seafood? Then you got to check out their seafood on ice with fresh lobsters, mussels, clams and crabs!
And make sure you don't miss out on the Crustacean Hotpot when you're there.
I'm talking about lobsters, crabs, mussels and clams, all soaked in a flavorful broth that you can never get enough of.
Make sure you visit their live station where chefs will cook your food right in front of you.
Let me tell you, orh ah jian (oyster omelette) has never been so exciting.
Not a fan of seafood? It's okay because there are many other choices in the buffet line too
The restaurant prides itself on providing the best of Singapore flavours all under one roof.
Look forward to fan favourites like satay, beef cheek rendang, laksa, the live carving station, cendol and more!
Even make-it-yourself rojak station where you can go all you tiao if you want.
Make sure you don't miss out on their bak kut teh. It's not the usually peppery version that's found in Singapore but the herbal ones that are mostly found in Malaysia.
Boiled for eight hours to perfection, I must add. Perfect.
Delicious Ice Cream that can't be found anywhere else
Most buffet lines offer ice cream. But not all buffet lines offer Gula Melaka and lemongrass ice cream.
Make sure to leave some space in your stomach for desserts because their ice cream is to die for. Especially the Gula Melaka flavoured ice cream.
Here's a tip: Eat the Gula Melaka ice cream together with the ondeh-ondeh that is provided in the dessert section. You'll die happy.
What are you waiting for?
Still can't visualize what you'll get when you're here? Here's a video that will convince you to rush down there immediately.
Free-flow lobsters on ice, Crustacean hotpot filled with crabs, lobsters and more, local delights like oyster omelette, herbal bak kut teh, and more for just $42++?
Time to jio all your friends for a makan session liao!
You're welcome! 😉
Address: 7500 Beach Road, PARKROYAL on Beach Road, Singapore 199591

This article was first published on goodyfeed.com and written in collaboration with PARKROYAL on Beach Road.