If you've been keeping up with the Chinese, you would have surely heard of one thing:
That GO-JEK story, in which the female passenger in question infamously proclaimed a statement:
Is it because I'm Chinese?
Lest you're wondering, here's our write-up for it…
And here's a meme to represent the hilarity of it all:
Actually make that two, because good things come in pairs. 😉
Nevertheless… a tad bit ludicrous, isn't it? And indeed, that's probably how the rest of the nation felt about it.
Yet, there's one single person who didn't entertain such jolly thoughts about it. And no, I'm not talking about the female passenger, her confidante or even her immediate family. Rather…
I'm talking about the GO-JEK driver himself.
For in an interview with Raja Razie and Dzar Ismail, the hosts of series Ok Let's Go, it was revealed that the driver had actually lost weight because he didn't have the appetite, and he was having trouble sleeping.
Now I'm aware; that's a rather disbelieving notion, considering how calm and jovial the driver appeared to be in the original clip. But then again they do say that…
You should never judge a book by its cover.
The First-hand Account of What Happened
After the whole GO-JEK incident, in which the phrase 'because I'm a Chinese' was all but immortalised, Raja Razie and Dzar Ismail hit the driver up for an interview, and he gamely invited them to his house.
Below is a video entailing all that happened during the incident, as well as a true account of what Abang Kamal, now affectionately known as the viral Abang, had really been feeling at the time.
You can watch it here:
Interested in writing and looking to earn some extra income? Goody Feed is currently looking for Home-Based Writers! Click

here

for more info!
We called Abg Kamal (now affectionally known as the viral Abg GOJEK Singapore), for an interview. He invited us to his house! Thank you for the hospitality bang, we felt like you're an uncle we never had! Hafiz Hamidon Production#okletsgo#drz#hostage#kidnap

Posted by Dzar Ismail on Sunday, 3 February 2019
Should you be unable to understand the video, like this Netizen evidently was…
Here's a gist of what went down during the interview:
Kamal had started recording when the lady started mentioning words like "kidnapping" and "being taken hostage", as he was apprehensive about his credibility if she accused him and he had no video footage.
While the passenger agreed on being taken to the police station, they had differing views on which station they should go to. She wished to be fetched to Tanglin police station (coz near her destination, yo), while Abang Kamal preferred the nearest one.
Like most Netizens, Kamal suspected that the mysterious woman on the other end of the phone was the passenger's mother.
The officer who spoke to them was a Certis Cisco officer, not a SPF officer (their uniform looks very similiar)
Kamal, despite his calm exterior, had actually panicked and driven to the wrong place. Instead of the police station, he had gone to Aetos.
The Cisco officer in question: "Just that he didn't know what was going on. When I asked him the direction to the police station, you could hear him say "gostan gostan" but this girl was making a lot of noise. That's how he got involved."
He had worked for Uber and Grab before, but this was the first time such an incident occurred.
Additionally, Kamal expressed how the incident had taken a toll on him and had some words of advice for his fellow drivers:
"You have to be more patient, more patient. Make some good friends and try to avoid all this nonsense."
---
Goody Feed YouTube Channel
Hungry Ghost Festival starts from 19 August 2020, and you MUST know these facts about the festival before it starts, if not you'll regret for the rest of the year:
We're also looking for more hosts for our YouTube channel! If you love talking to the camera, click here!
---
He also thanked his family for their support and revealed that his kids had made fun of him over the incident.
Supposed Aftermath
Everyone has been obsessed with the GO-JEK incident and whatnot, but some raised the inevitable:
---
Advertisements
---
What happened after that?
Well, as a source (though questionable) on HardwareZone reveals, the female passenger might not have had it any easier after the first 'traumatic' ride.
According to an original poster, who claimed to be the child of the taxi driver who picked up the woman after the original Go-Jek ride ended, the woman ended up not being able to siam the ERP fare after all.
You can read all about it here:
Keep in mind, however, that the original poster created a new account just to post the information. As the Wise Old Man would probably say…
---
Advertisements
---
Take it with a grain of salt.
Although, with that said…
I think it would be best if the matter blows over as soon as possible. On one hand, Abang Kamal wouldn't have to be constantly reminded of his traumatic experience every time he goes out. And on the other hand, I'm sure the female passenger would appreciate some anonymity.
"How come he doesn't need anonymity but I need?"
Miss, it's just a figurative statement…
"It's cos I'm Chinese right?"
---
Advertisements
---
Miss, I'm also a Chinese.
"No you're not, I'm CHINESE-ER."
Editor: We didn't actually invite Ms Passenger over, so please excuse the writer for some badly-handled forms of 'communication'.
This Singapore love story set in the 90s shows you why you should never wait for tomorrow. Watch it without crying: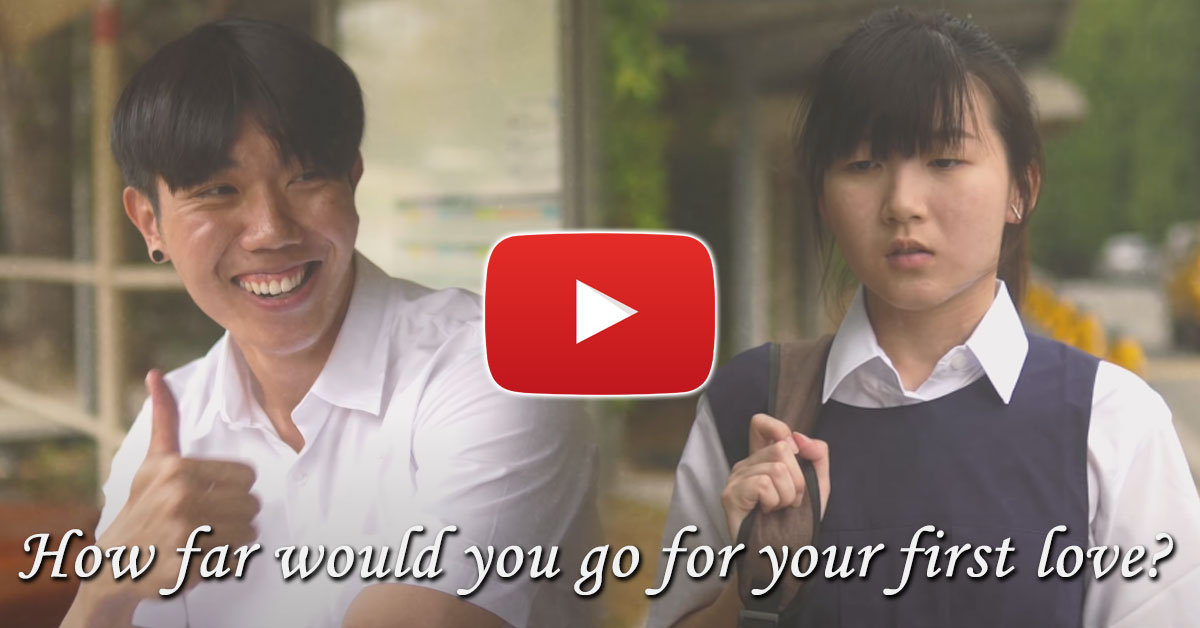 ---
Advertisements
---
Enjoyed this article because it's both informative and entertaining? If so, you should download the Goody Feed app so that you won't miss out on any articles, as there are app-exclusive contents as well! Also, join our Telegram channel if you use Telegram often!
Latest & Popular Articles You Must Not Miss:
---
Advertisements
---
---
Advertisements
---
---
Advertisements
---
Our Most Popular Videos You Must Not Miss:
---
Advertisements
---
This Singapore love story set in the 90s shows you why you should never wait for tomorrow. Watch it without crying: