---
Advertisements

---
Now if you've watched Jack Neo's Ah Long Pte Ltd, you'll know that debt collectors in that particular cinematic universe are rather creative with their means.
Having set out to revamp their profession, the collectors decided to go about debt collection in a passive-aggressive way that did not involve violence (or much thereof). For instance, they hired a group of singing ladies to public shame a debtor.
Gauging from the look of horror on the debtee's face, it was clear that the gimmick was a successful one.
Whoever said that violence is necessary?
But of course, Ah Long Pte Ltd is a movie. That is to say; it's a fictionalised piece, and none of the events that go on inside the film is genuine.
Yet even so, it did serve as an indicator that debts do not always need to be settled through a medium of violence.
Apart from being ineffective and unnecessarily cruel at times, violence more often than not begets more violence…
---
List of Accusations Made Against the 2 Ministers Who Rented Colonial Houses at Ridout Road:
---
Creating a vicious cycle of never-ending extremities.
Debt Collector Visited Debtors' Homes in God of Fortune Costume & Even Wished Them Gong Xi Fa Cai
And it appears that elsewhere in real life, debt collector agencies have cottoned on to the times.
With a distinct slice of humour while at it too.
On Thursday (11 Feb), Fast Debt Recovery Specialist Pte Ltd showcased their debt collecting abilities with their latest gimmick:
---
Advertisements

---
The God of Fortune himself.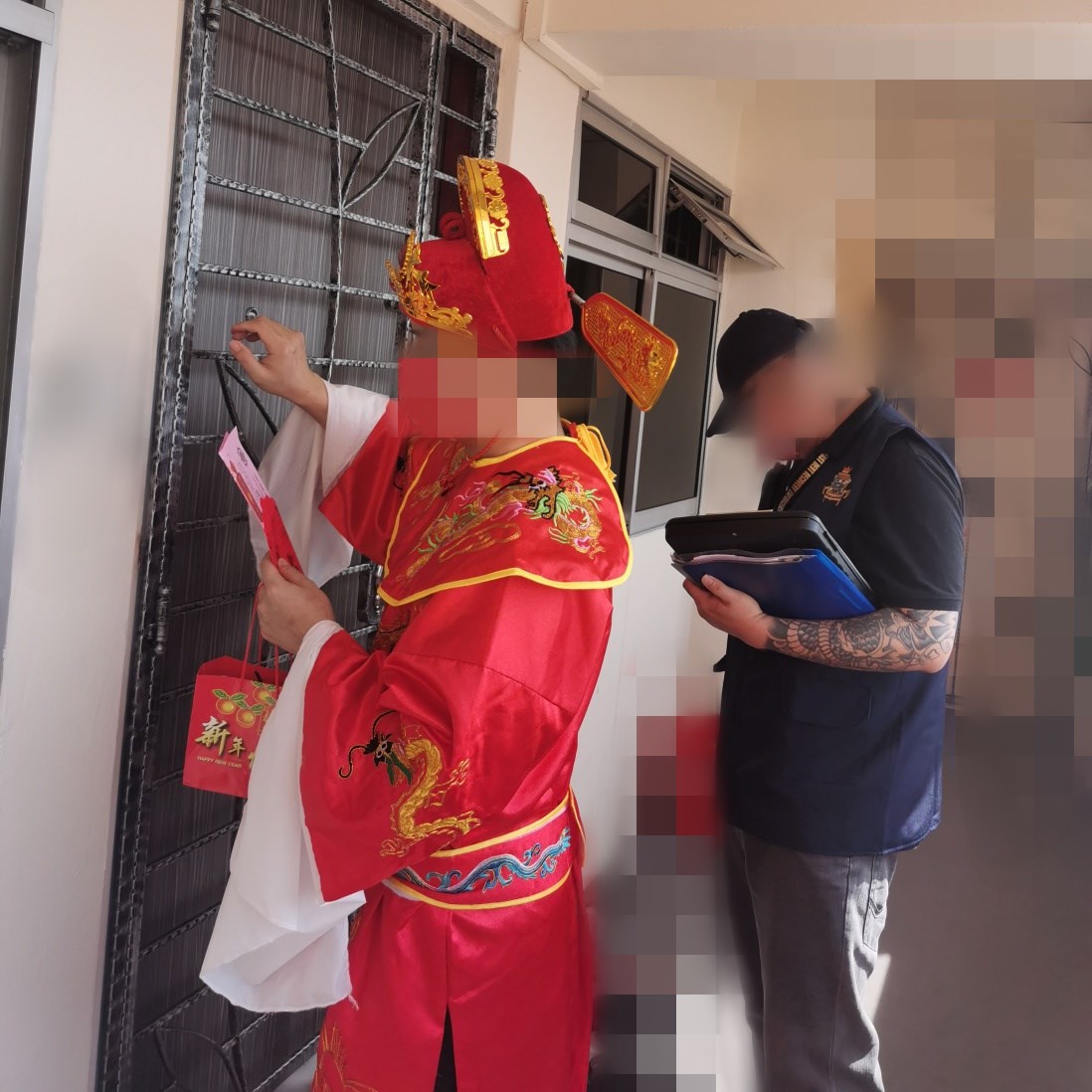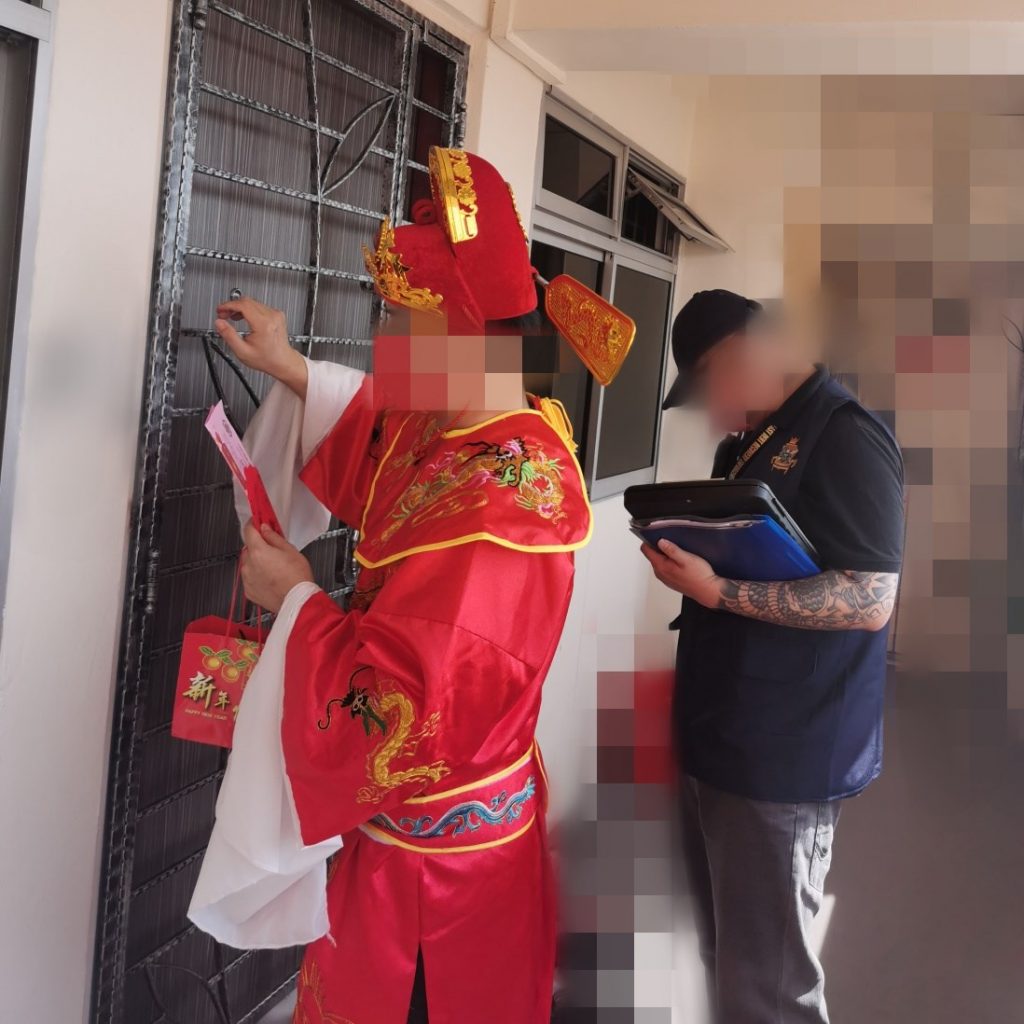 As a Wise Old Man once said: "It's not the paint or harassment that you fear, but the fear of disappointing someone you have respected all your life."
To think that the God of Fortune would someday turn up at your doorstep, not to grant you immeasurable riches, but to ask for payment.
What an ironic, ironic moment to remember.
According to the Facebook post, some debtors supposedly "do not understand human language".
As such, they have rather kindly invited the God of Fortune himself to give a little… talk.
"你迎财神,你接财神,我们把财神接到你家门口~~ 既然人话你听不懂,我们就请财神来跟你谈天说地吧!" they wrote. When translated, it means:
"Since some debtors do not understand human language, we shall invite #TeamFDR God of wealth to speak to them and wish them Gong Xi Fa Cai."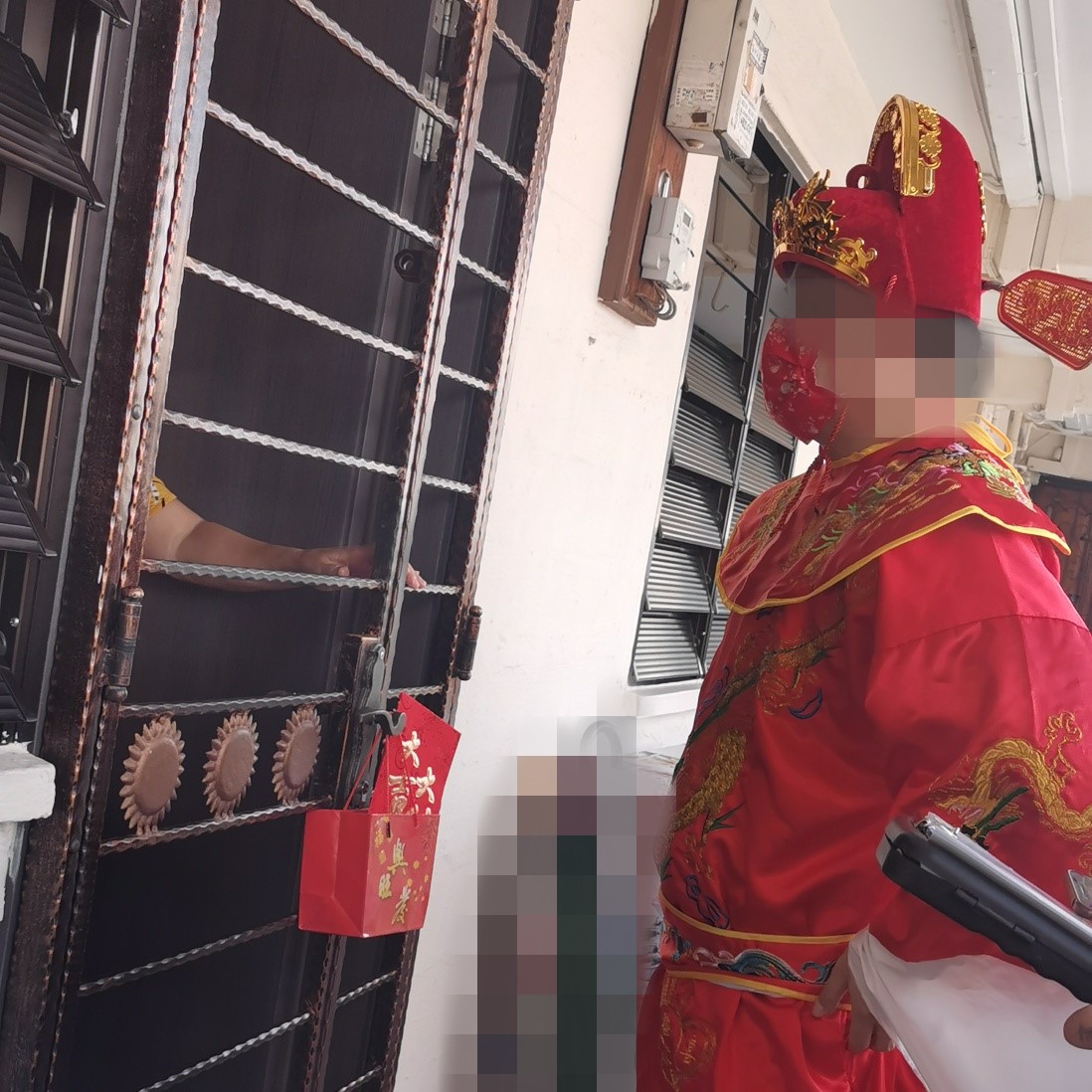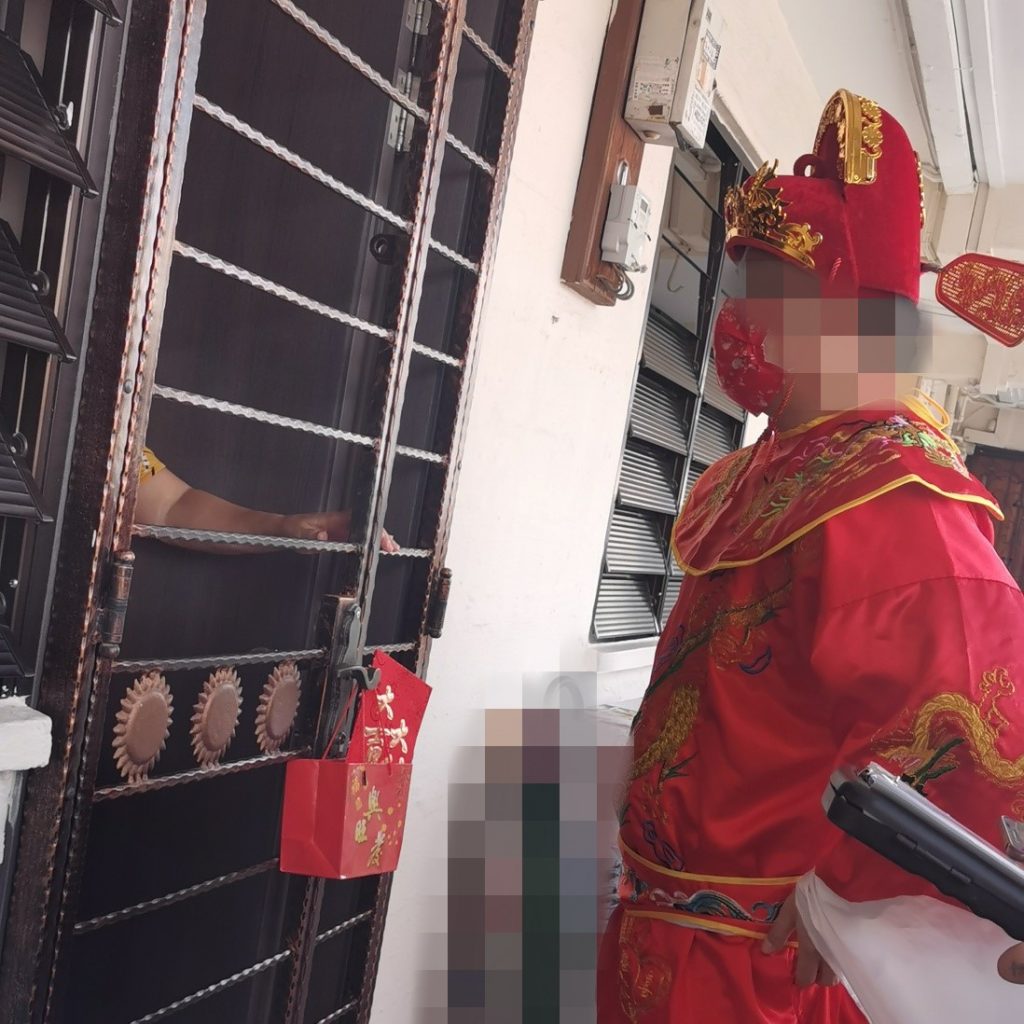 Apart from cosplay, the team has also come up with notices that appear in the form of festive red paper bags and envelopes.
All officers were also adorned with red face masks, so no worries of safety violations amidst the ongoing pandemic.
The God of Fortune, it seems, has come prepared.
---
Advertisements

---
And He's At It Again
On 13 Feb, Fast Debt Recovery Specialist Pte Ltd announced that the God of Fortune has been going about his rounds again.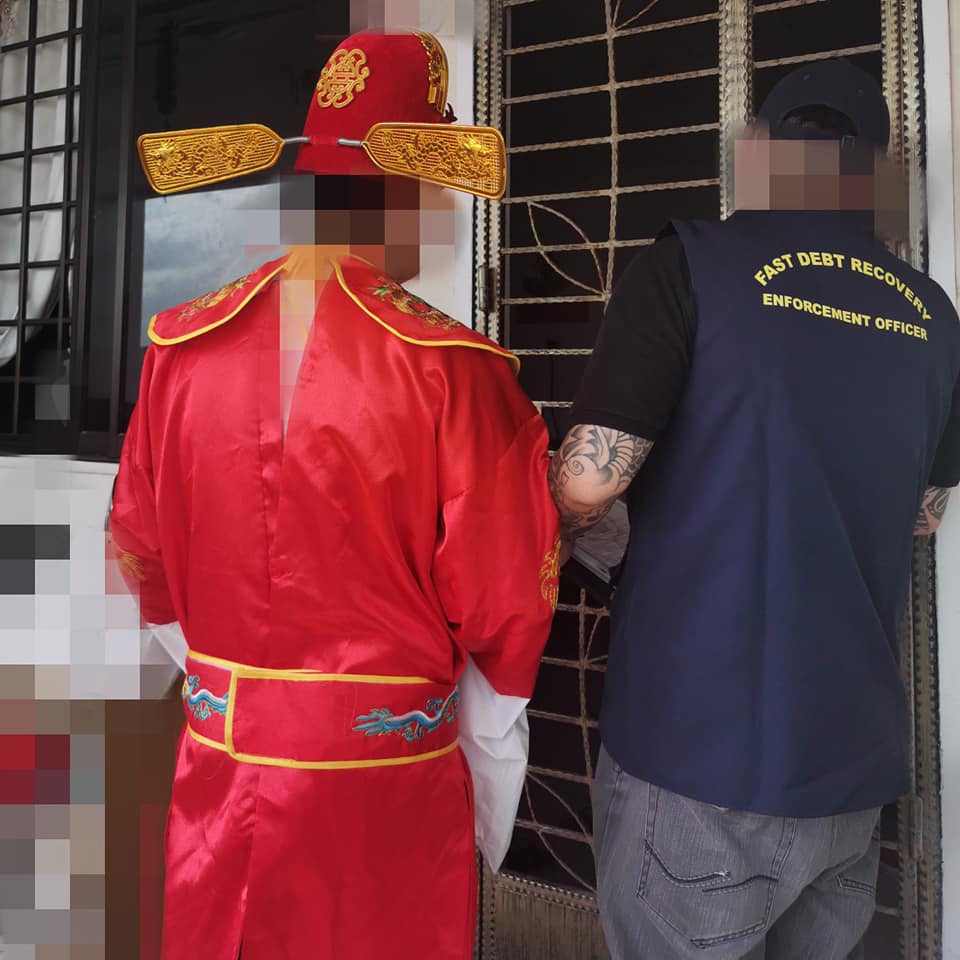 According to them, the God of Fortune is there not to demand payment, but to give out a number of items. Or to be exact:
Two oranges, a TOTO lottery slip and a 4D number imprinted on a Debt Collection Notice, all nestled within the confines of a comfortable-looking CNY goodie bag.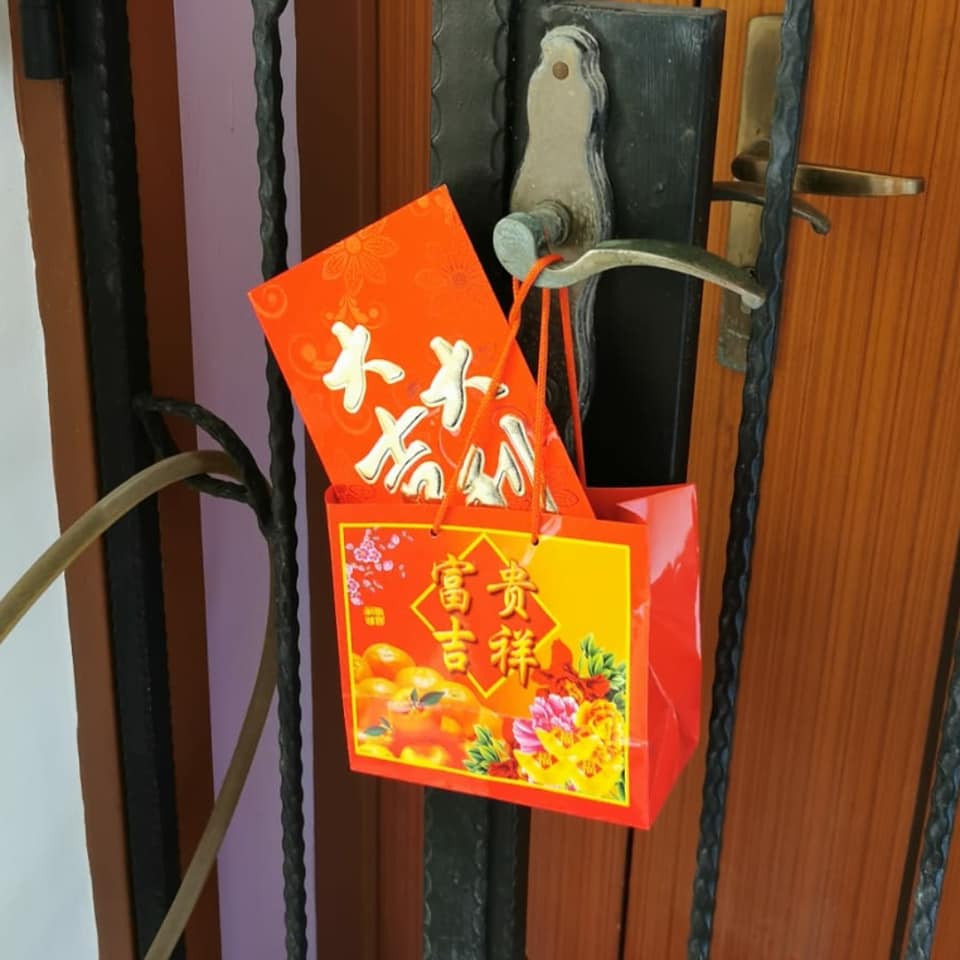 "大年初二,财神爷再次去拜年。 有些人问为什么我们没有给Toto彩票,有!Toto 彩票已经在红包里面!里面还有4D号码! 红色小袋子里也有橘子," they wrote. Or as the translation goes:
"God of Fortune continues his visits today despite ending late last night. God of Fortune is there to give luck, and not there to demand for payment. In the small red bag, there are 2 oranges, a TOTO lottery slip, a 4D number on our Debt collection notice in the red packet."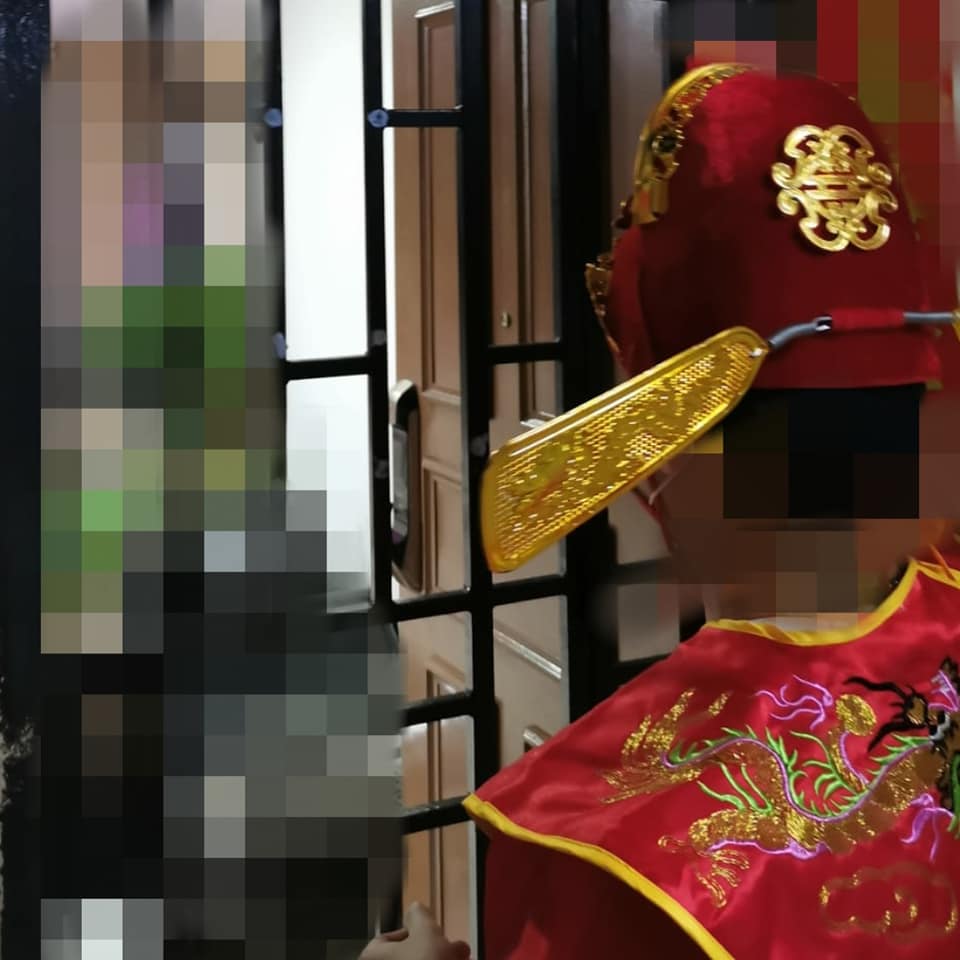 Previous "Events"

It should be noted that for the team, such cosplay events are not exclusively limited to the lunar new year period.
---
Advertisements

---
In December 2020, the folks over at Fast Debt Recovery Specialist Pte Ltd decided to invoke the conventional "Ho Ho Ho" spirit, by summoning the titular characters:
Santa Claus and Santarina themselves.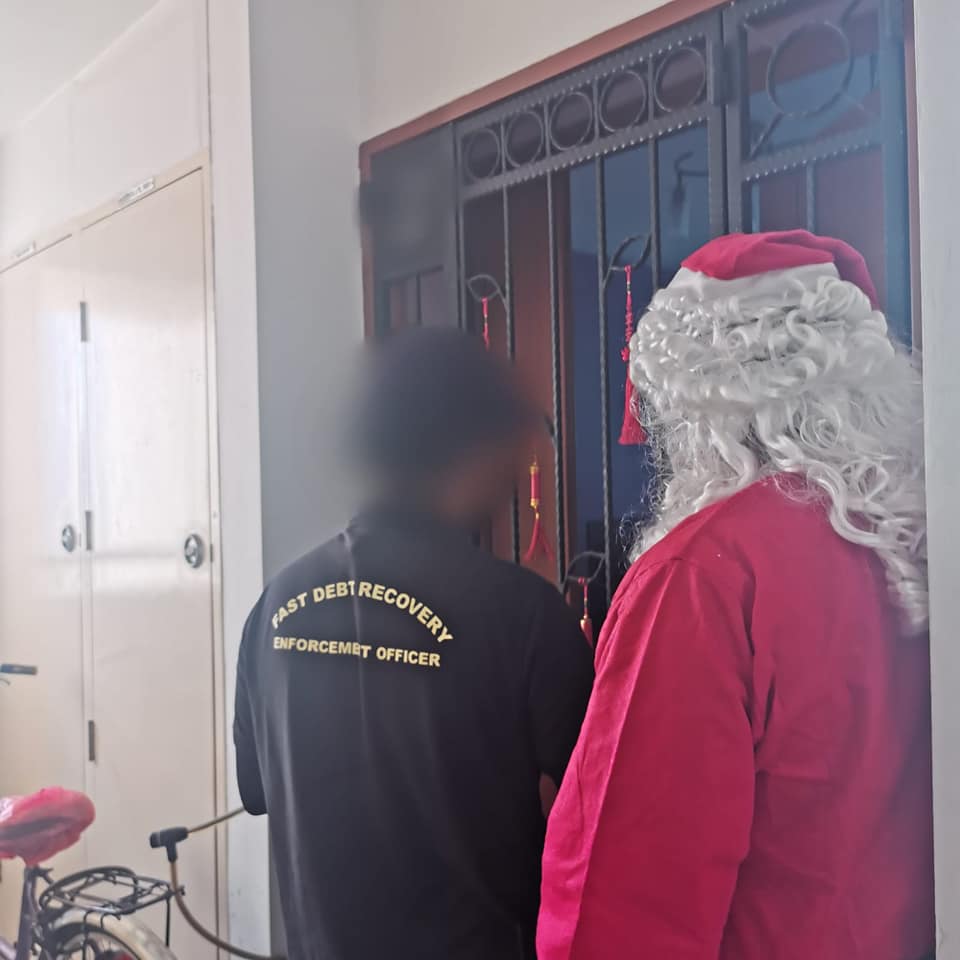 And though debtors may have felt a little overwhelmed, it appears that clients are, for the most part, appeased.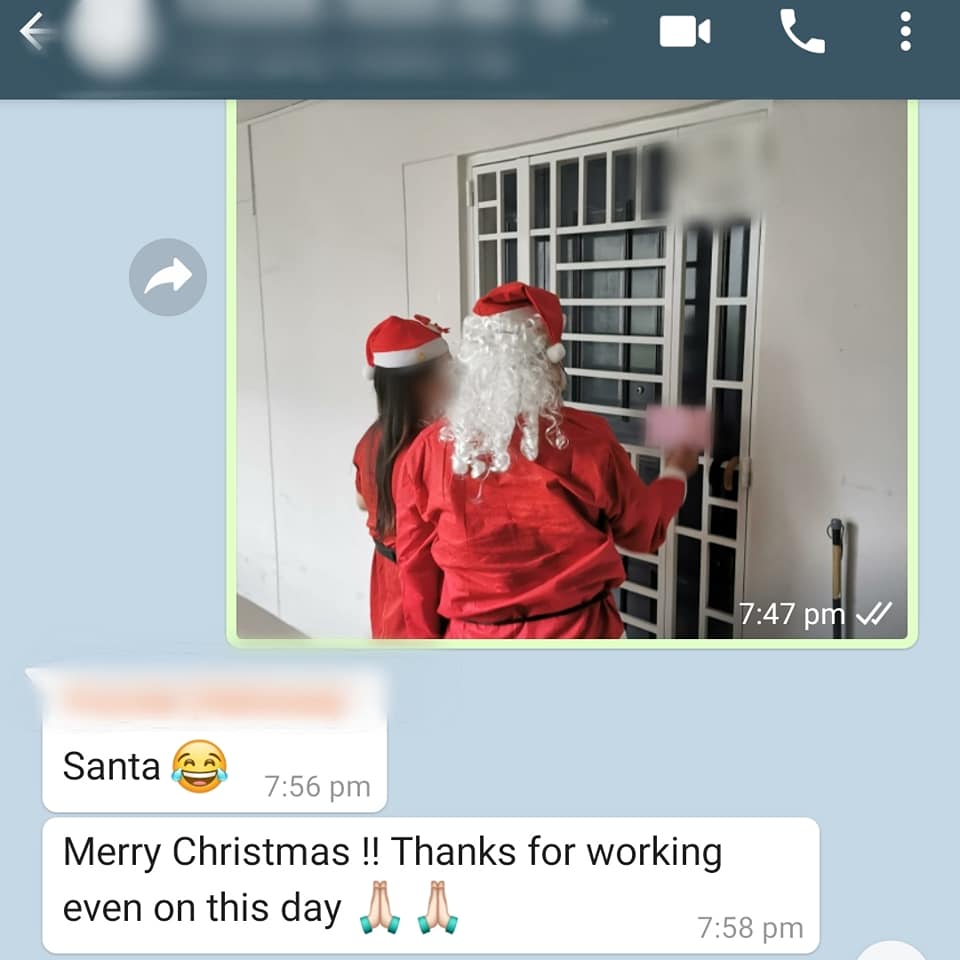 Interestingly, the team even worked with the SCDF while on-site before.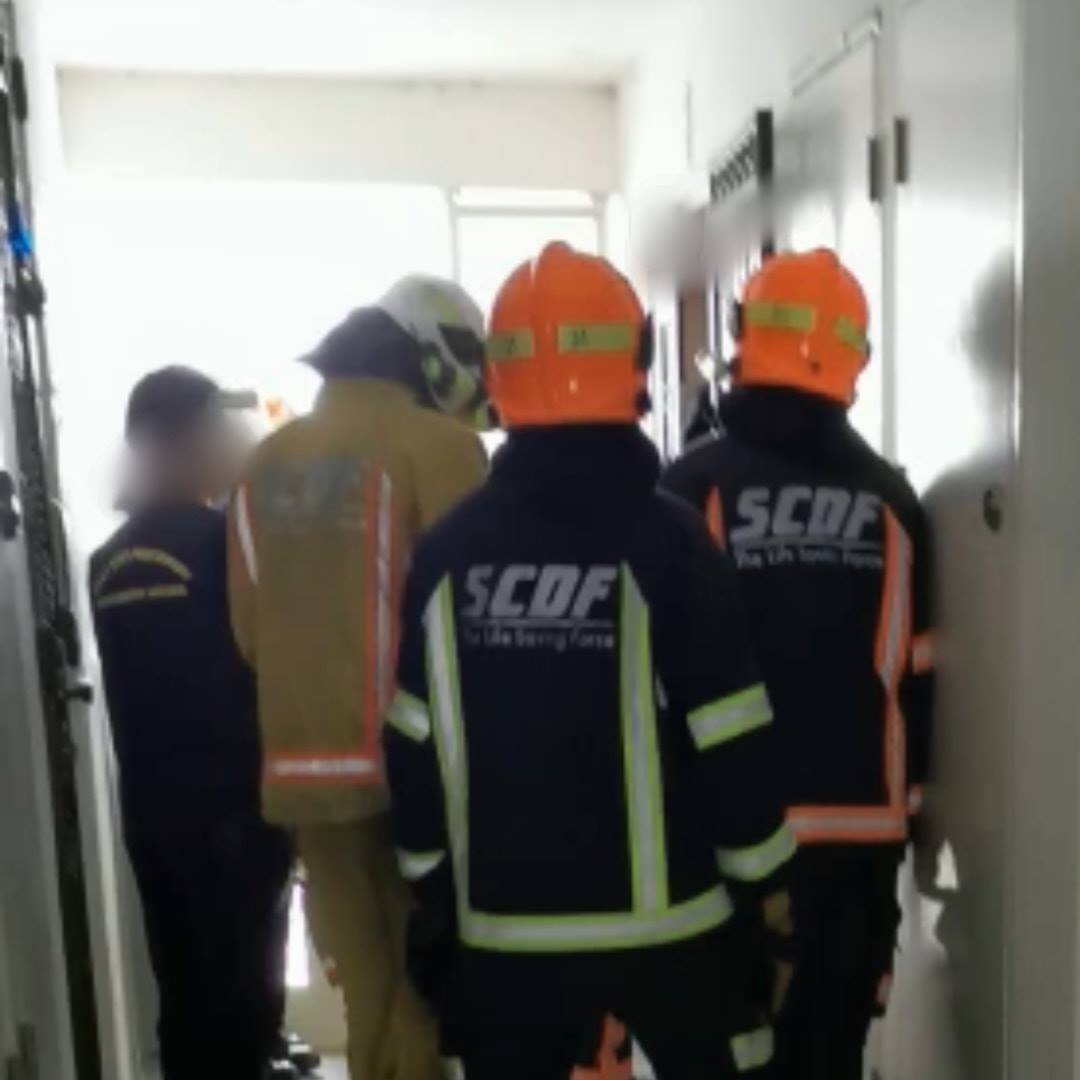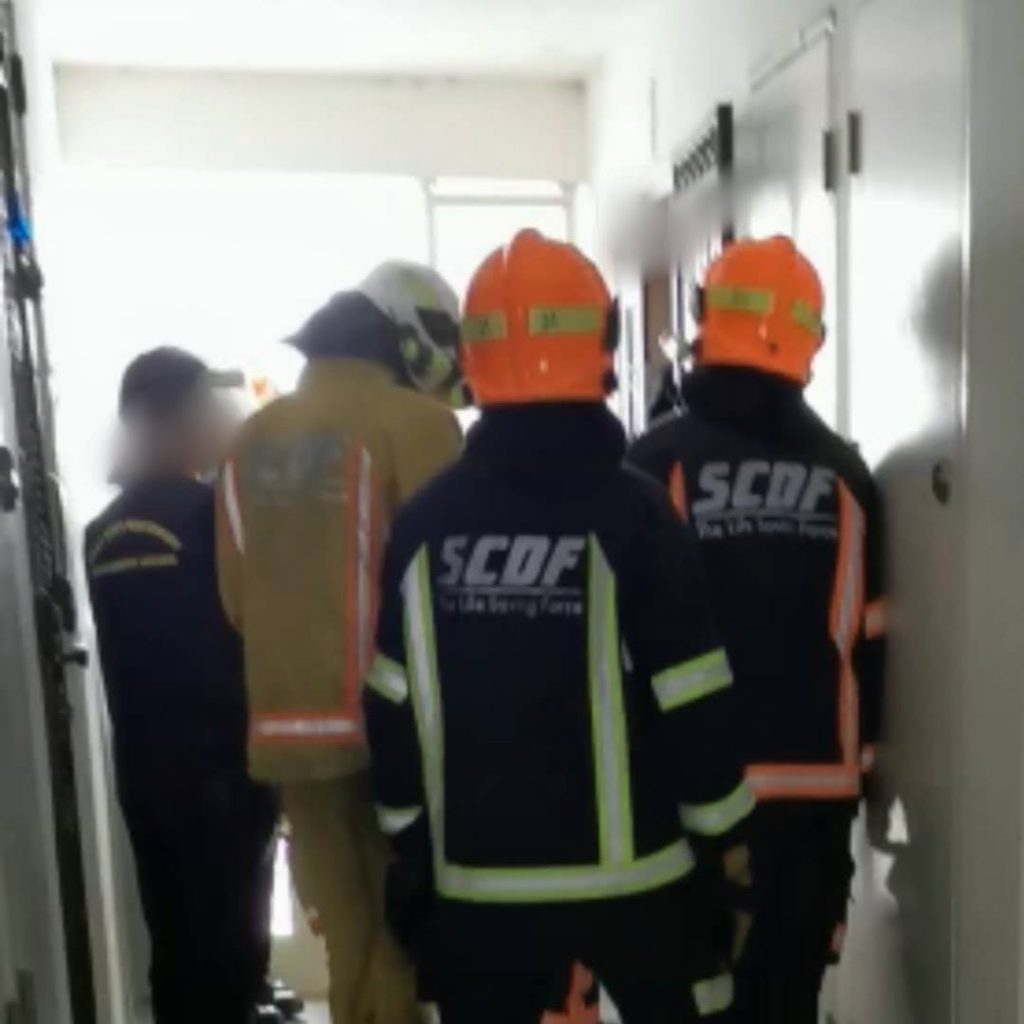 And lest you're wondering, no I highly doubt they're allowed to cosplay as SCDF officers.
---
Advertisements

---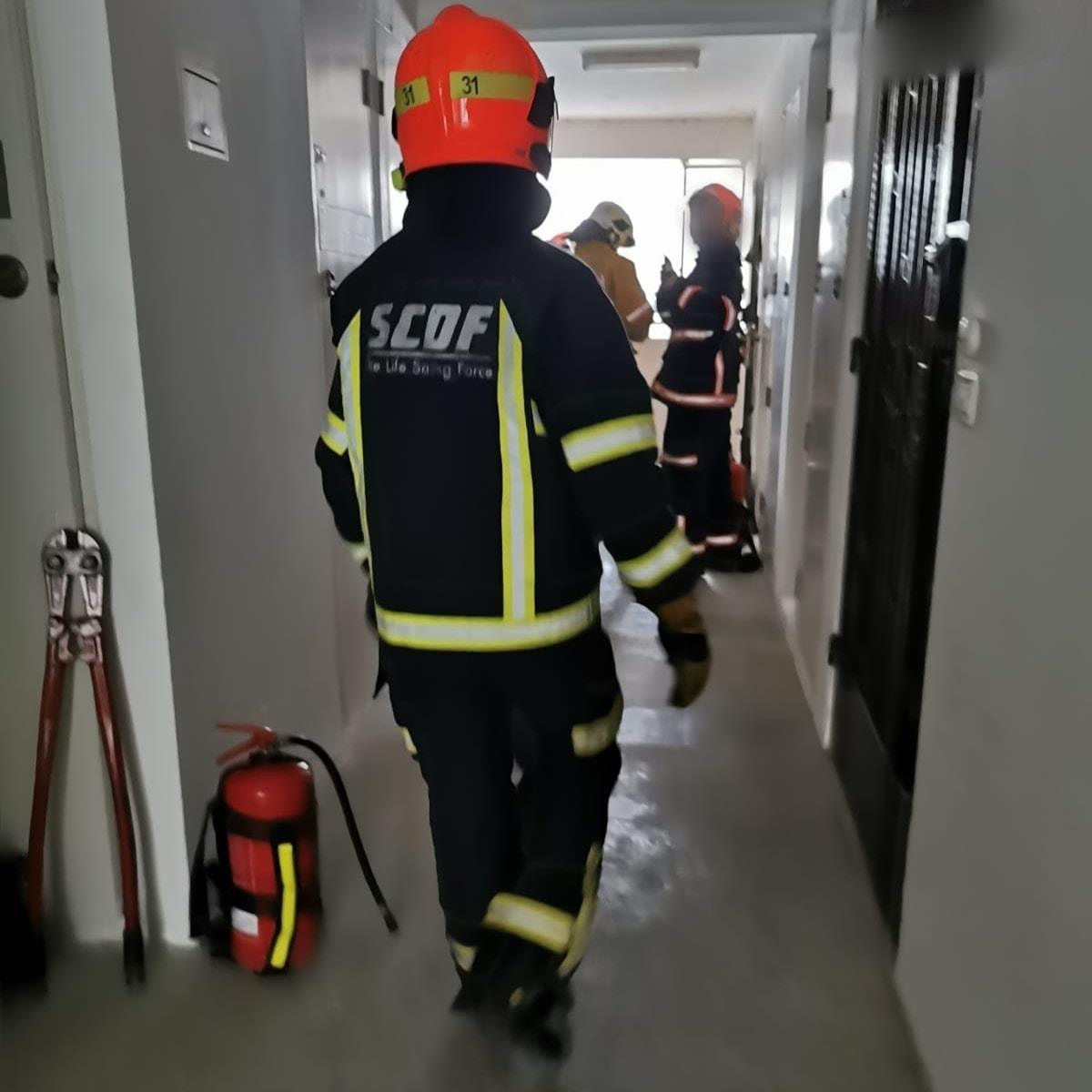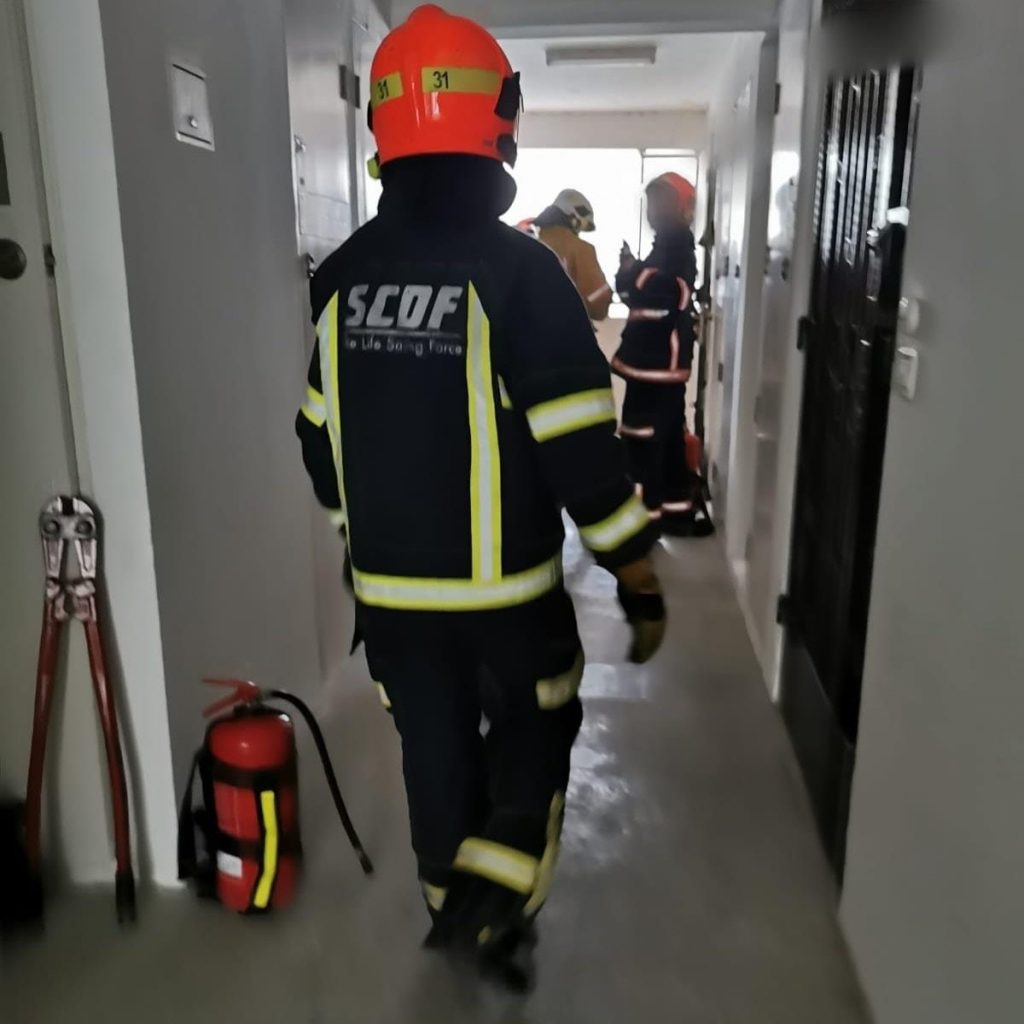 To think that we would be able to see a collaboration between debt collectors and SCDF officers within our lifetimes…
Society has certainly, certainly progressed as a whole.
SCDF: This is fake news. We've not-
Happy Chinese New Year, guys.
Featured Image: Facebook (Fast Debt Recovery Specialist Pte Ltd)