Every business needs a mascot and a market in Bangkok's Min Buri district is no different.
Except, theirs is on the verge of eating itself to death.
Dangerously Obese Monkey is a Popular 'Attraction' due to its Weight; Market Visitors Kept Throwing Junk Food at It
This 3-year-old macaque, named Godzilla, is currently living in a market in Bangkok's Min Buri district.
Typically seen wearing a tank top, Godzilla is popular among market-goers for one reason: it's truly big.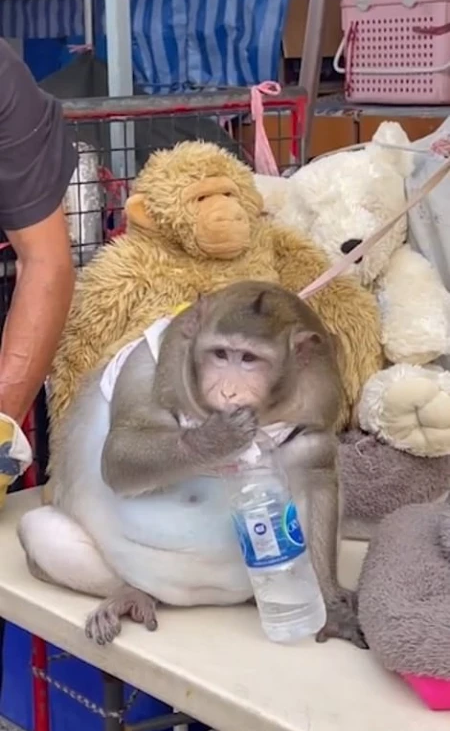 Godzilla is said to be twice the usual weight for its species, and despite the owner's best effort, she hasn't been able to control Godzilla's weight.
Normally, macaques weigh 8kg. Godzilla, however, weighs a whopping 20kg.
According to the owner, Manop, a crowd of visitors would gather around Godzilla and give him junk food.
A Comparison To Uncle Fatty
Uncle Fatty was a macaque who gorged himself on junk food from passers-by in Thailand back in 2017.
He was brought to 'fat camp' and was last seen in June 2019.
Since then, Uncle Fatty went missing and is presumed to have, unfortunately, died.
Grew Up Fed By Humans
Manop adopted the primate after he was abandoned by the shop's previous owner.
He was found by a rescue team as a baby and grew up depending on humans for food.
Even if he was released back into the wild, he wouldn't know how to forage for food on his own.
Manop is excessively picky about the food he eats and, according to his owner, he only accepts food from people he likes.
---
Advertisements
---
She brought him to the market because that was the only way she can take care of him.
She was afraid that if she left Godzilla alone at home, he would be stressed.
While Godzilla exercises every morning, he is still unable to lose excess weight.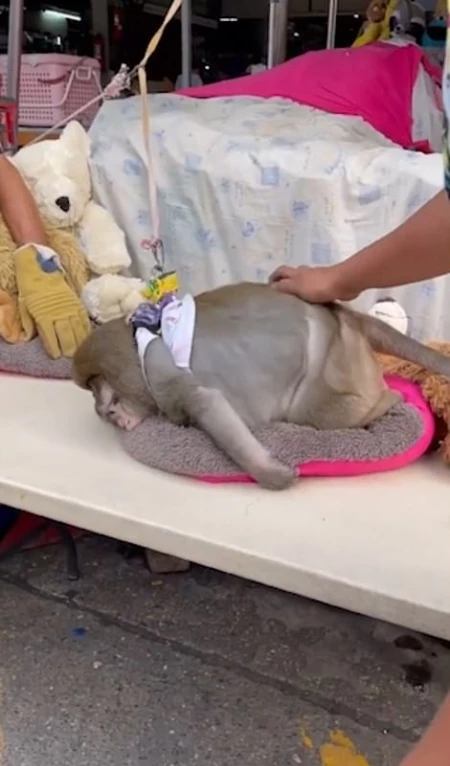 Hopefully, Godzilla can lose his excess weight and not go down the route of his predecessor, Uncle Fatty.
You can watch Godzilla in action here.
Feature Image: Youtube (Viral Press)
Like writing? Goody Feed is looking for writers! Click here for more info!