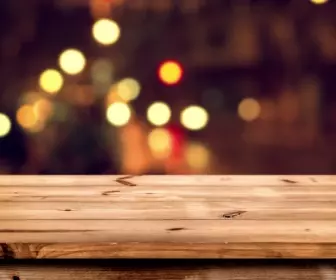 Grab announced that as part of a trial commencing on 21 March 2023, a new safety feature called AudioProtect will be rolled out progressively.
According to the company, AudioProtect allows Grab driver-partners and passengers to record audio on their devices via the app while they are on a Grab ride. This is provided that both parties give consent.
"Today, the majority of our Grab rides already occur without incident, but we need to keep doing more," said Kimberly Lim, Grab's Head of Safety and Quality.
---
Advertisements

---
AudioProtect was designed to enhance the safety standards of Grab rides, with the intention to proactively deter in-person safety incidents from happening while passengers are travelling via Grab.
Also, audio recordings can be used to enable the company to handle safety incidents, including accidents and instances of verbal, physical, and sexual harassment, more quickly, as they will get the complete picture.
On the other hand, what if these audio recordings are not used? What happens to them?
Grab assures that your privacy is protected as recorded audio files are encrypted and stored on devices for five days at most before they are automatically deleted if no safety-related incident is reported.
---
Advertisements

---
The recordings also cannot be accessed by the driver and yourself. Grab is unable to access or upload them as well unless a safety-related incident occurs.
How to Activate AudioProtect
Interested in trying out the feature when it is released?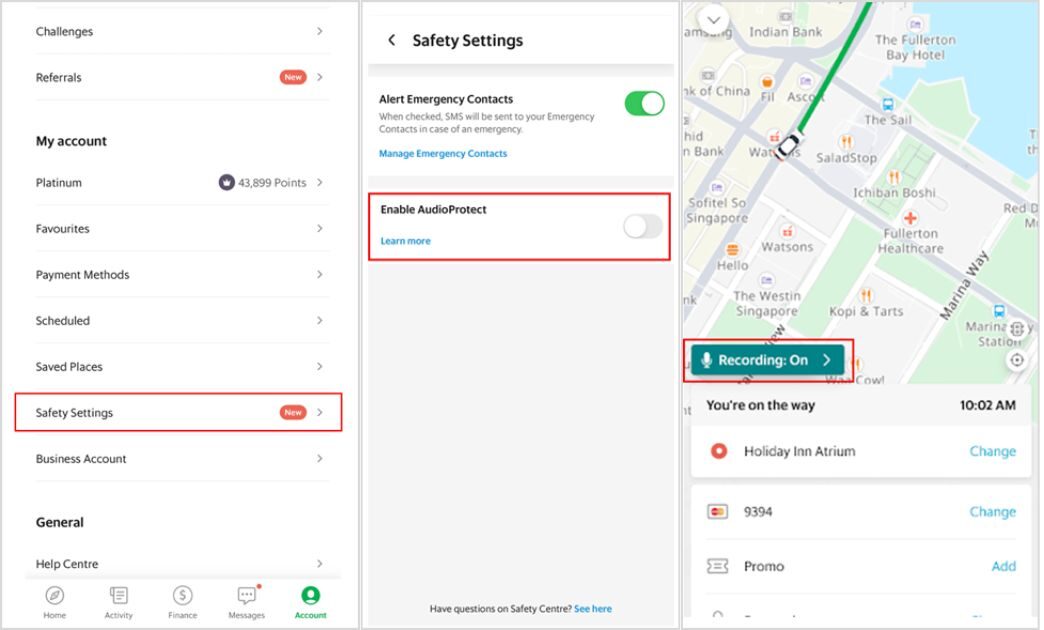 You can enable AudioProtect by going to the Safety Settings under the Account tab of the Grab app.
When you are in a Grab ride, you will be able to see an "AudioProtect: On" pop-up to show that the recording has started. The recording will end once you have finished the ride.
Subsequent rides will automatically be recorded as long as you and your driver have enabled the feature. You can disenable the feature at any time as well before a ride starts.
Do note that this feature is unavailable for GrabShare and GrabHitch rides.
You can find out more about AudioProtect here.
Is Audio Recording in Vehicles Allowed in Singapore? 
Sometimes, when you board a car, you may notice an outward-facing video camera installed to record what's happening in front of the vehicle.
---
Advertisements

---
However, did you know that there are also inward-facing video cameras?
This means the passenger, you, yes you, are being recorded.
But don't worry, it is allowed by the law.
In 2019, updates were made to the Land Transport Authority (LTA)'s installation guidelines for inward-facing in-vehicle recording devices (IVRDs) in public service vehicles.
To sum it up, on top of video recordings, audio recordings are now permitted in inward-facing IVRDs. (FYI, permission must be obtained from LTA to install and use inward-facing IVRDs)
When boarding a vehicle with an inward-facing IVRD installed, the driver is required to inform you if such a camera is being used and what are the purposes for the collection, use and/or disclosure of your personal data in the recording.