The COVID-19 situation has exposed many for what they are: profit-makers who make use of others' desperation to make a little extra money.
In Singapore, retailers were caught ballooning surgical mask prices when the virus first struck and masks sold out everywhere.
In Malaysia, it's halal hand sanitisers:
Some Online Sellers Are Jacking Up Prices of 'Halal' Hand Sanitisers; Up to SGD$11.50 for a Small Bottle
First thing's first. What in the world is a 'halal' hand sanitiser?
Well, people have been telling members of the public that their hand sanitisers use Ethanol to replace alcohol, which makes it 'halal'…
Lest you're unaware, ethanol is another form of alcohol.
Needless to say, whether this is true or not, people believe them. But the worst part is that they're being sold at exorbitant prices to scam people of their money.
A netizen took to social media platform Twitter to share how "gullible" he thinks some are for believing this.
Normal hand sanitizer at 7-11: rm5.90

But we should take advantage of a bunch of gullible idiots who only know their religion through assumptions and conjectures … pic.twitter.com/QZnr3u7tPX

— The Joy of 6️⃣➕1⃣ (@SiriuslyCold) March 14, 2020
His wrote, "Normal hand sanitisers at 7-Eleven are RM5.90. But we should take advantage of a bunch of people who only know their religion through assumptions and conjectures."
The first problem is that these 'halal' hand sanitisers don't seem very 'halal'.
The second problem is that as he points out, 'normal' hand sanitisers at 7-Eleven are priced at RM5.90 (~S$1.94) but these hand sanitisers are being sold for a whopping RM35 (~S$11.50).
I can just imagine all the innocent makciks who blindly trust what they see on the internet.
Some might've really thought that they were buying alcohol-free hand sanitiser and forked out the money without doing further research.
All Hand Sanitisers Are Considered Halal
Here's where we need to clarify some things.
Dr Zulkifli Mohamed al-Bakri from the Prime Minister's Department (Religious Affairs) clarified that hand sanitisers, in general, are considered to be halal in a statement on the official website.
It says, "According to the Food and Drug Administration (FDA) guideline, every hand sanitiser product on the market must contain ethyl alcohol (ethanol), isopropyl alcohol (isopropanol) or benzalkonium chloride as the main ingredient. Due to the emergence of the spread of the COVID-19 virus in our country, it can be concluded that hand sanitiser is not najis and is permissible to be used in prayer and it is not considered as though we are bearing najis,"
The good news is that some of these sellers claiming to sell 'halal' hand sanitisers have had their listings on various online shopping platforms taken down.
However, do be cautious as these sellers are still all over social media.
Other Profiteering Businesses
Needless to say, many other people and even businesses are also taking advantage of the coronavirus outbreak to make some profits.
In fact, the Ministry of Trade and Industry of Singapore had to come forward and respond to the numerous complaints of sellers profiteering by selling masks at inflated prices.
The Price Control Act has had to come into play during this period many times as well.
---
Advertisements
---
Here's one example:
"In response to public complaints of sellers taking advantage of the Wuhan Coronavirus situation to sell surgical masks at grossly inflated prices, the Price Controller has issued a letter of demand to Deen Express."
FYI, Deen express is a shop at [email protected] and they were selling N95 masks at crazy high prices, at around $4.40 per mask.
And no, they are not the only retailer to do that. Others have also taken to online sites like Carousell to scam others.
The Situation In Singapore
This is a trying time for everyone, but it's not right to be selfish by reselling necessities like masks and hand sanitisers.
---
Advertisements
---
Just yesterday, Singapore received its most number of COVID-19 cases in a single day, 54 new cases.
Most of the new cases are imported and have been to the UK which has as many as 5,702 cases. It is also believed that there are many undetected cases there.
Out of the 54 new cases in Singapore, 48 of them are imported. 34 of them have been to the UK. The rest have been to mainly the US, Malaysia or Indonesia.
In total there are now 509 confirmed cases in Singapore.
152 have fully recovered and have been discharged, while 15 are in ICU. 2 have passed away due to complications from the virus.
---
Advertisements
---
The conditions of the remaining patients are either stable or improving.
This Singapore love story set in the 90s shows you why you should never wait for tomorrow. Watch it without crying: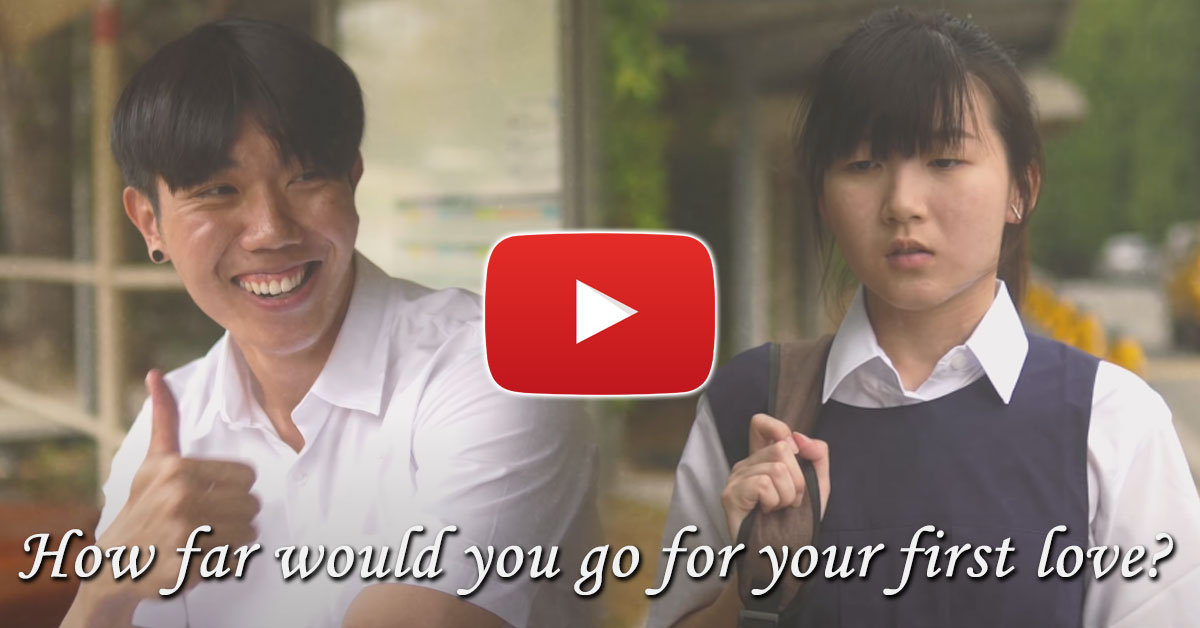 ---
Advertisements
---
Enjoyed this article because it's both informative and entertaining? If so, you should download the Goody Feed app so that you won't miss out on any articles, as there are app-exclusive contents as well! Also, join our Telegram channel if you use Telegram often!
Latest & Popular Articles You Must Not Miss:
---
Advertisements
---
---
Advertisements
---
Our Most Popular Videos You Must Not Miss:
---
Advertisements
---
This Singapore love story set in the 90s shows you why you should never wait for tomorrow. Watch it without crying: