Last Updated on 2022-10-12 , 3:39 pm
Here is a not-so-fun fact for the day: hearing loss is actually more common than you think.
According to the World Health Organisation (WHO), it is estimated that approximately 446 million people in the world suffer from hearing loss that is severe enough to be disabling.
In Singapore, around 360,000 people, or 1 in 11 Singaporeans, have some form of hearing loss.
There are several causes of hearing loss such as, but not limited to, genetic factors, complications at birth, certain infectious diseases, loss of auditory sensory cells and diminished central processing functions due to aging.
Given that we live in a bustling metropolitan city, loud noises are our constant companion, be it traffic or construction noise. Not to mention that one neighbour who decides to drill their wall at 2 in the morning. Hence, the most worrying cause of hearing loss is noise-induced hearing loss (NHL).
FYI, blasting loud music from your earphones can lead to hearing loss too…
Oh dear.
How Can Hearing Loss Affect Your Life?
There are short-term and long-term consequences to hearing loss.
The most obvious effect of hearing loss in our daily lives is the need for our conversation partners to speak louder, sounds becoming distorted or muffled, or needing to turn up the volume of your videos louder than you previously did.
Moreover, these effects can compound over time and have long-lasting consequences.
A study done by the London School of Hygiene and Tropical Medicine reports that hearing loss can lead to a decline in one's quality of life, poorer mental health, and social isolation.
Why would hearing loss have an impact on your mental health, you might ask?
As humans, we are very dependent on our five senses; varying degrees of hearing loss can result in poor communications that affect our relationships with others, resulting in social isolation.
Hence, persons with hearing loss may also suffer from depression and lower self-esteems.
Worst of all, hearing loss is one of the greatest risk factors for dementia. An individual with mild hearing loss are twice as likely as a normal hearing person to develop dementia while those with severe hearing loss are five times more likely to develop dementia.
For more information on the effects on hearing loss, please watch this video until the end:
How Can Hearing Aids Help?
Very much like how you would get spectacles or contact lens prescriptions to correct your vision because of myopia or far-sightedness, hearing aids can help people with hearing loss hear better again.
… Except hearing aids are more sophisticated technology-wise compared to glasses.
Not only do hearing aids reduce the rate of cognitive decline, but it can also improve the wearer's working memory and selective attention span.
It can even provide a significant improvement to the wearer's quality of life!
For example, hearing aid brands like Unitron has a speech clarity function that ensures that words are clearly transmitted to the ears, even when the other party's voice is muffled by a mask, or when the environment is noisy.
Its proprietary technology is comparable to wireless earphones too, whereby users can answer phone calls, enter online meetings, and even stream music directly from their phones or computers.
Hearing aids are able to improve the wearer's communication with their friends, families, and colleagues, which will in turn preserve their social relationships.
It can even make the wearer feel safe and more confident too!
One 55-year-old male who works as a Health Promotion Officer said that the hearing aids made a "substantial difference" to his safety and security while he was working in the streets because he had better awareness of the cars and passers-by.
Similar to a car, it is always good to have your senses working at optimal condition.
Hearing loss does not have to limit your potential; getting hearing aids is not a sign of weakness, but an indicator that you are willing to embrace technology to be your best self again.
Introducing 20dB Digisound
20db Digisound is a hearing healthcare company that provides audiology services, hearing (re)habilitation, and hearing aid products in Singapore.
It has a dedicated and professional team of audiologists that have served more than 64,000 customers over the past two decades.
Furthermore, 20dB Digisound is located in easy-to-reach locations: it has clinics in Westgate (Jurong East), Katong, Novena Square 2, Chinatown Point, and Lucky Plaza (Orchard).
20dB Digisound is expert in customise hearing solutions for adults accordingly to lifestyle and listening needs. As we believe each individual hearing journey is unique and different. Additionally, the advance of hearing devices technology is rapid. As such, our teams are to be actively trained to cope with the ever-changing scenario of technological advancement in order to provide the best hearing care services to our patients.
If you suspect that your loved ones (or yourself) may experiencing hearing loss, and no clue who to look for your hearing check, you can schedule a complimentary hearing test with 20dB Digisound.
It's like going for a yearly check-up; it is always better to be safe than sorry.
So what are you waiting for?
Book an appointment at this link!
If you wish to make other enquiries before signing up, you can also call 20dB Digisound at 6338 9626.
Their audiologists will even explain the results of your audiogram chart to you in detail, so you can understand your hearing condition better.
Goody Feed Exclusives
For Goody Feed readers, you can even enjoy a comprehensive hearing assessment!
And should you find yourself in need of hearing aids, there will be a complimentary 20-day hearing aids trial, where you experience if the hearing aids are comfortable and suitable for your lifestyle.
Follow-up appointments and fine tunings will all be free of charge.
Another benefit of choosing 20dB Digisound is that they are offering premium technology hearing aids for prices as low as $1,000++*.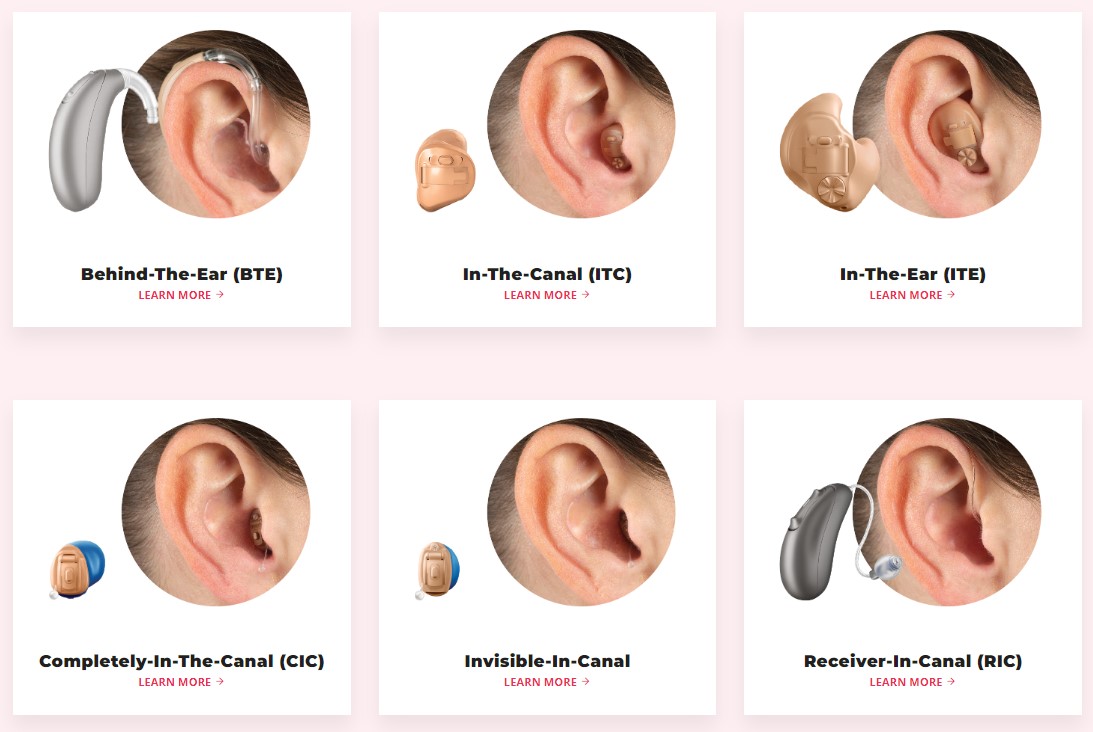 The healthcare company has products from Unitron and Phonak, which are award-winning and industry-leading brands for hearing aids.
Unitron, in particular, is uniquely launched for 20dB Digisound, boasting 20 different models that has amazing sound performance technology.
It is capable of dynamic noise cancellation and ensures maximum clarity of the sound input. Additionally, every Unitron hearing aid comes with a tinnitus marker to help with tinnitus symtoms (like ringing in the ears, etc).
To ensure a better experience for the wearers, Unitron hearing aids comes with antishock that removes jarring noises that may startle the user, and it has an automatic adaptation manager which eases new hearing aid wearers into higher levels of amplification.
Another benefit of using Unitron products is that the hearing aids automatically collect all sound information and conversations, so wearers and audiologists can review the data later to better optimise the hearing aids.
All hearing aids at 20dB Digisound come with up to two years international warranty too.
20dB Digisound: Bringing You A Peace of Mind
Purchasing from 20dB Digisound will give you a peace of mind.
Their specialised team will walk you through different ranges of hearing experiences according to your lifestyle and listening needs.
20dB Digisound is the only hearing care provider in Singapore that provides up a hearing aid home trial which lasts up to 20 days before any purchase.
You can rest easy about the quality of service at 20dB Digisound; their highly experienced team is filled with local audiologists who can cater well to the consumers of Singapore, since the shared culture and language ensures more comprehensive support and better hearing healthcare.
20dB Digisound can even bring an elite audiologist straight to doorstep if you wish for privacy, or do not have the means or time to go down to their outlets.
Their professional audiologist can perform a hearing assessment, hearing aid fitting, and hearing consultation in the comfort of your home, at a standard that rivals any other clinic.
Sign up now at this link!
This article was first published on Goody Feed and written in collaboration with 20dB Digisound.