Labelling sex enhancement products as "medical foods" and "cosmetic products" in an attempt to smuggle them over, though seemingly hilarious to some, is something that will most certainly not be appreciated by the Immigrations and Checkpoints Authority (ICA). 
And true enough, the ICA has foiled an attempt to smuggle the offending products into Singapore. 
ICA Foils Attempt to Smuggle Sex Enhancement Products Into S'pore; They Were Declared as "Medical Foods" and "Cosmetic Products"
The ICA has foiled an attempt to smuggle sex enhancement products into Singapore. 
On Monday (22 Mar), ICA officers at the Airport Logistics Park Singapore, Air Cargo Command, noticed that something was not quite right with the x-ray images of certain packages. 
These packages were declared as "medical foods" and "cosmetic products". 
The ICA then conducted physical checks and found out that the packages actually contained 50,000 capsules and 3,000 tubes of sex enhancement products. 
The packages were opened to reveal boxes of "intimate gel", as well as "food supplements" that promised "promotion of male sexual function".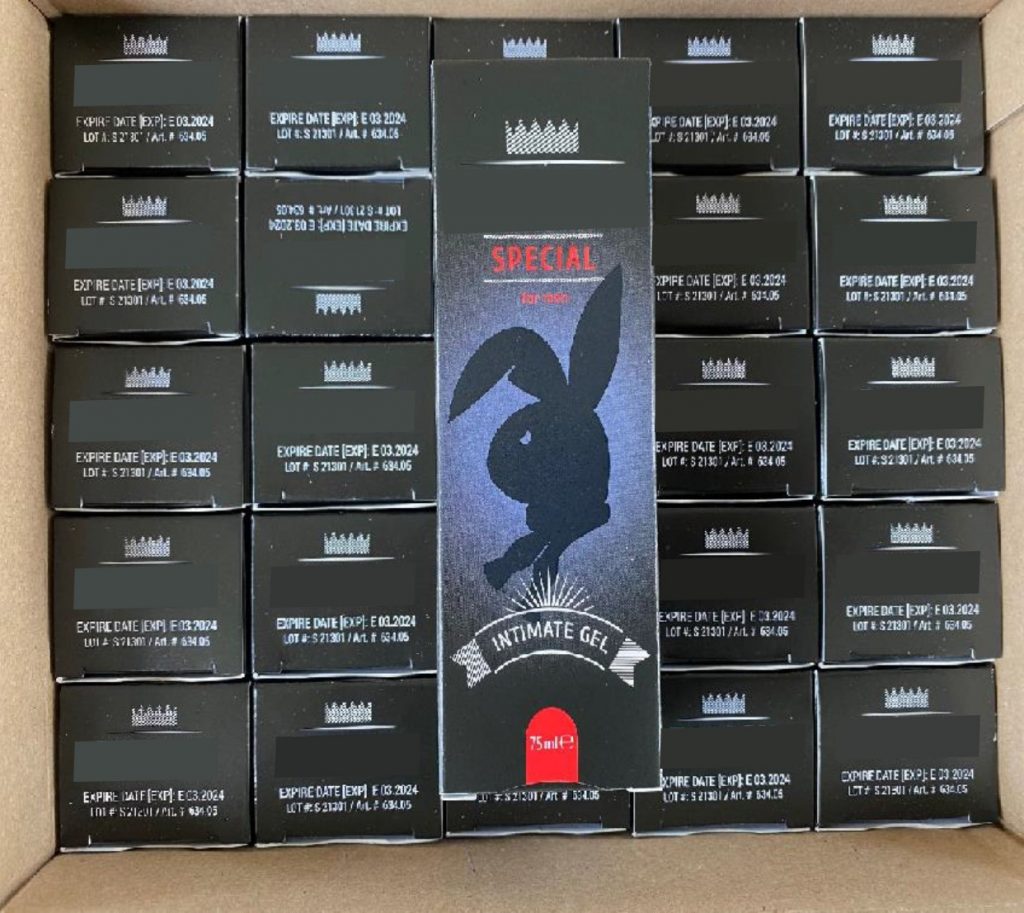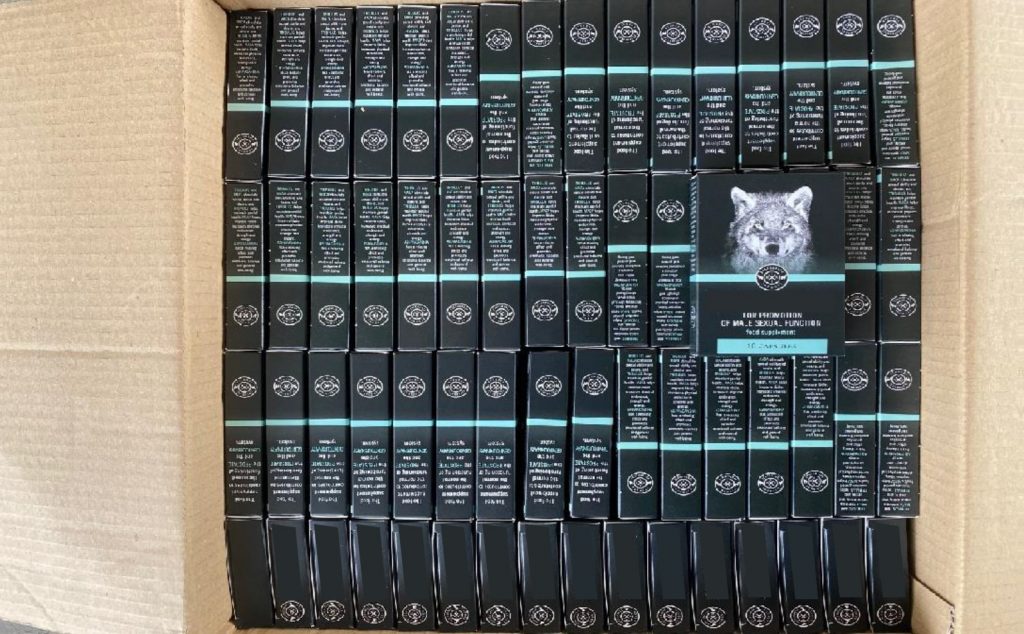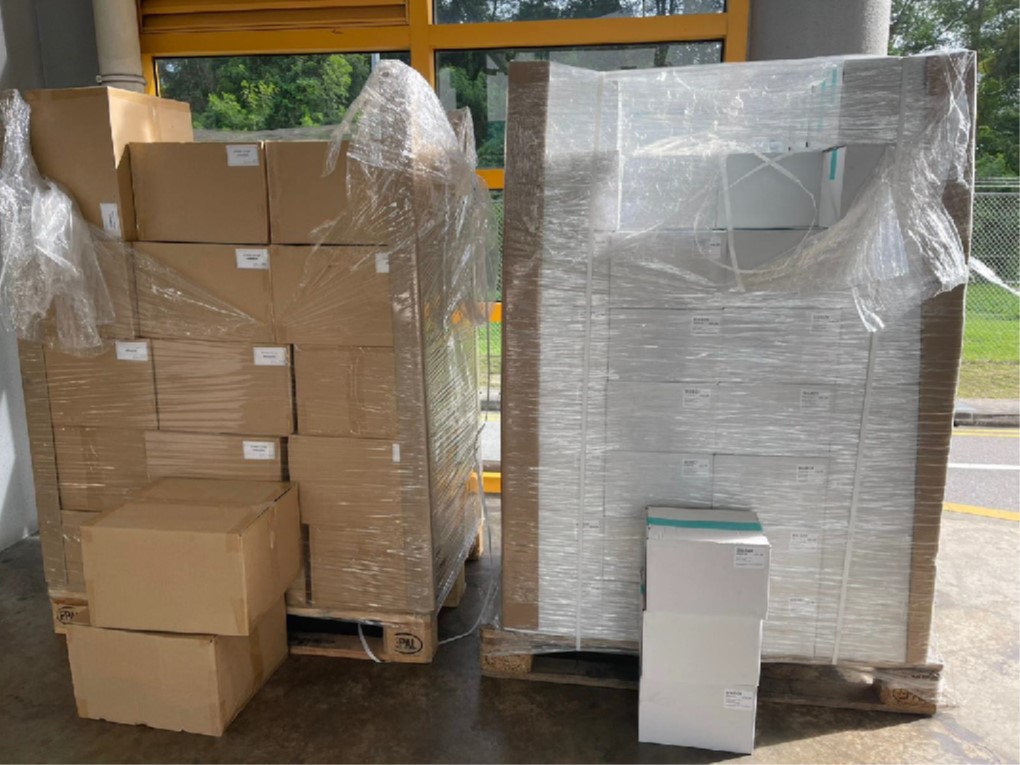 According to the ICA, "This method of concealment is a cause for concern as similar methods may be used by people with ill intent to smuggle security items into Singapore." 
The case has been referred to the Health Sciences Authority (HSA) for further investigation. 
As the ICA says, "Do the bunny hop and wolf howl" instead of smuggling such things in!
Man Attempted to Smuggle Exotic Animals into S'pore by Placing Them in Food Containers
Indeed, the ICA does have cause for concern as there seems to be a theme going on in here with illegal items being disguised as consumables. 
You may remember that back in 2020, the co-owner of an exotic animals shop in Johor Bahru attempted to smuggle 22 illegal animals such as poison dart frogs and an Argentine tegu into Singapore. 
---
Advertisements
---
The animals were stored in food containers, including biscuit tins and a breakfast cereal box. 
S'pore Customs Officers Seized More Than 2,100 Cartons of Duty-Unpaid Cigarettes & Arrested 2 Men
On the evening of 16 March, Singapore Customs officers conducted an operation at at a multi-storey car park in the area of Choa Chu Kang Avenue 5.
They noted that several boxes wrapped in black trash bags were being transferred from a Singapore-registered van to a Singapore-registered car parked next to it.
They then found 2,117 cartons and 126 packets of duty-unpaid cigarettes in those trash bags. They also confiscated S$6,240 worth of cash, which were suspected to be criminal proceeds.
Two men, aged 33 and 38, were apprehended.
HSA Seized E-Vaporisers and Related Accessories Worth $369,150
Sex enhancement products aren't the only thing that's been seized lately. 
More recently on 18 Mar, the HSA seized a total of 1,157 e-vaporisers and 25,345 assorted components amounting to a total of about $369,150.
This is the largest haul by the HSA to date. 
Feature Image: Facebook (Immigration & Checkpoints Authority)
---
Advertisements
---
Like writing? Goody Feed is looking for writers! Click here for more info!