---
Advertisements

---
Last Updated on 2022-12-14 , 2:50 pm
When we think of Christmas, the first few things that come to mind include Santa, Gingerbread, and snow.
These are iconic things that define Christmas, but it is impossible to see snowfall in a tropical country like Singapore.
However, a new 2,400-metre square winter playground opened its doors on 1 December 2022, located at Bayfront Event Space.
And we were there for a visit, because why not?
Review of Ice Magic: The Great Fantasy on Ice, the Biggest Winter Playground in Singapore
As we approached the area, we were surprised to see a long queue despite it being on a Thursday.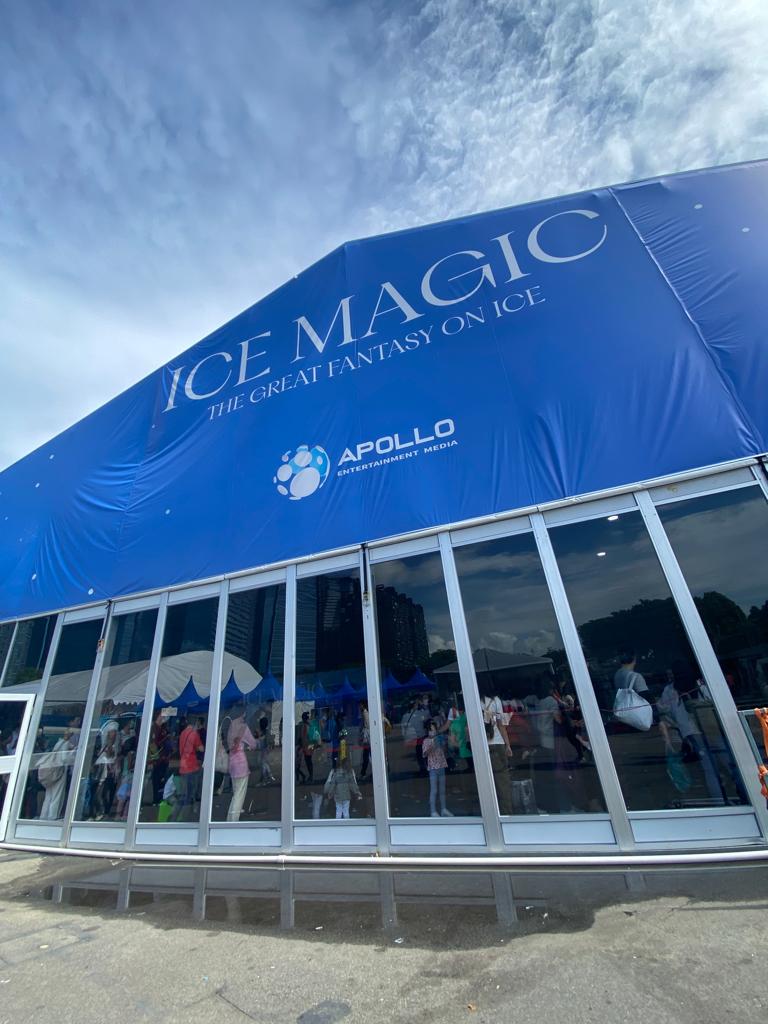 Perhaps, Singaporeans are excited to see snow and escape from the heat, huh? 
Some visitors brought their winter clothes, which minimises the queueing time significantly as they do not have to queue for the winter coat and boots rental.
There is no additional cost for the rental of the winter jacket and boots, but socks are up for purchase at S$4 each and gloves can be rented at S$3 each.
Most of the visitors queueing, including ourselves, only wore a T-shirt and long pants, so we will need winter wear to avoid turning into a block of ice. 
---
Advertisements

---
The queuing process took about an hour, and we were finally in.
The first impression of Ice Magic feels like we are in Snow City, with more activities to pick from.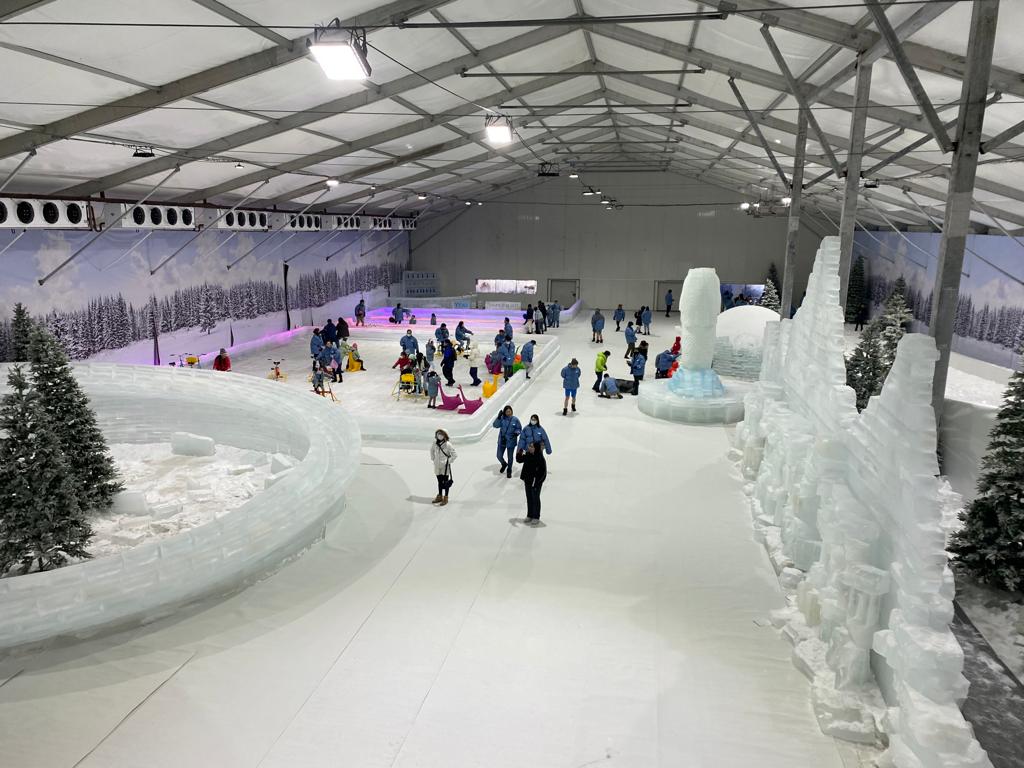 Best Rides to Take and Activities to Do at Ice Magic 
Of course, we headed off to the giant slide, which stood 4.5 metres tall and was made of real ice. The ice sculptors also craft the ice from Harbin, China, famous for ice sculptures.
This was also one of our favourite rides, as it was so fast that we glided down within a few seconds.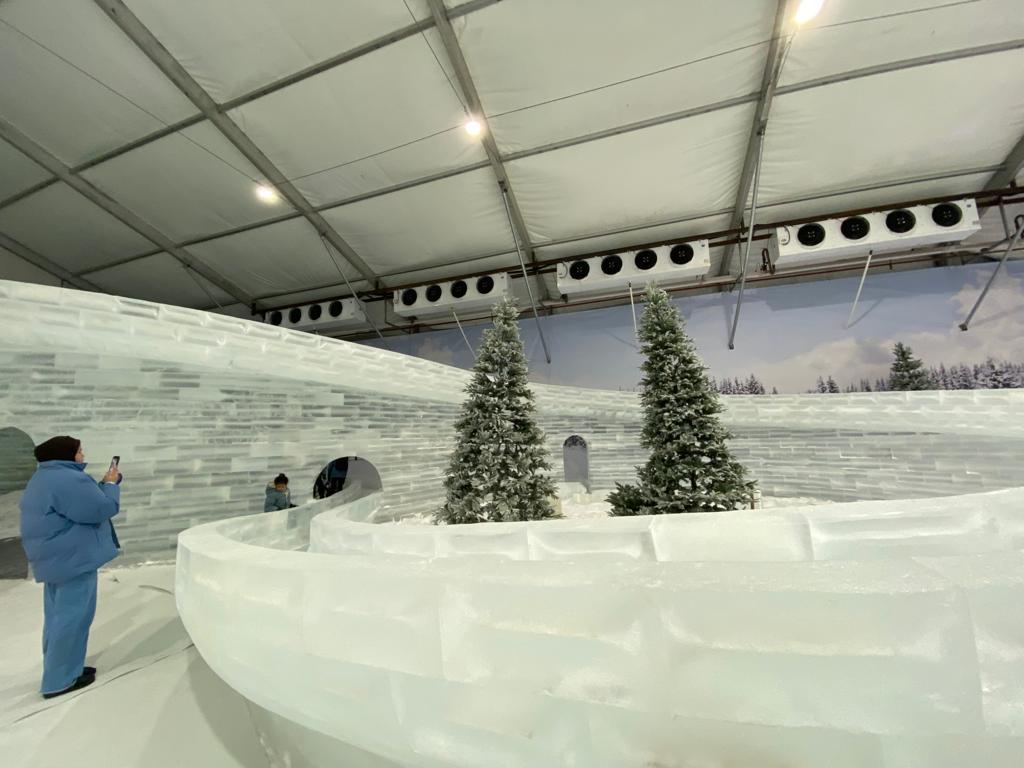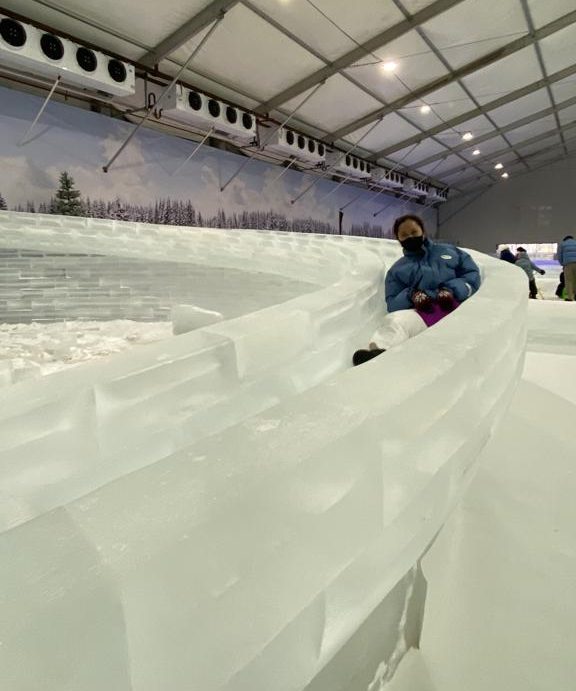 Another highlight of the playground would be the snow slope, in which you can use a tyre to slide down. Once again, the snow is real snow that a snowmaker in Beijing makes.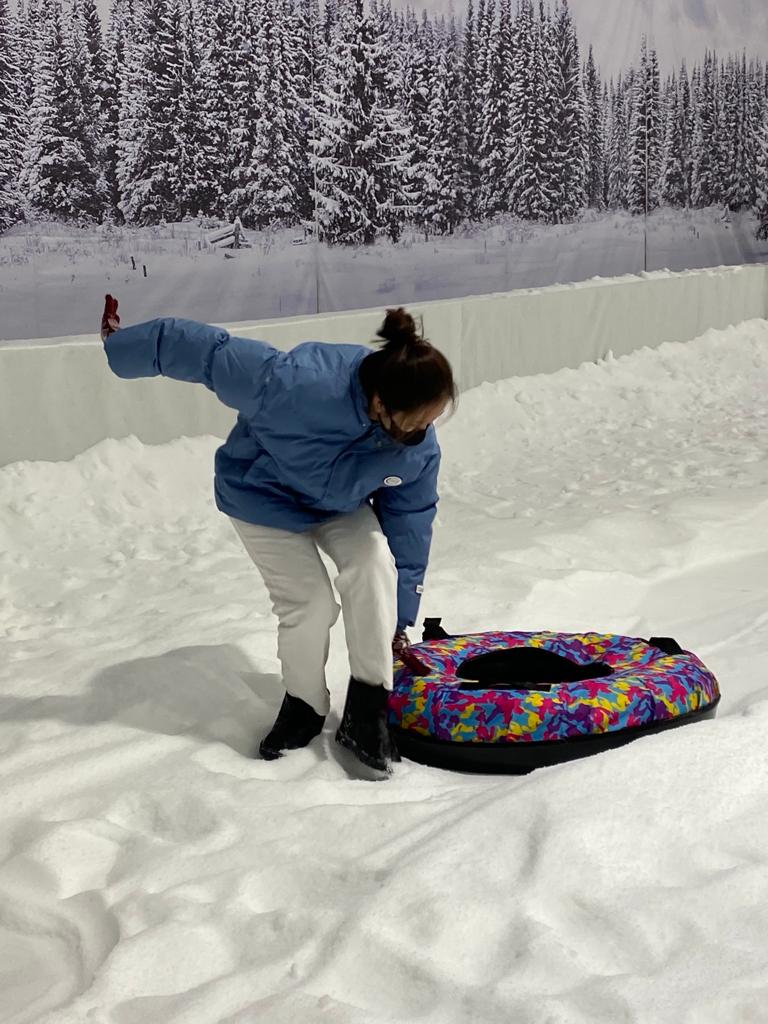 Something unique about Ice Magic would be incorporating an element of sports inside the playground. You can experience activities such as ice cycling, bowling, and hockey.
---
Advertisements

---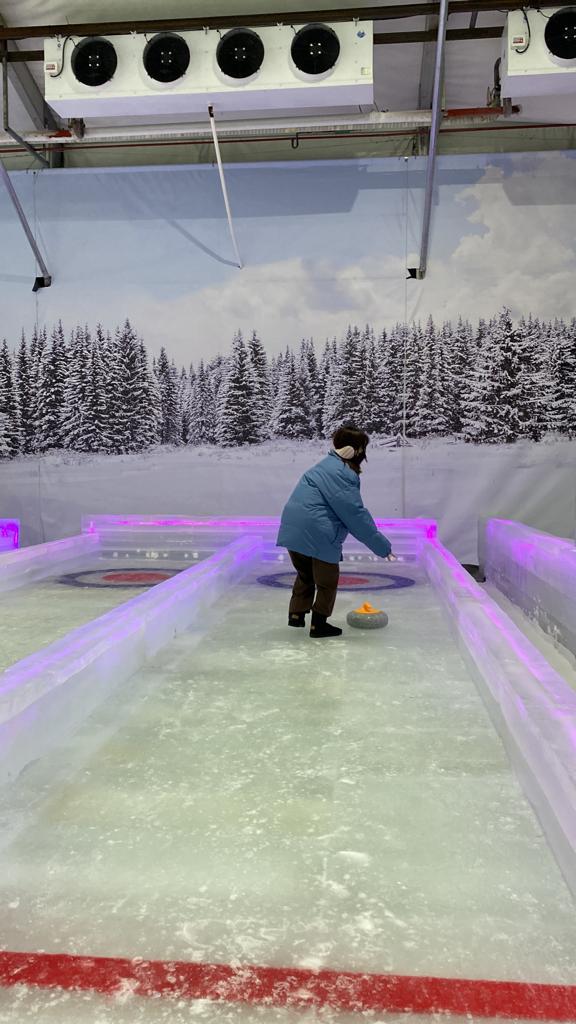 If you are a noob like us who cannot cycle, twin bikes are also available.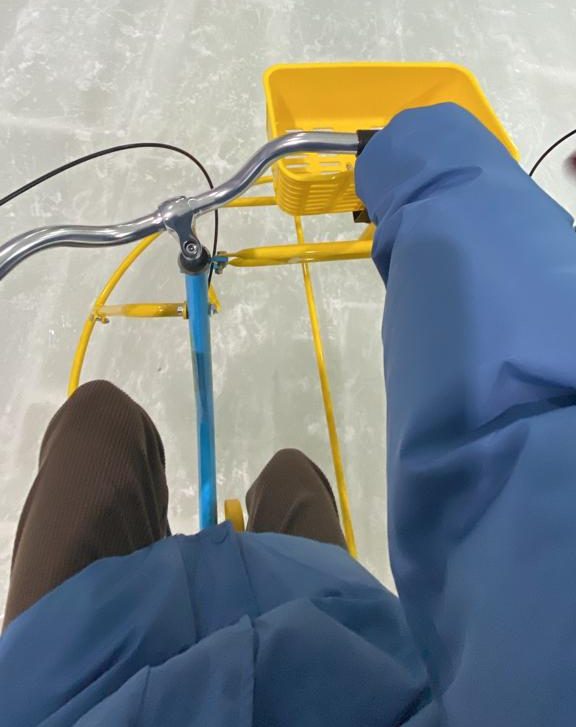 Lastly, before you head off, remember to capture some Instagram-worthy shots at the igloo with a Coca-Cola bear statue, the merlion, and other ice sculptures you see.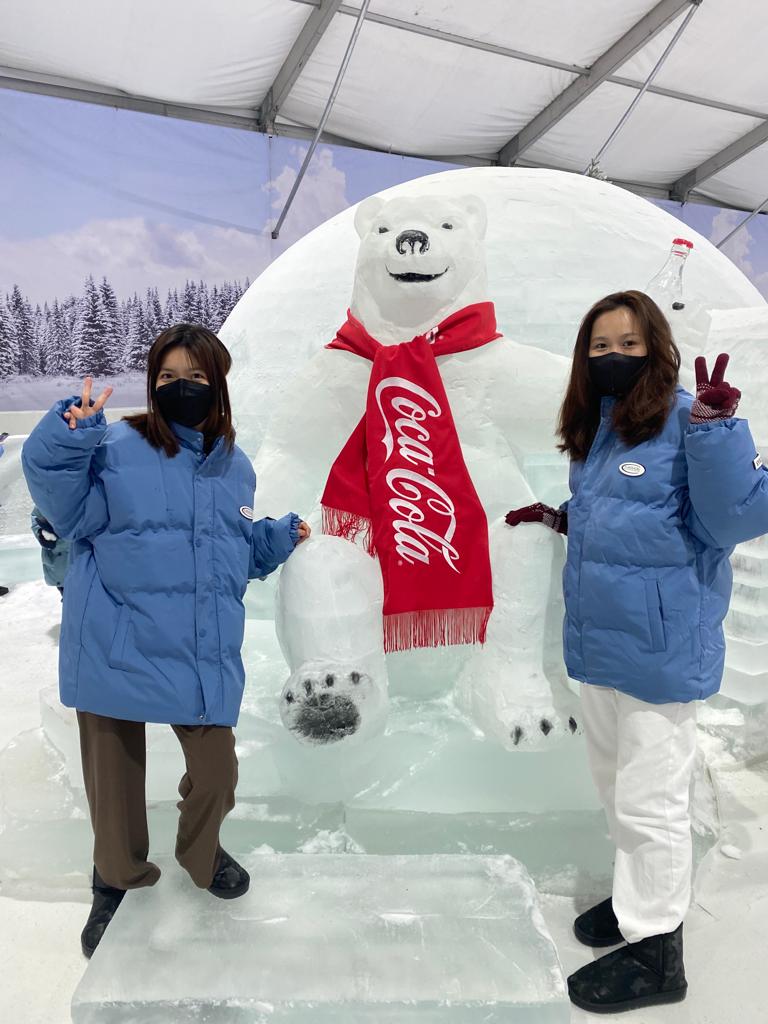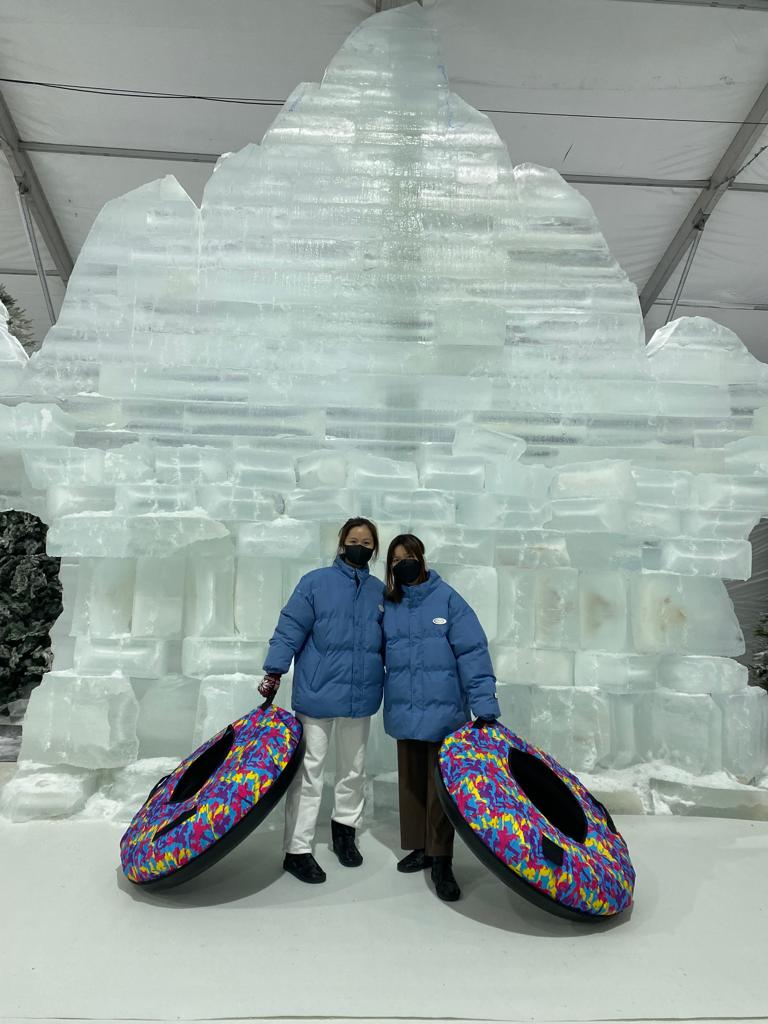 ---
Advertisements

---
If you ever feel like you are freezing, feel free to head out to the cafe area and grab a cup of hot chocolate if needed. They sell other snacks, including rostis and cookies too.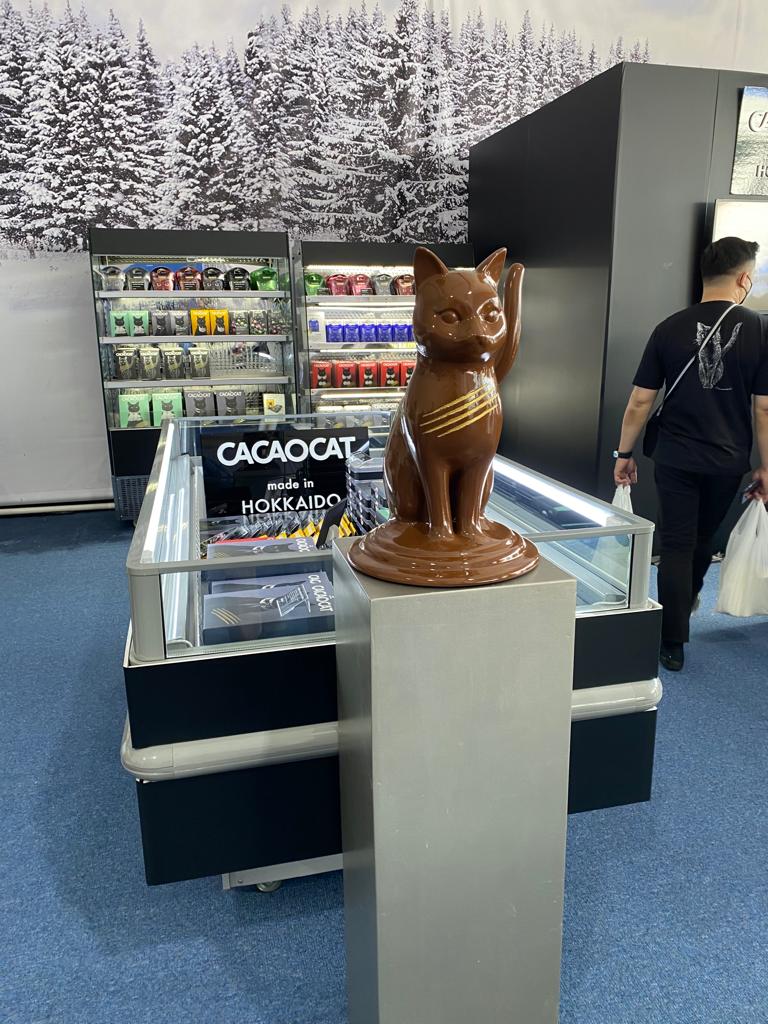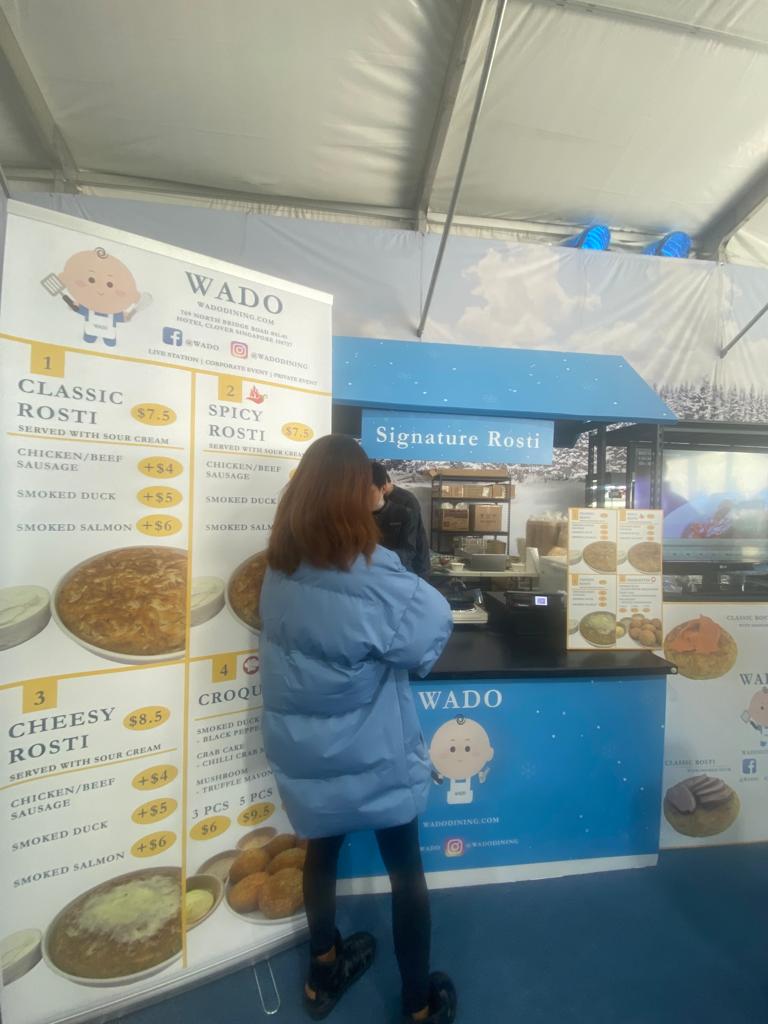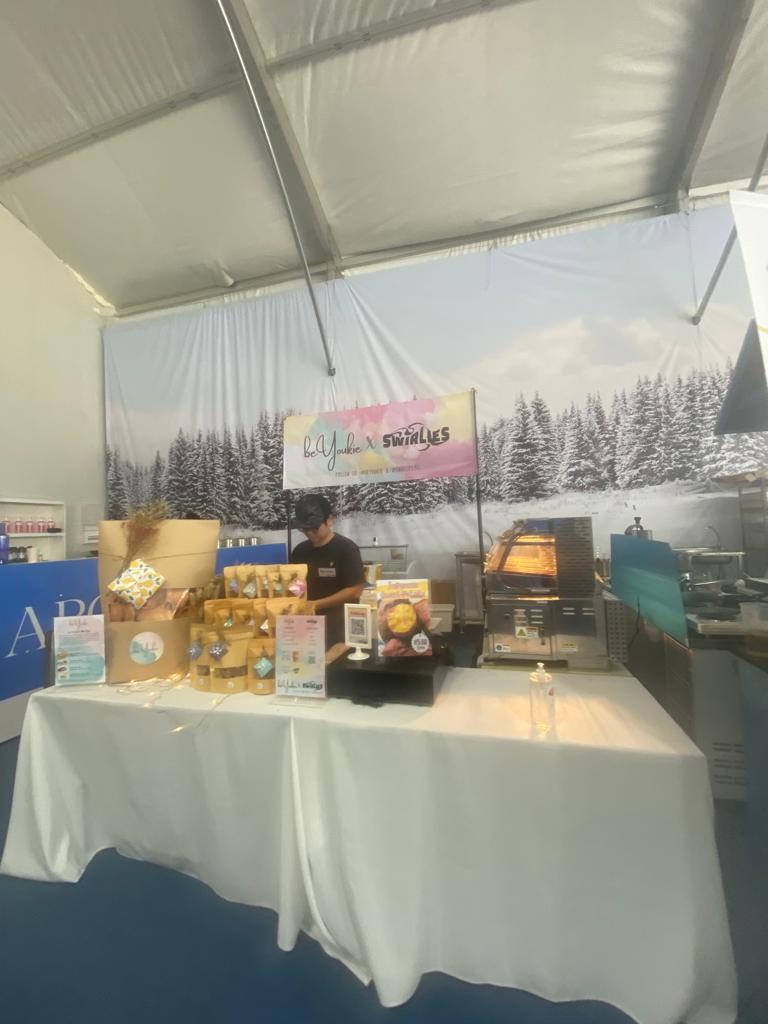 There is also an ice bar selling icy cold beers and themed cocktails, but it was not open during our visit.
Prices and Where to Buy Tickets 
Tickets are priced from S$25 each and can be purchased on Sistic only. The timings for entering the playground are 10 am, 3 pm and 7 pm daily.
---
Advertisements

---
You can stay for up to four hours per time slot, but it is recommended to stay for about an hour to prevent injuries like hypothermia and frostbite.
The temperature there can go as low as -15 degrees, which explains why the ice does not melt in a sauna like Singapore.
The playground is open from 1 December 2022 to 1 January 2023, so head down if you want to experience winter here in Singapore.
You can also watch this video to "experience" how cold it is:
For other places where you can see snowfall in Singapore (including free ones), you may view them here.

Your parents are wrong: MSG (Monosodium Glutamate) is good for you (sort of). Here's the truth:
Read Also: