---
Advertisements
---
Sometimes, when you go out to eat, there'll be that one friend who pays for the group first.
At the end of it, you all pay back the amount you ordered and be on your way.
In some scenarios, splitting the bill evenly can happen but only if there isn't a drastic price difference.
Exposing a 'Cheapskate'
But in this scenario, it got a little ridiculous.
A Facebook post has gone extremely viral recently.
In it, a girl known as Liddy, who appears to be a influencer or influencer-wannabe based on her images, tried to expose a guy for apparently not wanting to pay his bill after attending a birthday dinner.
As a friend of the birthday girl, Carmay, Liddy claimed the guy came to try and court the Carmay.
She said that everyone agreed to split the bill evenly.
However, the guy supposedly announced he would pay for the birthday girl too, yet ended up paying only his own share.
Liddy even told him that this was not the way to chase a girl.
The post on Funtiktok has been shared over 13,000 times and garnered more than 9,500 comments.
Man Shoots Back
The man was obviously offended by the post because, according to him, none of what Liddy said was true.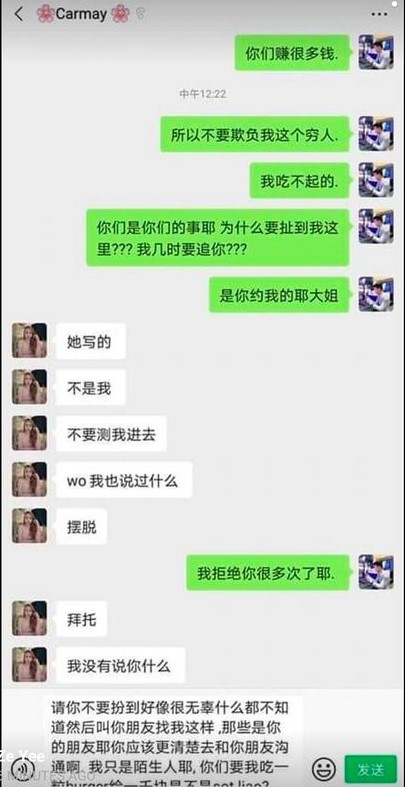 He revealed that he was never courting Carmay. In fact, she pestered him to go multiple times even though he rejected her.
At the party, the man ordered a burger and water which cost around S$26 while the other seven friends (yes, seven friends tagged along) who attended ordered pricier food and alcohol.
When it was time to pay, he was suddenly informed he had to pay around S$150 because everyone was splitting the bill evenly.
And then it was dropped on him that he would pay double since he apparently wanted to pay for Carmay (the image is in RM).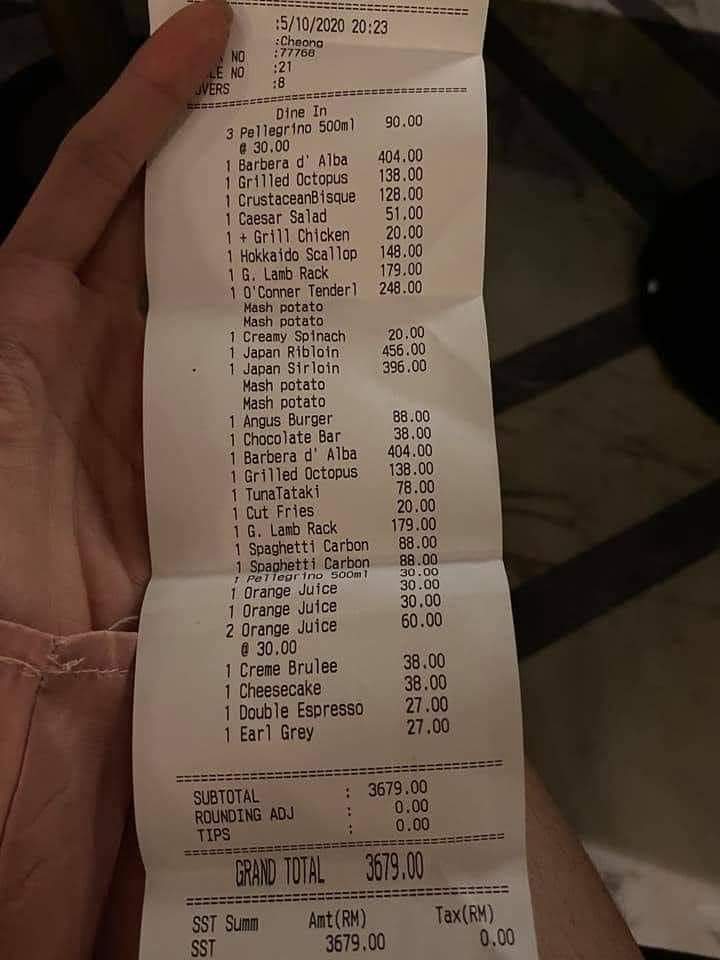 He didn't understand why he had to pay so much.
The man also told Carmay that he was just an outsider in the group and that he wouldn't have come if he knew this would happen.
He decided to make his own social media post, which also blew up and caused netizens to bash on Liddy's initial remarks.
---
Advertisements
---
But that didn't end.
Liddy Confronts Carmay
The tides have turned.
Noticing this, Liddy goes back and relays the whole fiasco to Carmay.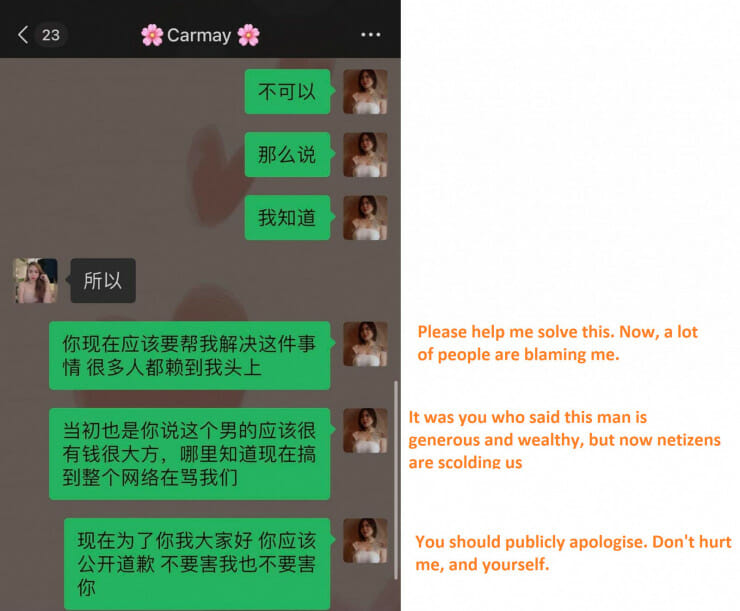 She proceeds to blame Carmay for telling her that the man was "generous and wealthy" and that she should apologise to save both their faces.
---
Advertisements
---
Carmay then proceeds to reply with this.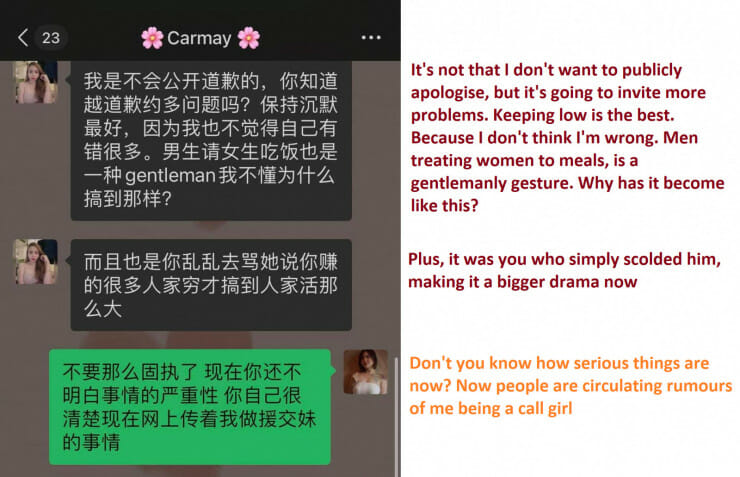 She claims that she was not wrong in asking what she did of the man and proceeds to lament that him treating her meals should've been a 'gentlemanly gesture.'
Weird, because he never even wanted to go to the party in the first place. 
Carmay also blames Liddy for scolding him and causing the whole blow up in the first place.
---
Advertisements
---
Aside from a few jokes and memes spawning, there seems to be no conclusion to this case at the moment.
But then again, there's one winner in this incident.
The Horizon Grill @ Banyan Tree is gaining lots of publicity because if you read through the amount again and multiply them by 3 (convert into RM), we're talking about some real expensive meals here. People have been calling this burger the S$150 burger: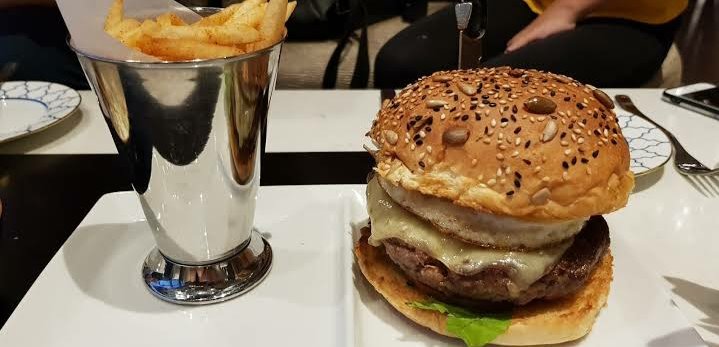 And because of that, people have been going to the restaurant either for Instagram or for the food (especially the burger).
---
Advertisements
---
Pro-tip: Create a saga in your restaurant and you'll get free publicity.